Usain Bolt has a home in Madame Tussauds
Jamaica's Usain Bolt, the world record holder in the 100m and 200m category has found a place in London's Madame Tussauds Wax Museum. A replica of the star sprinter was unveiled days before the London Olympics. ( AFP and AP images)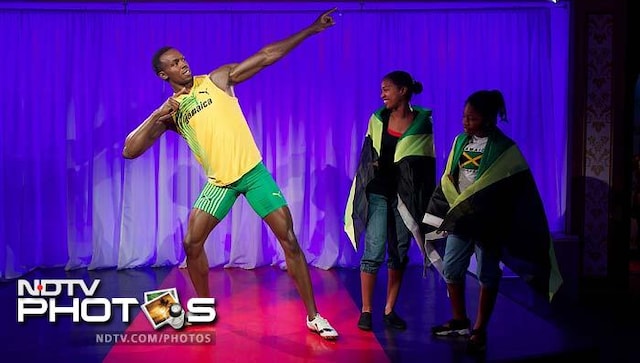 Jamaica's Usain Bolt, the world record holder in the 100m and 200m category has found a place in London's Madame Tussauds Wax Museum. A replica of the star sprinter was unveiled days before the London Olympics. ( AFP and AP images)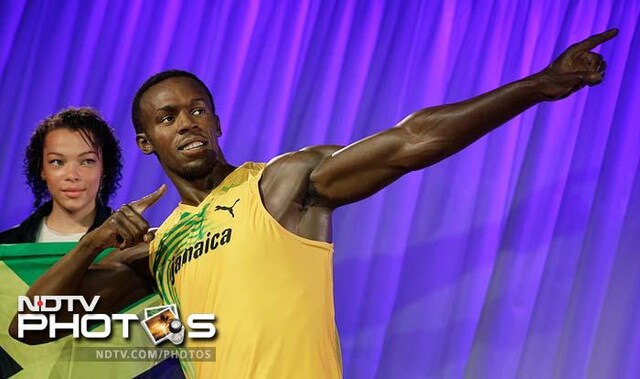 While the wax statue was last seen at the Heathrow airport, it was finally and officially unveiled at the museum which is also home to several other sports persons including Sachin Tendulkar, Brian Lara, Rafael Nadal and Lewis Hamilton.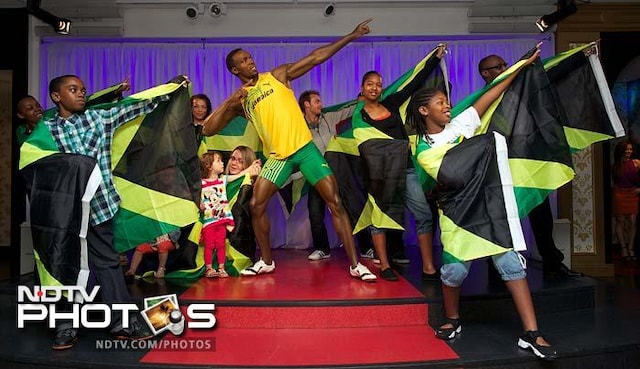 Jamaican fans seemed to not get enough of their stars as they clicked themseleves with the latest addition in the museum.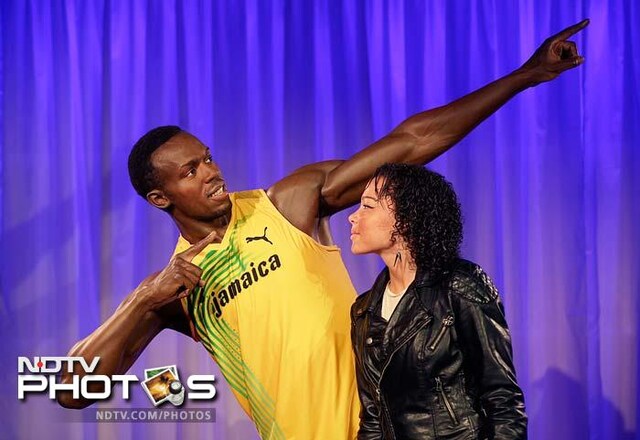 In his trademark pose here, the real Bolt is aiming at breaking his own 100m and 200m record during the Olympics.

Click to see Bolt race Britain's Prince Harry...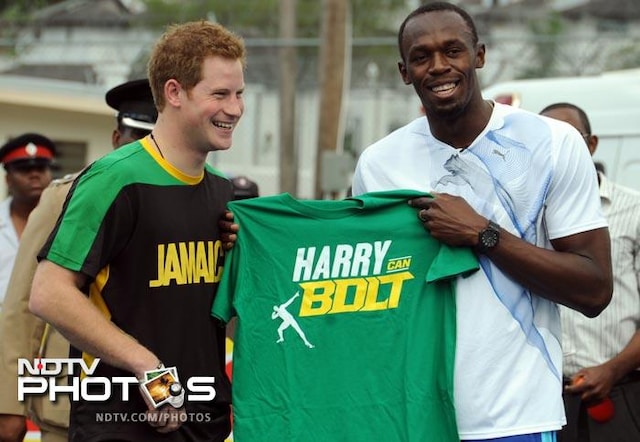 Britain's Prince Harry gave Usain Bolt, World's fastest sprinter from Jamaica, a run for his money on the track at the University of the West Indies. (AP Photo)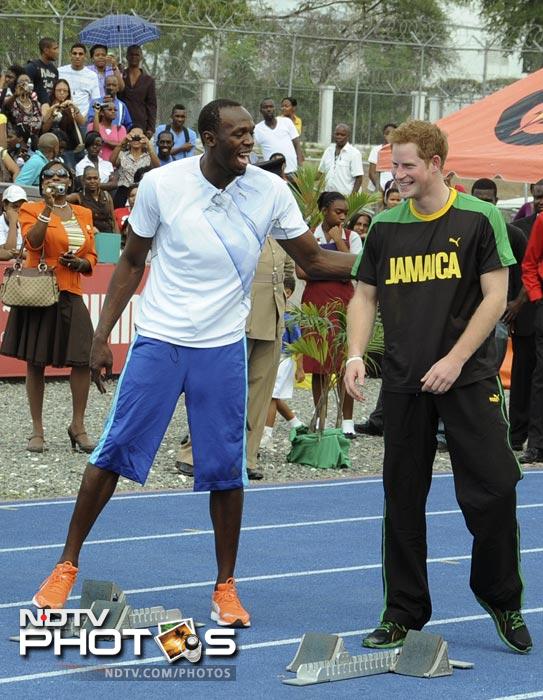 Dressed in Jamaica green, gold and black colors, the prince took on the world and Olympic 100 and 200 meter record holder during a tour to mark Queen Elizabeth II's 60 years on the throne. (AP Photo)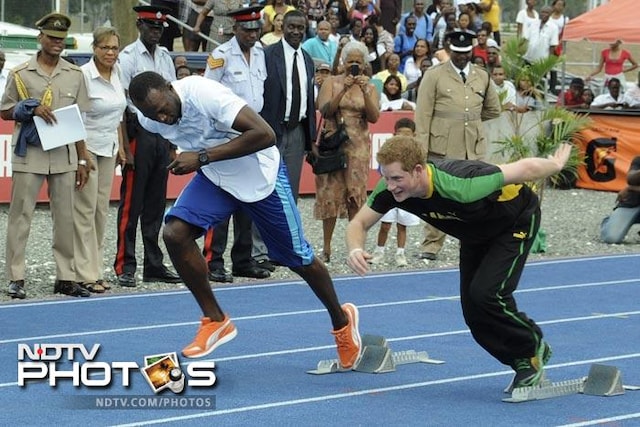 Bolt explained him the basics of starting a race before they competed. (AP Photo)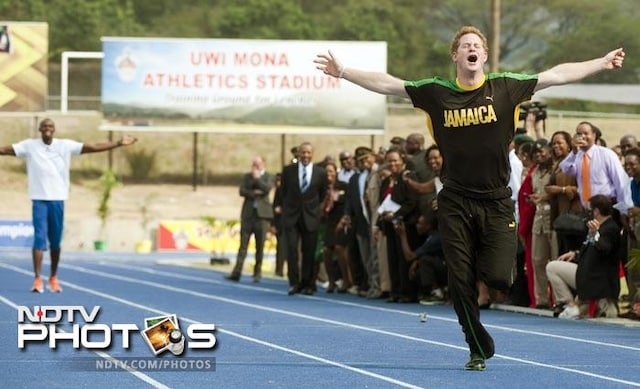 But minutes after teaching the prince the basics of starting, Bolt was surprised to see his royal competitor race 50 meters down the track. (AP Photo)
The prince had got off to a false start as Usain Bolt bent over with laughter. (AP Photo)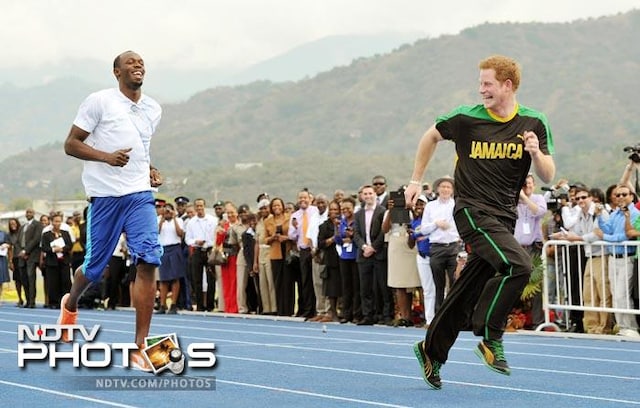 The Olympic medalist then jogged up to a grinning Harry. (AP Photo)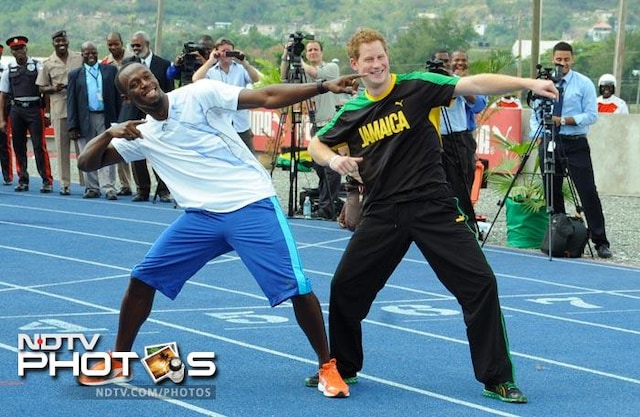 Bolt made one of his signature skyward points for the onlookers at the University of the West Indies in the Jamaican capital. (AP Photo)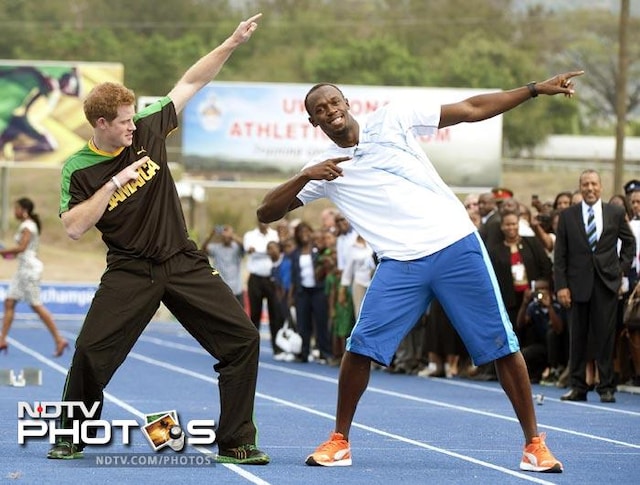 Harry then joined Bolt for a few pointing poses to an appreciative crowd. (AP Photo)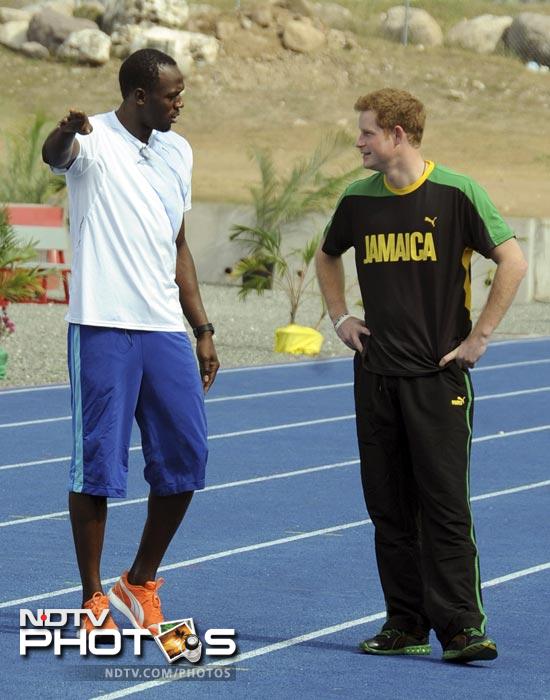 Later, the two exchanged pleasantries and talked about running for a small audience, including many athletes. (AP Photo)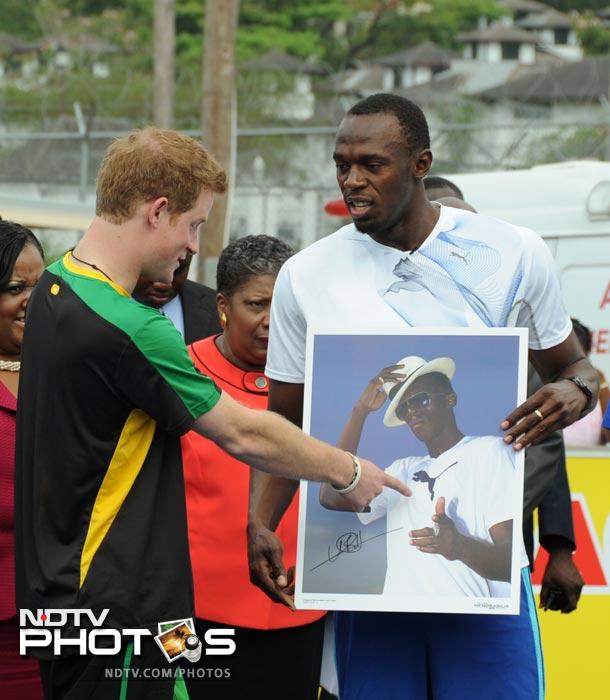 Usain Bolt presented an autographed portrait of himself to Britain's Prince Harry, after they both ran a mock race in Kingston. (AP Photo)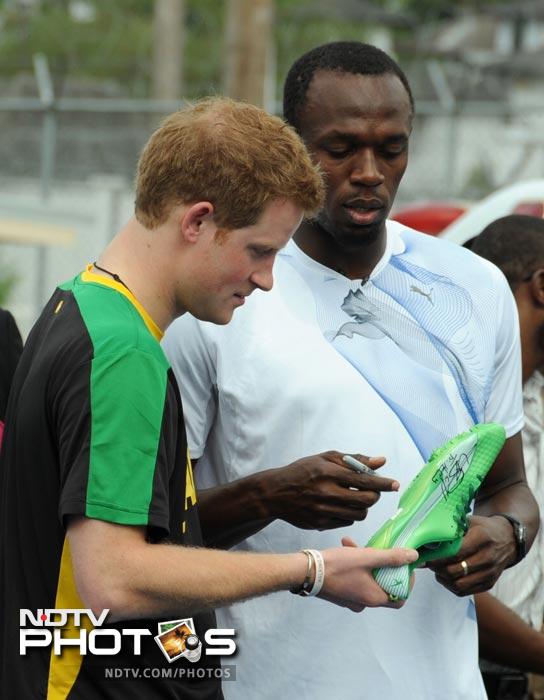 Usain Bolt also presented Prince Harry with an autographed running shoe. (AP Photo)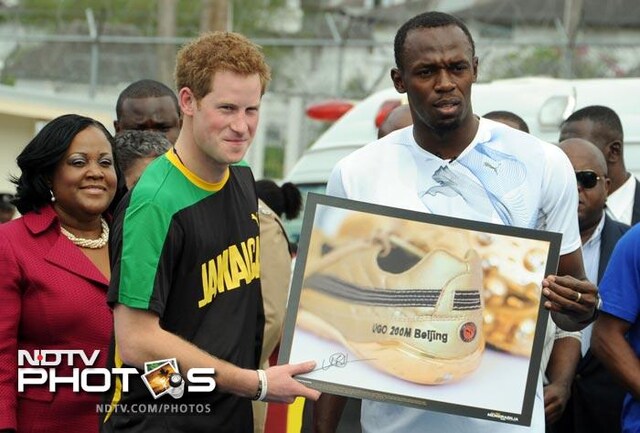 Britain's Prince Harry poses for a photo with Usain Bolt, holding an autographed image of Usain's running shoe, after they both participated in a mock race in Kingston, Jamaica. (AP Photo)
Praising the wealth of track and field talent in Jamaica, the prince told his hosts, "So don't go running off to America, you have enough talent here. You have athletes for a generation to come." (AP Photo)