Olympics 2012: Archery ranking rounds
Indian men disappointed badly finishing last in the team ratings. The women archery team, led by Deepika, too could not put up a solid performance. The world number 1, though, did make a come back of sorts in second round.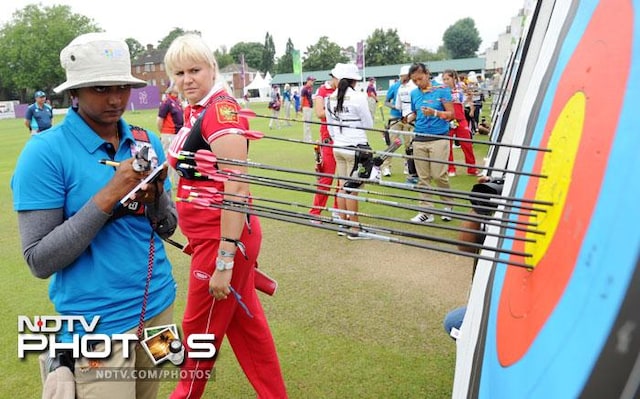 Women's Archery: World number one Deepika Kumari was the best-placed Indian of the day as she finished eighth with a score of 662 in the women's individual event. Here she is seen noting her scores after the event got over. (All AFP Photos)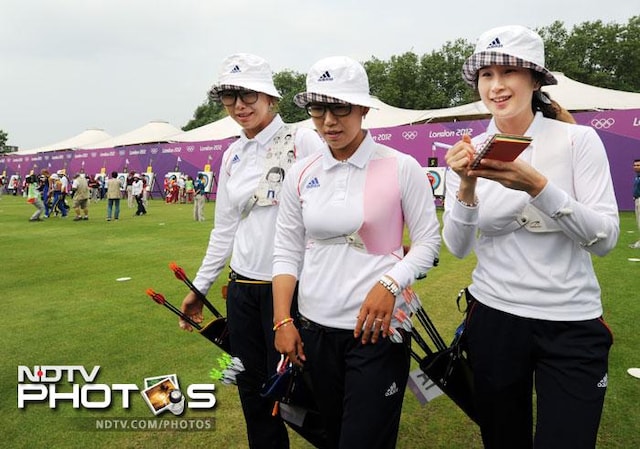 Korea's Ki Bo Bae and Lee Sung Jin took the first two places after coming up with identical scores of 671, while Tan Ya-Ting of Chinese Taipei was placed third. The Korean women's team seen in the picture.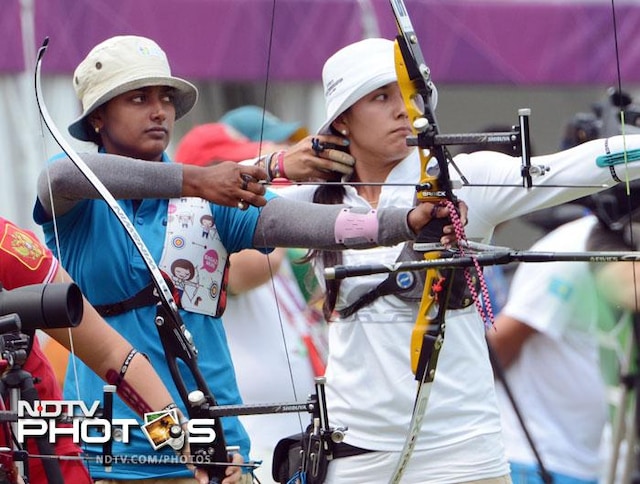 In the women's team event, India shot a combined score of 1938 (662+651+625) to finish ahead of Italy, Britain and Ukraine, who took up places from 10 to 12. Deepika Kumari did not look in her prime form but still managed a to rank second in the last round. She was placed 18th after round 1. Overall, the world number 1 ranked 8th.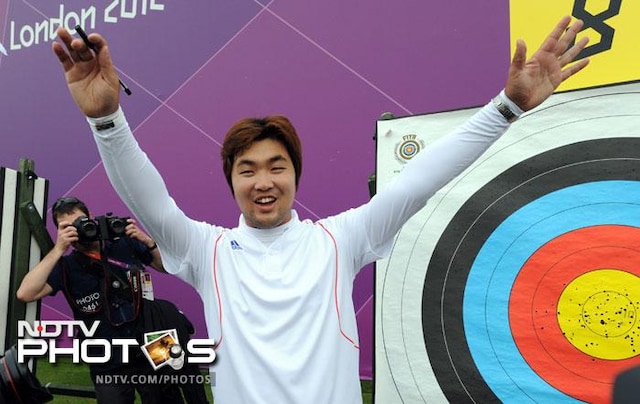 Men's Archery: The moment of the day surely was for Korea, as the legally blind Dong Hyun Im set an individual world record with a score of 699/720 in the men's event, while France finished a distant second with a score of 2021.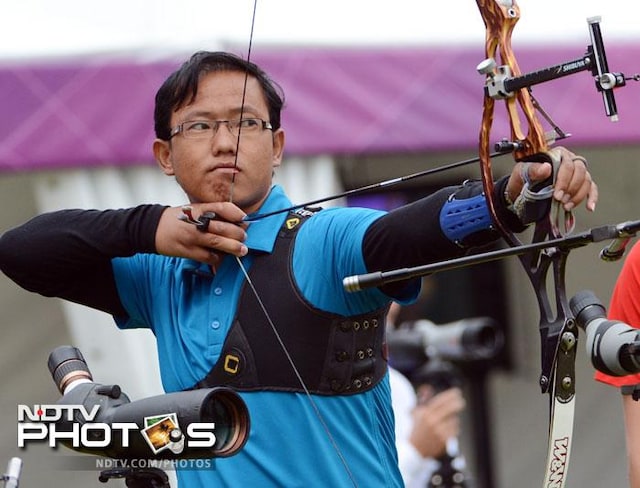 Starting the proceedings earlier, the Indian men's trio combined for a score of 1969 on a day when defending champions Korea shattered the team world record with a tally of 2087 to lead the rankings. Tarundeep Rai in the picture.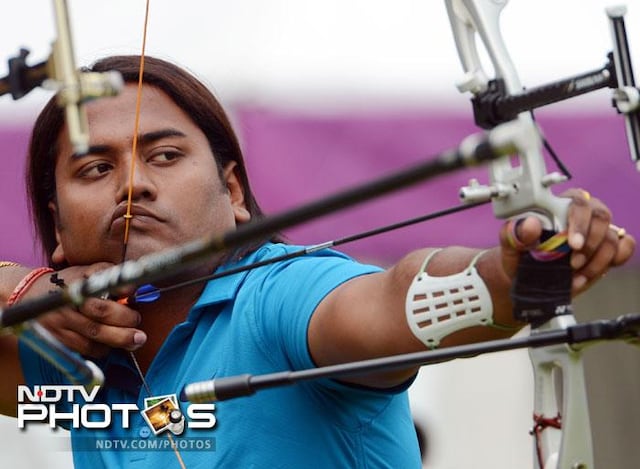 In the men's individual event, Tarundeep Rai finished 31st with 664 points from 72 shots, while Banerjee was at 46th with 655 points, followed by Talukdar at 53rd with 650 points. Jayanta Talukdar seen here with his 'equipment'.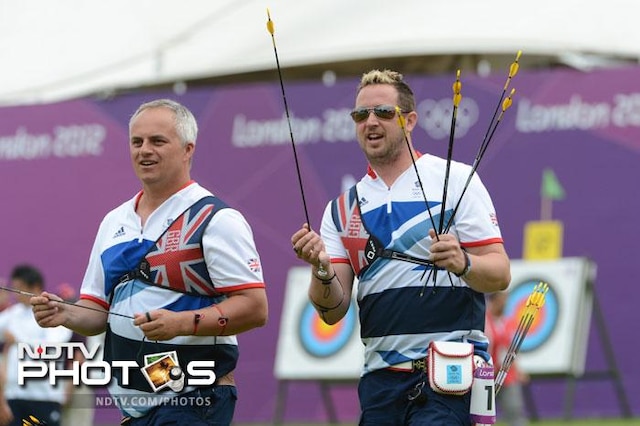 British archers Simon Terry (L) and Larry Godfrey warm up prior to the ranking round of the men's archery individual event at the Lord's Cricket Ground in London.