Celebs wish Vijay Kumar on Twitter
Celebs from Bollywood and the world of politics wished Vijay Kumar on winning India's first Silver medal in the London Olympics 2012.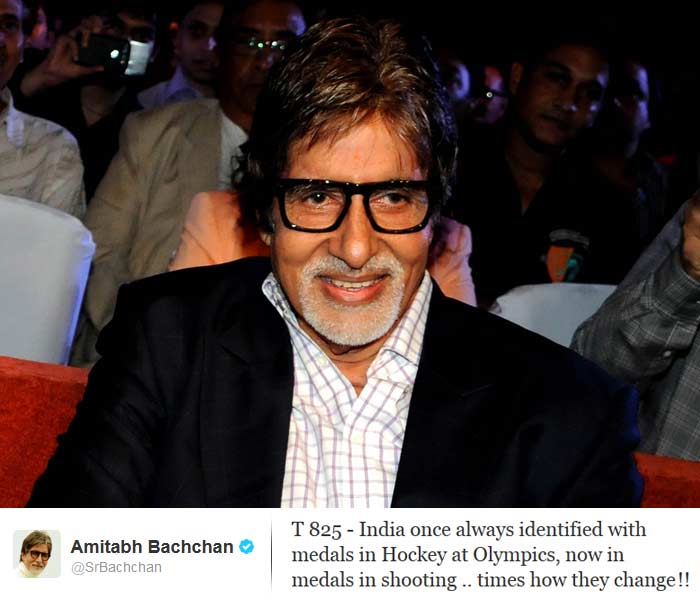 <b>Amitabh Bachchan</b>: T 825 - India once always identified with medals in Hockey at Olympics, now in medals in shooting .. times how they change !!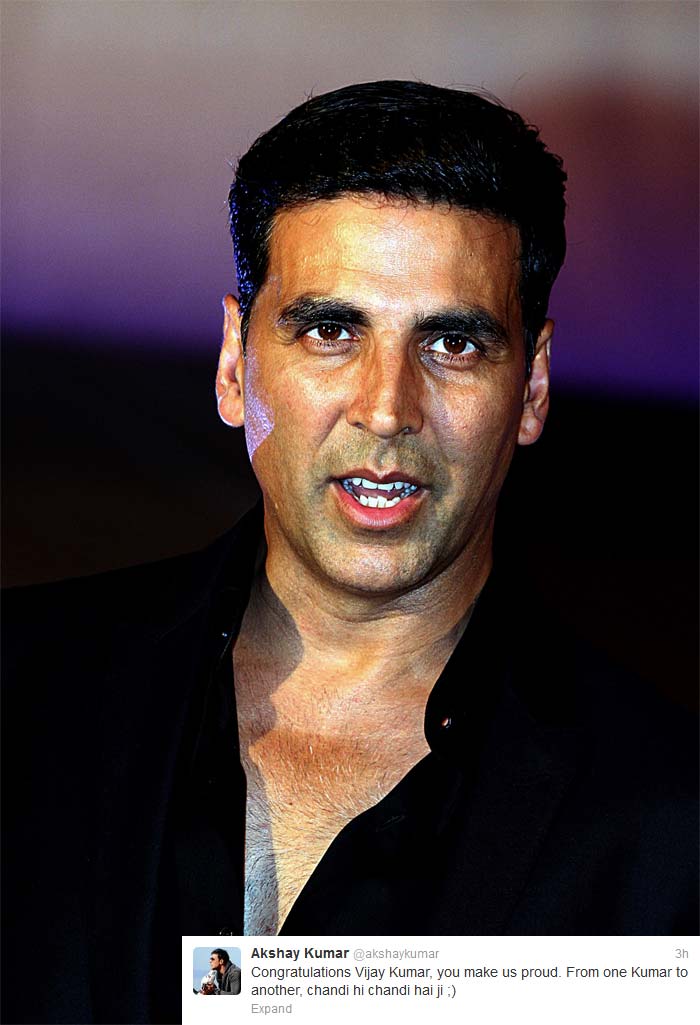 <b>Akshay Kumar</b>: Congratulations Vijay Kumar, you make us proud. From one Kumar to another, chandi hi chandi hai ji ;)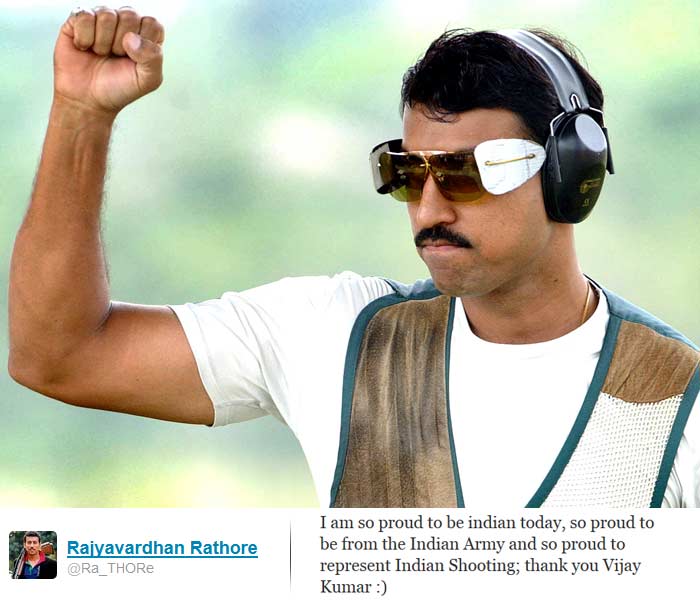 <b>Rajyavardhan Rathore</b>: I am so proud to be indian today, so proud to be from the Indian Army and so proud to represent Indian Shooting; thank you Vijay Kumar :)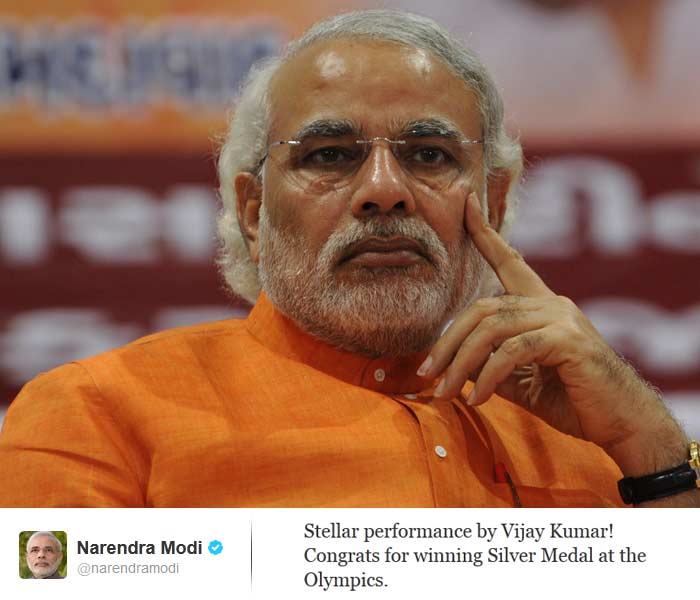 <b>Narendra Modi</b>: Stellar performance by Vijay Kumar! Congrats for winning Silver Medal at the Olympics.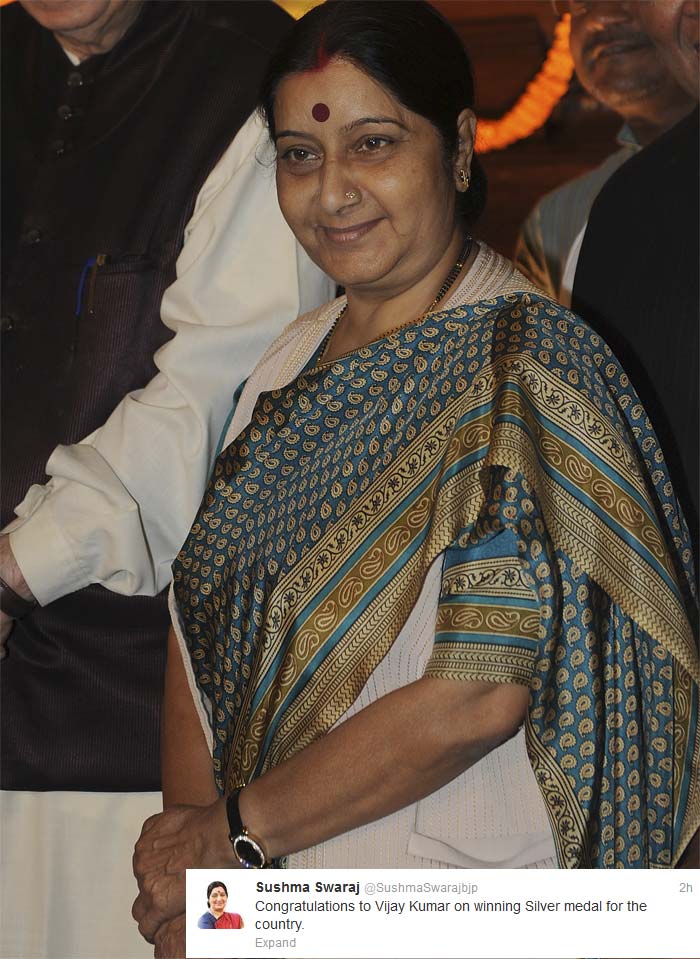 <b>Sushma Swaraj</b>: Congratulations to Vijay Kumar on winning Silver medal for the country.