Celebs thank Mary Kom on Twitter
Mary Kom, the diminutive Indian woman boxer has made India proud by winning bronze medal in the semi-final of the 51-kg category event at London Olympic. Here's what celebs have to say.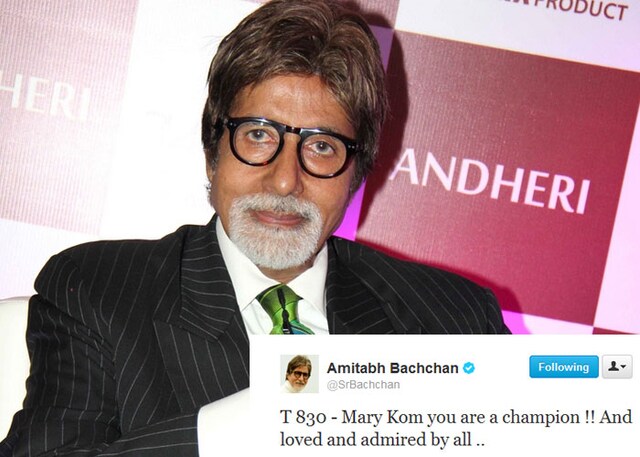 Amitabh Bachchan: Mary Kom you are a champion !! And loved and admired by all ..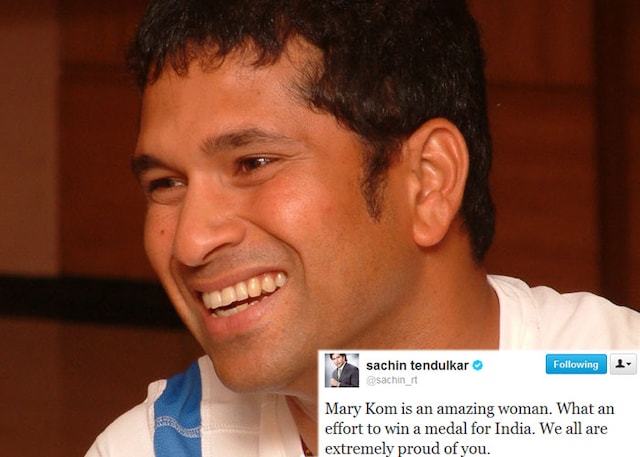 Sachin Tendulkar: Mary Kom is an amazing woman. What an effort to win a medal for India. We all are extremely proud of you.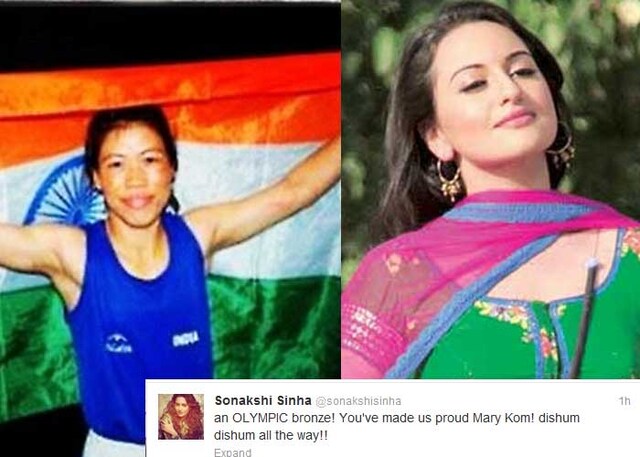 Sonakshi Sinha: an OLYMPIC bronze! You've made us proud Mary Kom! dishum dishum all the way!!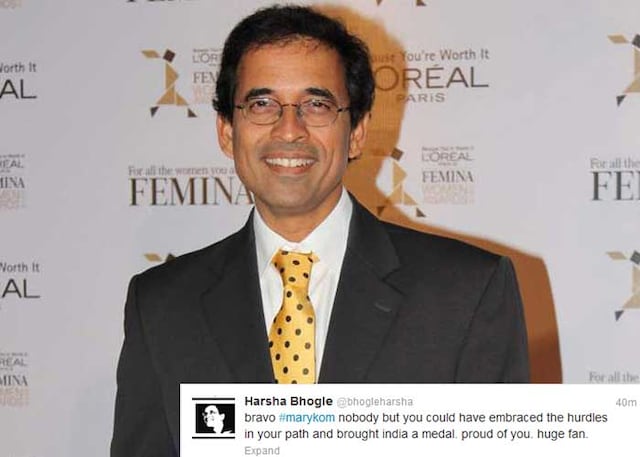 Harsha Bhogle: bravo #marykom nobody but you could have embraced the hurdles in your path and brought india a medal. proud of you. huge fan.

it's been a very long time since i have seen a nation so stirred by a simple woman extolling simple virtues #marykom

ok let me admit it. i have met marykom twice and each time i have stood at a distance and gaped.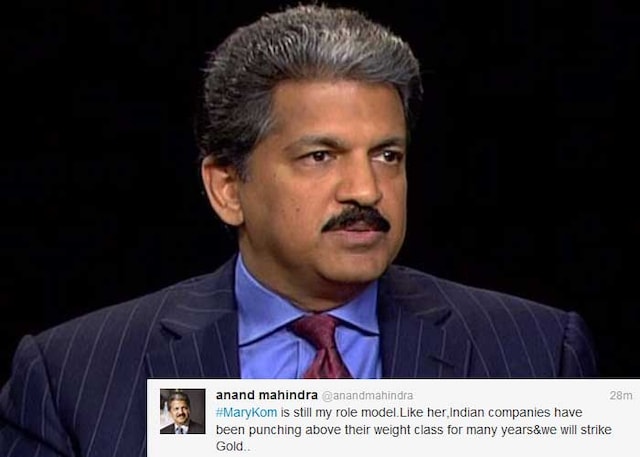 Anand Mahindra: #MaryKom is still my role model.Like her,Indian companies have been punching above their weight class for many years&we will strike Gold..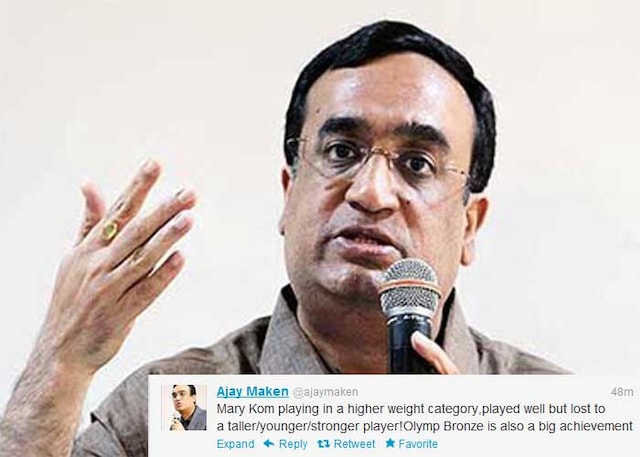 Ajay Maken: Mary Kom playing in a higher weight category,played well but lost to a taller/younger/stronger player!Olymp Bronze is also a big achievement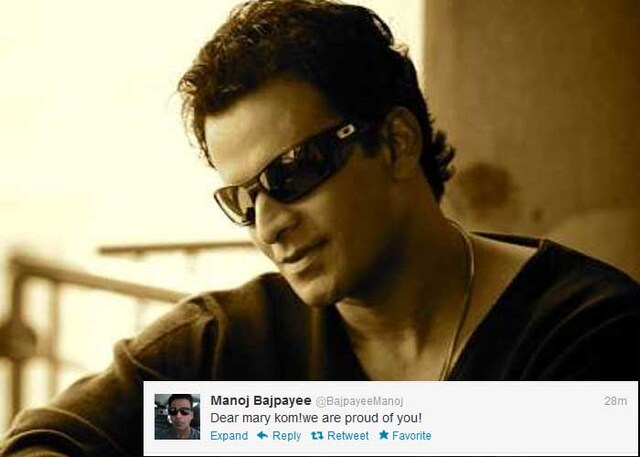 Manoj Bajpayee: Dear mary kom!we are proud of you!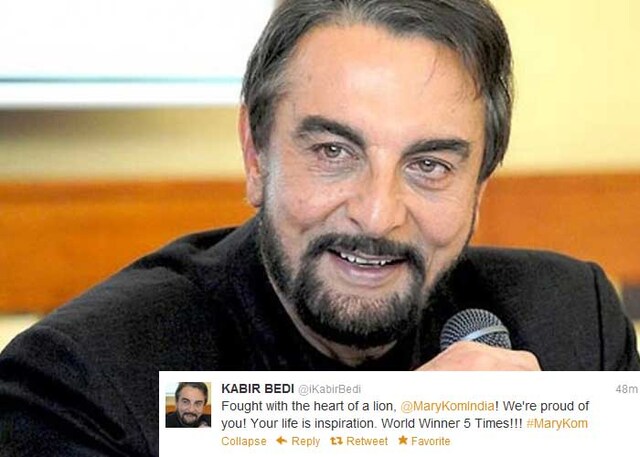 Kabir Bedi: Fought with the heart of a lion, @MaryKomIndia! We're proud of you! Your life is inspiration. World Winner 5 Times!!! #MaryKom

SALUTE! Mary #Kom's Boxing Bronze at the #Olympics is a fantastic achievement! She has made India proud, again and again! RESPECT. #MaryKom