A rousing welcome for Sushil Kumar
Wrestler Sushil Kumar got a rousing reception upon his arrival in New Delhi. He won the Silver medal in the London Olympics. (NDTV images)
Wrestler Sushil Kumar got a rousing reception upon his arrival in New Delhi. He won the Silver medal in the London Olympics. (NDTV images)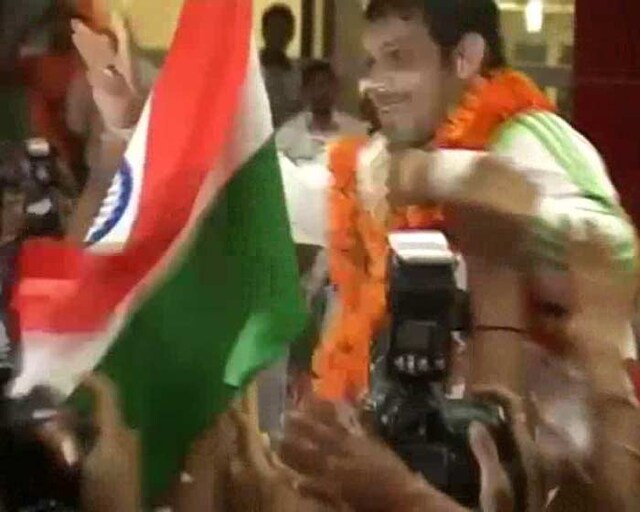 Thousands of fans had gathered outside the airport to greet the wrestler.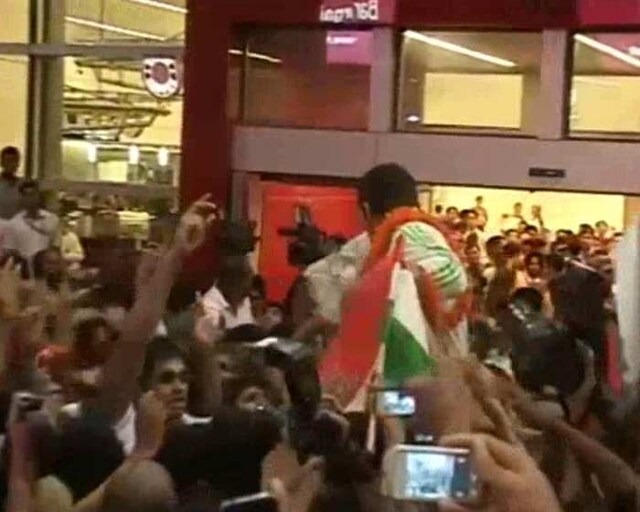 Sushil's mother in fact told NDTV minutes before his arrival that she had prepared paranthas and barfi for her son.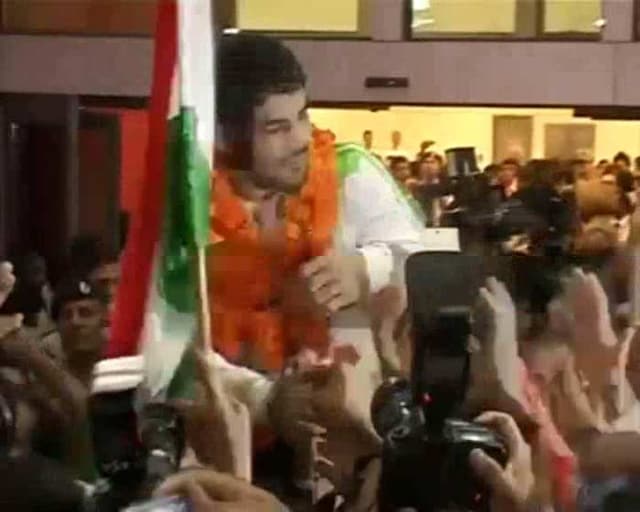 There was no sign of weariness as Sushil beamed and acknowledged the crowd.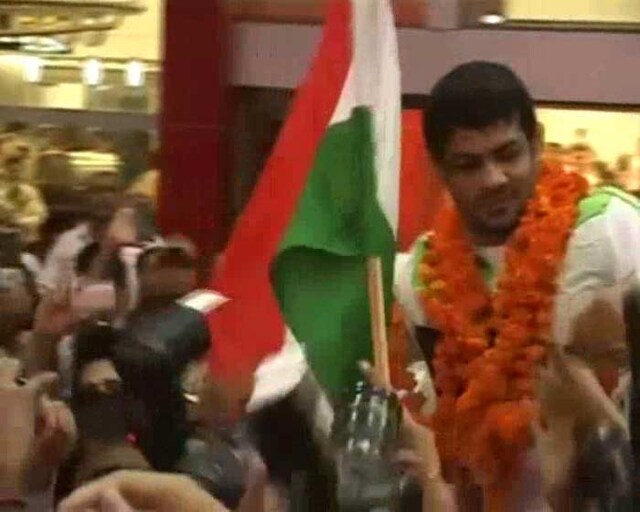 A band was also present to greet the wrestler.