Wellington Test: Brendon McCullum frustrates India on Day 3
Brendon McCullum stalled India's victory bid in the second Test at Wellington with a ninth Test century as New Zealand took a slender 6-run lead at stumps on Day 3.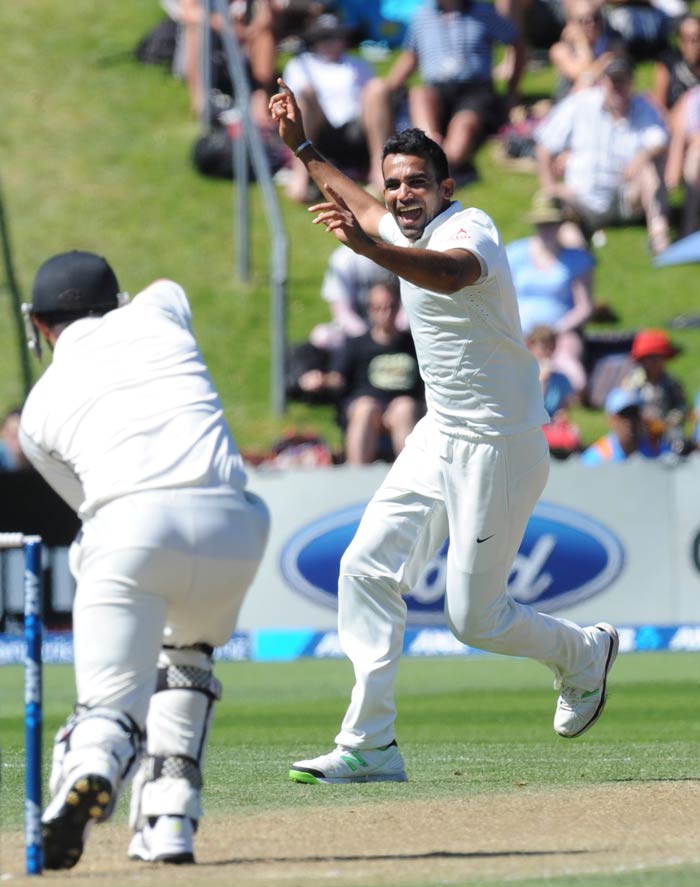 Zaheer Khan, continued his good bowling form from Day 2 to Day 3 by scalping the wickets of Kane Williamson and Hamish Rutherford early on Sunday. All images from AP and AFP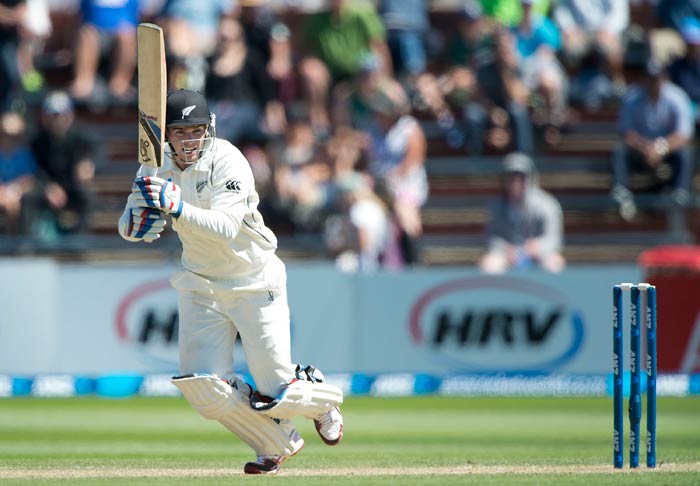 Baby-faced debutant Tom Latham, son of Rod Latham, who was part of Kiwi team that made the 1992 World Cup semi-finals, looked good in his brief stay at the crease. After getting out for a third-ball duck in the first innings, Tom applied himself at the crease in his 64-ball 29.
Mohd Shami dismissed Latham and the Kiwis were 4 down for 87.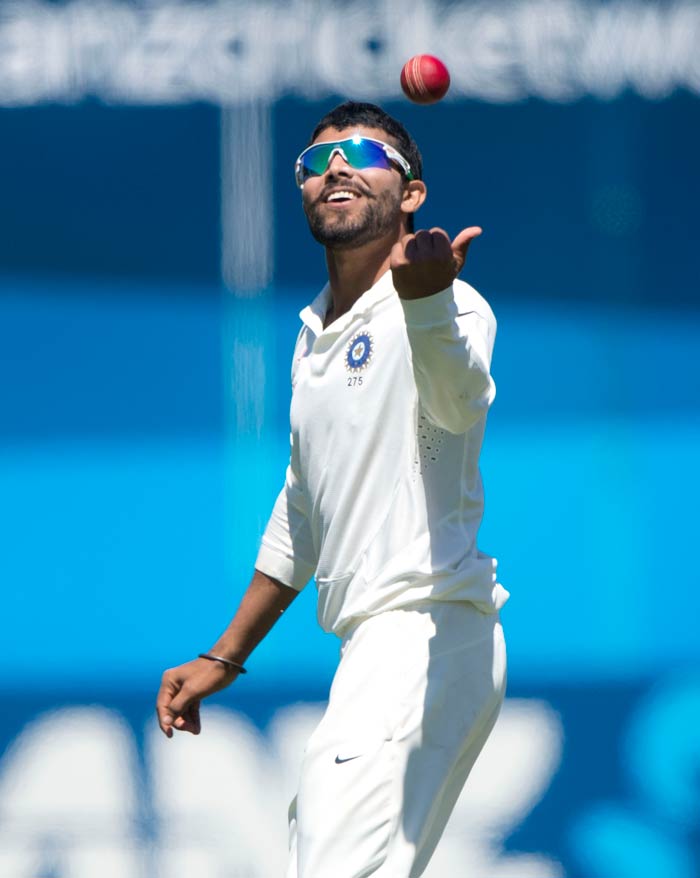 Early in the post-lunch session Ravindra Jadeja struck to become the first spin bowler in the Wellington Test to be amongst the wickets as Corey Anderson failed to read a straighter one from the left-arm spinner and was out caught and bowled.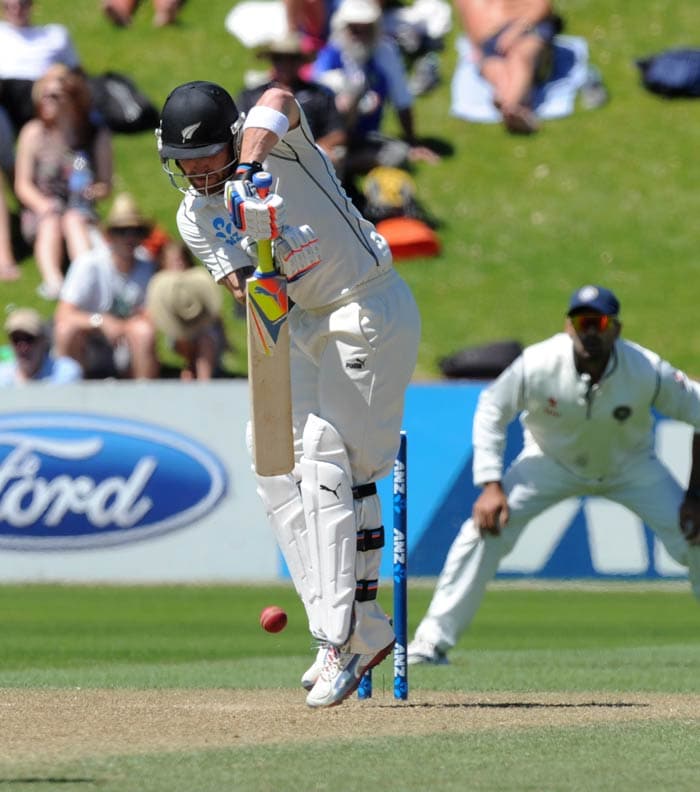 What then started was a rearguard action from skipper Brendon McCullum, who was joined by wicket-keeper batsman BJ Watling. The two blunted out the Indian attack, showing good defensive skills.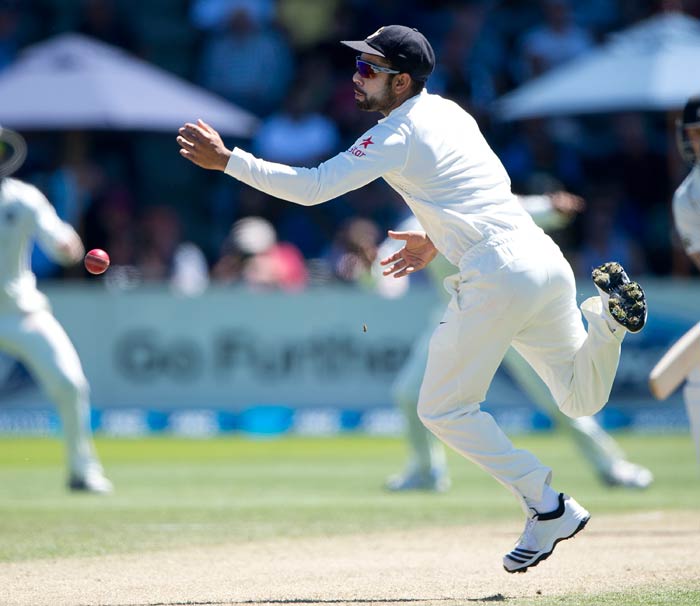 However, McCullum did live a charmed life as he was dropped twice - first at the score of 9 when Virat Kohli failed to latch on to a simple chance at short mid-on...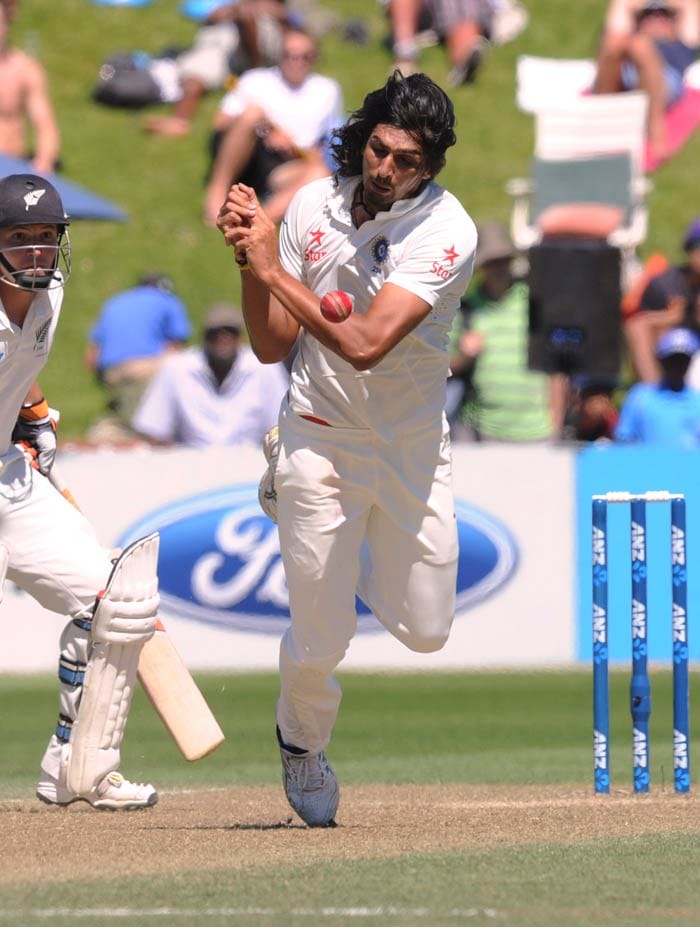 ...then Ishant dropped McCullum on 35 as the lanky pacer could not grab at a straight return catch.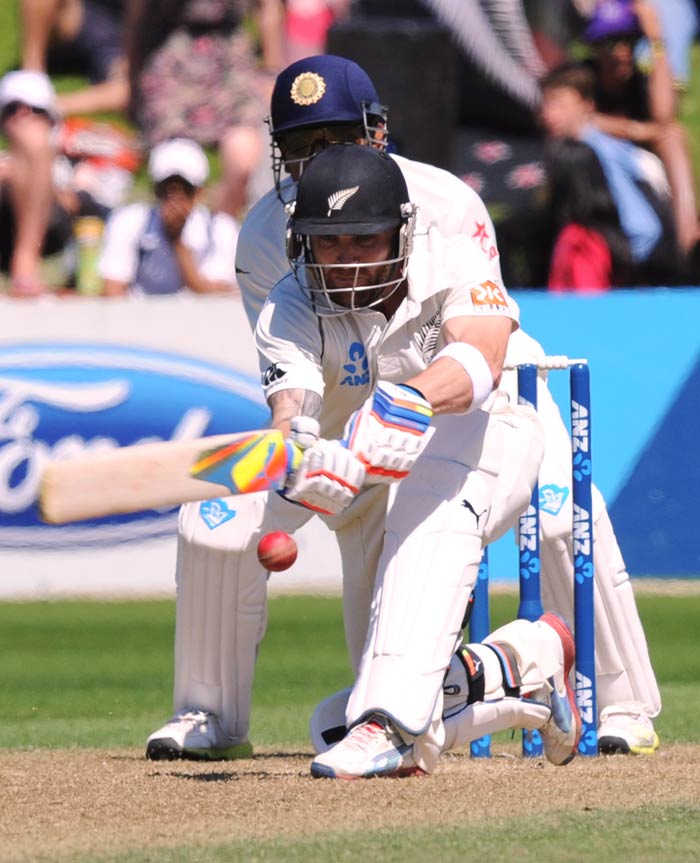 The final session saw McCullum being proactive and taking on the bowlers when a loose ball came his way. He went on to complete a 29th fifty.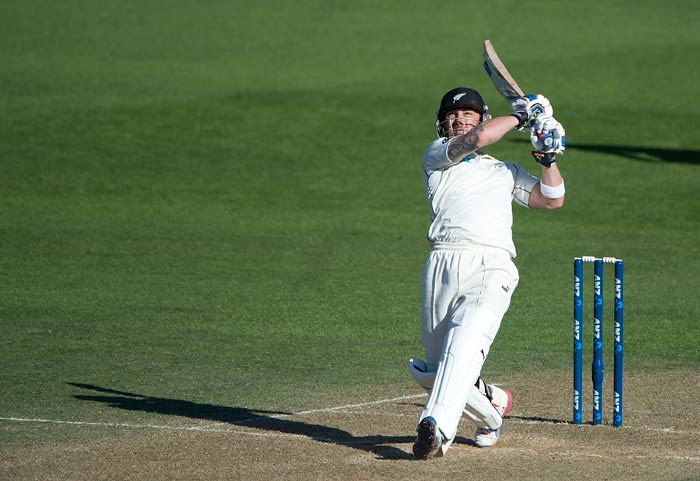 The 32-year-old sealed his authority on Day 3 by reaching his 9th hundred in style, hoicking Ishant Sharma over long-on for a six.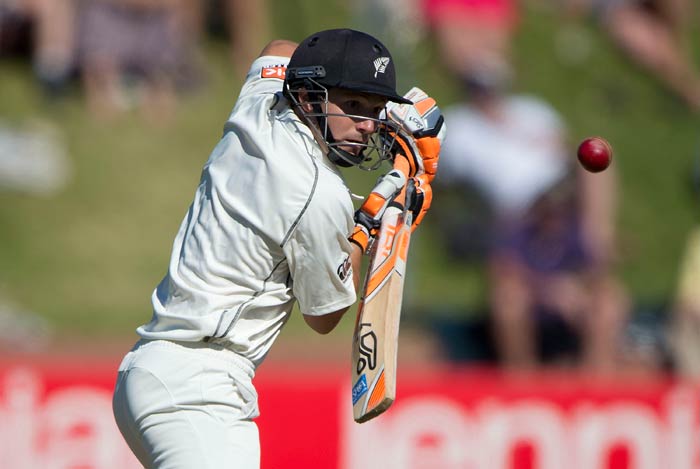 BJ Watling too cashed in to reach his 7th Test fifty. Watling's fifty came in 190 balls but his support to McCullum was more than the Kiwi side needed.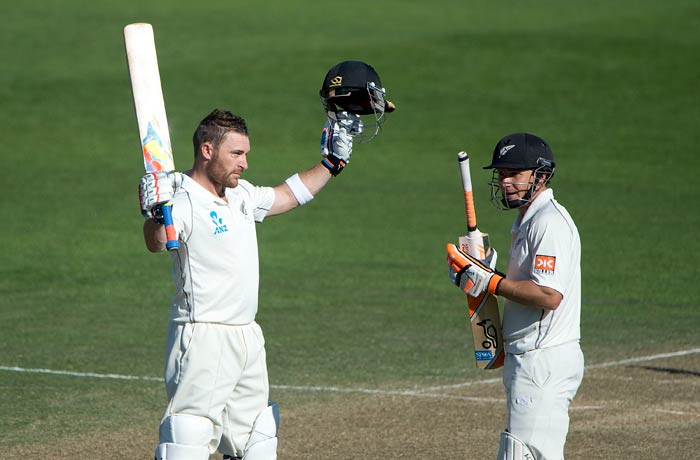 Brendon McCullum and BJ Watling fought hard together with an unfinished 158-run stand to deny India a win on Day 3. They would hope to bat for as long as possible on Day 4.