Tour match, Day 1: India dominate New Zealand XI
With Test specialists included against New Zealand XI in the scheduled tour match, India finally showed signs of life with rookie pacer Ishwar Pandey claiming three to force Kiwis to declare on 262/9. <br><br>In reply, India were 41/0 at stumps. <br><br>Some highlights from the match. (Images courtesy AP)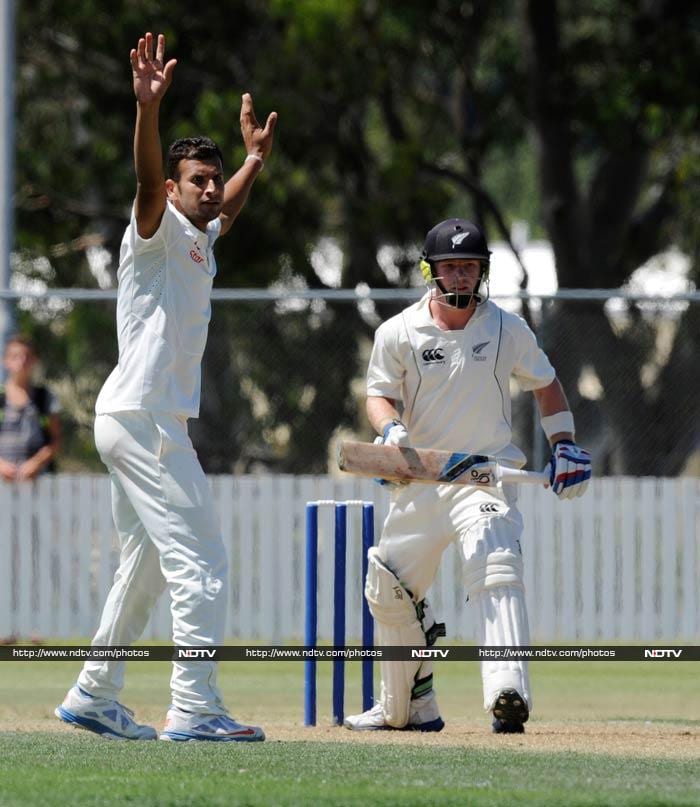 With Test specialists included against New Zealand XI in the scheduled tour match, India finally showed signs of life with rookie pacer Ishwar Pandey claiming three to force Kiwis to declare on 262/9. <br><br>In reply, India were 41/0 at stumps. <br><br>Some highlights from the match. (Images courtesy AP)
Ishwar Pandey made a strong claim for a Test berth against New Zealand. After the hosts won the toss and opted to bat, he led the way with his three strikes.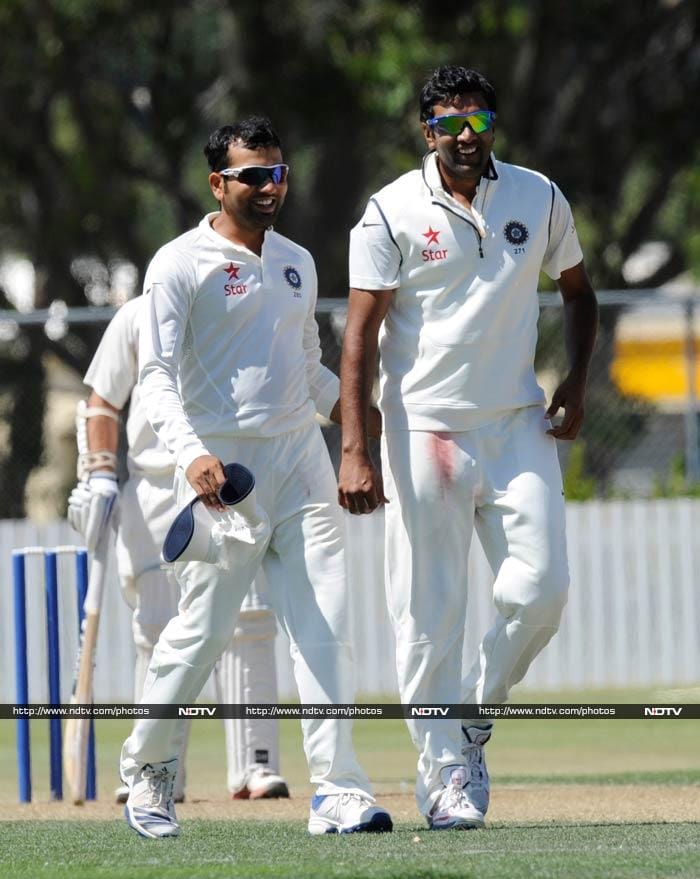 With MS Dhoni and Virat Kohli given a break, Rohit Sharma (left) led India. <br><br>He is seen here with R Ashwin who took two wickets.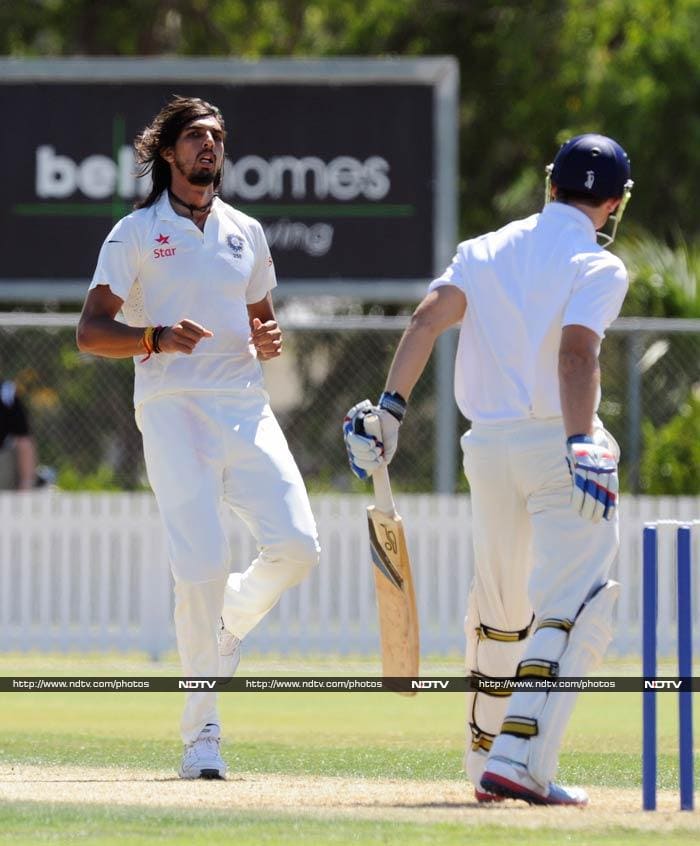 Ishant Sharma also bowled well and claimed two wickets.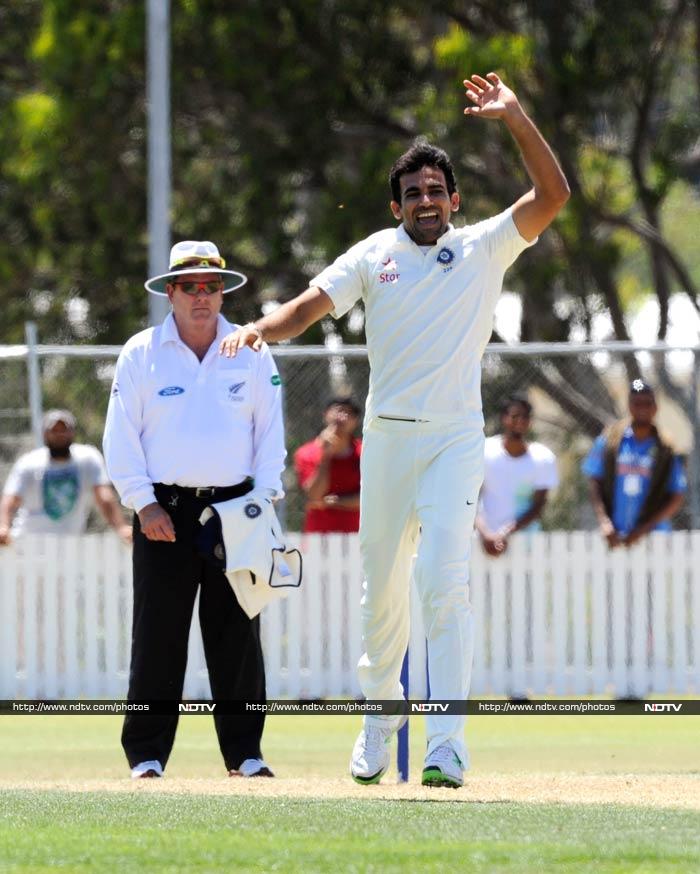 All eyes were on veteran Zaheer Khan and he did not disappoint. <br><br>He took a wicket.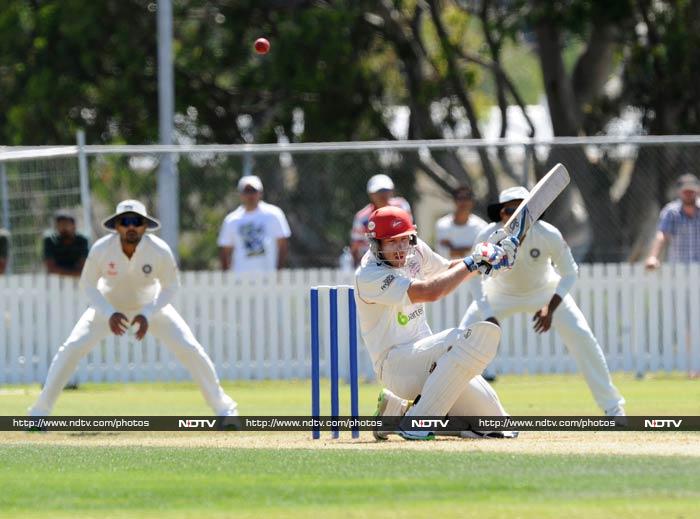 Indian bowlers, for a change, bowled well. New Zealand XI's batsmen were tested with bouncers with consistent intensity.