McCullum-Watling world-record stand grinds India on Day 4 of Wellington Test
Brendon McCullum and BJ Watling shared a world-record stand of 352 runs to turn the tables on India on Day 4 of the 2nd Test at Wellington on Monday.
Team India needed some inspiration at the start of the day on Monday with Brendon McCullum and BJ Watling firm at the crease with the hosts leading the visitors by slender 6 runs after Day 3. MD Dhoni called for a team huddle before stepping on to the field of play. All images from AP and AFP.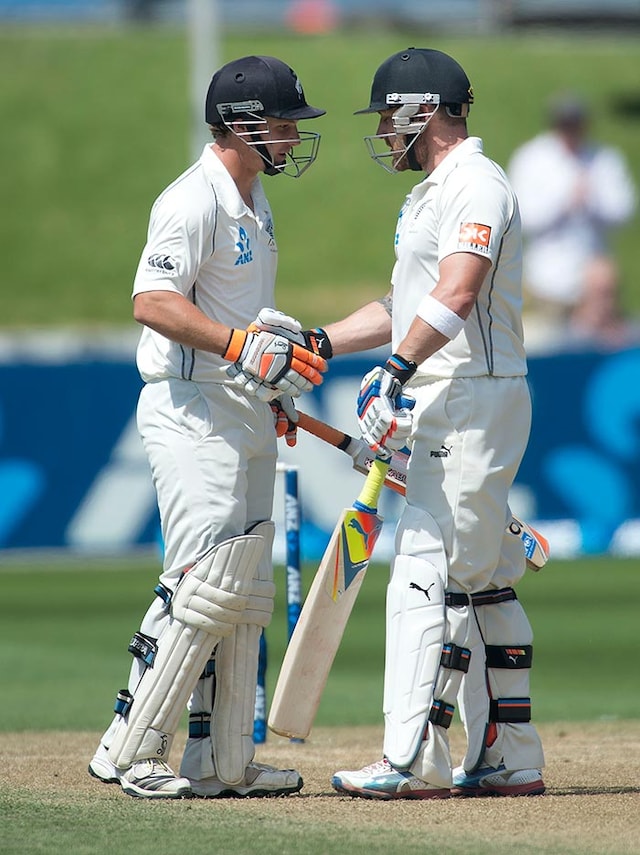 Brendon McCullum and BJ Watling continued their marathon partnership as they kept the Indian bowlers at bay for three sessions continuously.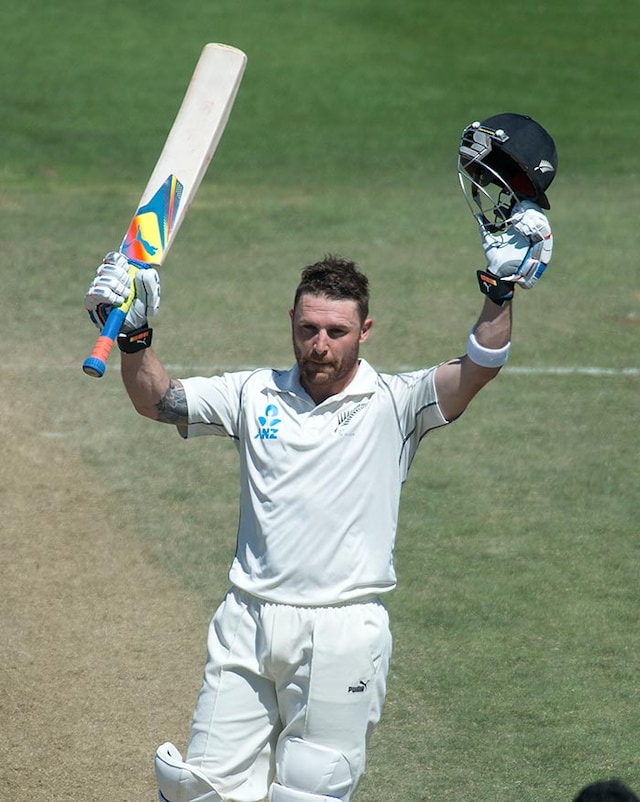 After surviving the first hour of play with much each, not giving chances to the Indina bowlers, McCullum started to play freely, but still mixing caution with aggression. He went on to complete a third double ton, all against India.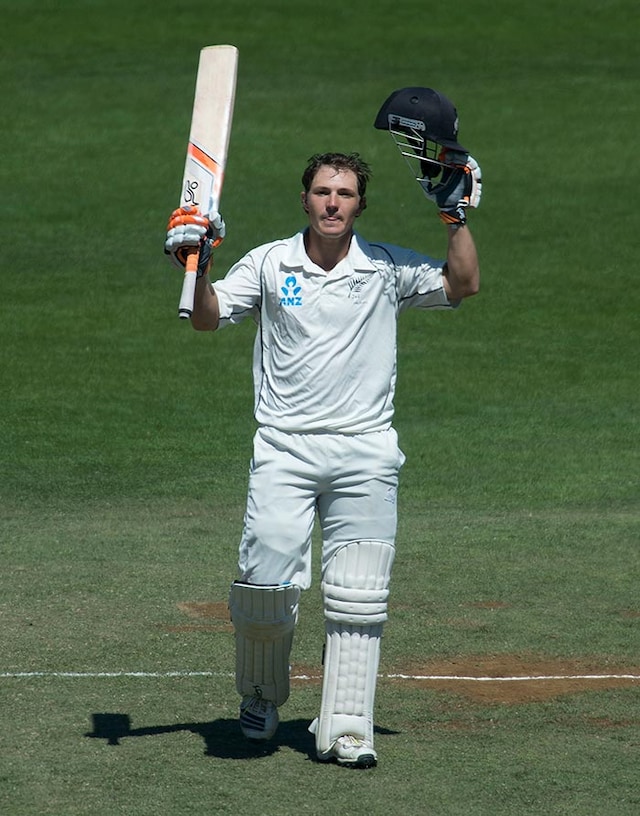 Soon Bradley-John Watling got to his third ton, his first against a major Test-playing nation as his previous two hundreds were against Zimbabwe and Bangladesh.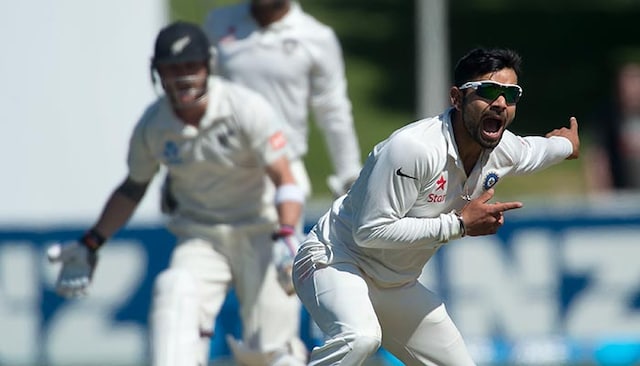 Virat Kohli bowled 6 overs, giving away 13 runs. His slow medium could hardly trouble the Kiwis but he gave his all while bowling.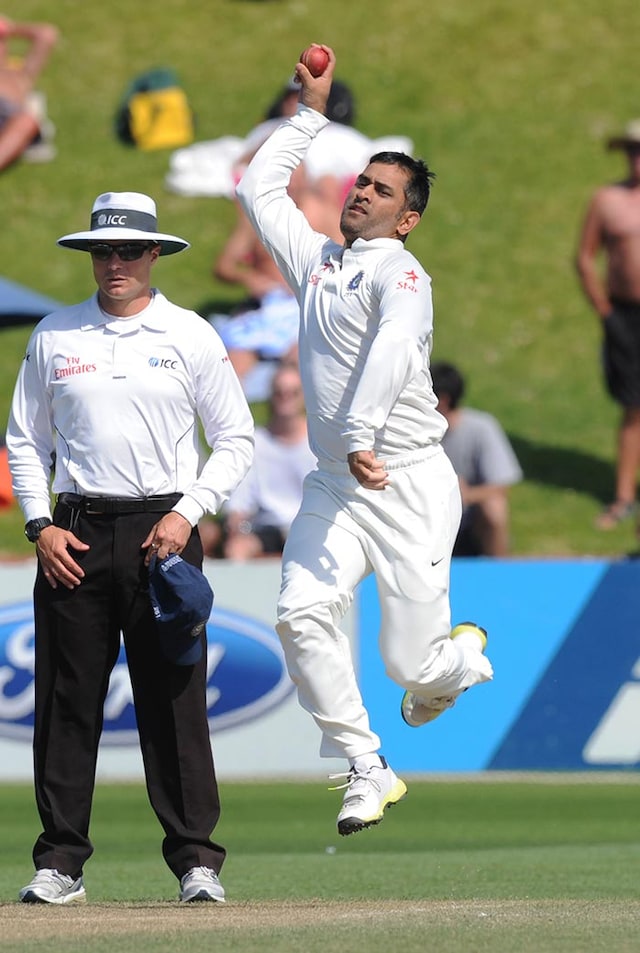 The McCullum-led Kiwi batting today send the Indian attack to a leather hunt that gave a lot of headaches to MS Dhoni, who had to bring himself on at some stage to the bowling crease.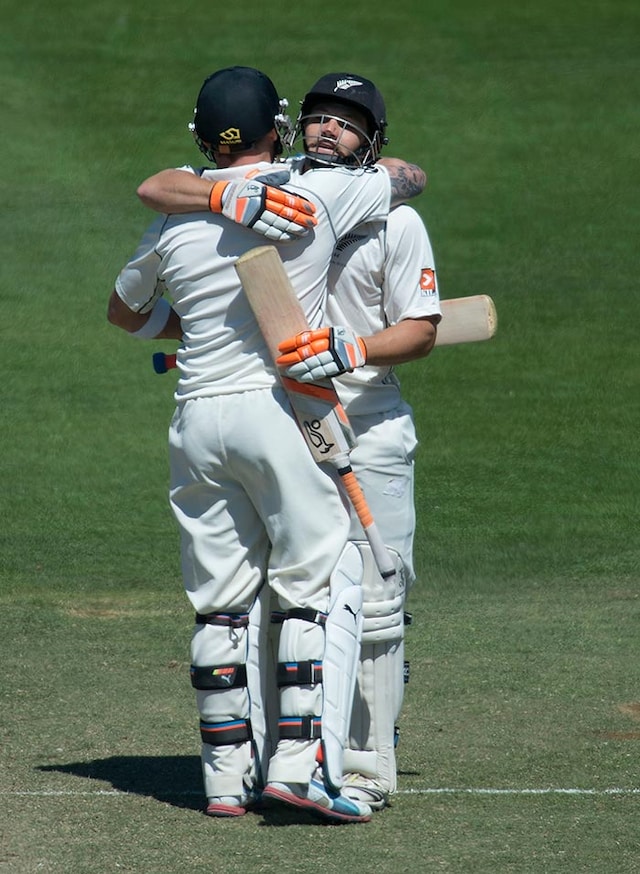 The two batsmen etched their names in the cricket record books as McCullum and Watling broke the world record (352) for highest 6th-wicket partnership held previously by Mahela Jayawardene and Prasanna Jayawardene (351) vs India in 2010.
Mohd Shami's wicket of Watling was the lone wicket to fall on Day 4 and the only moment in the game that brought joy to the Indian team and supporters.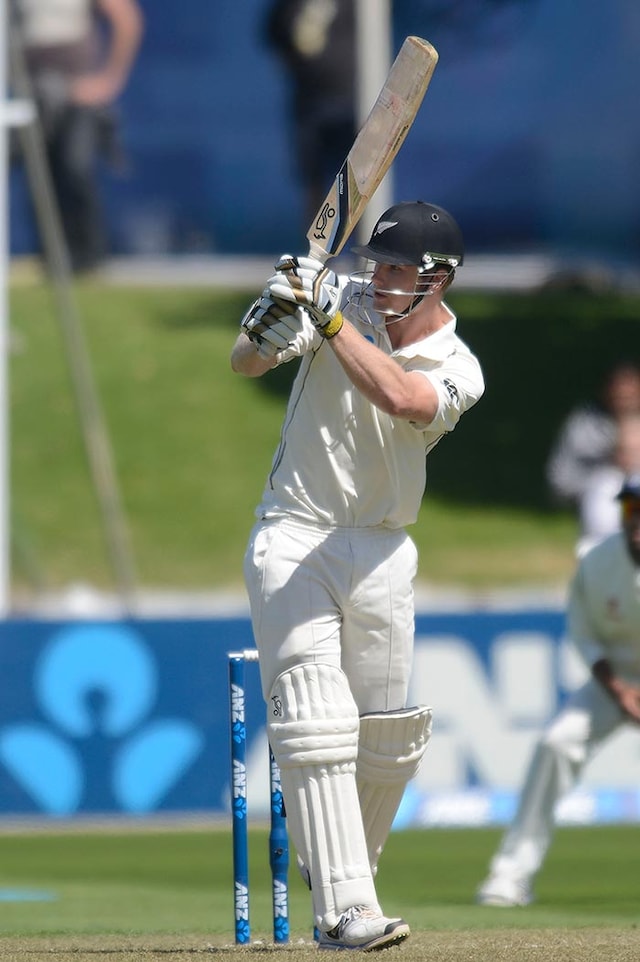 James Neesham impressed on debut with the bat and is unbeaten at the crease on 67, giving company to McCullum (281*), who is at the threshold of a historic triple ton. Kiwis are leading by 325 runs with final day to go.