India draw tour match against New Zealand XI
Indian batsmen showed good technique and a high level of resilience against New Zealand XI as tourists played out a draw in their tour match ahead of the two-Test series against New Zealand's national team. <br><br>A look...(All images courtesy AFP)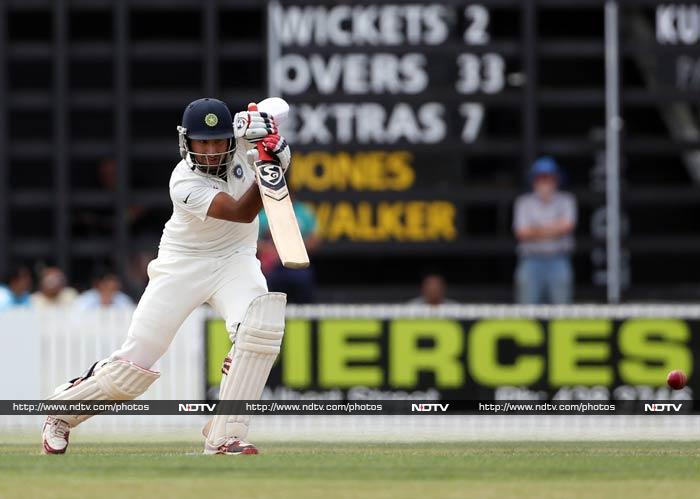 Indian batsmen showed good technique and a high level of resilience against New Zealand XI as tourists played out a draw in their tour match ahead of the two-Test series against New Zealand's national team. <br><br>A look...(All images courtesy AFP)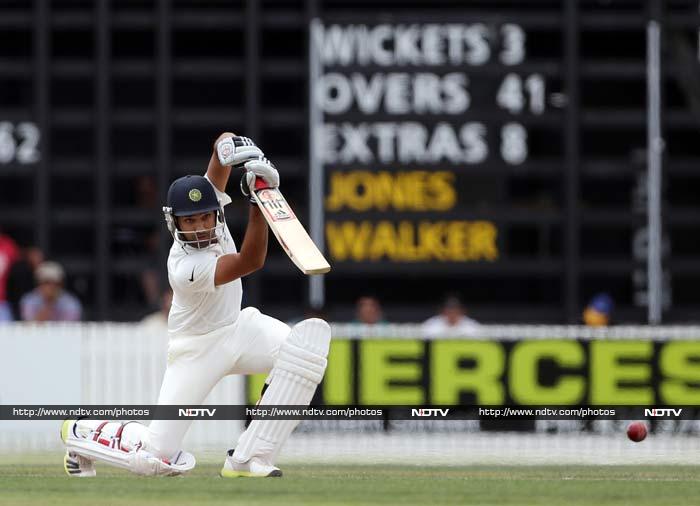 Stand-in skipper Rohit Sharma hit a fluent 59.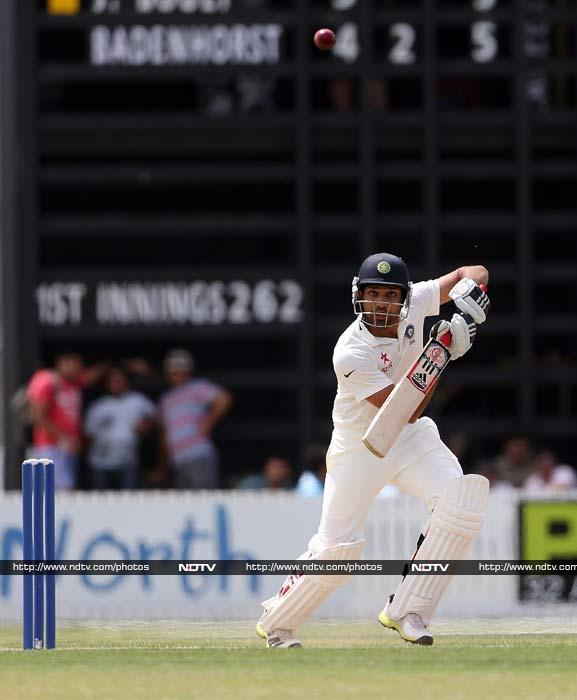 Speaking to members of the press after the match, Rohit said that all objectives from the tour match were met and the return of MS Dhoni and Virat Kohli would further bolster India.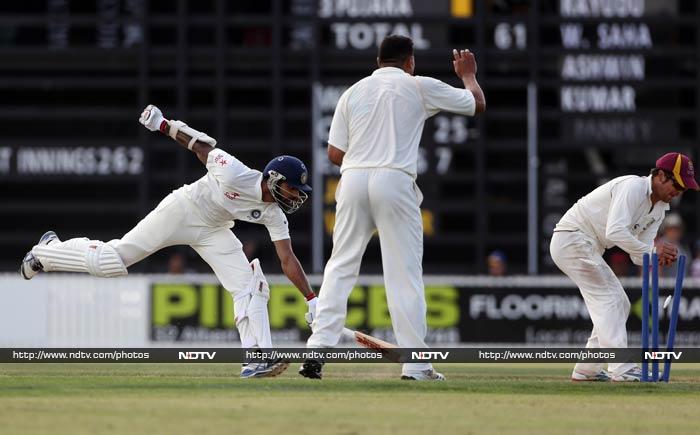 India began on an overnight total of 41/0 against New Zealand's 262/9d. <br><br>While Murali Vijay fell on 19, Shikhar Dhawan (in pic) was run-out on 26.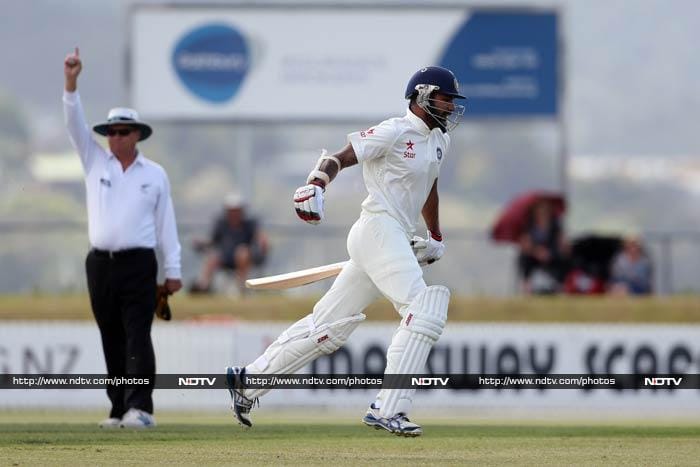 Dhawan has been under some pressure and while his innings had four boundaries, it was an otherwise unimpressive showing yet again from the south-paw.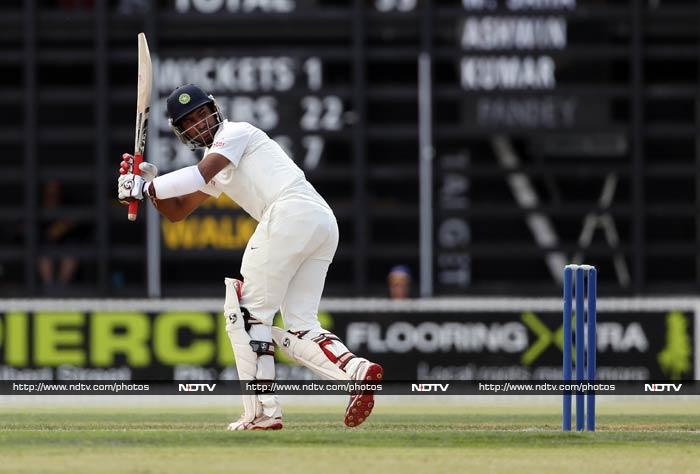 Cheteshwar Pujara however showed he has adapted well to conditions in New Zealand. He hit 33.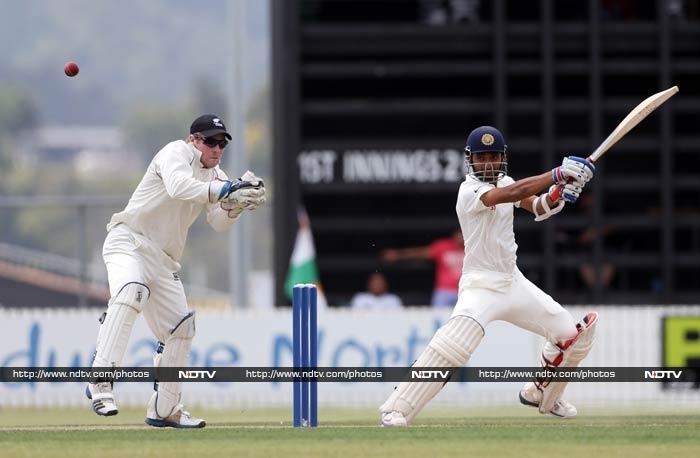 It was Ajinkya Rahane who stole the limelight with a 97-ball 60.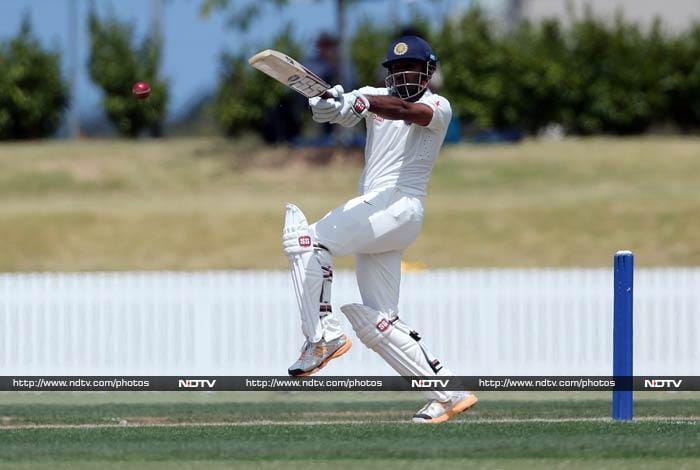 Ambati Rayudu is seen in action here. He scored 49* before play on final day was called off. India finished on 313/7.