5th ODI: New Zealand thrash India by 87 runs in final clash
It is a long way back for Team India. <br><br>New Zealand showed no mercy to world's No. 2 ODI side as India collapsed by 87 runs in the final match of the 5-ODI series, at Wellington. <br><br>Some of the key moments. (Images courtesy: AFP and AP)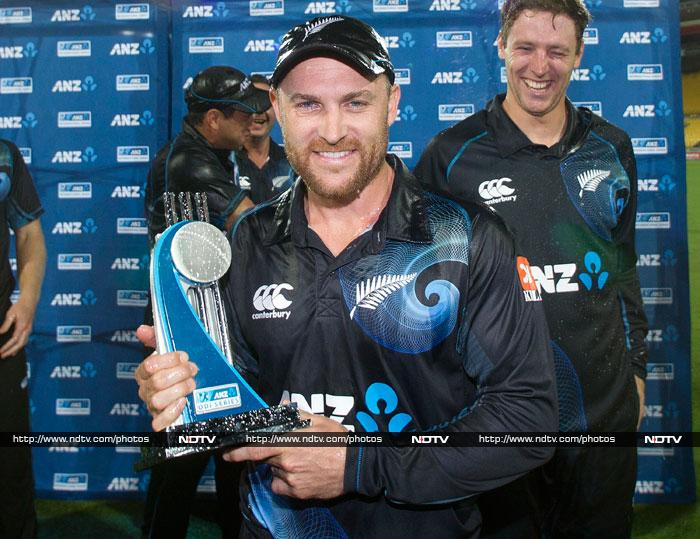 Brendon McCullum posing with the trophy after New Zealand thrashed India by 87 runs.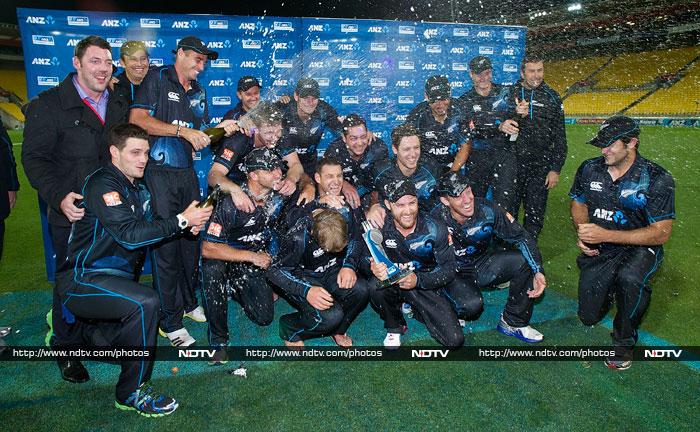 The New Zealand team in a mood for celebration after a convincing 4-0 win over India.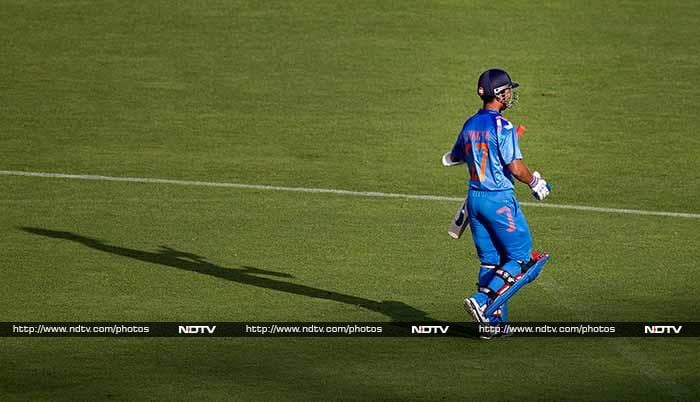 It is a long way back for Team India. <br><br>New Zealand showed no mercy to world's No. 2 ODI side as India collapsed by 87 runs in the final match of the 5-ODI series, at Wellington. <br><br>Some of the key moments. (Images courtesy: AFP and AP)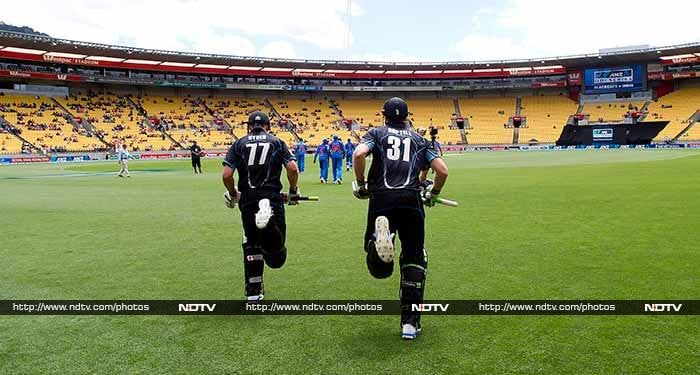 The only success for India in the day came at the toss. Skipper MS Dhoni called it right and invited the Kiwis to bat.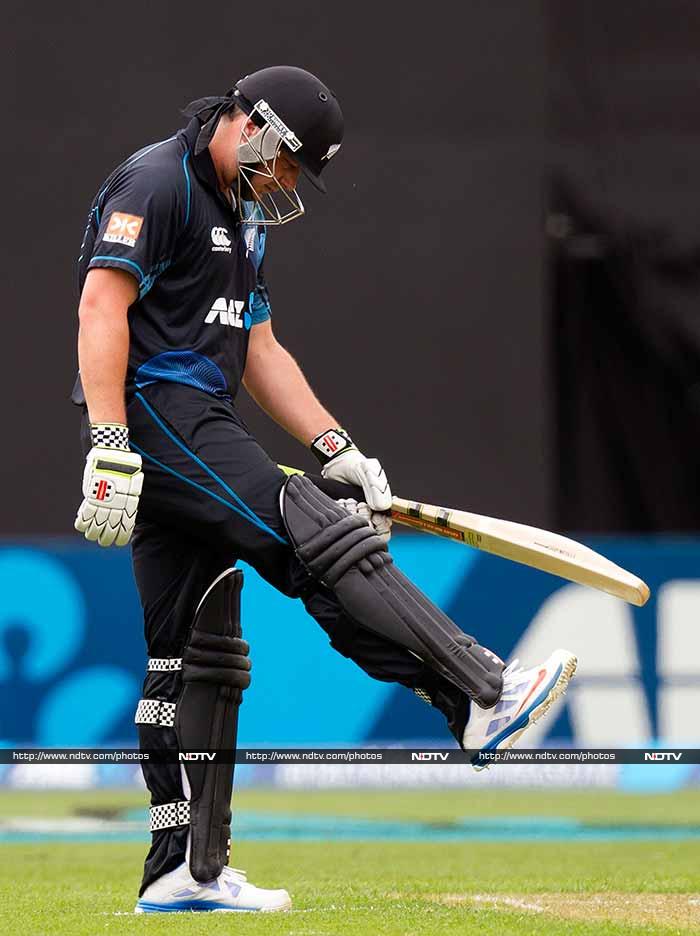 Jesse Ryder (17) was the first to fall when he was dislodged by Bhuvneshwar Kumar. <br><br>The other opener in Martin Guptill followed him back soon after on 16.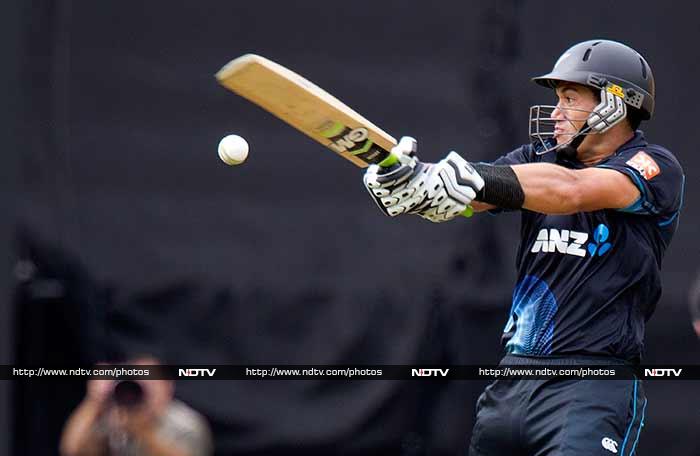 India's joys were short-lived once again as Ross Taylor came to the middle and rebuilt the innings.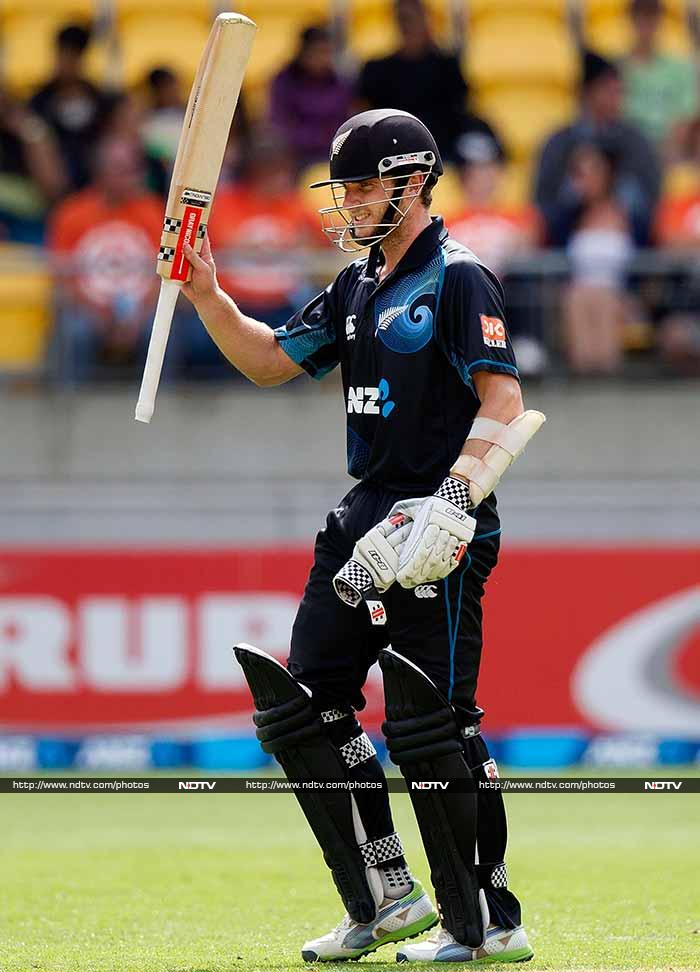 Taylor was well-supported by Kane Williamson who hit his fifth successive fifty. He scored 88 off 91.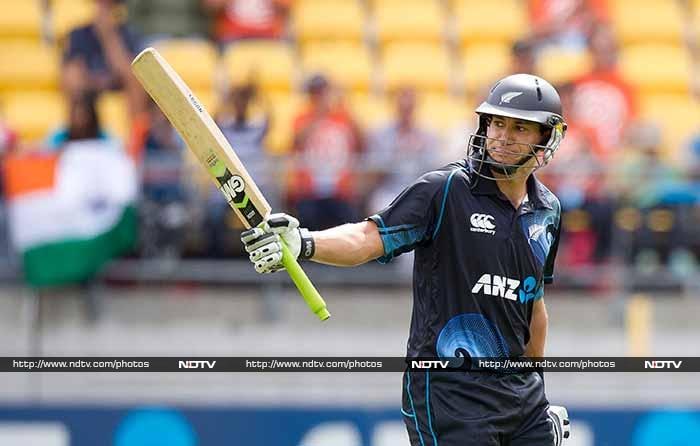 Taylor helped himself to a confident fifty to keep Indian bowlers at bay.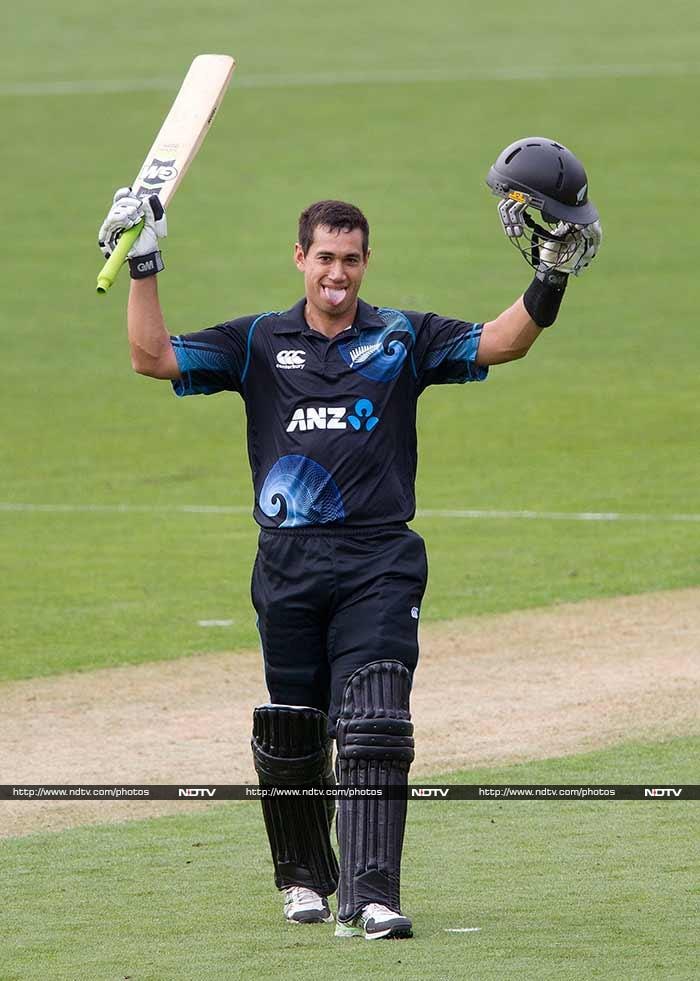 While his half-century came off 54 deliveries, Taylor soon raced his way into three-figures and eventually scored 102 off 106.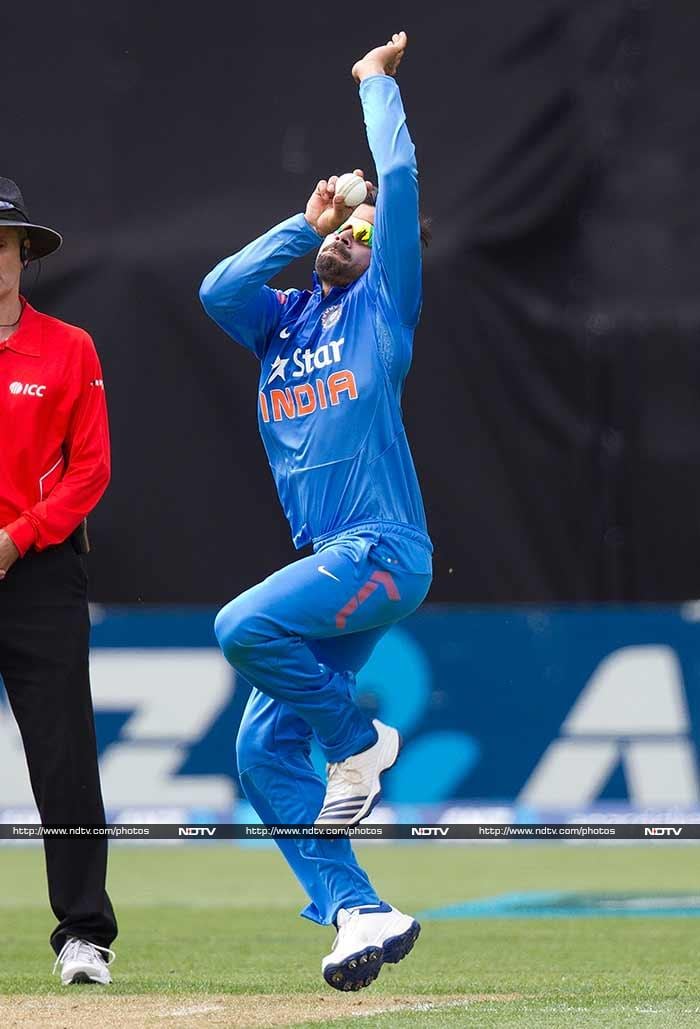 India's bowling woes were exposed once again as Virat Kohli was forced to bowl as many as seven overs. He, however, did claim Brendon McCullum's wicket.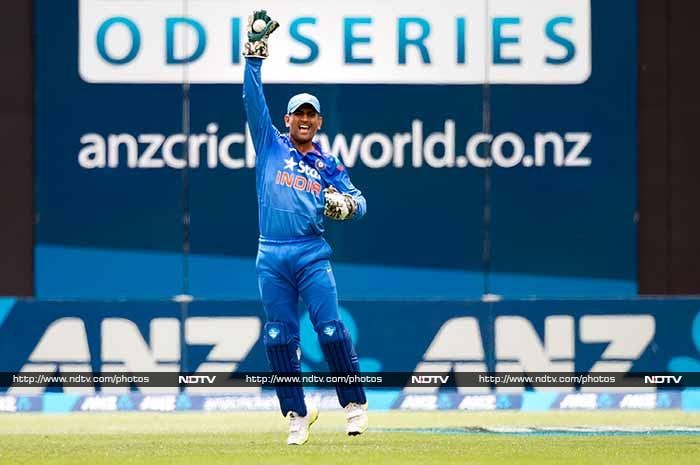 There was little cheer overall, for India as Kiwis finished the innings on 303/5.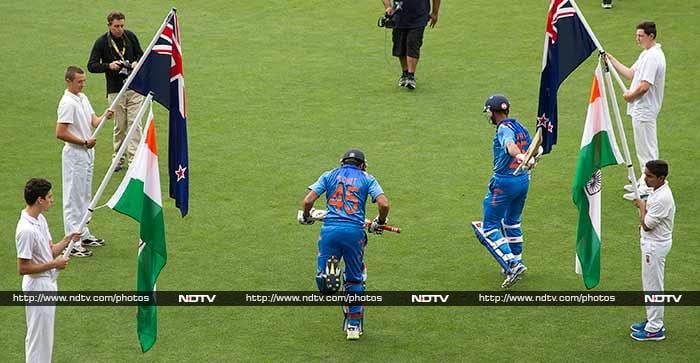 Indian openers Rohit Sharma (left) and Shikhar Dhawan were in dire need to strike form. A plus-300 target was an ideal opportunity for them.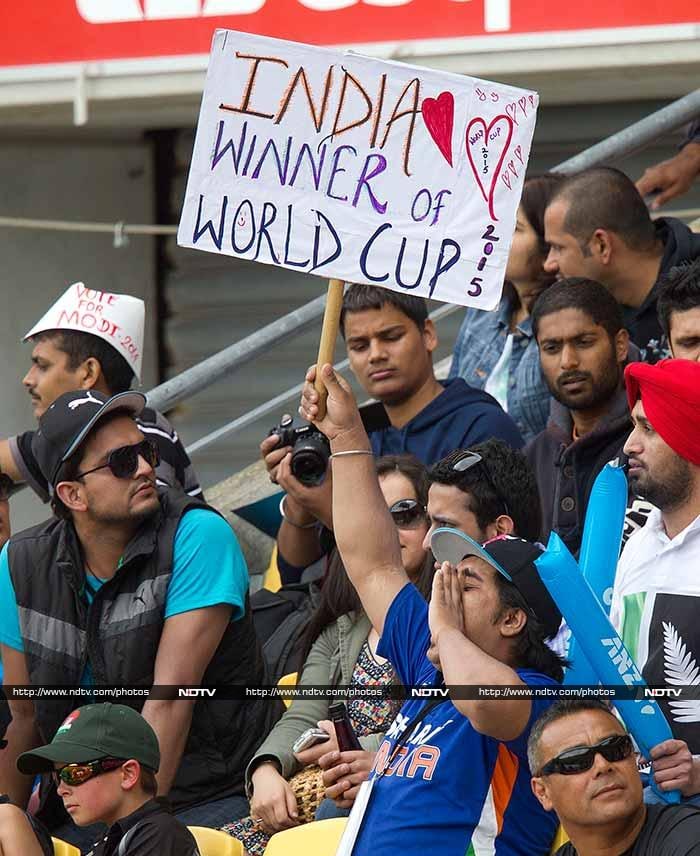 Indian fans were optimistic and even predicted the World Champions to make a match of it. <br><br>Unfortunately for them, it would not quite be a consolatory win.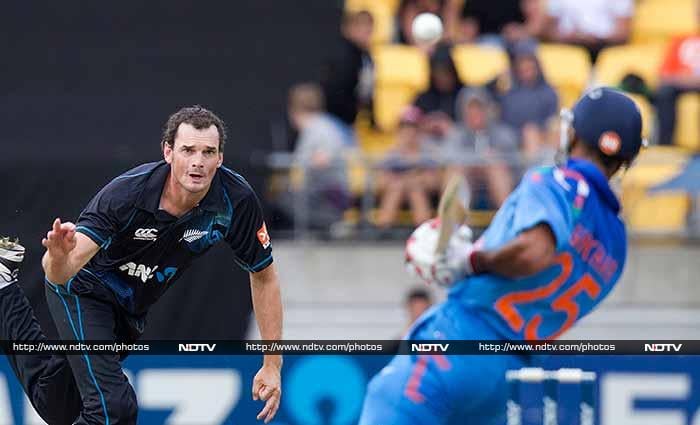 New Zealand bowlers peppered both openers with bouncers and success followed. <br><br>While Rohit fell to Kyle Mills on 4, Dhawan (right in pic) scored just 9 before leaving India tottering on 20/2.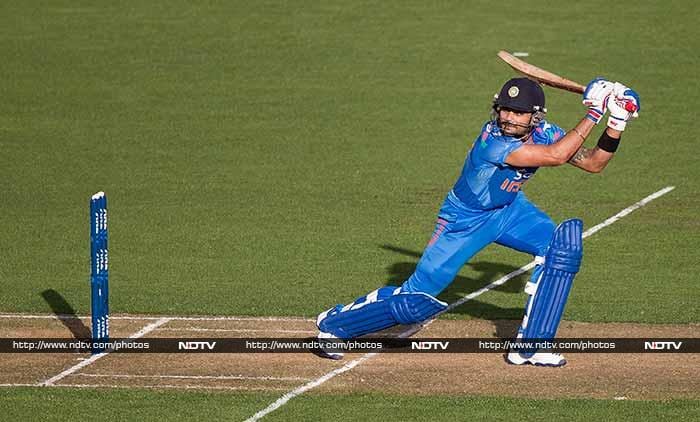 Virat Kohli was the only shining star in the Indian innings and he hit 82 off 78.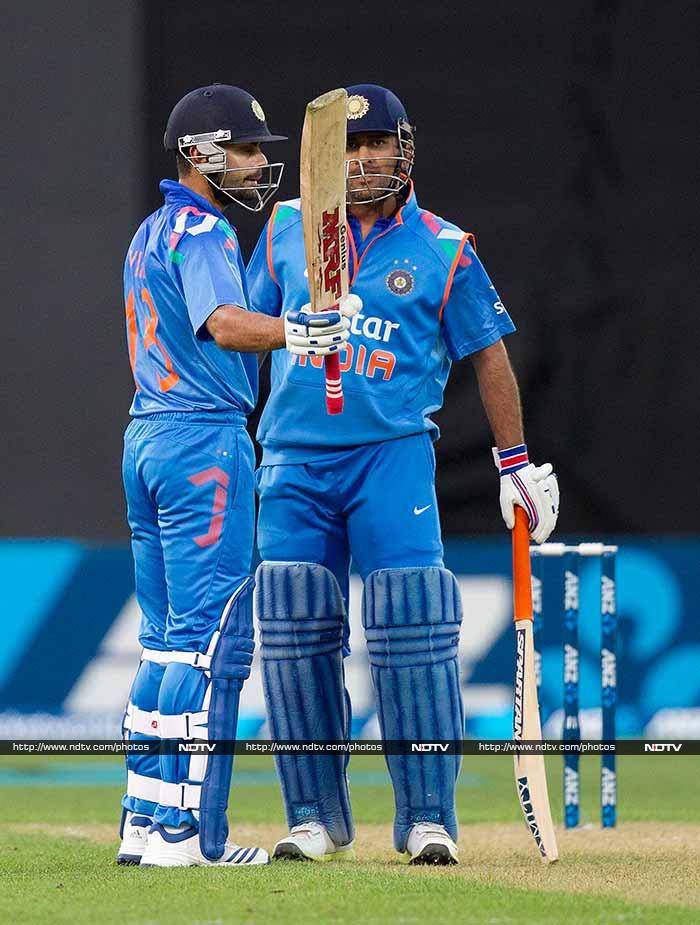 While Kohli was in the middle - with MS Dhoni - India remained in the hunt. Once he departed though, the chance of a win or even a fight faded completely.<br><br>India were eventually bowled out on 216 in 49.5 overs.