IPL4: Rajasthan Royals vs Kochi Tuskers
Runs galore are not the only highlight in a T20 contest. Rajasthan Royals proved that their bowling too can create much havoc as they took on the Kochi Tuskers at Jaipur on Sunday. (AFP Photos)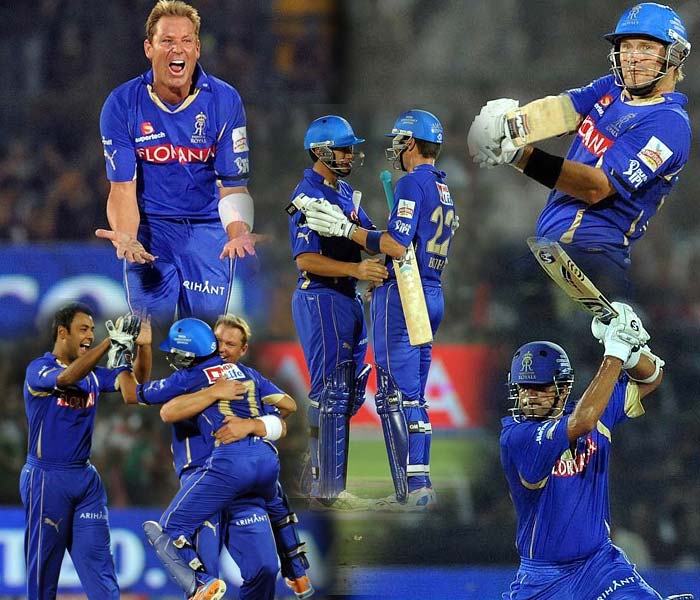 Runs galore are not the only highlight in a T20 contest. Rajasthan Royals proved that their bowling too can create much havoc as they took on the Kochi Tuskers at Jaipur on Sunday. (AFP Photos)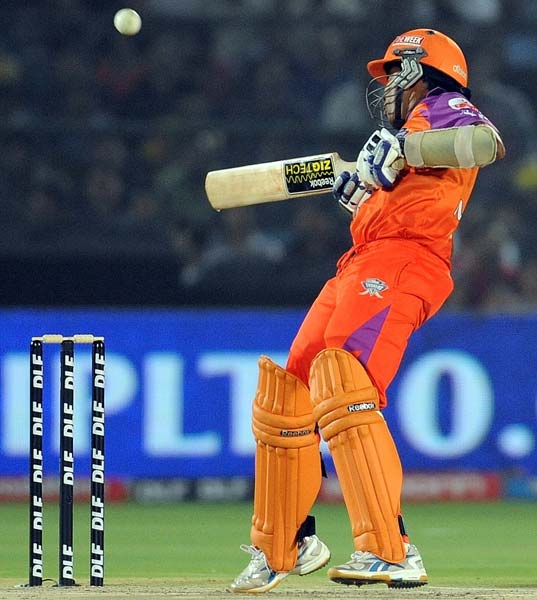 It was all about Shane Warne and his men after the skipper won the toss and put the Kochi Tuskers in to bat. The bowlers began their menacing ways early on against Mahela Jayawardena (in pic)and VVS Laxman.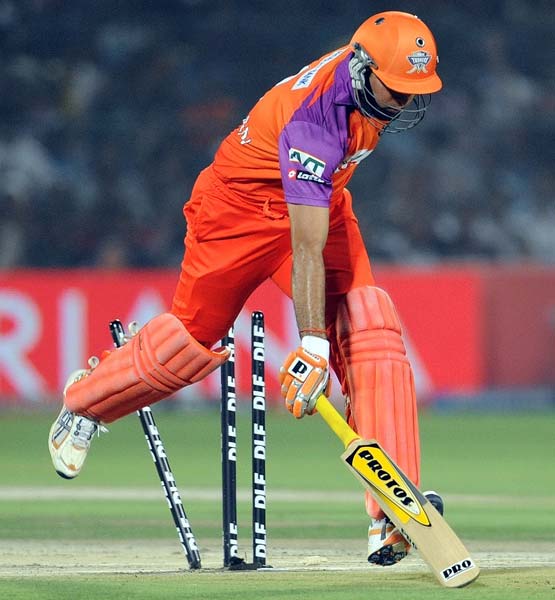 Laxman was the first to fall on a personal score of 8 when he was caught short by Rahul Dravid's direct hit at the stumps. Kochi 26 for 1.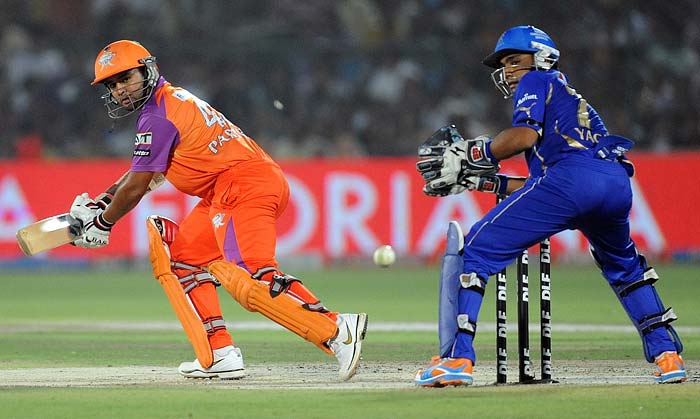 Jayawardena followed after adding just two runs on the board and in came an edgy Parthiv Patel. The Kochi wicket-keeper though soon settled himself in.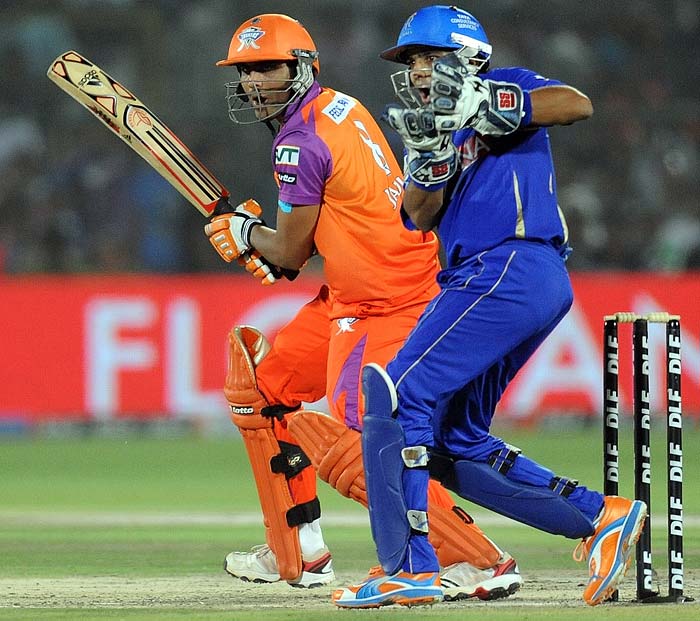 Parthiv was partnered well by Ravindra Jadeja and the duo put on 48 runs at a moderate run-rate of just over 6 an over.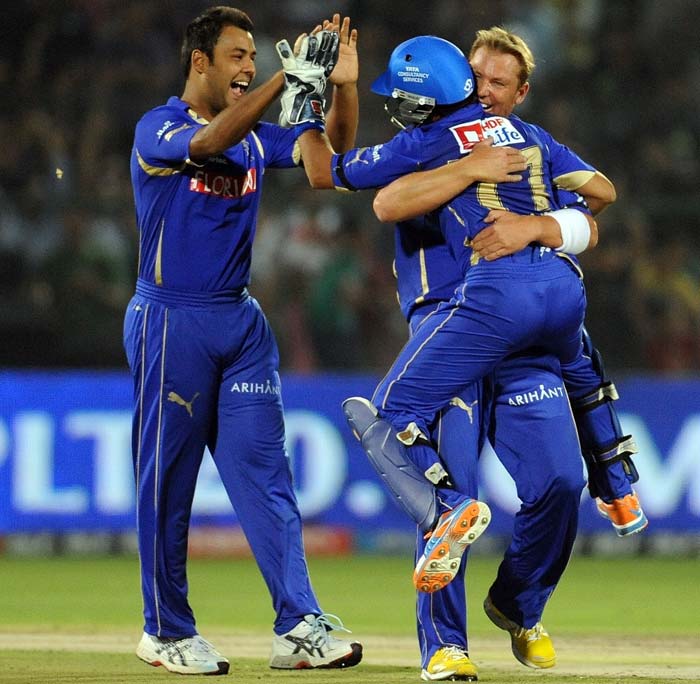 It was Warne who took the responsibility of breaking the partnership upon himself and removed both Parthiv and Jadeja of consecutive deliveries.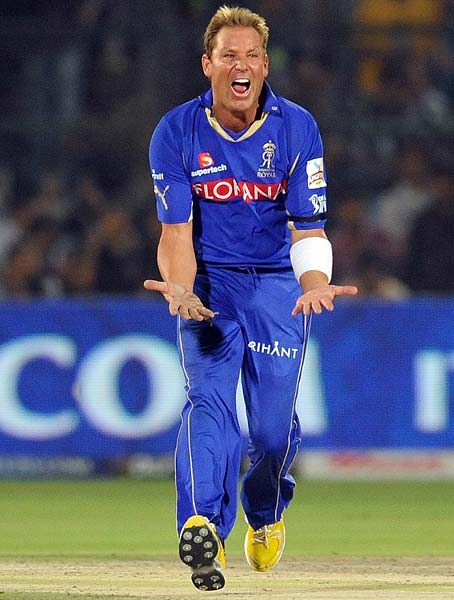 Warne had also removed Brad Hodge earlier while batting on 8 and he finished the match with 3 wickets in his kitty.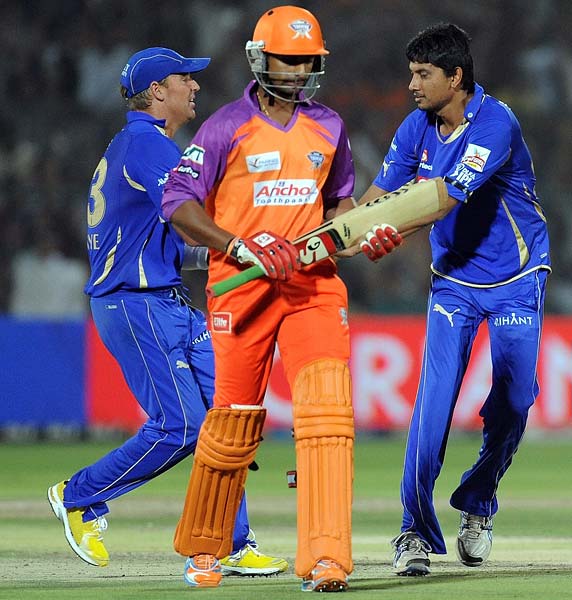 The rest of the Kochi batting could not withstand the pressure as Siddharth Trivedi too picked up 3 wickets to end the innings on a paltry 109.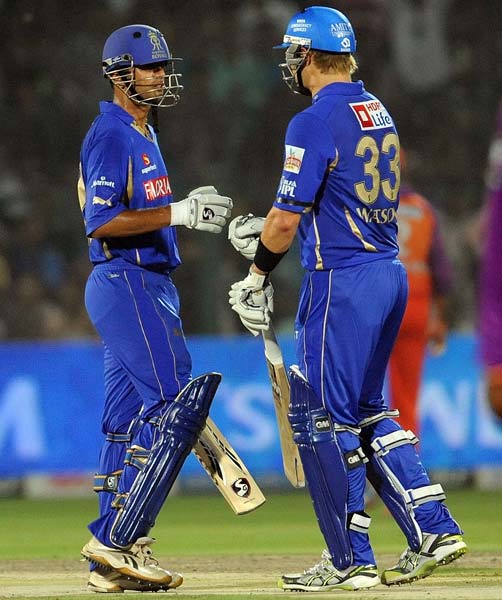 The Roayls' openers in Rahul Dravid and Shane Watson showed their opponents the proper way to bat once they came out to chase the target down.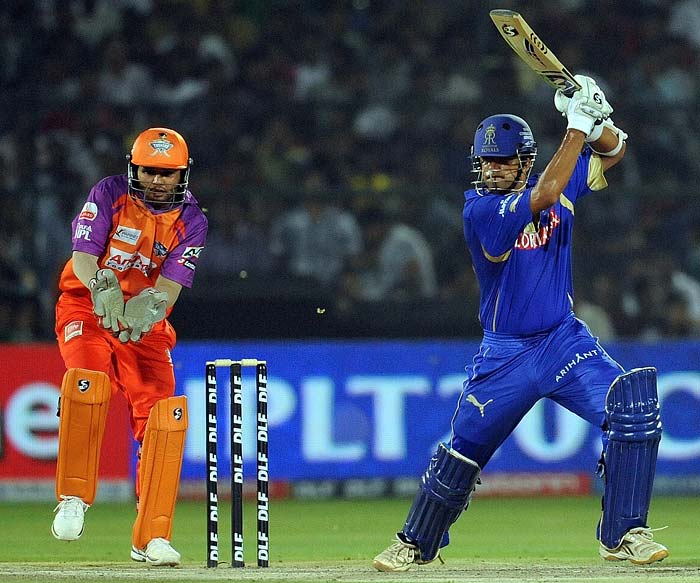 Dravid hit four boundaries and a six but was unlucky to miss out on his fifty when he was run-out on 44 by Kedar Jadhav.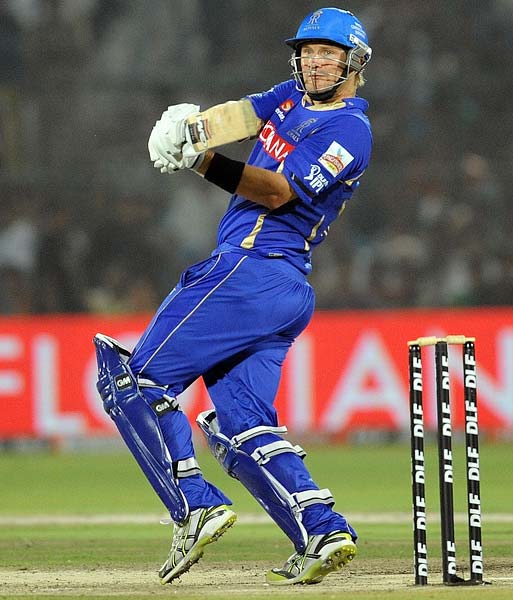 The opening pair had already put on 71 runs but Shane Watson decided to continue Dravid's work as he raced to a 40-ball 49.
Though Watson missed his fifty as well, it was Johan Botha and Ross Taylor who completed the formalities in the end.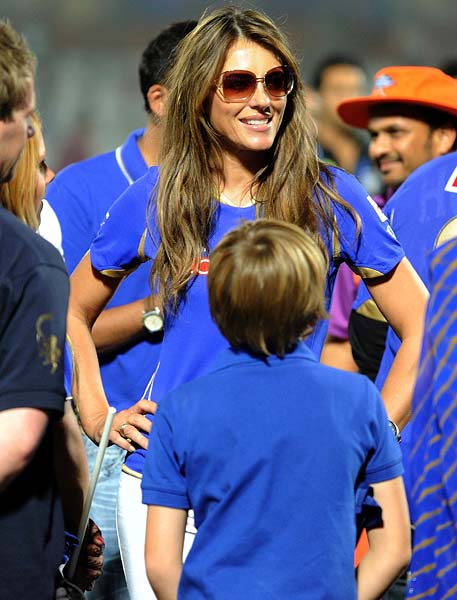 A beaming Liz Hurley could not be missed at the ground as the Royals stamped a convincing 8-wicket win with more than 5 overs to spare.