Hockey: India's national sport in London Olympics
Indian fans reached record decibel levels as their team powered to the Olympics after a gap of 8 years, downing France 8-1 at the National Stadium on Sunday. A look at the brazen display of attacking stick-work. (AP and AFP images)
Indian fans reached record decibel levels as their team powered to the Olympics after a gap of 8 years, downing France 8-1 at the National Stadium on Sunday. A look at the brazen display of attacking stick-work. (AP and AFP images)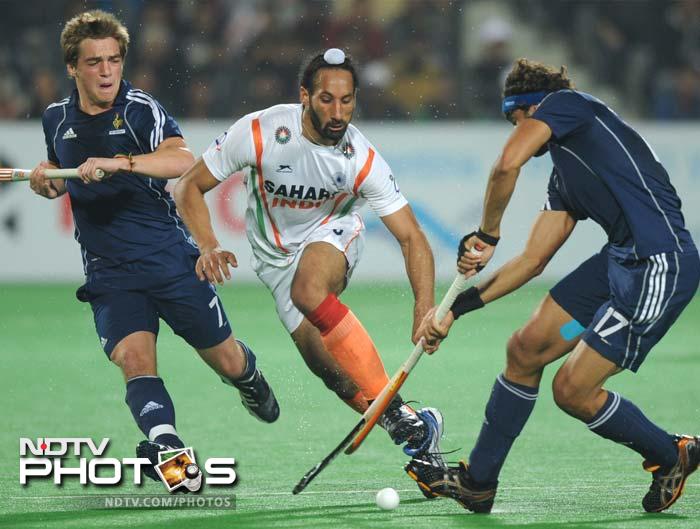 The hosts forgot to be gracious to a visiting France as minutes into the match, India made intentions clear: Attack in waves to score by the dozen. The team struck through Birendra Lakra (17th)(not in the image) to start the scoring.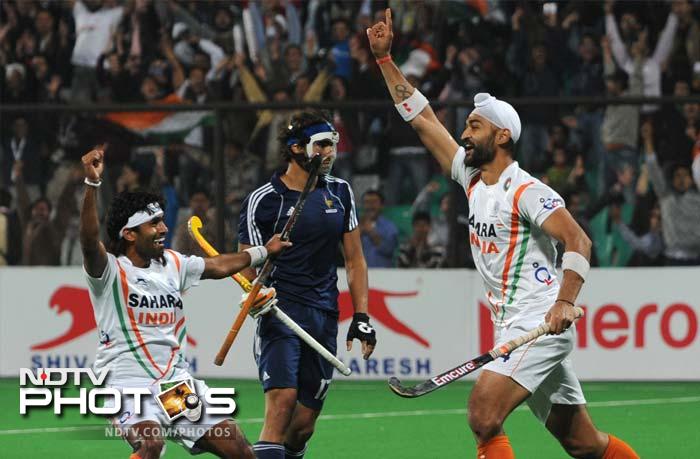 Ace drag-flicker Sandeep Singh was to claim the night for himself but he would have hardly known it when he scored his first in the 19th.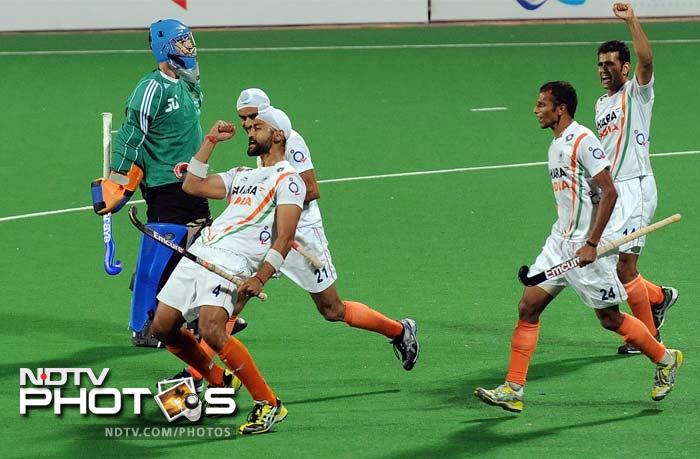 The champion penalty-corner specialist blasted short-corners with utter disdain as the crowds leapt in the air again in the 26 th minute.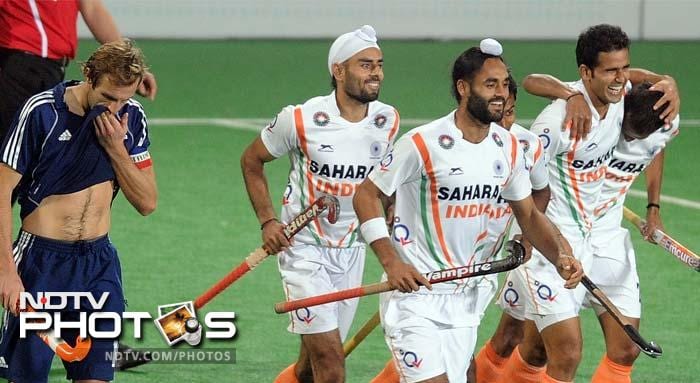 Although France managed a solitary goal in the first half, the Indians were all over their opponents at half-time (3-1).
For the French coach, the real pain was yet to come. The second half pumped the voltage up but his side was at the wrong side of the electric wave. Sandeep scored in the 38th minute.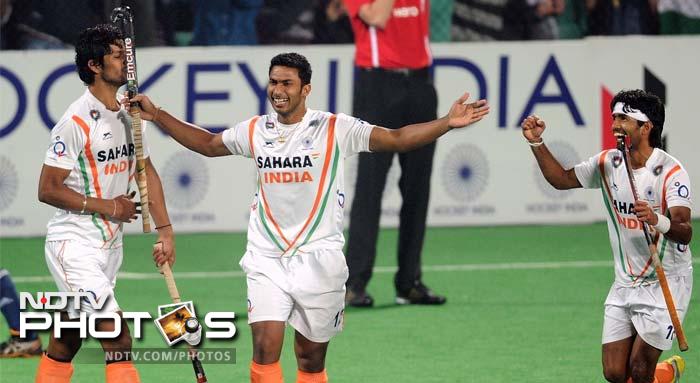 Hockey is a team sport and the Indian team held strong to the spirit of combining well to strike at will. SV Sunil (43rd) and Raghunath Vokkaliga Ramachandra (center in pic) (55th) sealed the match for the hosts.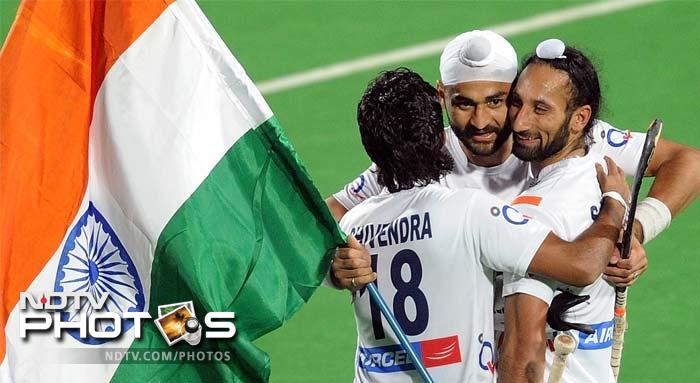 Credit though, to the Indian defense too which blanked out the occasional French stroll inside India's half and to the Indian mid for feeding the attackers with opportunities to earn penalty corners. India dumped France out 8-1 to snare a spot in the Olympics, battering the bitter memories of not qualifying in 2008.