Virendra Sehwag's tons in 2010
Virender Sehwag has now notched up 5 tons in 2010 so far and there are still 4 more Test matches to go before the beginning of 2011.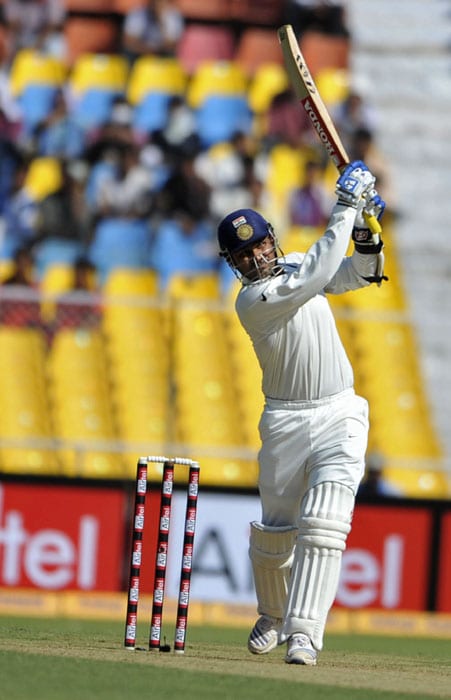 Virender Sehwag was at his murderous best against the toothless New Zealand bowling attack as he notched up his 22nd Test ton at Ahmedabad on the first day of the first Test. (AFP Photo)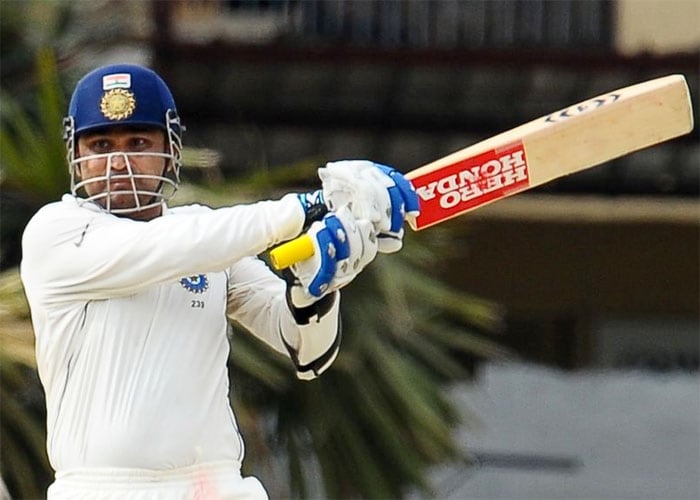 109 vs Sri Lanka at Colombo

India desperately needed to win this Test match to square the series and also retain their No 1 position in the ICC Test team rankings.

Sehwag gave India's cause a much need impetus with his flashy knock in the first innings.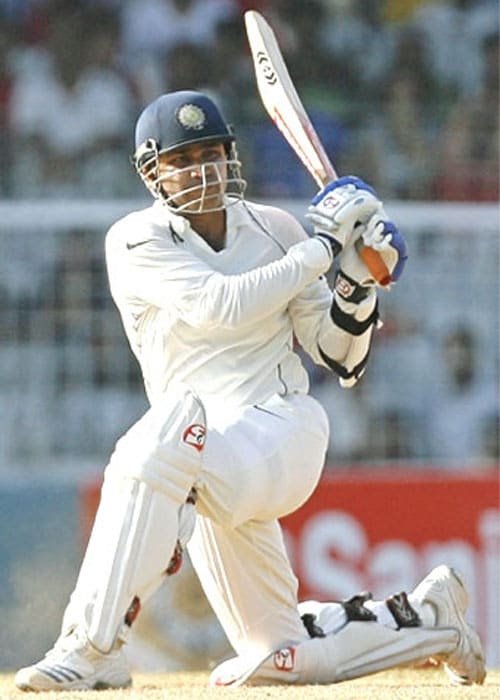 109 vs Sri Lanka ar Galle

When no other Indian batsman could stand at the wicket, Sehwag delivered for the team with a whirlwind knock.

But as has been his bane, he departed soon after the century and the Indian batting crumbled.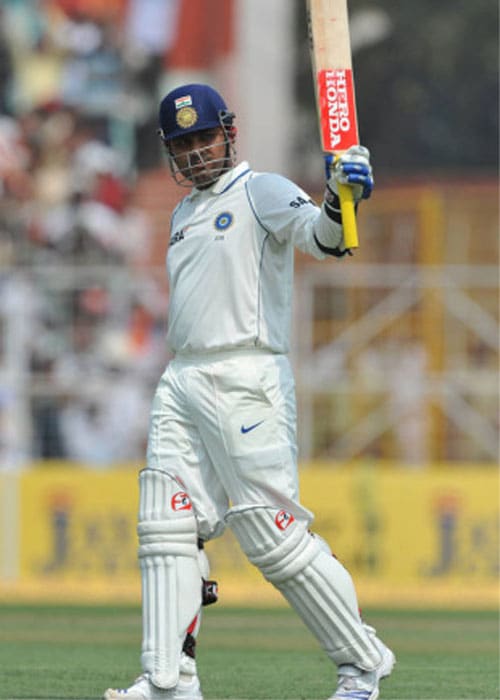 165 vs South Africa at Kolkata

This was the litmus test for Dhoni's men. Down 0-1 in the 2-match series and with South Africa needing a draw to topple them from the Test rankings perch, India needed to fight back.

And Sehwag gave the hosts the perfect platform with a big knock. Sachin and Laxman scored tons too and Harbhajan bowled India to a memorable win.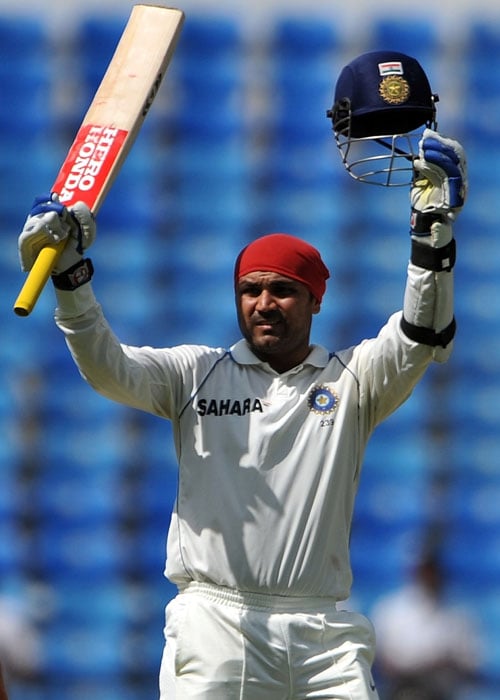 109 vs South Africa at Nagpur

After South Africa had scored big in their first innings, they created troubles for India with early wickets.

Sehwag though held his own and kept scoring freely to bring up his 18th Test ton.

But just when he looked at his best, he chased a wide Parnell delivery to commit hara-kiri. Steyn ripped apart the rst of the line up and India went on to lose the match.