Usain Bolt Charms India, Shows Off Cricketing Skills
Usain Bolt charmed India in his maiden visit to the country.

Here to play an exhibition cricket match against Yuvraj Singh, the world's fastest man wowed fans in Bangalore. (All images courtesy AFP and AP)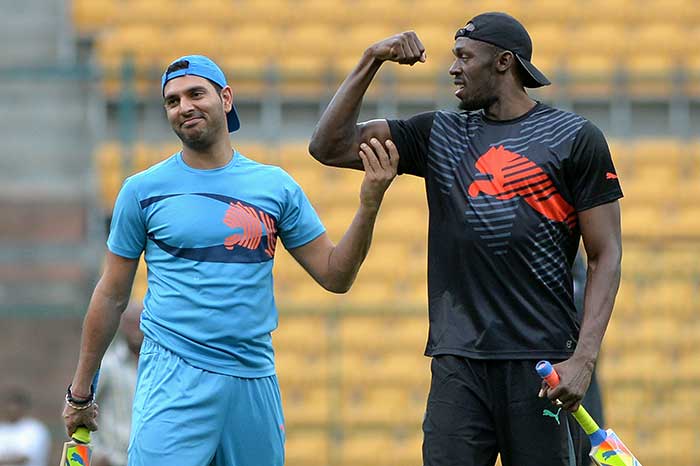 Usain Bolt charmed India in his maiden visit to the country.

Here to play an exhibition cricket match against Yuvraj Singh, the world's fastest man wowed fans in Bangalore. (All images courtesy AFP and AP)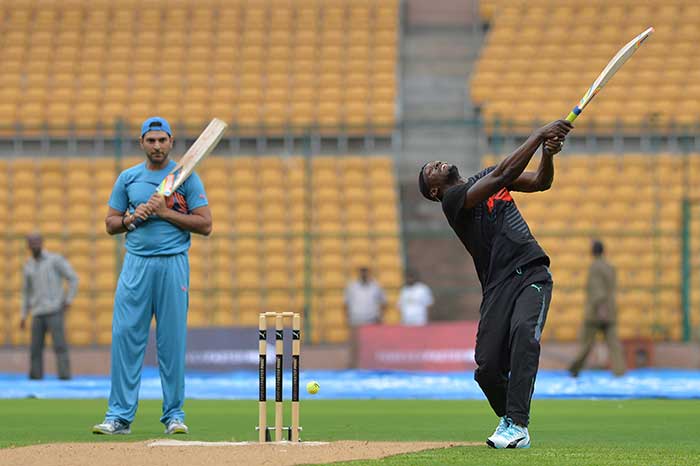 All-rounder Bolt batted up a storm in a promotional cricket match.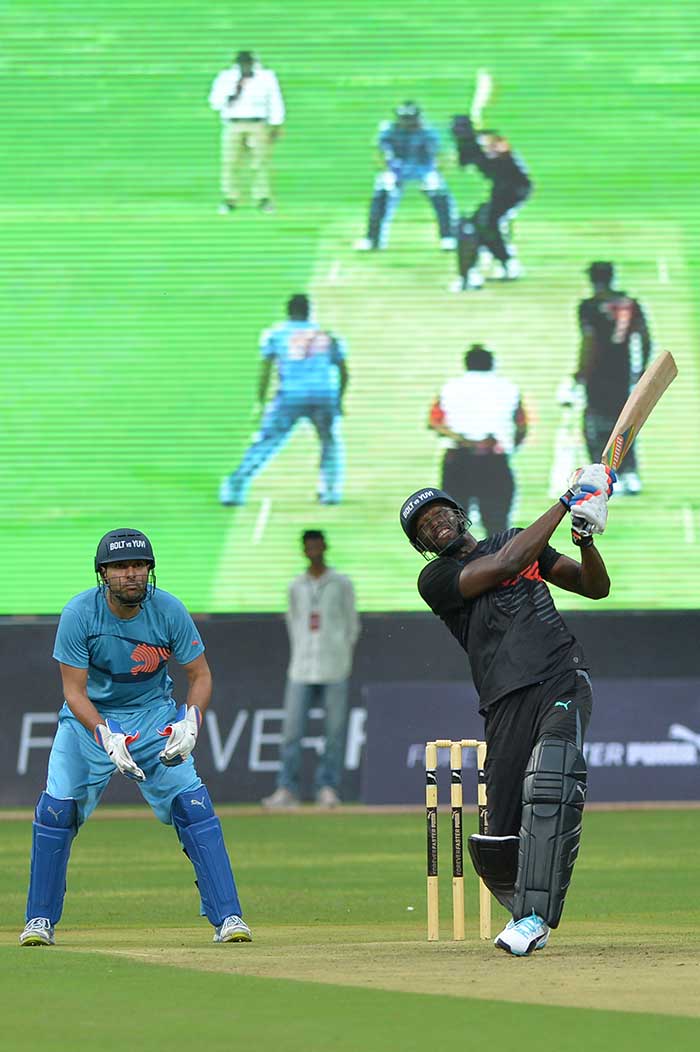 Bolt may be known for his sprints but there was the same sense of urgency in his batting as well, in the four-overs-a-side match.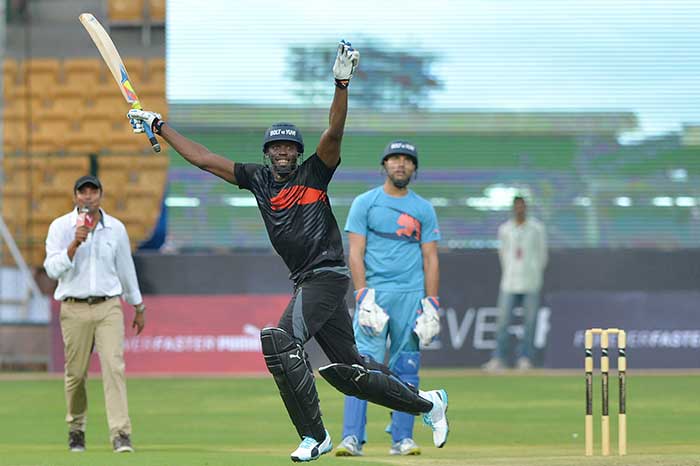 Bolt had promised to 'embarrass' Yuvraj in cricket. The comment - made in good humour of course - was proven true.
While his batting may have left fans spell-bound, Bolt even rolled his arms over to show cricket is all about raw pace for the Jamaicans.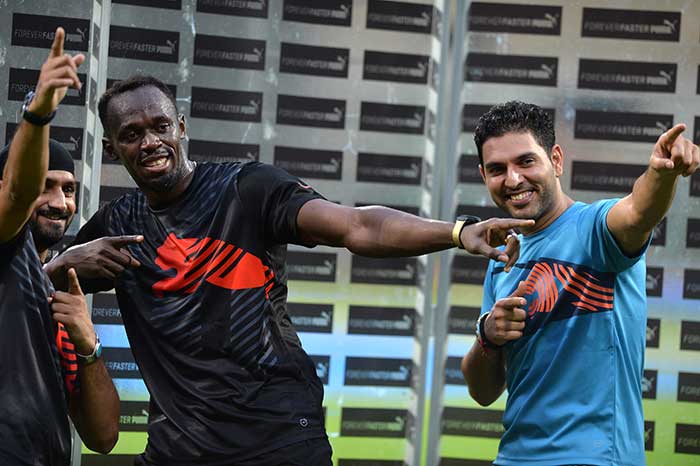 Posing in his signature 'Lightning' stance, Bolt was gracious enough to let stylish cricketer Yuvraj copy him and both got a loving cheer from fans at the Chinnaswamy stadium.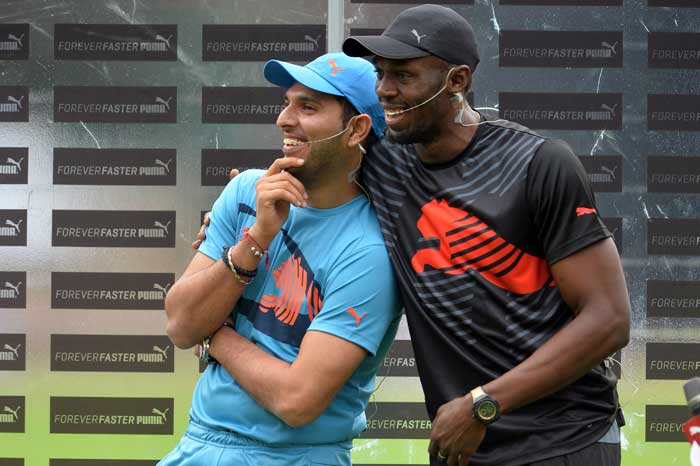 Did you know? Bolt wanted to be a cricketer but his father stopped him as the facilities in Jamaica were better for athletics.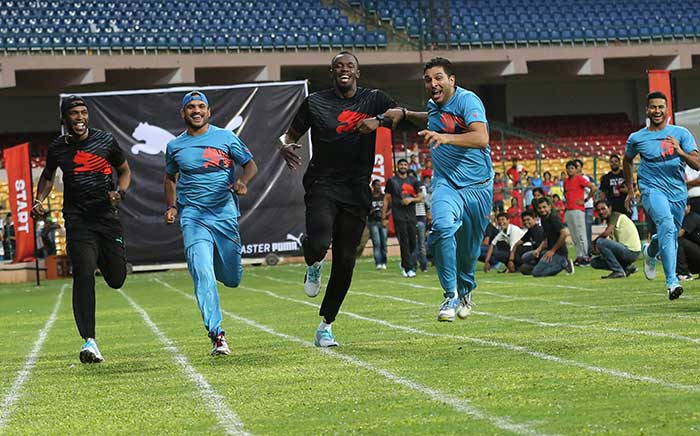 So, Yuvraj decided to challenge Bolt in a sprint and the left-handed batsman had a good laugh while at it.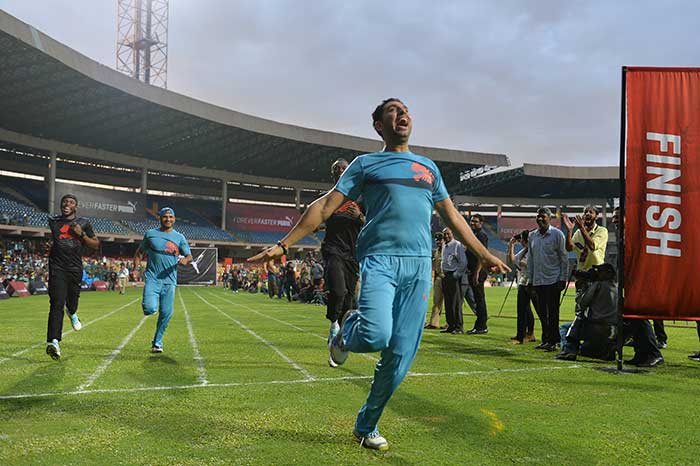 Yuvraj 'outpaced' Bolt to take the honours.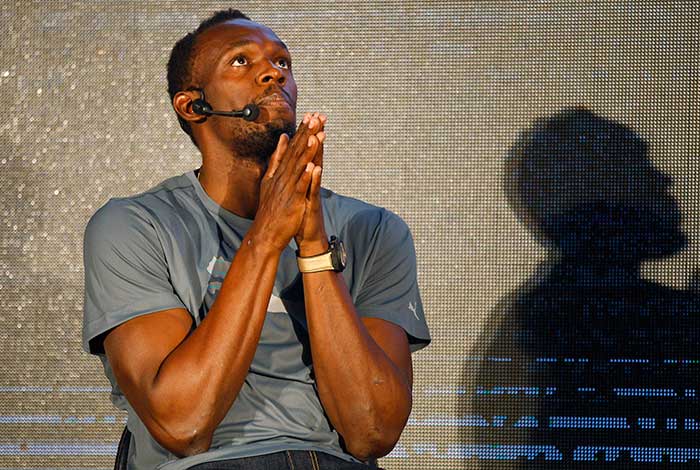 "We will now have to find a third sport to compete in," Bolt later told NDTV in a chat.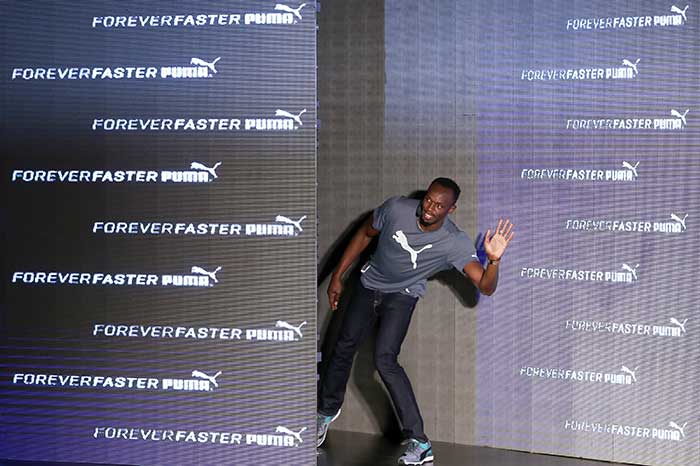 Bolt also said that his maiden visit to the country was fun and exciting.