TUCC: Jain University thrash VBS University after skipper Abbas' ton
Kaunain Abbas, skipper of the Bangalore side, took it upon himself to take his team to a huge score. The 6'3" lad hit 8 massive sixes and 9 solid boundaries.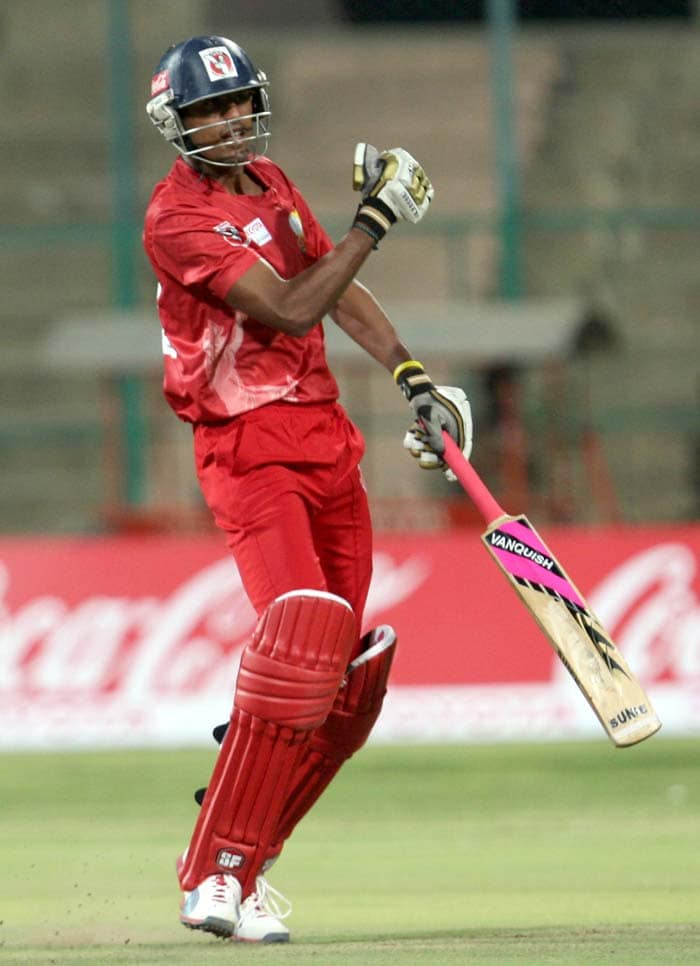 It indeed turned out to be a David versus Goliath story. Southern Champs Jain University Bengaluru proved too strong for Eastern Eagles Veer Bahadur Singh Purvanchal University Jaunpur as the all-India Rohinton Baria Trophy champions won their first match of the Toyota University Cricket Championship by 130 runs on Sunday.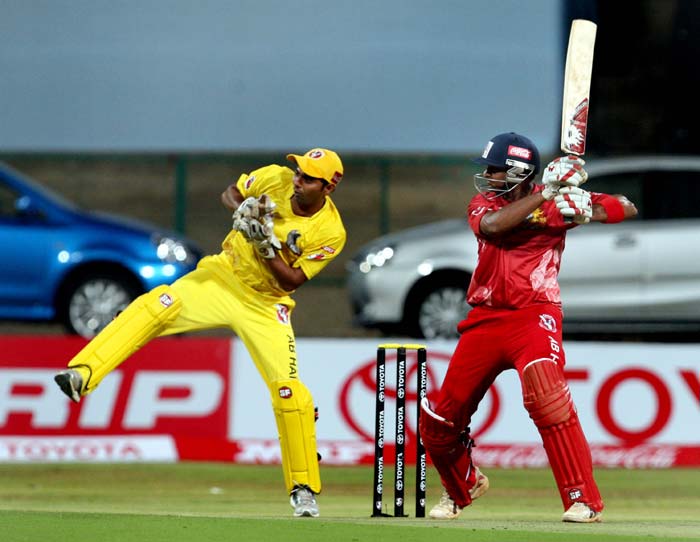 Skipper Kaunain Abbas led Jain University Bangalore's charge with a hard-hitting hundred, studded with sixes and fours.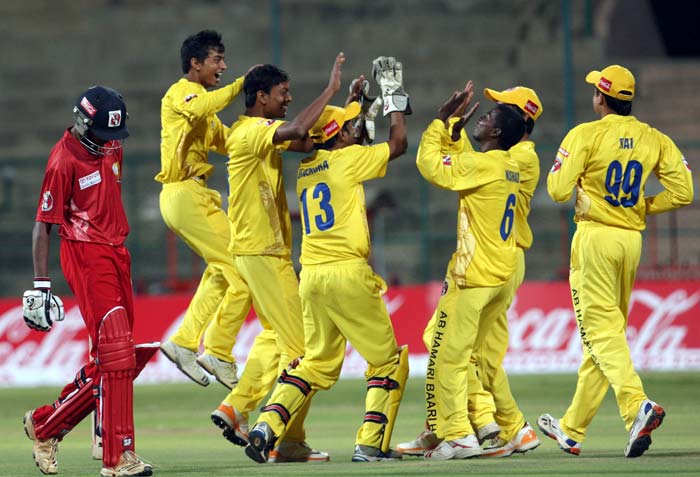 The other opener Shashindra went early dismissed for a duck by Praveen Dubey.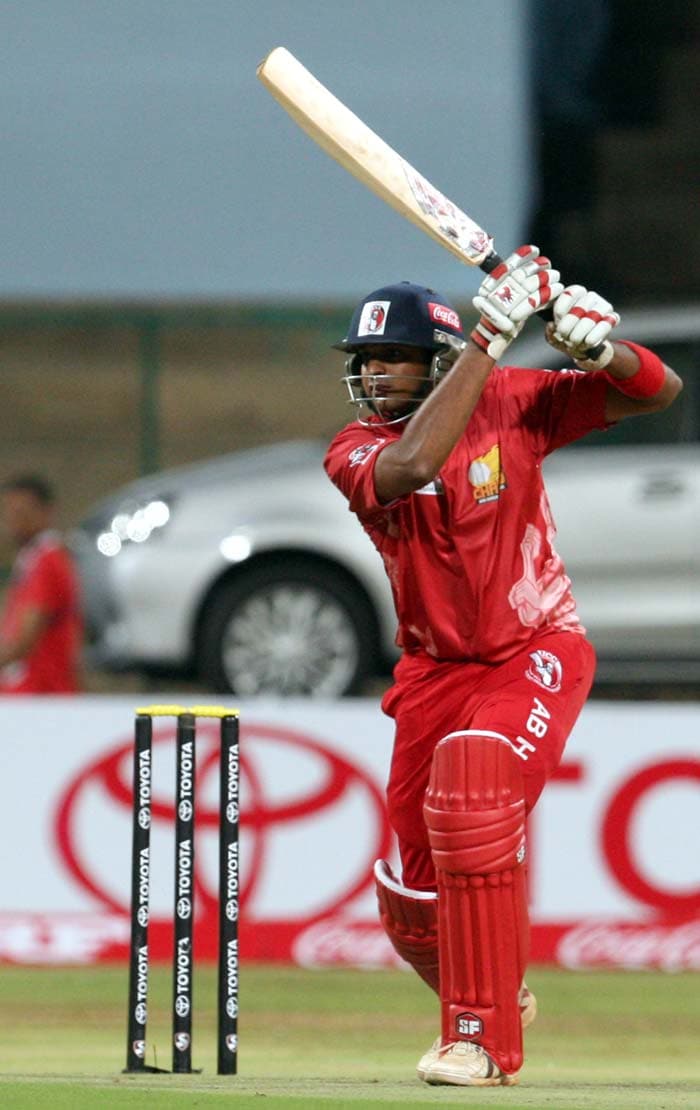 Skipper was then joined in by Gaurav Goel, who too played an innings of substance to enjoy a 143-run partnership with Abbas.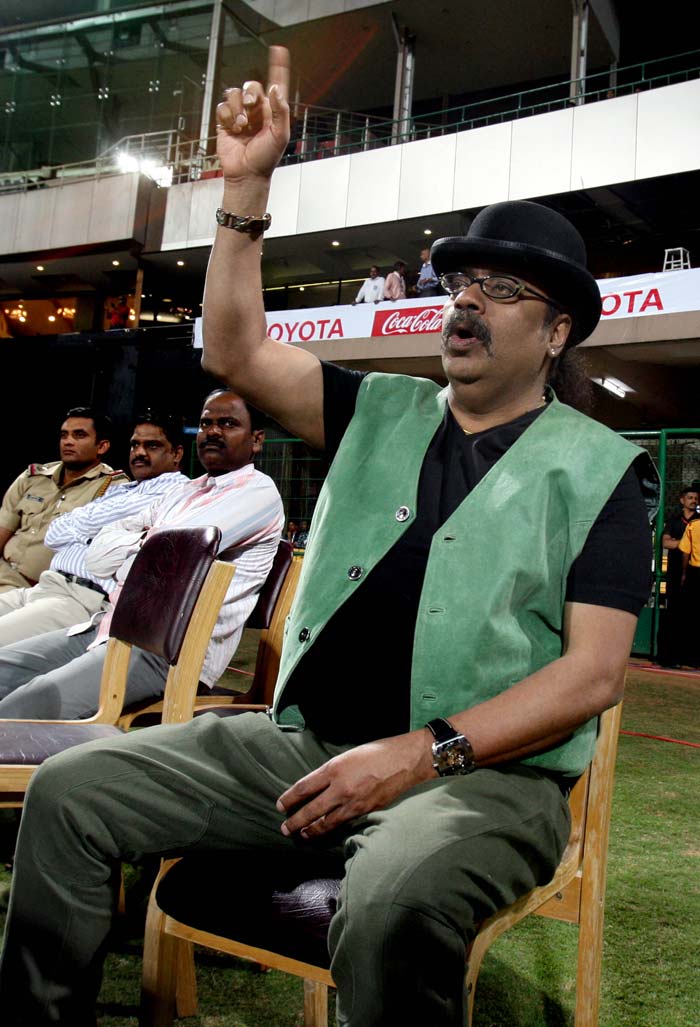 Famous singer Hariharan too was present to cheer up the 'home' crowd as well as interact with the players.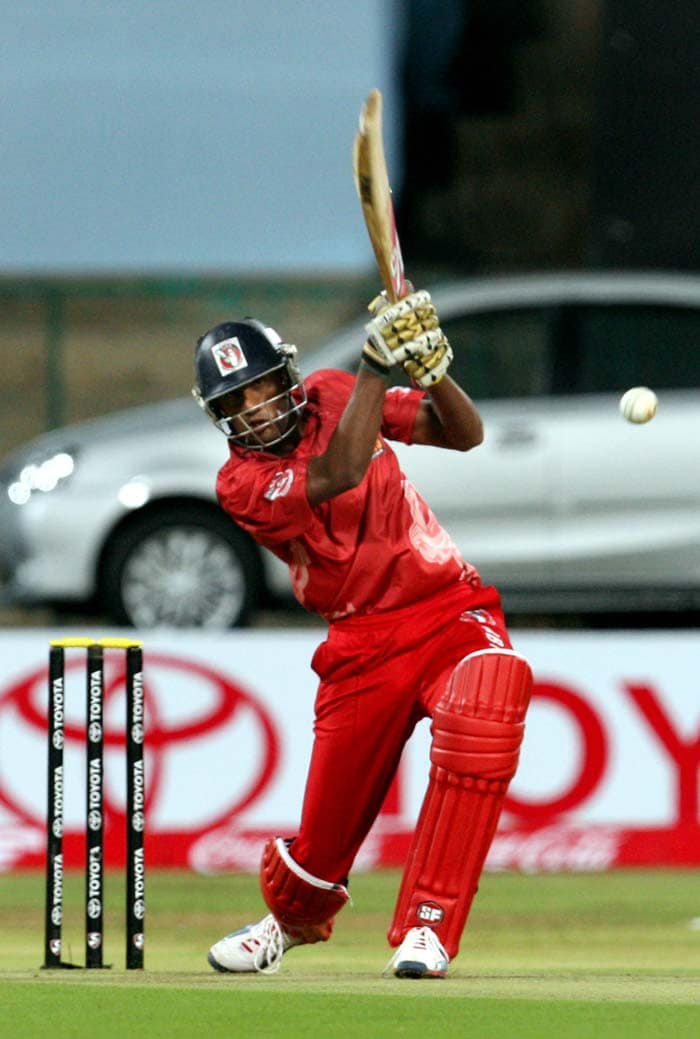 Abbas, in Kieron Pollard mould, took it all upon himself after Goel went caught and bowled by Anuj Gupta. He hit a blistering century to rock the VBS guys.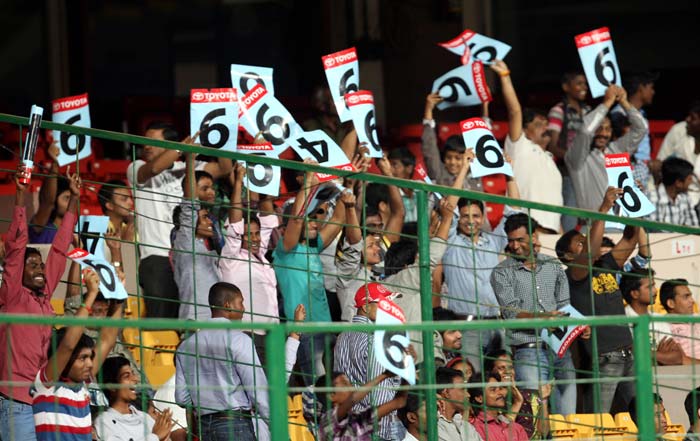 Crowd were seen cheering for their 'home' side in Jain University as Abbas hit 8 towering sixes.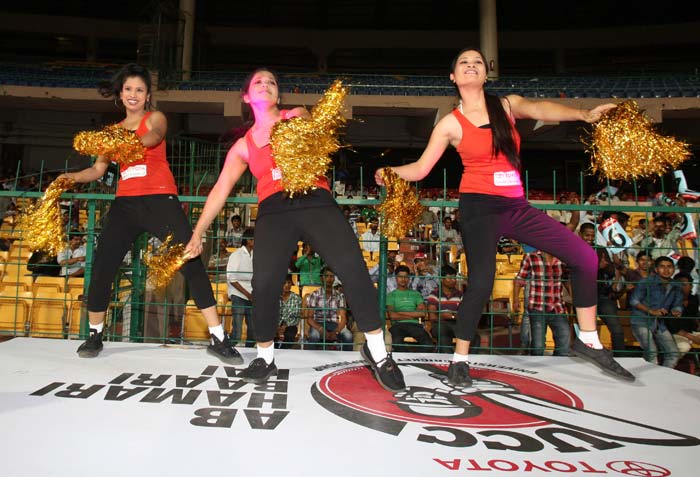 Cheerleaders tried their best to encourage the crowd even as the sides battled hard on field.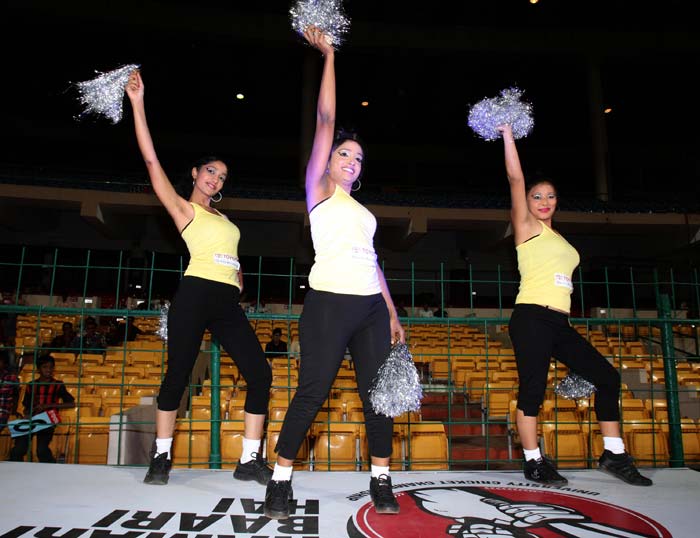 Even though the VBS University (Eastern Eagles) was almost down and out, their cheerleaders were busy cheering the youngsters.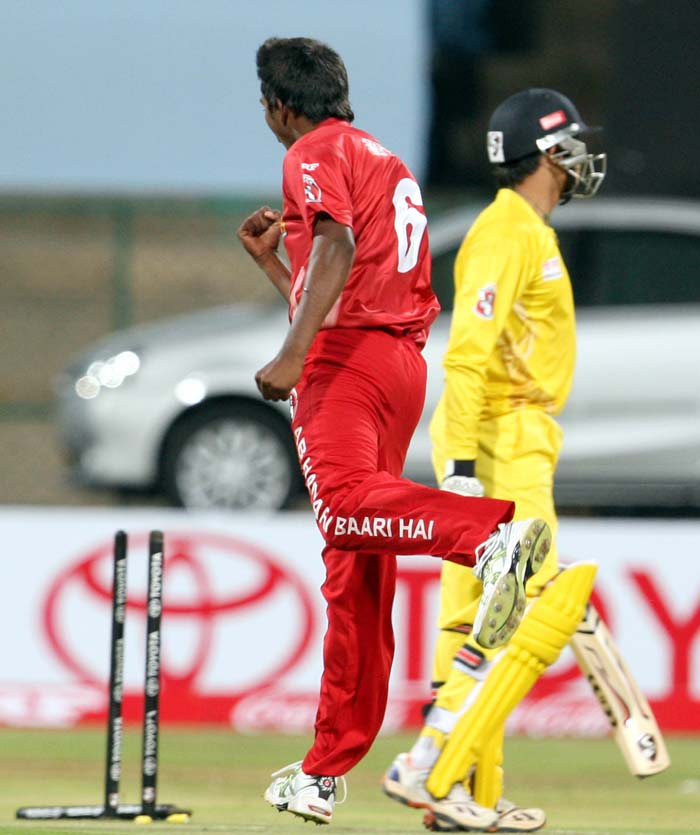 Chasing Jain University's 198, VBS (Eastern Eagles) never found their footing and lost wickets at regular intervals. Prabhakar Rajendra (seen in pic) and Shashindra took 2 wickets each for a handful of runs.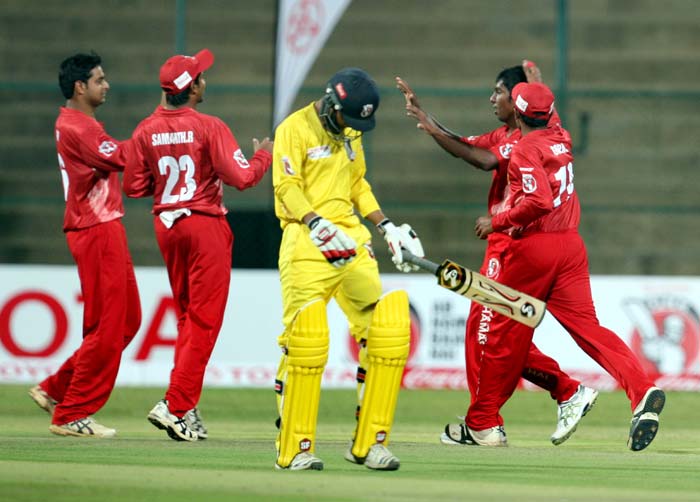 The Bangalore boys were right on top with all the bowlers chipping in. Eagles could just manage 3 hits to the fence in all of their innings.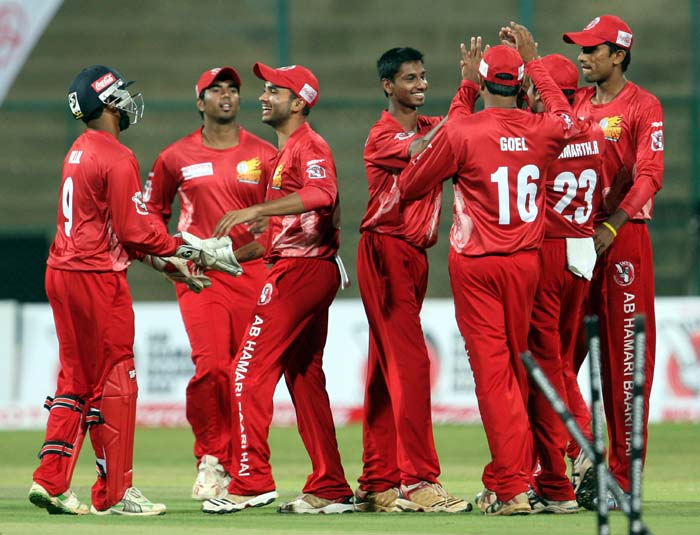 Gulab Nishad scored 24 runs off 39 balls and was the top-scorer for the Eagles. The Jain University (Southern Champs) won by a comfortable margin of 130 runs in the end to prove the "David vs Goliath" battle right.