Top 10 questions and Sachin's reply
Sachin was at his charismatic best at NDTV's Support My School Campaign. He dealt with a host of questions from his fans. We bring you the top-10. (NDTV images)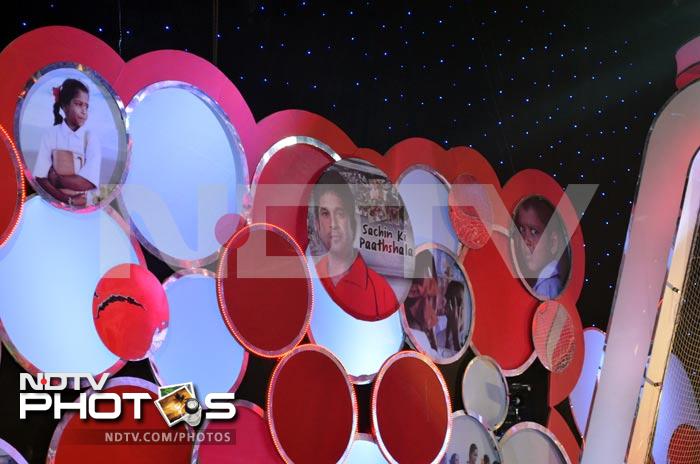 Sachin was at his charismatic best at NDTV's Support My School Campaign. He dealt with a host of questions from his fans. We bring you the top-10. (NDTV images)
Vishal's question: What according to you has been your biggest contribution to the Indian Cricket? Sachin's answer: I think my biggest contribution has been inspiring this generation and many more generations to come..while growing up I emulated and was inspired by many players.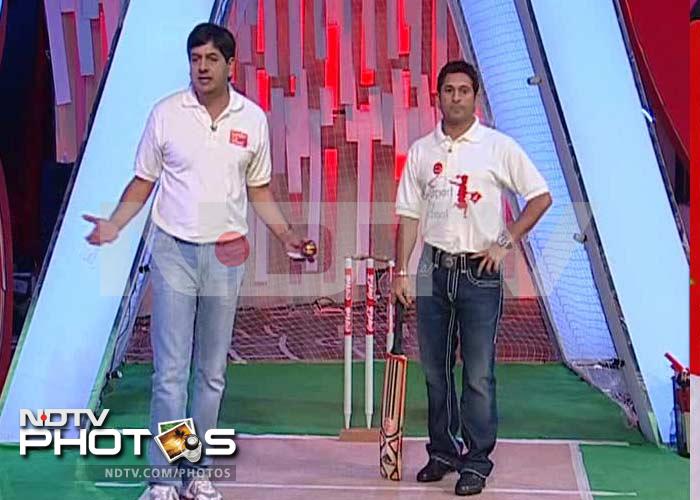 Question asked by several fans: How do you manage to stay so grounded and humble after all this success? Sachin's answer: I think all children look up to their parents and I too looked up to them. My father treated every one equally, whether he was his best friend or a postman.His humility was worth emulating. I would want to be at least half as good as him.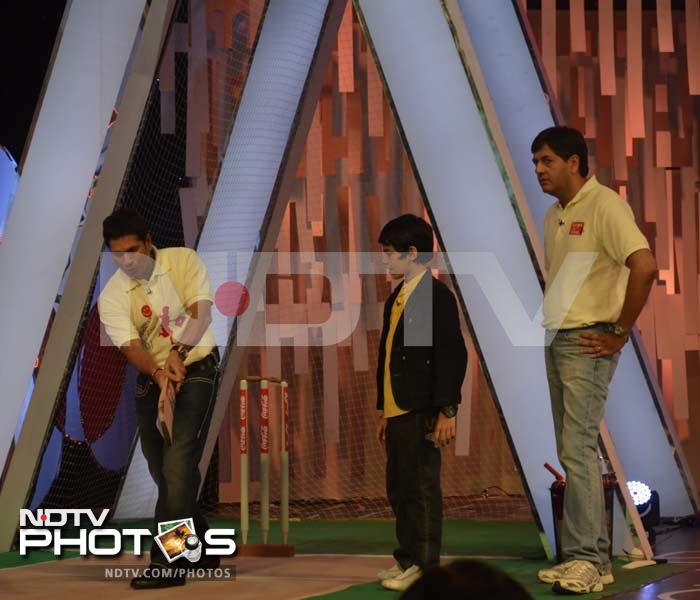 Vijaygiri's question: What keeps you going and motivated to excel? Sachin's answer: I have been saying "Boost is the secret of my energy" all these years. Jokes apart, everyone needs passion. When I saw India win the World Cup in 1983, I thought I want to be a cricketer. It's important to dream and even more important to chase those dreams.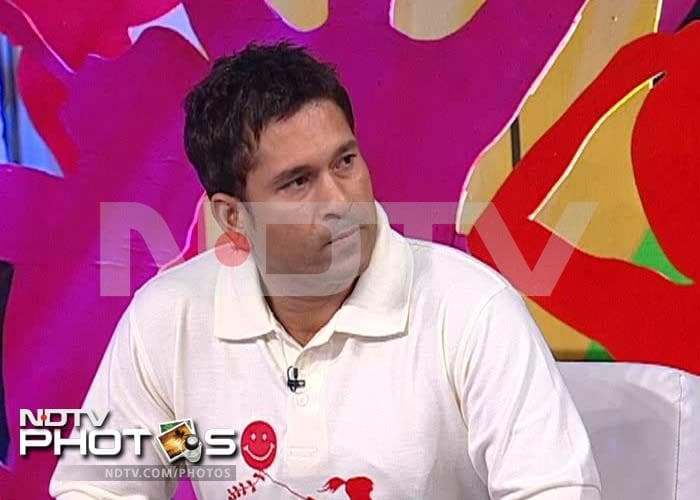 NDTV's question: How do you tackle sledging? Sachin's answer: It's all about control. I want to react when I want to react not when the bowler wants me to react, so one has to be smart enough!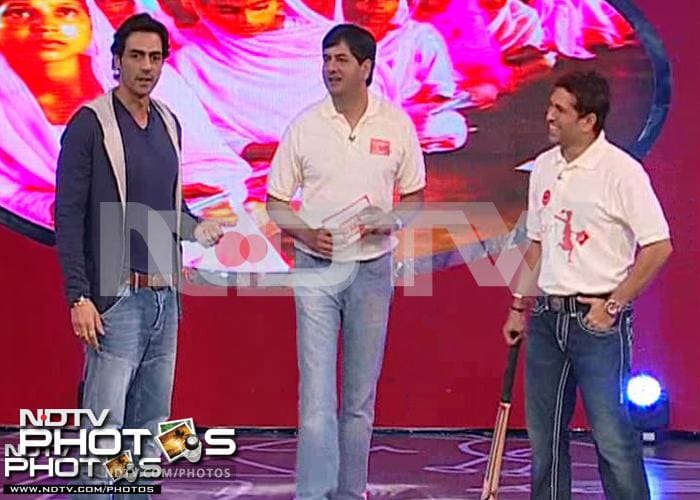 Question asked by several fans: Why do you not play T20 for India? Sachin's answer: In 2007, my body was not fit for the rigours of T20. I did not want to be a liability just because I wanted to play. It was good to send a fit team for the T20 World Cup. And once they won the title I did want to disturb the combination. Had I been 25 I would have given it a shot, but I am not 25.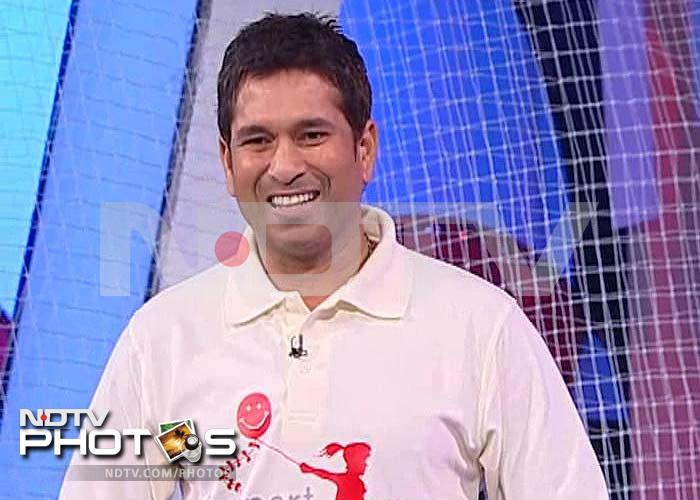 NDTV's question: Now that India has won the World Cup, what is your next dream? Sachin's answer: I think nothing else, World Cup win was the ultimate thing. But it is not only about accomplishments, it's also about the passion that keeps me going. For the very reason why I started playing cricket.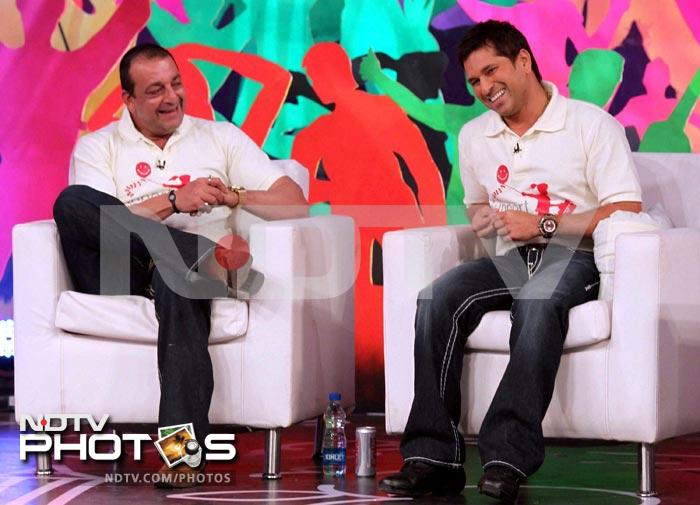 A girl from Chennai asked: How do you handle pressure at the highest level? Sachin's answer: Right from my childhood my brother and I had decided that I would not read things written about me in the newspapers. If someone wants to help you, he will either meet you personally or speak to you on the phone. Reading don't make you a good player.
A young fan from Jaipur asked: Your son Arjun has also started playing cricket. At his age, were you as good as he is? Sachin's answer: One shouldn't compare two individuals. Arjun might be my son but he has his own identity. But he can become whatever he wants to. He can become a cricketer, or a doctor like my wife, or an engineer or a hockey player, but he should have 100% commitment.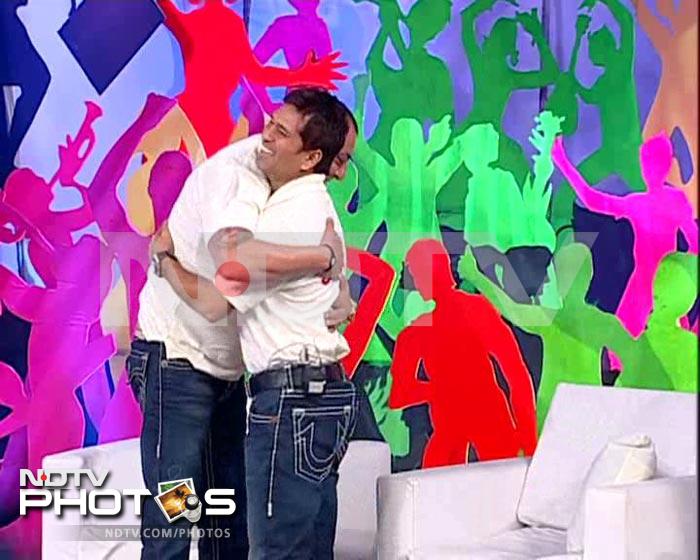 A reader asked: What is your message for the parents? Sachin's answer: It is important to study. After study one has a lot of time for cricket.
Question on his toe-injury Sachin's answer: The toe is behaving. I injured my toe in England and was advised a complete four-week rest. Doctors advised me against any impact action. So I am not doing any running these days.