Spot-fixing saga: How it all happened
Three no-balls and the aftermath; Spot-fixing tainted Pakistan cricket to an extent that it had never witnessed before. Here are the events that have taken place in the spot-fixing saga.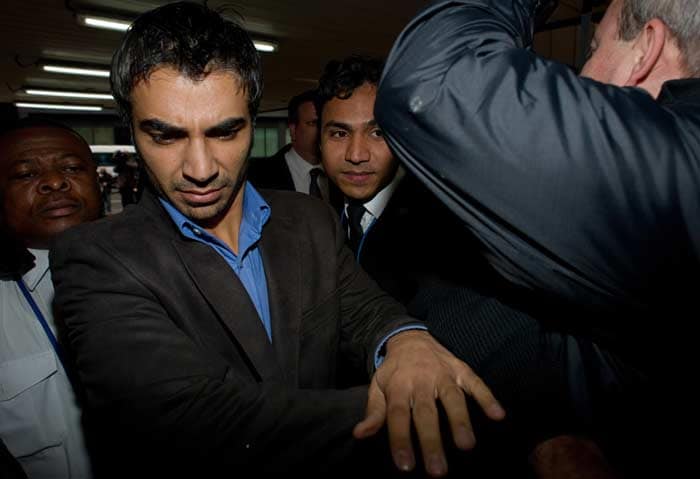 Three no-balls and the aftermath; Spot-fixing tainted Pakistan cricket to an extent that it had never witnessed before. Here are the events that have taken place in the spot-fixing saga. (AFP Photo)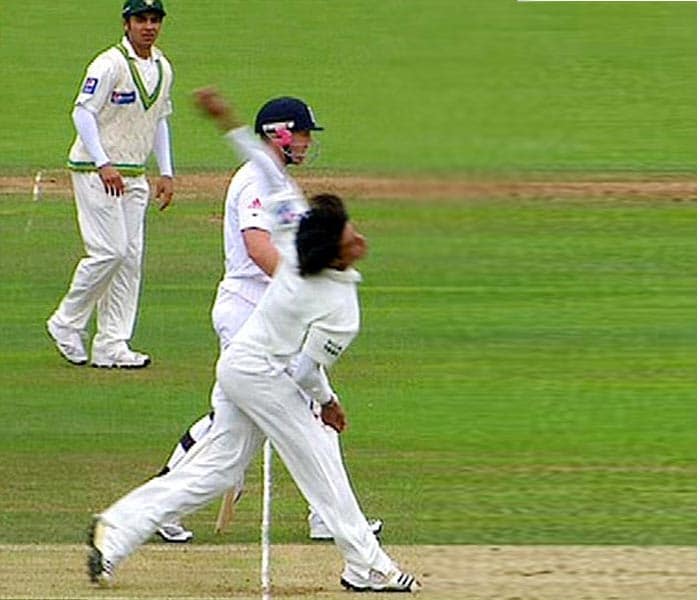 August 28, 2010: The fourth Test between Pakistan and England at Lord's comes under the police scanner for spot-fixing following a News of the World sting alleging that Mazhar Majeed, a player agent, offered money to Salman Butt, Mohammad Amir and Mohammad Asif to bowl no-balls on demand. In the video recording Majeed is clearly heard predicting that Amir would bowl the first over of the England innings, and that he would deliver a no-ball from the first ball of the third over - which as ESPNcricinfo's ball-by-ball commentary noted: "was an enormous no-ball, good half a metre over the line." He also appeared to correctly predict a no-ball from the sixth ball of the tenth over, bowled this time by Asif. Majeed is arrested on suspicion of a controversy to defraud bookmakers.
August 29, 2010: Police investigations centre around the currency notes handed by NOTW to Majeed, and whether they match with those found in the named players' hotel rooms. Majeed is revealed to be close to many players in the Pakistan team. The ICC reveals that Majeed and "several" Pakistan players had been on their anti-corruption watchlist for some time. Meanwhile, Pakistan insist that the limited-overs leg of the tour will go on.

August 30, 2010: ICC chief executive Haroon Lorgat assures thorough investigation and appropriate punishment if anyone is found guilty of wrongdoing. Scotland Yard releases Majeed on bail without charge. Ricky Ponting expresses concerns that the allegations could taint his side's come-back win against Pakistan in Sydney earlier in the year.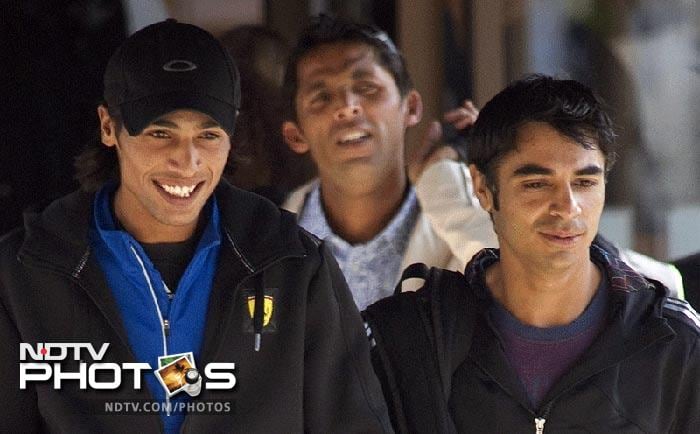 August 31, 2010: Australia's Shane Watson reports two approaches by an illegal bookmaker in 2009 in England. UK's anti-corruption chief says there may be insufficient evidence for police to press charges against Majeed.

September 2, 2010: The ICC suspends Butt, Amir and Asif after charging them with "various offences under Article 2 of the ICC Anti-Corruption Code for Players and Player Support Personnel relating to alleged irregular behavior during, and in relation to, the Lord's Test". Pakistan's High Commissioner to the UK, Wajid Shamsul Hasan, claims that the three players may have been the victims of a "set-up".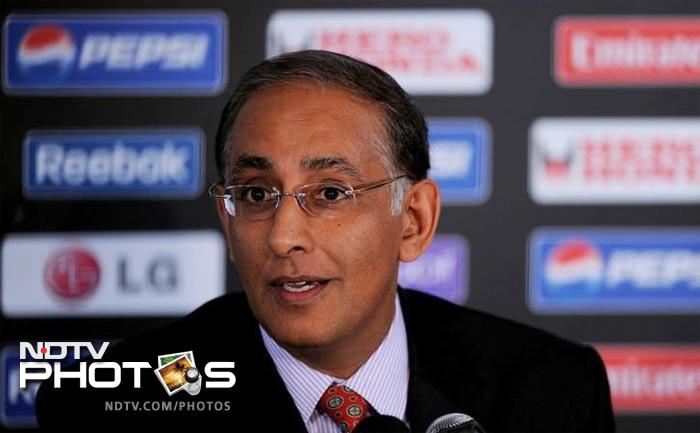 September 3, 2010: Lorgat reacts to Hasan's claims that ICC was "playing to the public gallery", saying the players had been made aware of their suspensions in advance, and that the body had sufficient evidence to charge the players. The ICC also removes Amir from its list of nominees for the 2009 awards.

September 5, 2010: Australia coach Tim Nielsen, and members of the Sri Lankan team report suspicious approaches over the past year.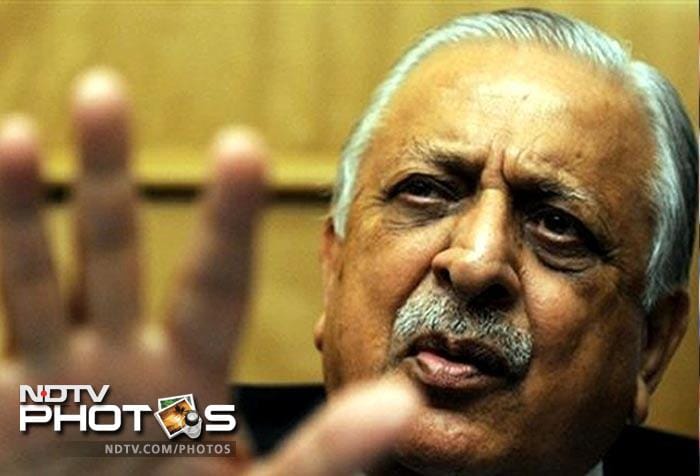 September 8, 2010: In his first statement following the suspension, Ijaz Butt says the PCB wrote to the ICC on behalf of the players, but they wanted individual replies from the players.

September 9, 2010: Ijaz Butt reveals that the ICC had sent notices to Salman Butt and Kamran Akmal seeking information, following the 2010 World Twenty20 in the Caribbean.
September 10, 2010: The PCB instructs its players that all their agents will have to be approved by the board, failing which the player would be ineligible for selection. Meanwhile, Sri Lanka Cricket reveals another 'suspicious approach' reported by the seamer Dilhara Fernando.

September 11, 2010: Butt, Amir and Asif return from England and land at Lahore airport, and leave through a back exit to avoid the crowds.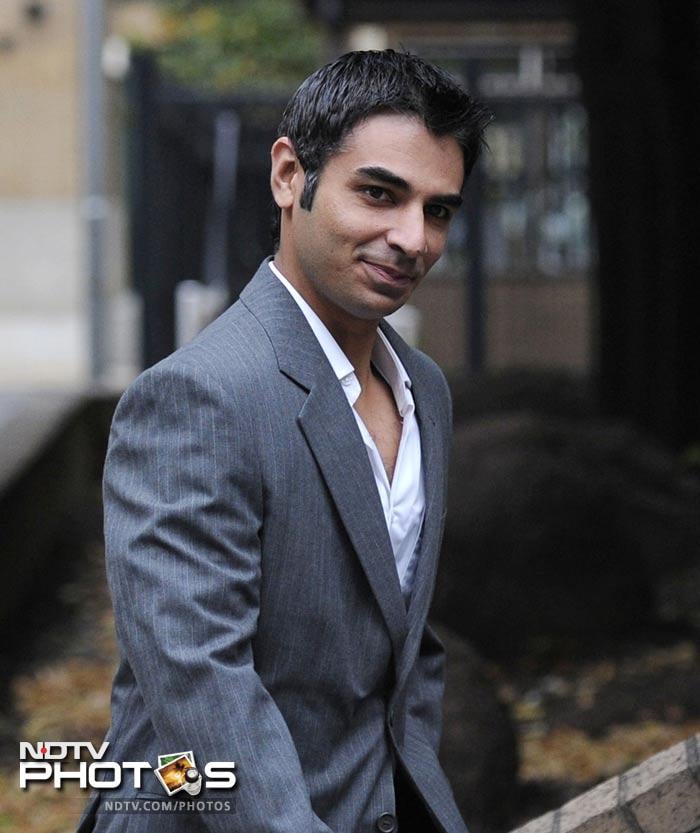 September 14, 2010: Butt, Amir and Asif file their formal replies to the ICC, through their London-based lawyer. Pakistan seamer Wahab Riaz becomes the fourth player to be questioned over the NOTW sting. The ICC begins a review of its existing anti-corruption measures.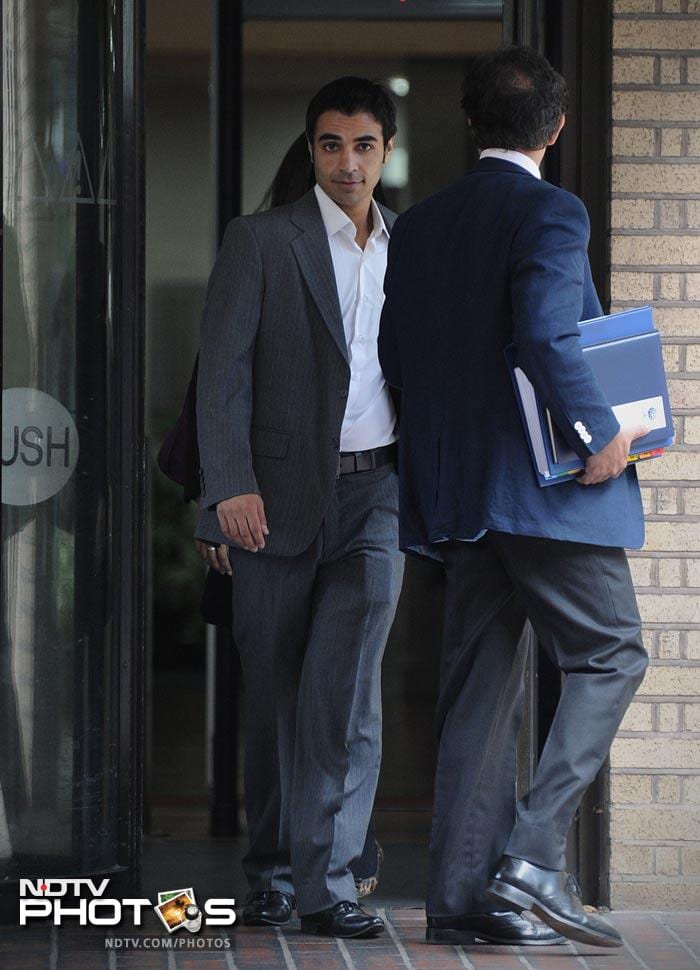 September 18, 2010: After receiving information from a newspaper before the game began, alleging that bookies were aware of certain scoring patterns that occurred during the match, the ICC investigates the Oval ODI which Pakistan won. The ECB confirms that the tour will continue despite the latest investigation.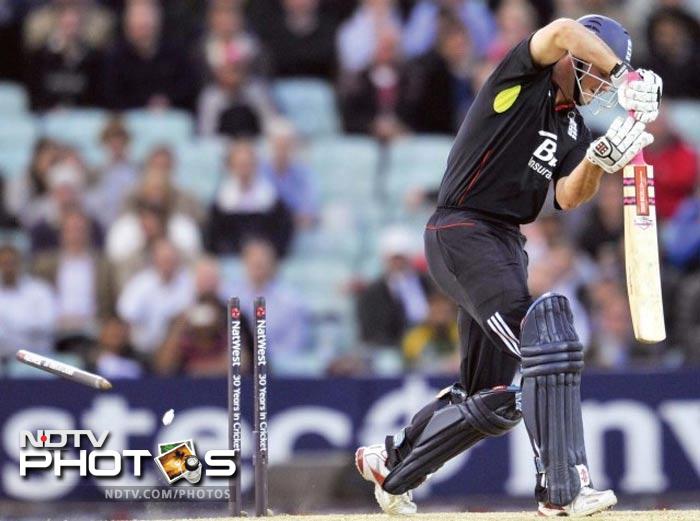 September 19, 2010: Ijaz Butt points a finger at England's cricketers for their batting collapse in the ODI under investigation, and said his board was investigating a conspiracy involving "august cricket bodies", to defraud Pakistan and Pakistan cricket.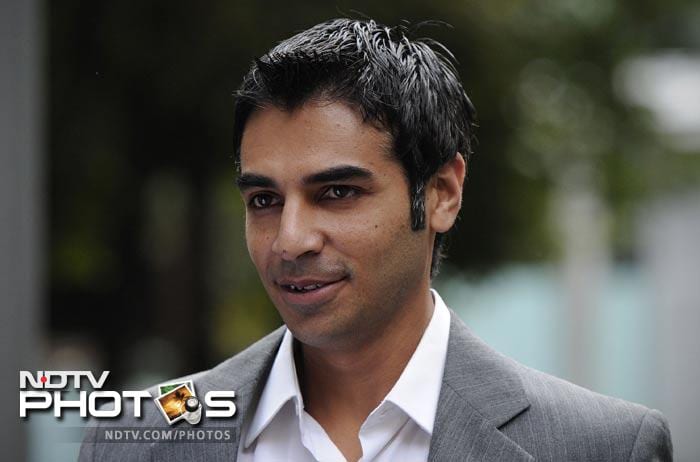 September 29, 2010: Salman Butt becomes the first of the three players to appeal against the suspension. Ijaz Butt issues an apology and withdraws his comments accusing England of fixing the Oval ODI.

October 6, 2010: The ICC fixes the hearings against the appeals to be held in end-October, in Doha, Qatar.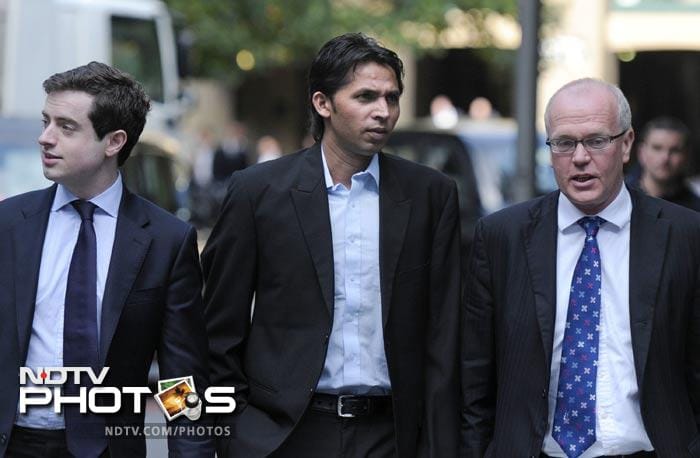 October 13, 2010: The ICC gives the PCB a hard rap on the knuckles and asks them to clean up their act, while confirming that there was no wrongdoing in the Oval ODI.

October 18, 2010: Anti-corruption measures are the emphasis in a revised code of conduct for Pakistan ahead of tour of the UAE.

October 22, 2010: Asif, who is barred from entering UAE - where Pakistan's next tour, and the appeal process are to be held - on a drug-related offence, withdraws his appeal against the provisional suspension.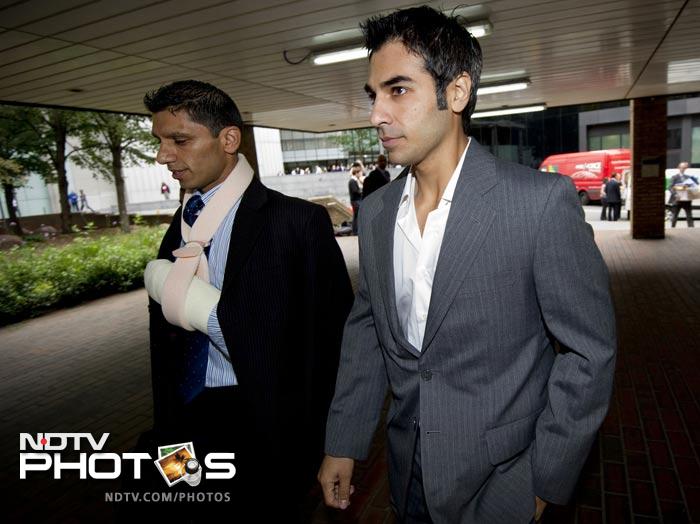 October 31, 2010: Butt and Amir remain provisionally suspended after their appeals are rejected during a two-day hearing in Dubai.

November 4, 2010: The PCB suspends the central contracts of Butt, Amir and Asif, following the rejection of the appeals of the first two by the ICC.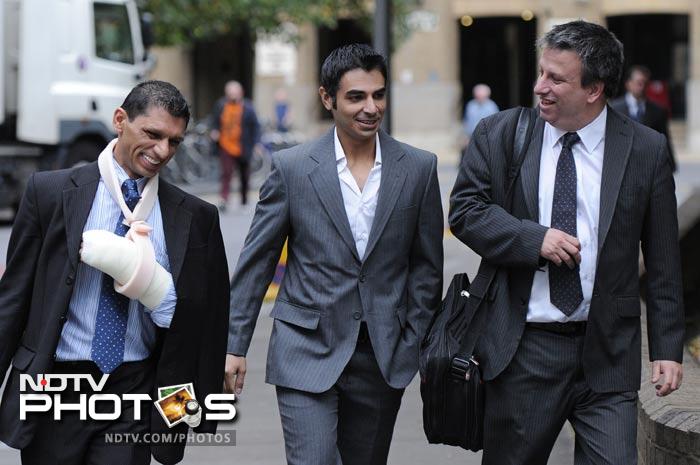 November 12, 2010: The ICC sets the hearing into the spot-fixing allegations for January 6-11 in Doha, and appoints a three-man tribunal to look into the charges.

November 14, 2010: In an unprecedented move, the PCB decides to send a list of potential World Cup probables to the ICC's Anti-corruption & Security Unit (ACSU) for clearance before selecting their final World Cup squad.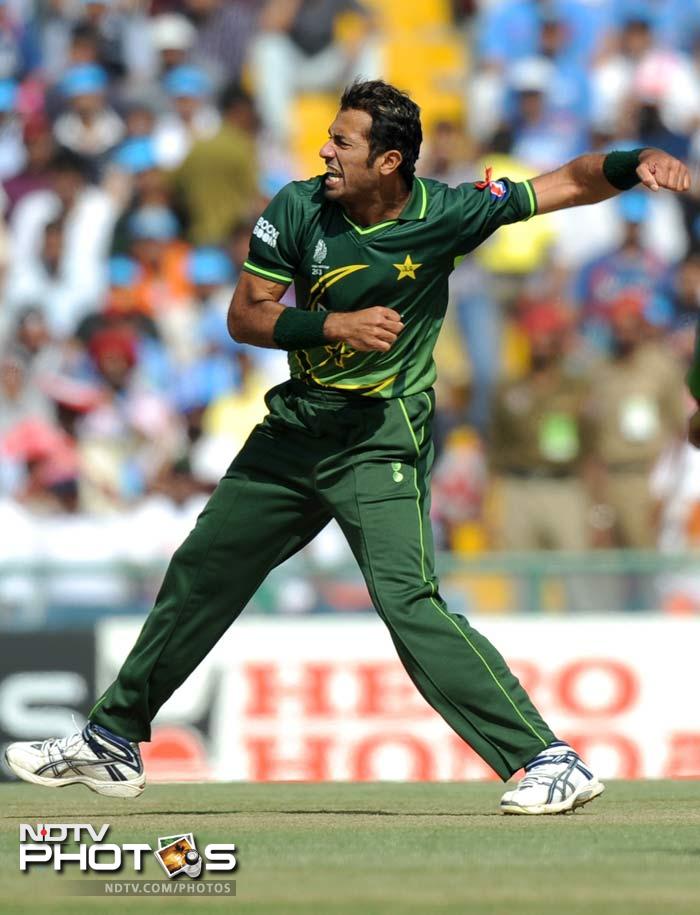 November 30, 2010: A Pakistani TV channel broadcasts previously unseen video footage of Majeed, in which he takes the names of four more Pakistani players - Umar Akmal, Kamran Akmal, Wahab Riaz and Imran Farhat - who, he claims, work with him.

December 11, 2010: Wasim Bari, former wicketkeeper and former chief operating officer of the PCB, is appointed Director of Education and Training, a post created within the PCB as part of their revised anti-corruption measures.
December 22, 2010: Michael Beloff QC, ICC's code of conduct commissioner and member of the three-man tribunal, rejects Butt's request to postpone the hearing to a date after the UK's Crown Prosecution Service has dealt with the case at its end.

January 1, 2011: The PCB announces that Afridi and Younis will participate in the Doha tribunal, either in person or through teleconference.
January 6, 2011: Doha hearing begins.

January 11, 2011: Tribunal defers delivering judgement till February 5, says players will remain suspended till then.

February 5, 2011: The ICC tribunal announces a sanction of ten years' ineligibility for Salman Butt (with five years of a suspended sentence); seven years for Mohammad Asif (with two years suspended) and five years' ineligibility for Mohammad Amir. Amir's lawyer says the seamer will file an appeal with the Court of Arbitration in Sports (CAS) against his ban.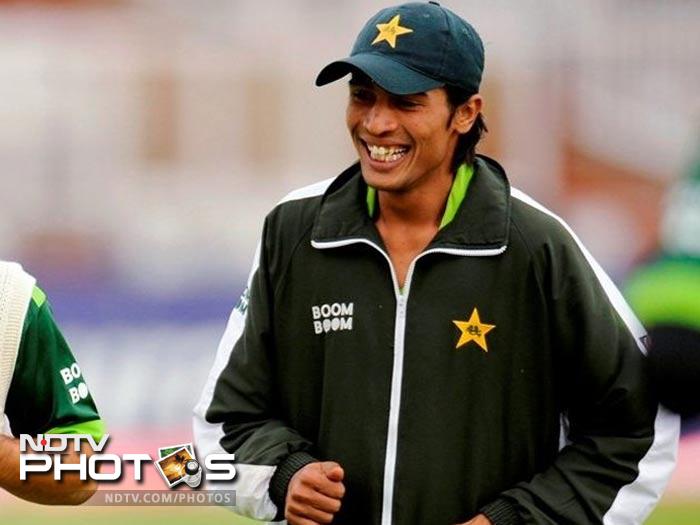 February 26, 2011: Salman Butt and Mohammad Amir file appeals against their bans from the game with the Court of Arbitration of Sport (CAS) in Lausanne, Switzerland.

March 1, 2011: Mohammad Asif, too, registers a case with the CAS, contesting the ICC ban.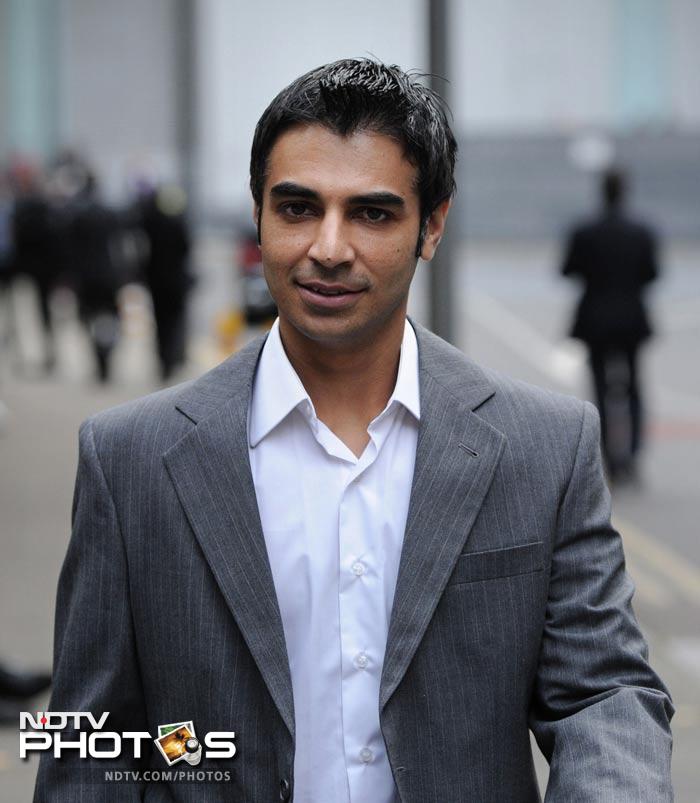 March 17, 2011: A British judge at the City of Westminister Magistrates' Court orders Butt, Asif, Amir and Mazhar Majeed will stand trial from May 20 charges of conspiracy to cheat and conspiracy to obtain and accept corrupt payments All three players are granted unconditional bail but Majeed is asked to surrender his passport.

May 20, 2011: Southwark Crown court fixes October 4, 2011 as the date of trial in to the corruption charges filed by the Crown Prosecution Service against Butt, Asif, Amir and Majeed.
October 4, 2011: Salman Butt and Mohammad Asif arrive at Southwark Crown Court in London to begin their trial more than a year after the spot-fixing allegations that engulfed the cricket world during Pakistan's troubled tour of England.

The spot-fixing trial begins after an appropriate jury was sworn in. Both players were asked if they had any objection to the jury formed and they said: 'No objections'.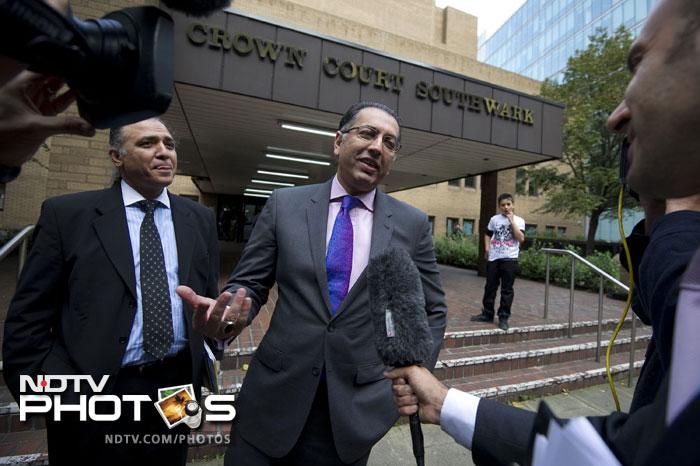 October 5, 2011: Prosecutor Aftab Jafferjee says in his opening statement to Southwark Crown Court: "This case reveals a depressing tale of rampant corruption at the heart of international cricket, with the key players being members of the Pakistan cricket team."

"It is the prosecution's case that all four men were involved -- and by the time the last Test match at Lord's took place each of them was well at it -- the two bowlers being orchestrated by their captain, and the captain's agent Majeed, to bowl three no-balls at a pre-arranged point in the game."

Pakistan Cricket Board legal advisor Tafazzul Rizvi is also present at the hearing.
October 6, 2011: Prosecutors claim former Pakistan captain Salman Butt agreed to bat a maiden over during a Test against England as part of a betting scam that may involve up to seven of the team's players.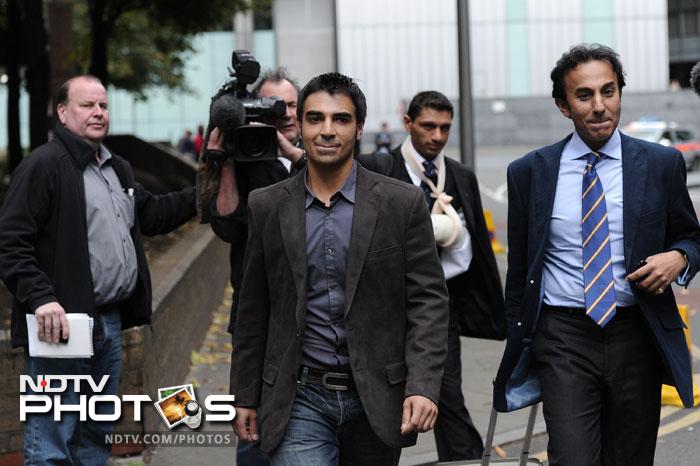 October 6, 2011: The spot-fixing case involving three Pakistan players took a new twist on October 6, 2011, the second full day of the trial at London's Southwark Crown Court, when prosecutor Aftab Jafferjee claimed a tape recording showed that in 2010, former skipper Salman Butt agreed to score no runs in an over on the final day of the fifth Test at The Oval.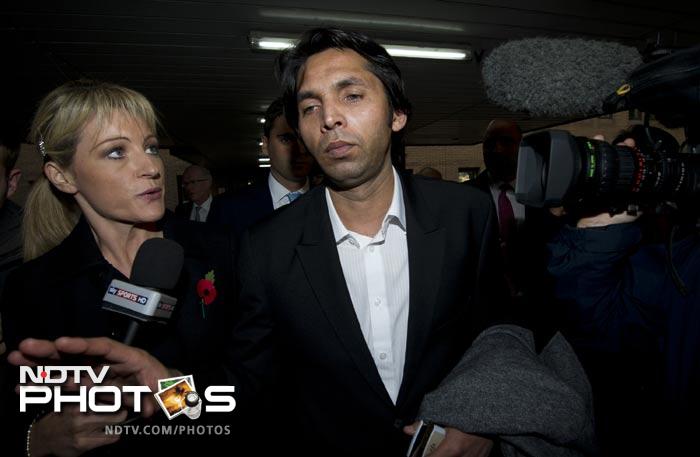 On November 1, 2011, the jury presiding over the spot-fixing allegations finally reached a unanimous decision; Salman Butt was found guilty on both charges - conspiracy to accept corrupt payments and conspiracy to cheat, while Asif is found guilty of conspiracy to cheat, with a hung jury on his second charge.

Here's a look at how the spot-fixing drama unfolded. (AFP Photo)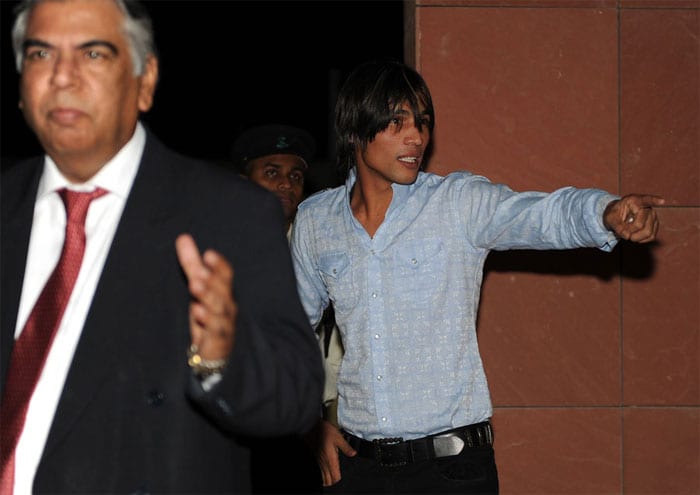 February 1, 2012: Mohammad Amir, the Pakistan fast bowler, is released from Portland Young Offenders Institution in Dorset after serving half of a six-month sentence. Reports suggest that Pakistan authorities have already stated that he will be questioned on his return to his native country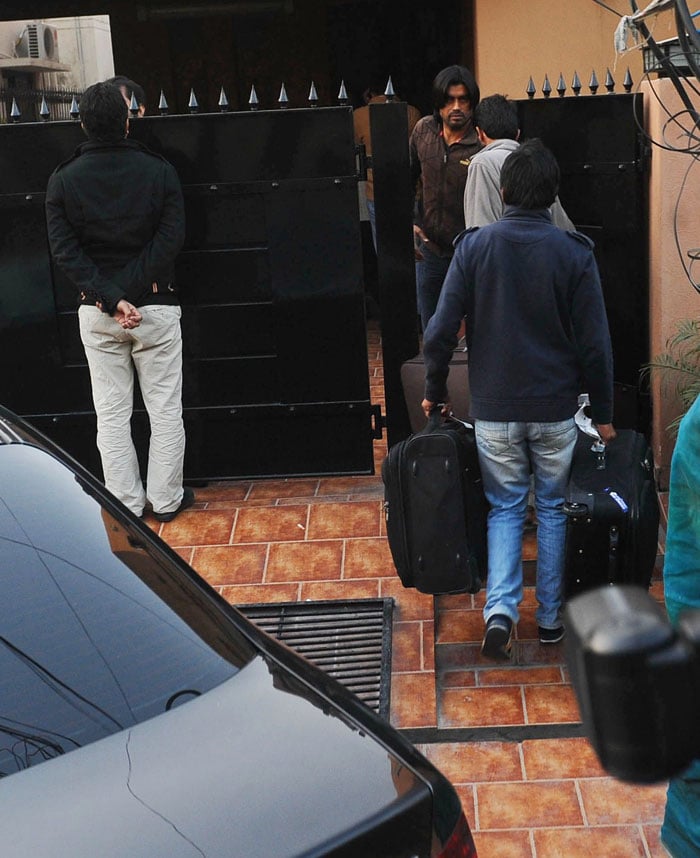 February 26, 2012: Mohammad Amir returns to his home in Pakistan after serving his jail sentence for spot-fixing in London.
March 2, 2012: It is reported that Mohammad Amir will soon marry his lawyer Sajida Malik.