SACHIN TENDULKAR, God of Cricket retired in 2013!
Legendary cricketer Sachin Tendulkar retired from international cricket in November 2013 after playing his 200th Test. Here is a look at the top farewell moments for Sachin.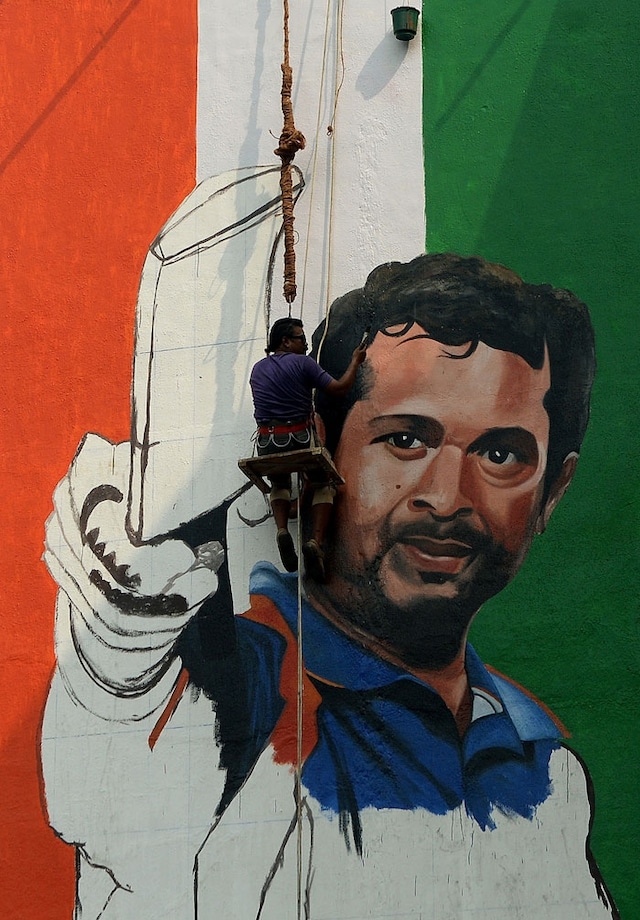 Mural of Sachin Tendulkar on the wall of a sports club building in Mumbai ahead of the master's 200th and final Test match in November 2013. (All BCCI, PTI and AFP images)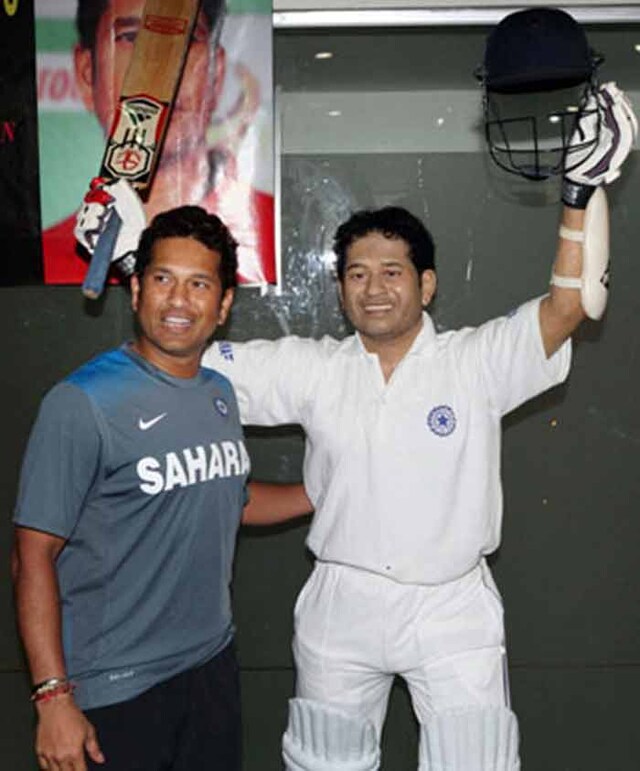 Sachin Tendulkar's entry into the Eden Gardens for his 199th Test - India's first of the two-match series against the West Indies from November 6 - was greeted with the showering of confetti and the installation of a life-size wax statue at the BC Roy Clubhouse. The statue was placed at the entrance of Eden Gardens.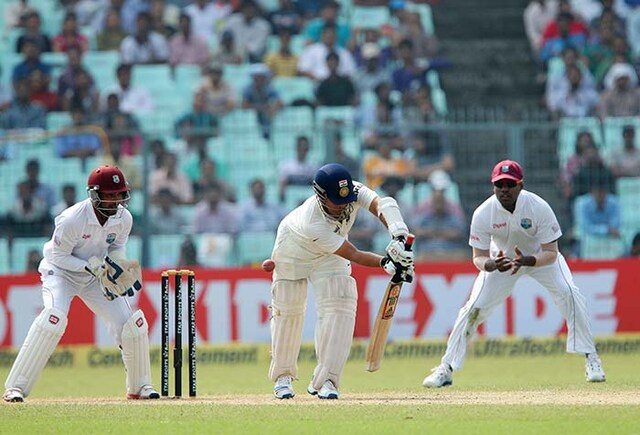 Sachin Tendulkar's short but confident innings on November 7 - Day 2 of first Test against West Indies - was halted abruptly when he was adjudged LBW off Shane Shillingford's bowling. He scored 10. Umpire Nigel Llong chose to award the spinner with a wicket although replays suggested the ball was on its way up.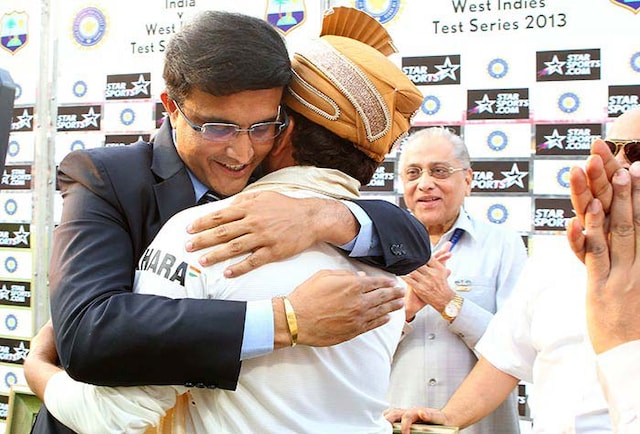 Kolkata's favourite son Sourav Ganguly hugged his long-time teammate, friend and ODI opening partner Sachin Tendulkar during his felicitation after the first Test between India and the West Indies in Kolkata on November 8. India won the match by an innings and 51 runs with two days to spare.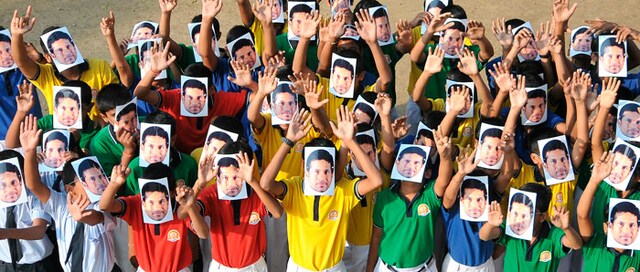 Indian fans are passionate about cricket, possessive about their heroes and 'crazy' about a legend - Sachin Ramesh Tendulkar. School students donned masks of Sachin at an event to honour him in Nagpur.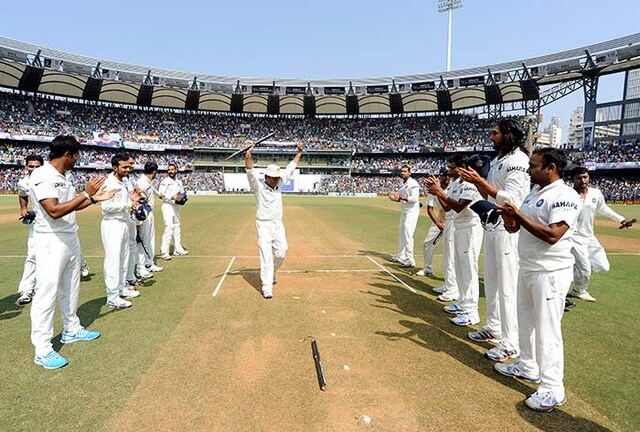 After traveling across the world and stunning people all over with his cricketing genius, Sachin Tendulkar returned to Mumbai - where it all began - for his 200th and final Test from November 14. Team India players gave the legend a guard of honour.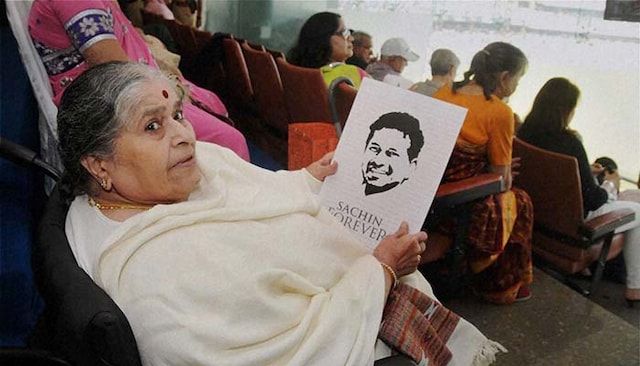 Sachin Tendulkar's mother - Rajni - who had never seen her son play, was present at the Wankhede Stadium in Mumbai for the Little Master's final match.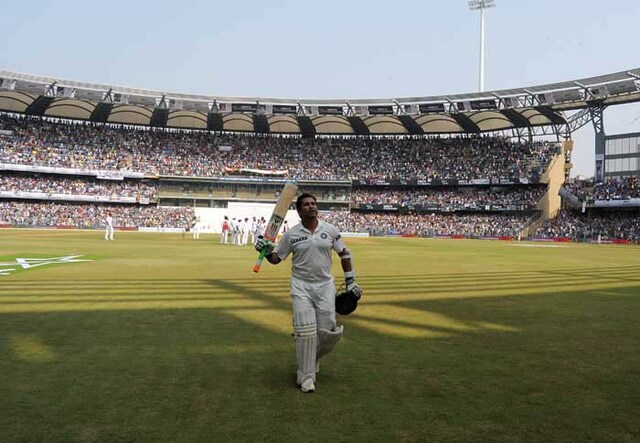 Everything came off the middle of the bat till 'God' of cricket took the liberty to break cricket's grammar book and was caught out. Excitement and anticipation transformed into sadness after Sachin Tendulkar departed after scoring a classy 74 on Day 2 of India's second and final Test of the series vs Windies on November 15.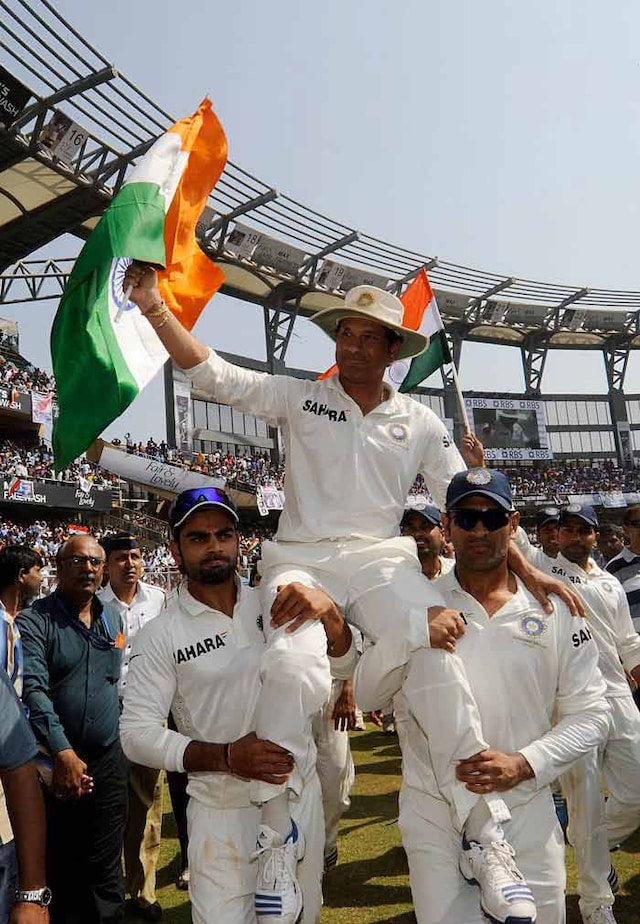 The team took turns to hoist the legend on their shoulders after the match on November 16 as Sachin Tendulkar waved to Wankhede fans. Sachin will leave a big void but he said during his farewell speech that Indian cricket is in safe hands. India won the two-match Test series by beating West Indies by an innings and 126 runs within three days in Mumbai.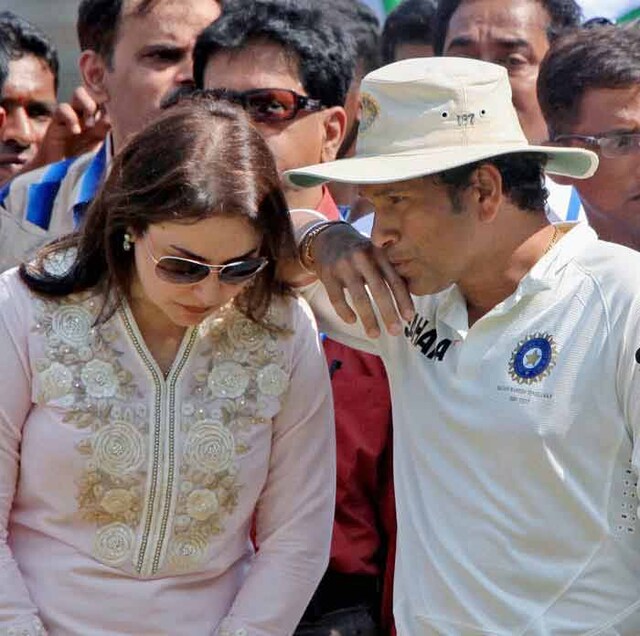 Sachin Tendulkar has had several cricket partnerships through his 24-year career which ended on November 16 in Mumbai. The one he cherishes the most in his life though is the 'partnership' with his wife. An emotional Tendulkar thanked Anjali for standing by him throughout his career.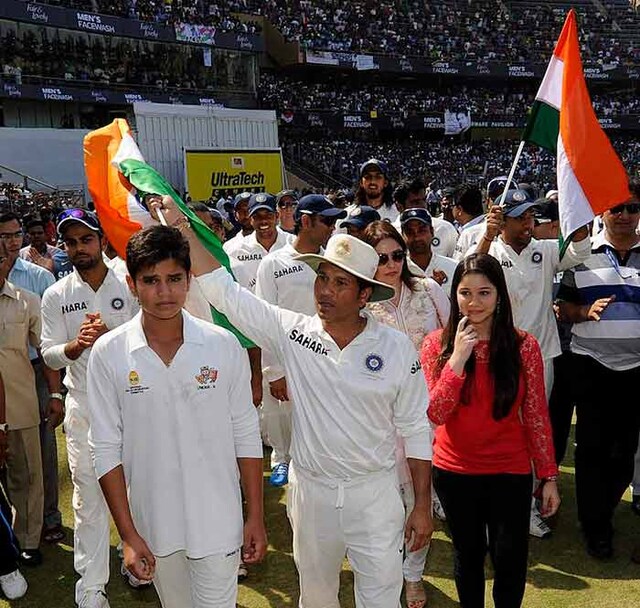 Sachin Tendulkar also thanked his children - Sara and Arjun - for understanding his busy cricketing schedule. "I wanted to spend so much time with Sara and Arjun on their birthdays, annual days, sports days. I missed out on all of these. Thanks for understanding. For 14 and 16 years, I did not spend enough time. I promise you, I will make it up," he said in his farewell speech.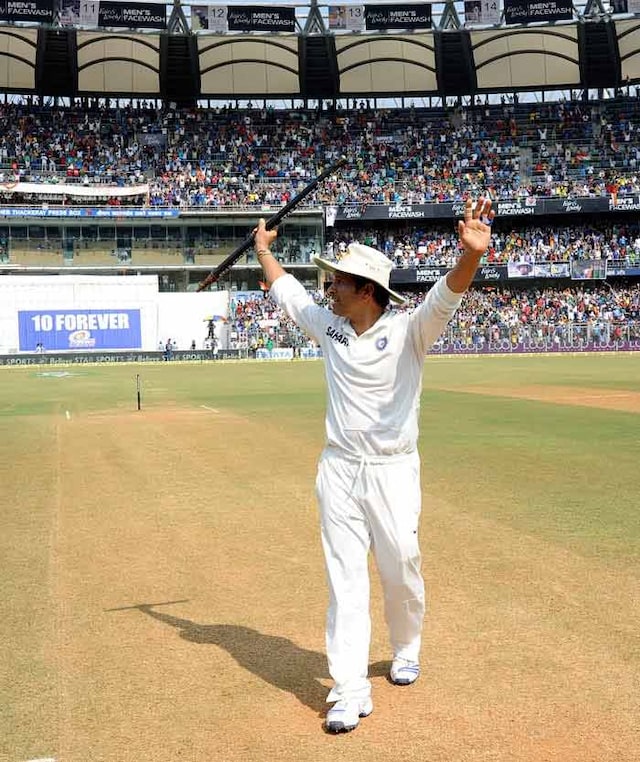 Possibly for the first time in his life as a Test cricketer, Sachin Tendulkar touched and prayed on a pitch in a unique thanksgiving gesture. Tendulkar went back to the 22-yards at Wankhede and stood on it for almost a minute as cameras looked to capture every move he made after India routed West Indies by an innings and 126 runs on Novmber 16 in Mumbai.
Will Arjun be like his father? Sachin Tendulkar said there were no shortcuts to success and one had to take the highs and lows in life to pursue excellence. "My son is passionate about cricket. But one has to understand that there will always be hiccups in life," Tendulkar said.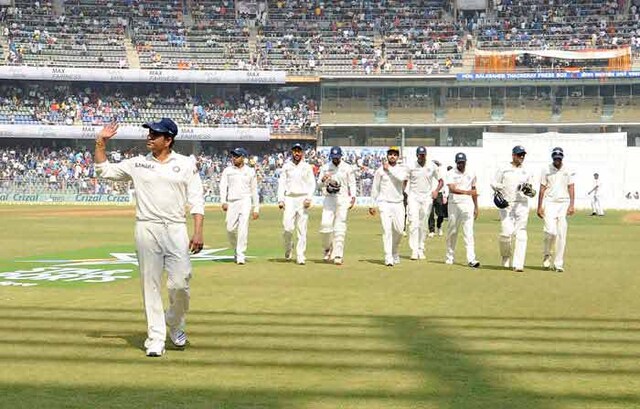 His 664 international matches, 34,357 runs and 100 centuries over 24 years - from November 15, 1989 to November 16, 2013 - not only illustrate his determination and commitment to the game but also his mental and physical toughness which are the vital ingredients to reach the highest pedestal in any sport.