Rohit Sharma, Ajinkya Rahane And Other Cricket Stars Spend Special Evening With Jawans
Rohit Sharma, Ajinkya Rahane as well as BCCI chief Anurag Thakur spent a pleasant evening at the 124 Sikh Battalion Territorial Army headquarter in New Delhi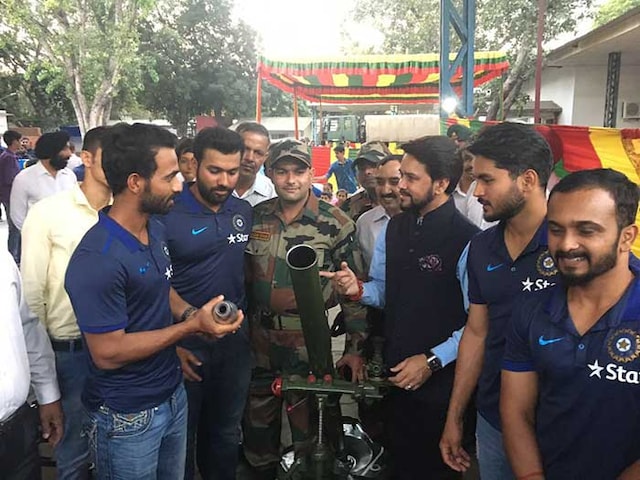 Ajinkya Rahane, Rohit Sharma and BCCI president Anurag Thakur attend a special function at 124 Sikh Battalion Territorial Army headquarter.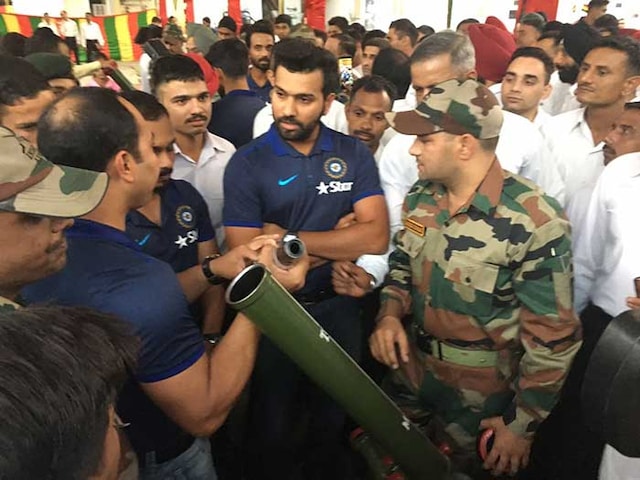 Rohit Sharma and other cricketers interacted and engaged with the officers and jawans.
Ajinkya Rahane said he felt proud to 'stand shoulder to shoulder with the protectors' of India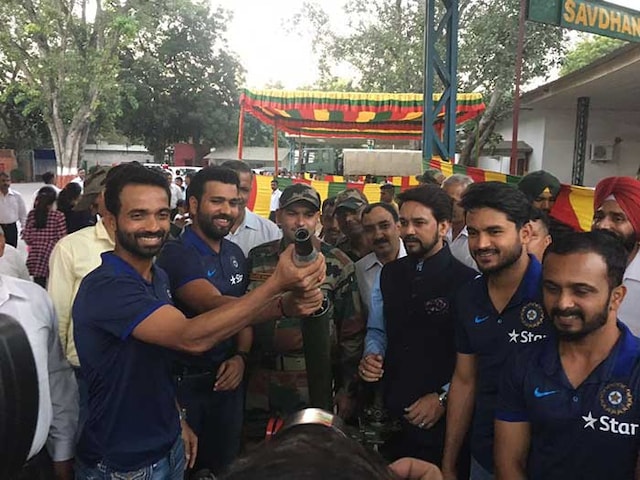 Commenting at the event, Lt. Anurag Thakur said, "It is a matter of great pride and honor to be a part of the Territorial Army. An evening spent with my Army brothers has marked the perfect beginning of the forthcoming festive season"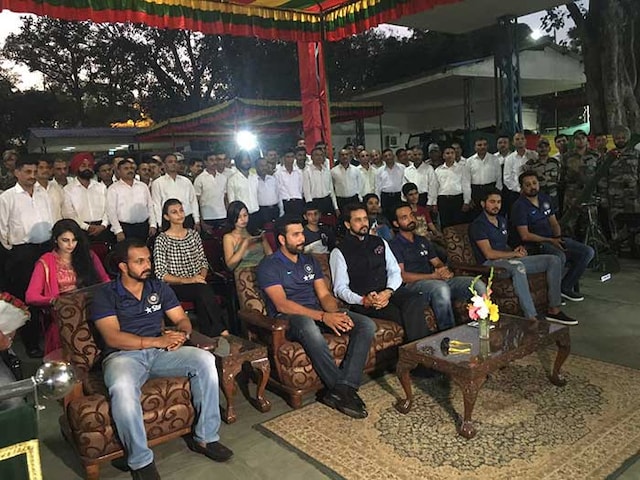 To make the evening special for the young guns, children of army officers were invited too who played a friendly bowl out session with the players and Lt. Anurag Thakur