Ricky Ponting: The cricketing journey
"I don't expect to play one-day cricket for Australia anymore."<br><br>This is what former Australia captain Ricky Ponting had to say when he was quizzed if he was retiring from one-day cricket after being axed from the ODI team. Member of three World Cup winning squads, Ponting said that though he was disappointed at being dropped, he intended to play Test cricket for Australia.<br><br>Known to be an aggressive captain, who believed in leading from the front, Ponting had had his share of success and failure in his career. We take a quick look at his 17-year long journey.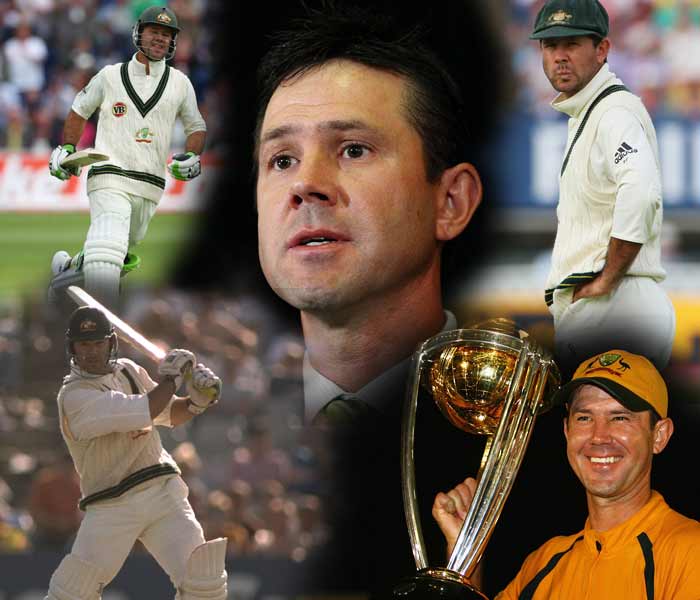 "It hasn't been to the level required for batsmen and players in the Australian team. My level of performance hasn't been good enough." This is what former Australia captain Ricky Ponting had to say when he finally decided to call it a day from Test cricket on Thursday -- nine months after the talisman had retired from ODIs. Australia's highest scorer, having the number of centuries that's only less than Sachin Tendulkar, member of three World Cup winning squads, giving Australia nearly a decade-long supremacy -- Ponting has seen it all, and done it there. A look at the man's illustrious journey before going in to his last Test at the Perth.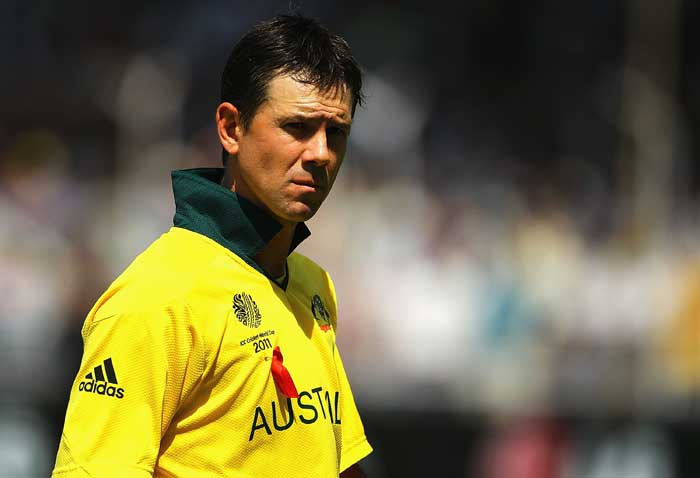 1974, December 19: Ricky Thomas Ponting born in Launceston, Tasmania
1992, November: Makes first-class debut for Tasmania aged 17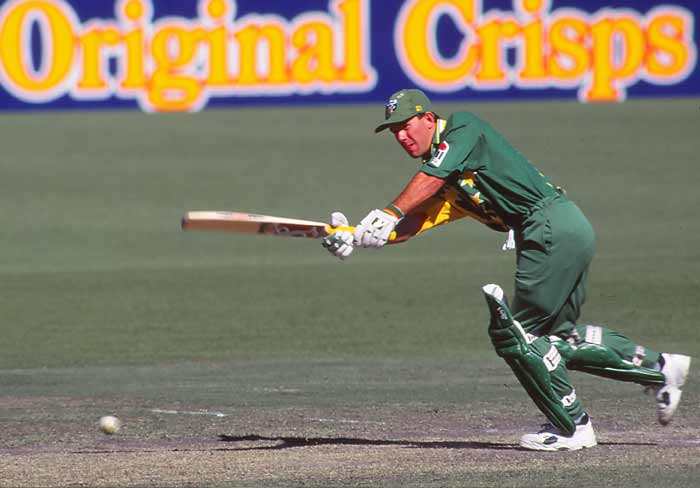 1995, February 15: Makes one-day international debut against South Africa in Wellington, scoring just one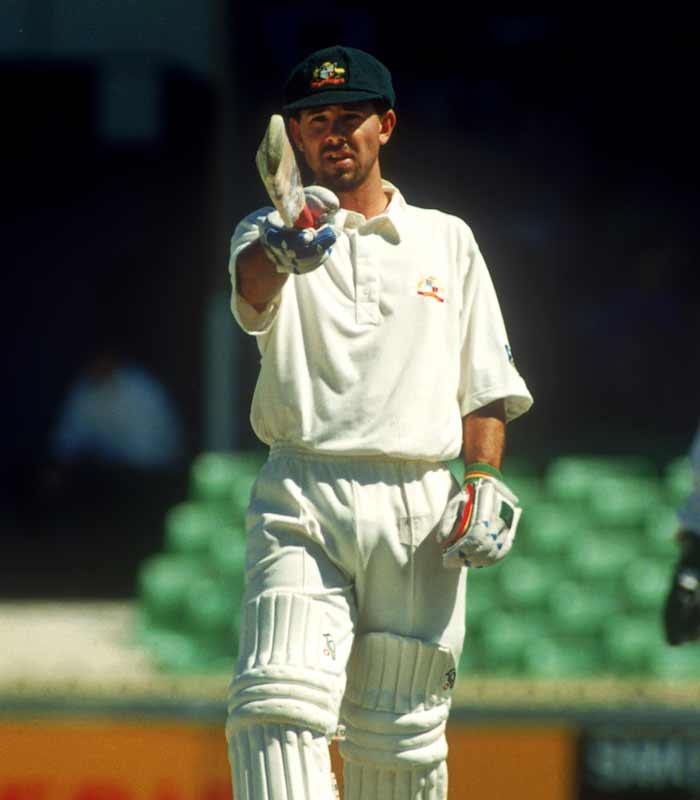 1995, December 10: Scores 96 in his Test debut against Sri Lanka in Perth
1997, July 24: Scores maiden Test century with 127 at Headingley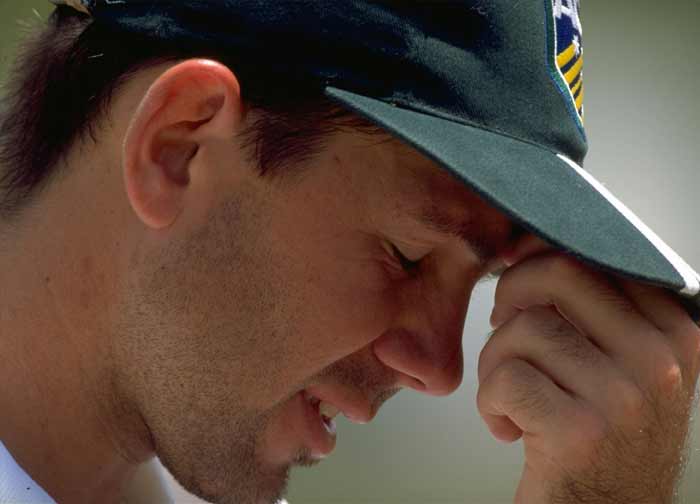 1999, January: Receives a three-match ban and suspended fine after a punch-up at a Sydney bar. Admits to a drinking problem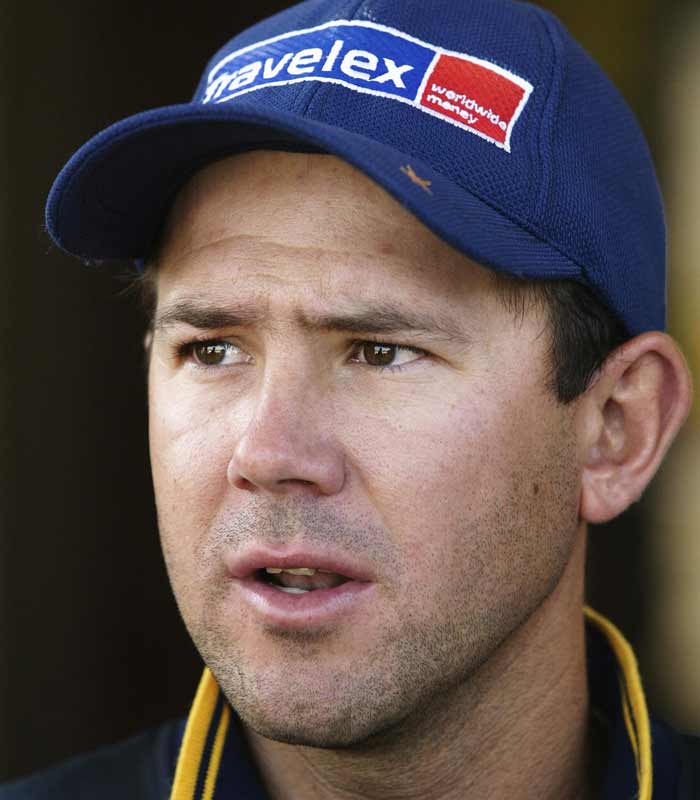 2002, February: Takes over from Steve Waugh as one-day captain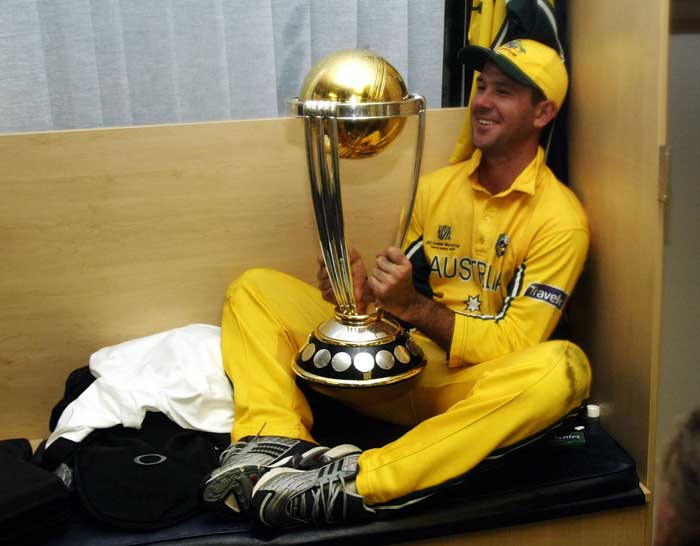 2003, March: Leads Australia to World Cup victory in South Africa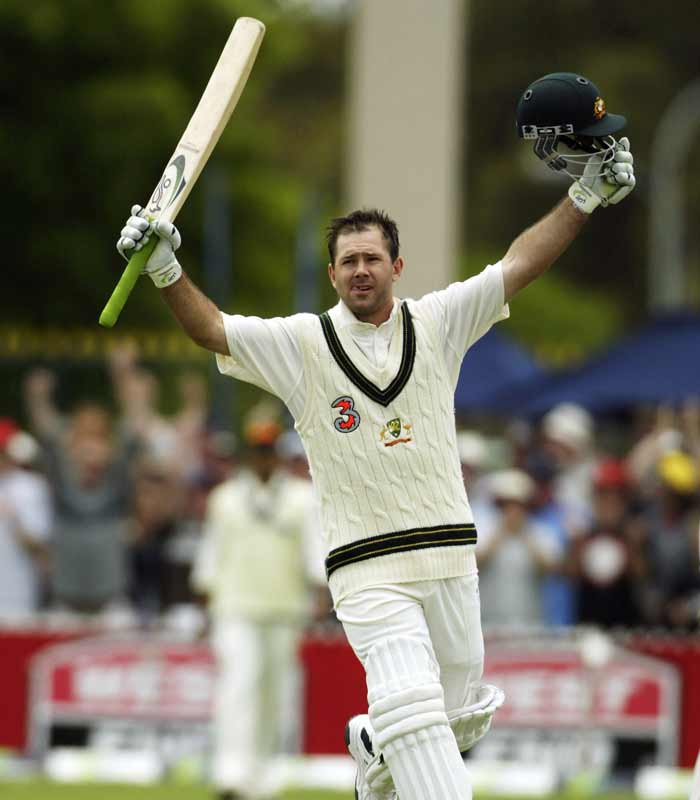 2003, December: Becomes the second player after Don Bradman to score three double-centuries in a calendar year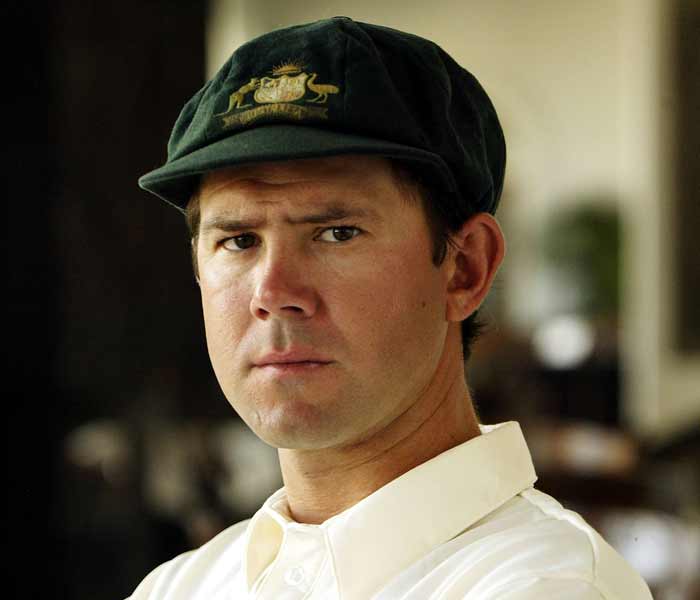 2004, March: Becomes Test captain as Waugh retires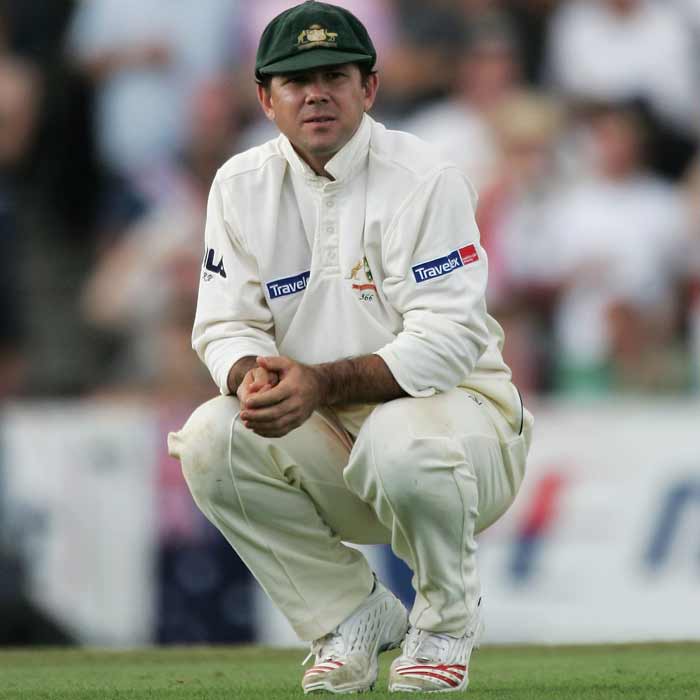 2005, September: Becomes first Australian captain to lose an Ashes series since Allan Border in 1986/1987. Criticised for his angry reaction at being run out by a substitute fielder at Trent Bridge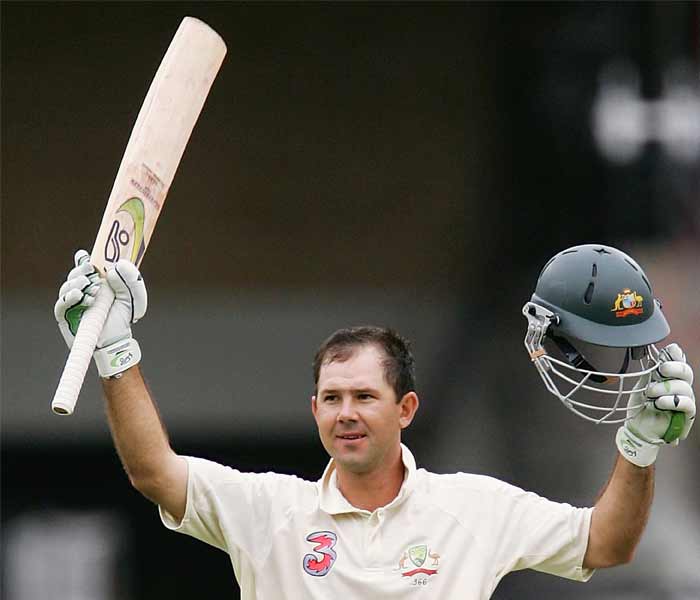 2006, January: Scores 100s in both innings in his 100th Test, against South Africa in Sydney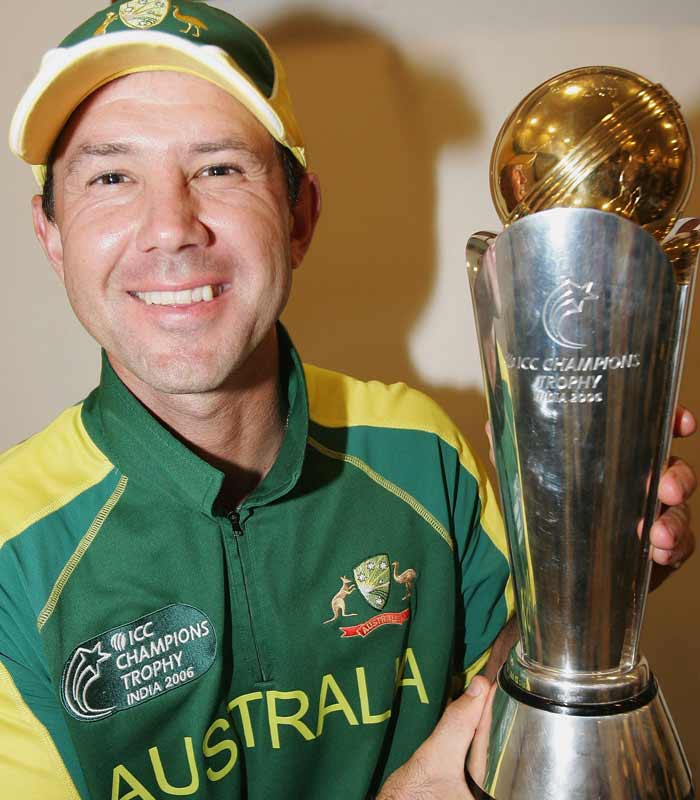 2006, November: Leads Australia to their maiden Champions Trophy title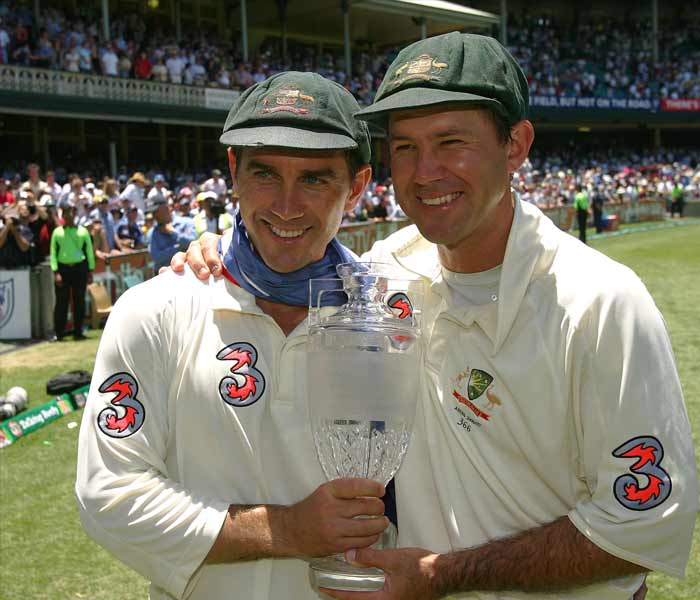 2007, January: Named man of the series as Australia regain the Ashes with 5-0 romp at home, the first clean sweep in 86 years. Scores 576 runs at 82.28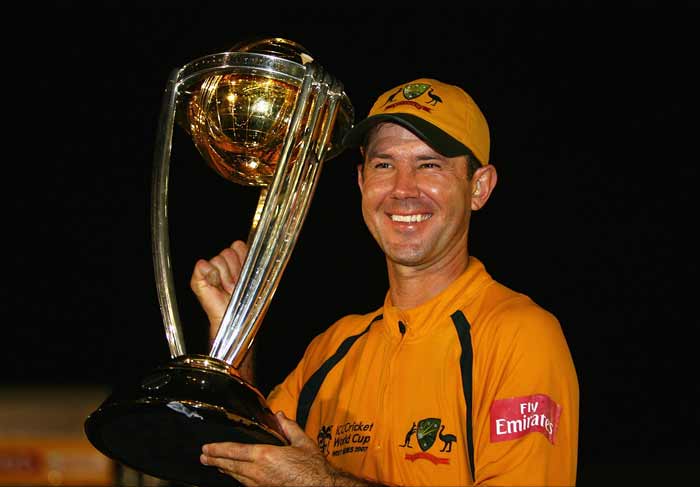 2007, April: Seals a hat-trick of World Cup titles as Australia go undefeated at the tournament in the West Indies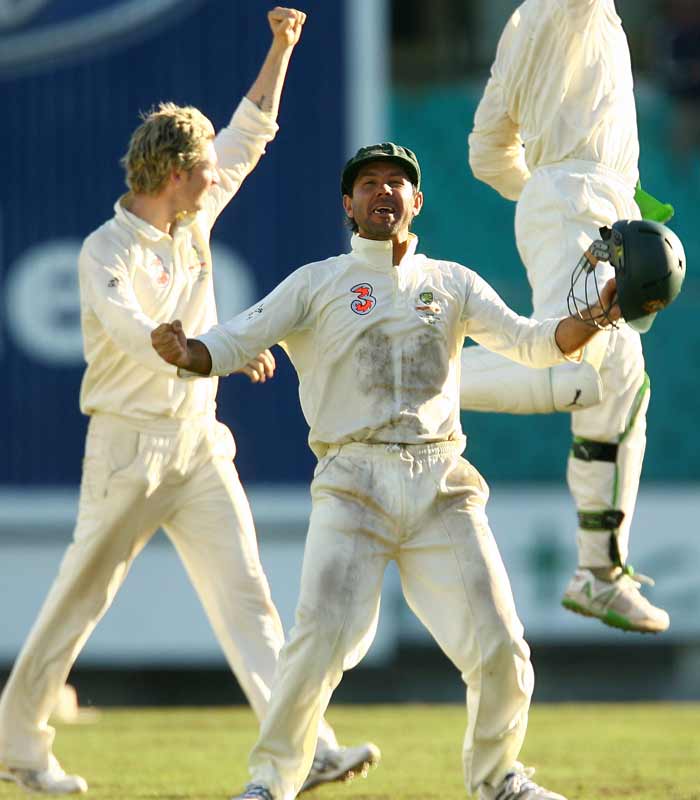 2008, January: Australia equal their record 16-Test unbeaten streak (stretching from December 2005) first achieved in 1999-2001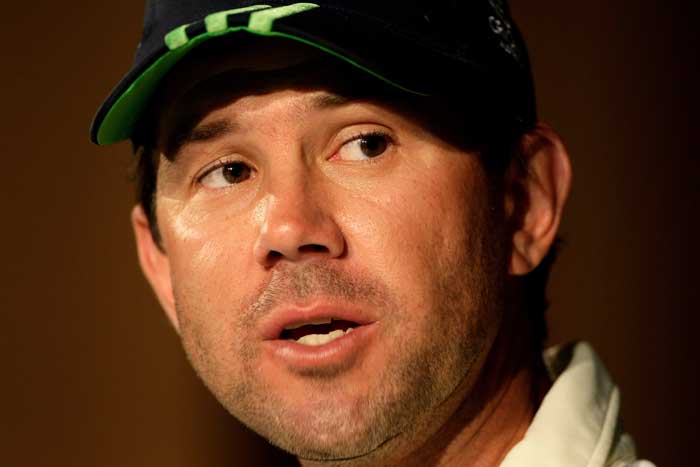 2008, January: Ponting's Australia dubbed the "Unloveables" after a controversial 2-1 Test victory over India, which was marked by a series of flare-ups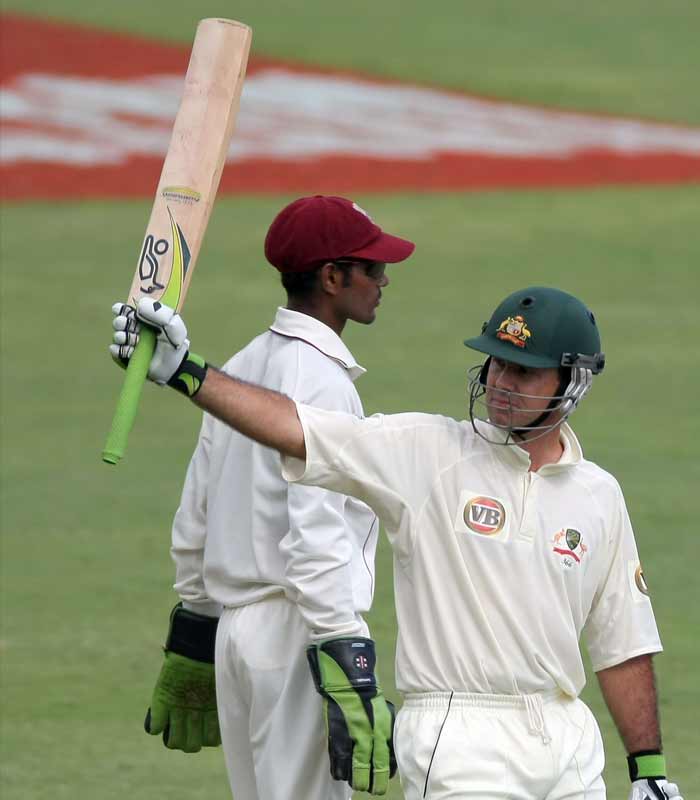 2008, May: Scores 35th Test 100, notching up more centuries than any other player besides India's Sachin Tendulkar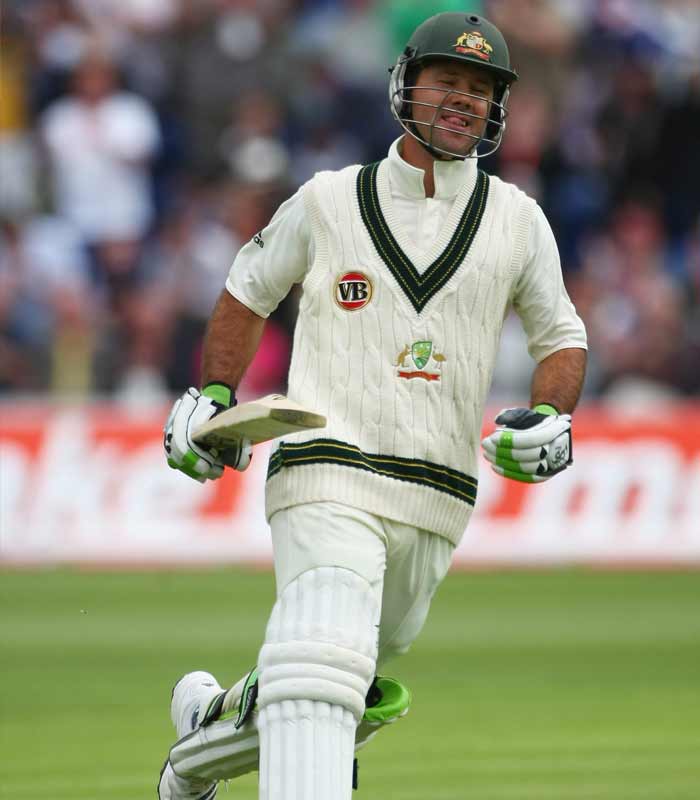 2009, July: Becomes Australia's highest Test run-scorer, passing Border's total of 11,174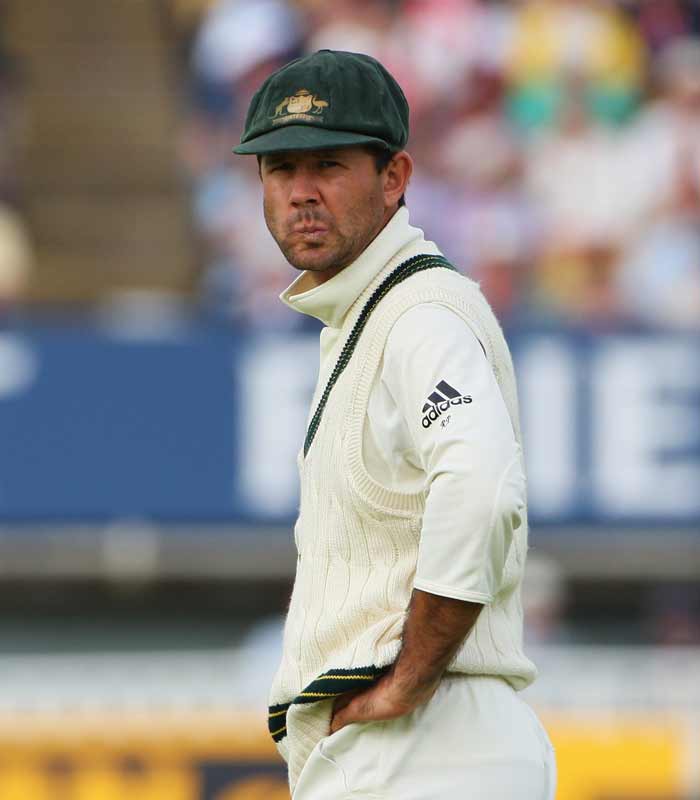 2009, August: Suffers second Ashes defeat as captain, as Australia go down 2-1 in England
2009, September: Shrugs off Ashes loss to claim second successive Champions Trophy crown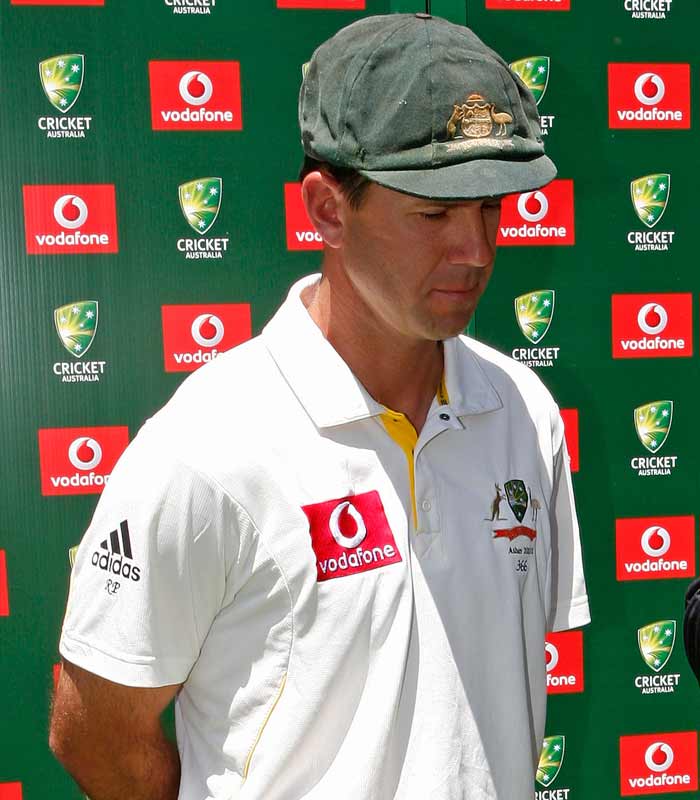 2011, January: Slumps to a third Ashes loss in four series, and Australia's first at home in 24 years, including three innings defeats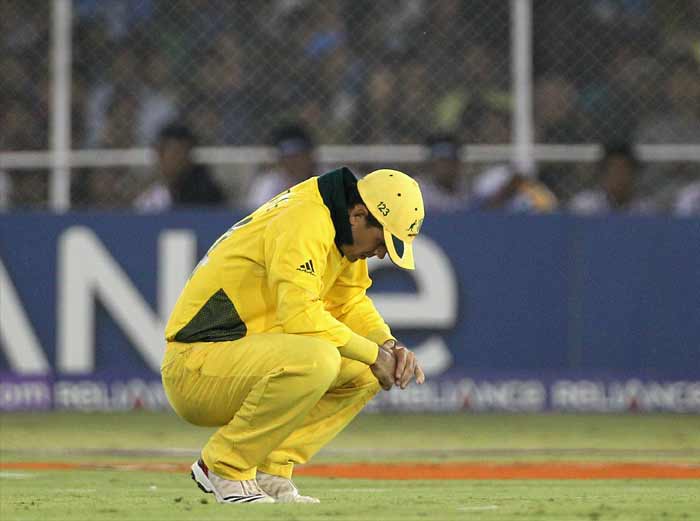 2011, March 24: Australia are knocked out by India in the World Cup quarter-finals, ending a 12-year reign as champions. Ponting earlier fined for smashing a dressing-room TV in anger at being run out by Zimbabwe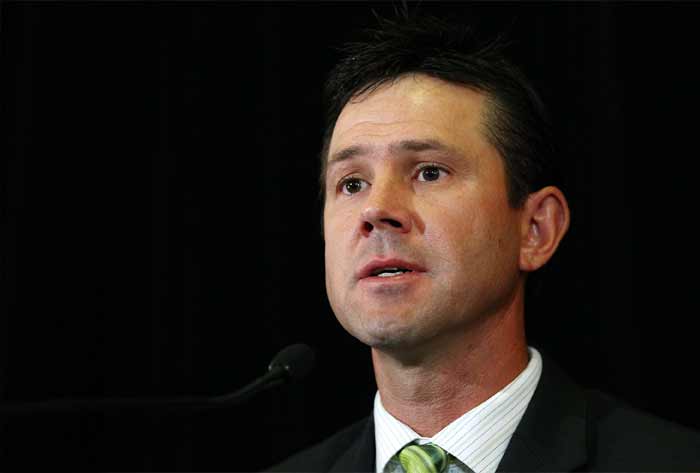 2011, March 29: Ponting quits as Test and one-day captain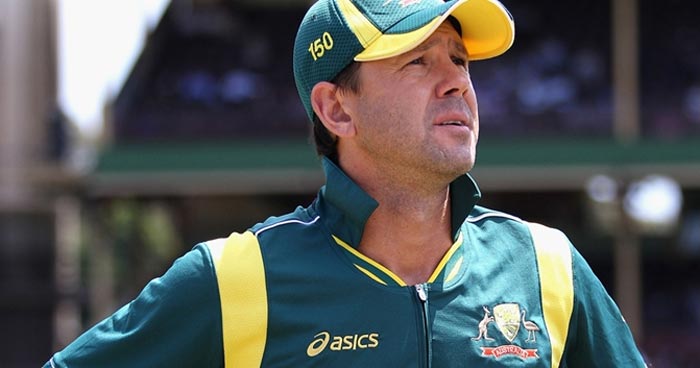 December 2011-January 2012: In the Test series against India, Ricky Ponting came good with the bat and scored 544 runs in four matches at a staggering average of 108.80 with the help of two centuries and three half-centuries. His centuries also include his 221 at Adelaide.

Ponting, who was struggling with the bat before the India series, struck form and revived his Test career.

However, in the Commonwealth Bank tri-series, he once again struggled to find his feet and managed to score just 18 runs in 5 matches. Although he led the side in two ODIs in the absence of skipper Michael Clarke, Ponting failed to justify his place with the bat.

Consequently, he was dropped from the ODI side.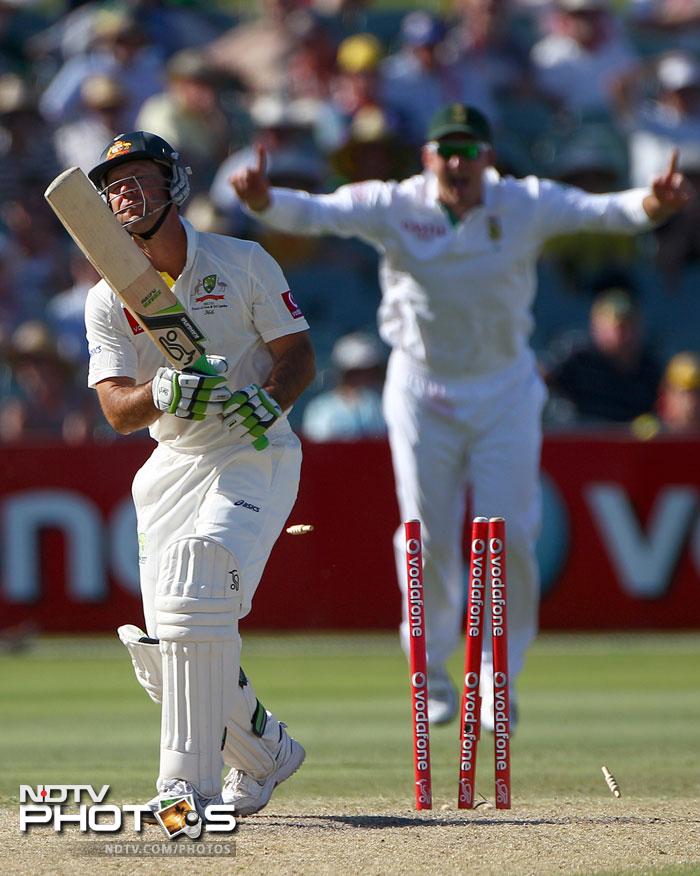 Ponting came well against India in the Border-Gavaskar Trophy, showing that he still had the hunger. But his ability to dominate proceedings had surely taken a backseat. In the Frank Worrel Trophy, Ponting averaged just 24.3 from three Tests. And the ongoing South Africa saw even Ponting's biggest fans lamenting his presence in the middle. In three innings, he scored just 20, averaging an utterly miserable 6.66.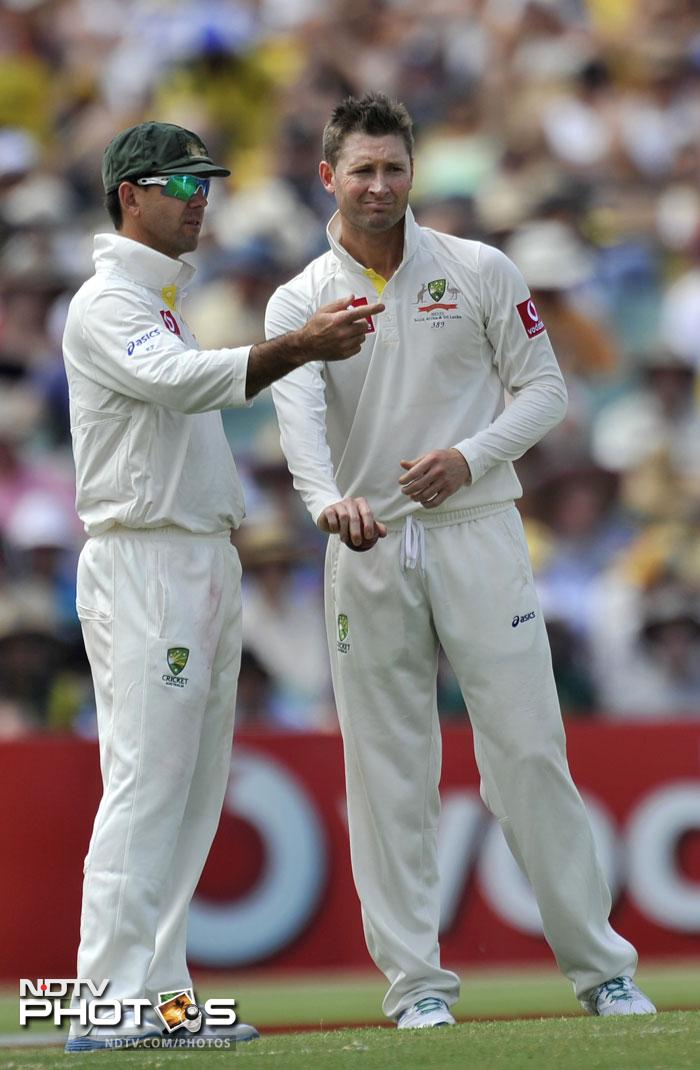 Ponting's name can only be taken among the greatest of the greats to have played the game. He will leave Michael Clarke a legacy that will be hard to match up to. As of now, Ponting can only hope to out on high in his last Test at the Perth.