Rahul Dravid felicitated for his achievements
India's Wall Rahul Dravid was felicitated by the Karnataka State Cricket Association in Bangalore on 21st March 2012. This was a tribute to his sixteen years of service a a player to Indian Cricket and also recognition of his achievements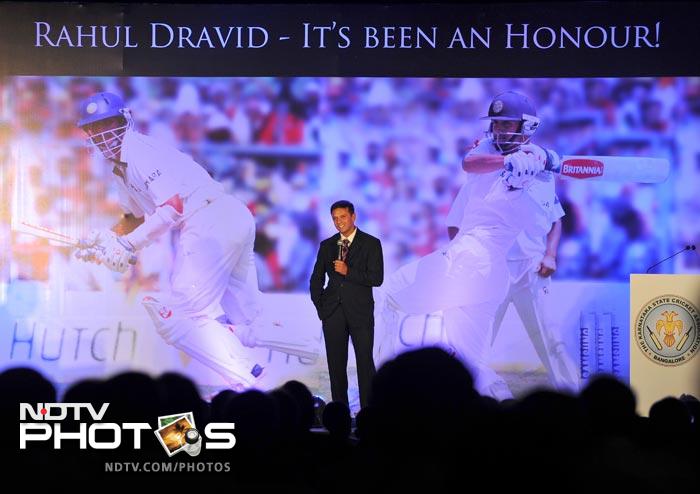 India's Wall Rahul Dravid, who announced his retirement from international cricket on March 9, was felicitated by the Karnataka State Cricket Association in Bangalore on 21st March 2012. This was a tribute to his sixteen years of service to the Indian Cricket and his achievements.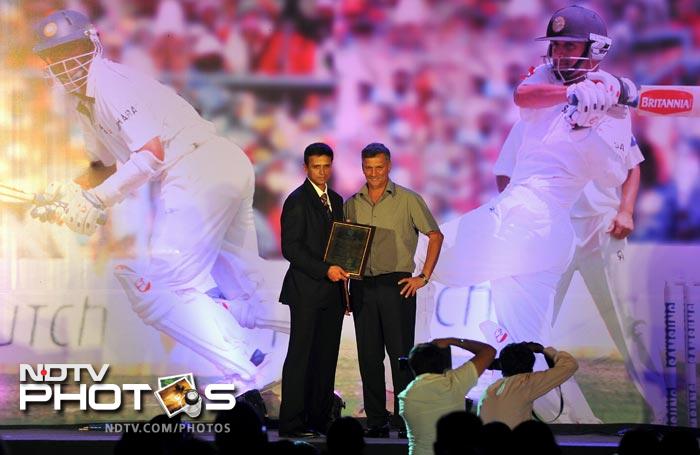 Dravid said former Australian skipper Steve Waugh was his role model as Waugh would step up in any pressure situation to steer his team out of trouble.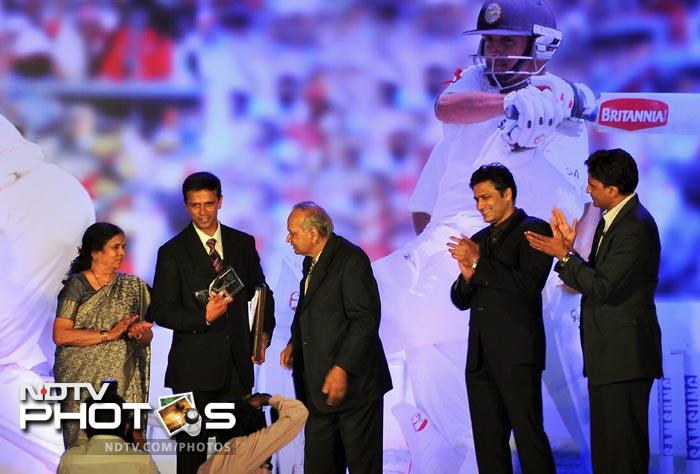 His former team-mates and close friends Javagal Srinath and Anil Kumble were present on stage.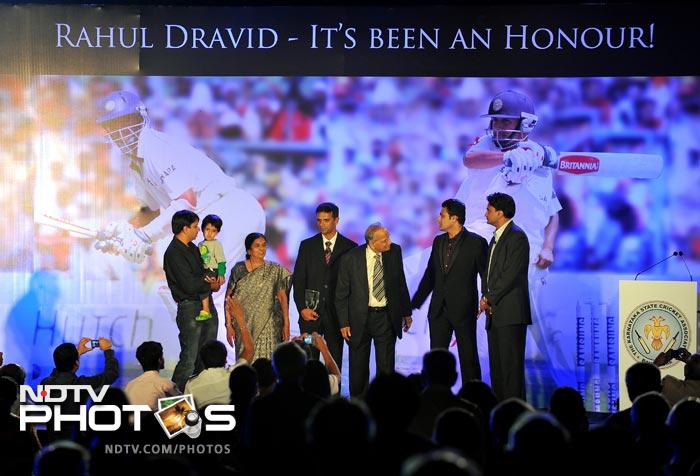 Dravid was honoured by officials of the KSCA. He received the award along with his family.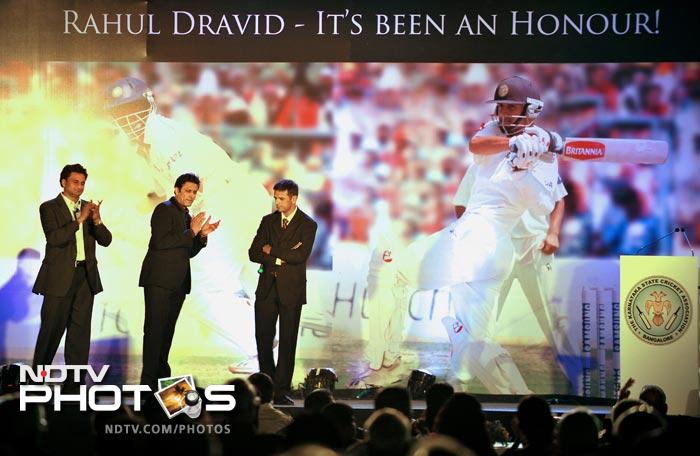 Srinath and Kumble applaud Dravid.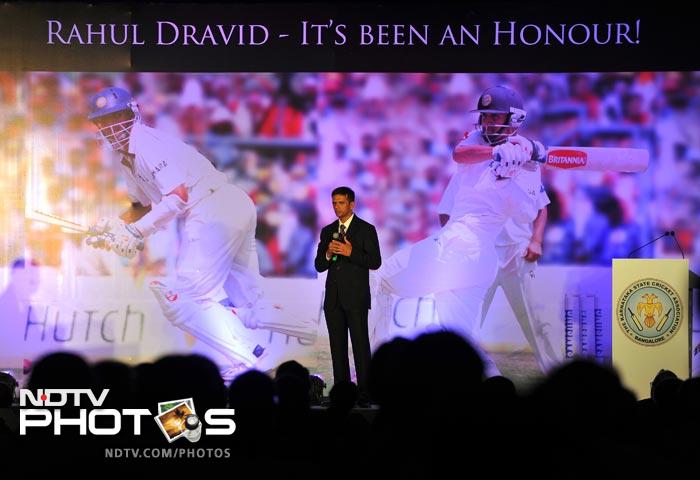 Rahul revealed how much he enjoyed batting with VVS Laxman and loved to watch Kapil Dev bowl as a youngster.
He also commented that his childhood heroes were GR Viswanath and Sunil Gavaskar. It was a very humble speech from the man who has always kept a low profile both on and off the field.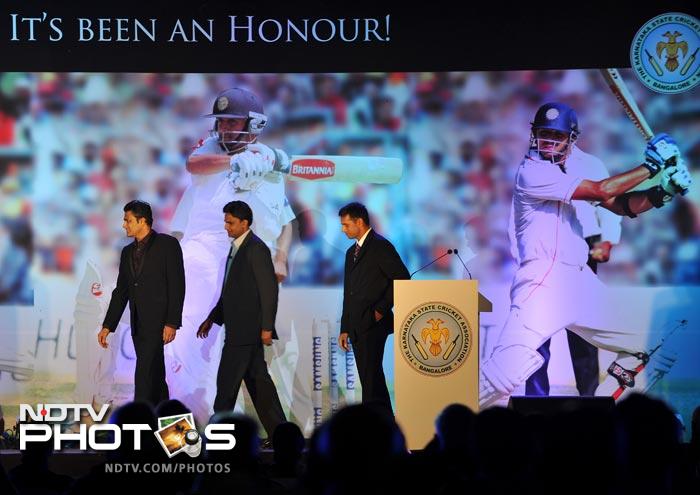 On this night a selfless cricketer was given his due credit by the state he had played for. No commendation is enough for Dravid as what he has achieved is much greater but the man humbly accepted what came to him and that is the way he has always played his cricket, putting others before himself.