PM Modi in Australia: Cricket Connects Two Nations at MCG
Melbourne Cricket Ground has hosted several high-profile events. Its date with diplomacy though may just be its most special.

Australian Prime Minister Tony Abbott met his Indian counterpart Narendra Modi here with legendary cricketers from both nations adding to the magical flavour here.

Take a look. (All images courtesy AP)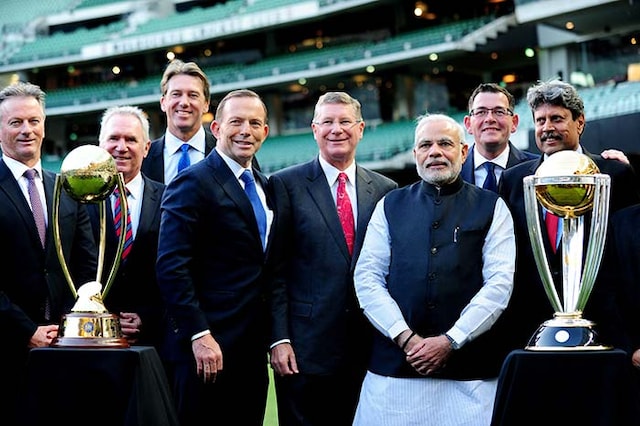 Melbourne Cricket Ground has hosted several high-profile events. Its date with diplomacy though may just be its most special.

Australian Prime Minister Tony Abbott met his Indian counterpart Narendra Modi here with legendary cricketers from both nations adding to the magical flavour here.

Take a look. (All images courtesy AP)
Sunil Gavaskar (second from left) said it was more of a sporting event than a political meet.

VVS Laxman (left) said he was honoured to not just be in the presence of Indian and Australian cricket legends but also by being with 'two wonderful PMs.'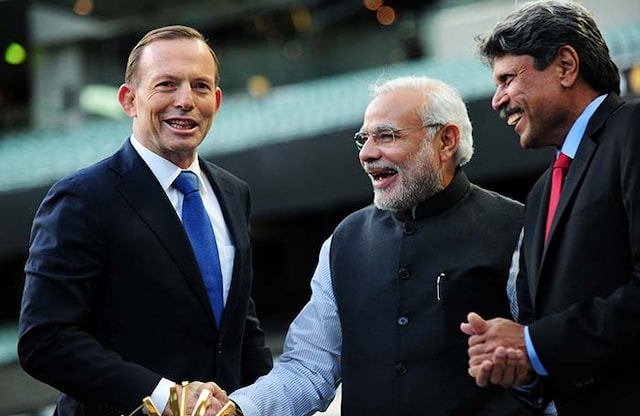 Kapil Dev (right) is seen with PM Modi and Abbott. "It is rare for cricketers to be part of diplomatic tours, I am honoured: Kapil Dev he told NDTV afterwards.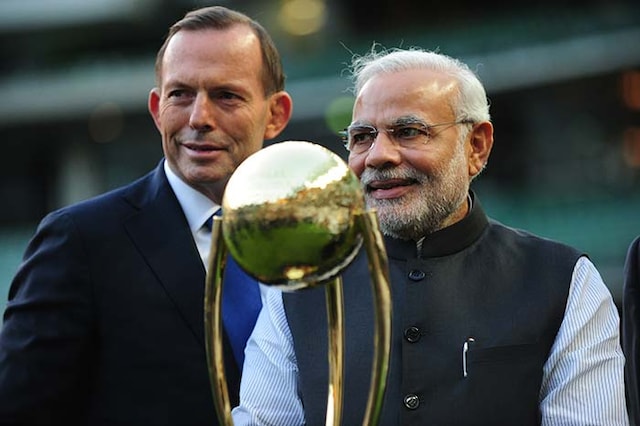 In a press conference earlier in the day (November 18), Australian Prime Minister Tony Abbott set the ball rolling and fired the first shot, saying people in his country come to associate India with cricket.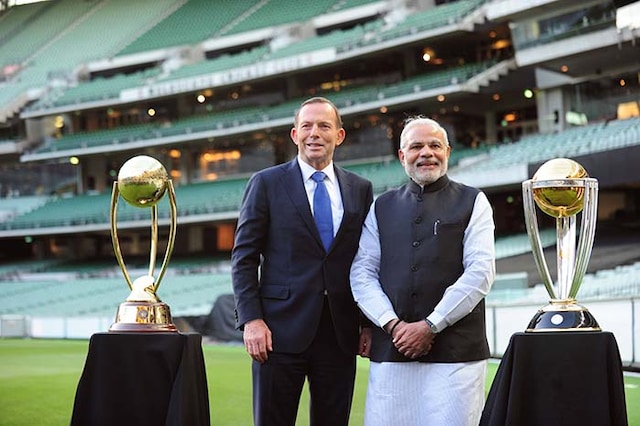 "We are impressed by Australian speed as you are charmed by the Indian spin until of course Shane Warne came along!" Prime Minister Modi had replied while addressing the Australian parliament.

PM Modi also wished Australia luck in hosting the World Cup next year.