MS Dhoni Retires From Tests: A Look Back at His Life's Highlights
Indian skipper MS Dhoni has been awarded an honorary doctorate by the De Montfort University in Leicester for his exemplary leadership skills.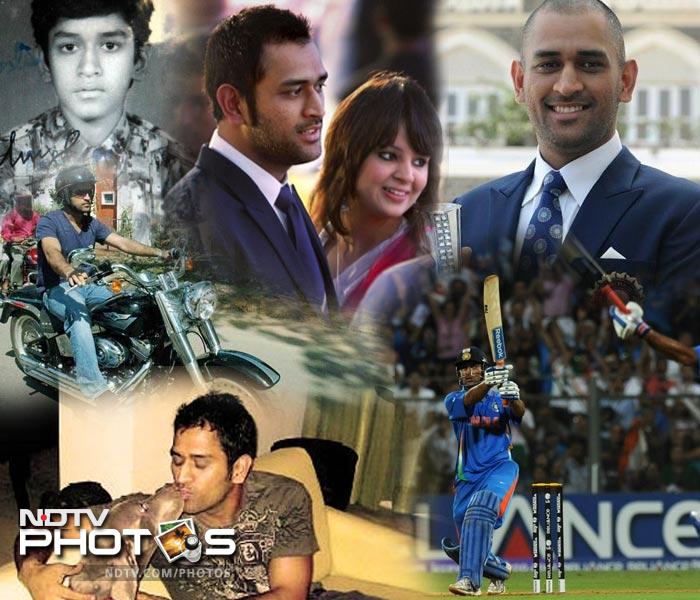 On a day MS Dhoni announced his retirement from Test cricket (December 30, 2014), NDTV takes a look at some of his most iconic pictures from the past. (Agency images)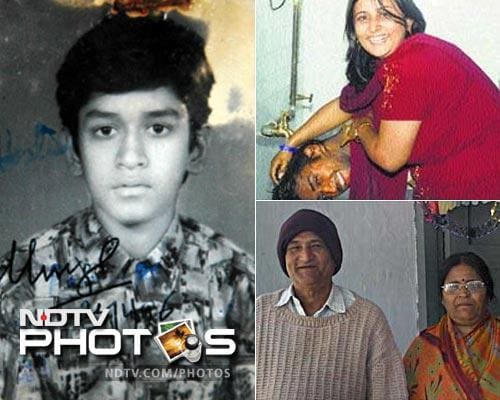 Born to Pan Singh and Devki Devi on July 7th, 1981, Mahendra Singh has a sister (Jayanti Gupta) and a brother (Narendra) and his family originally hails from Almora.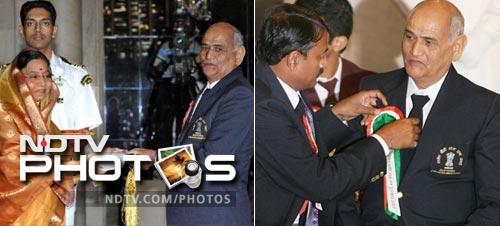 Pan Singh belongs to village Lvali is in the Lamgarha block and moved to Ranchi to work for MECON and this is where MS was born and brought up. (This image is of Mahendra's father receiving the Khel Ratna on his behalf).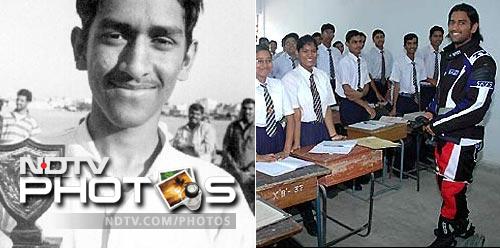 MS did his schooling from the DAV Jawahar Vidya Mandir and in several reports, his teachers have described him as being determined, disciplined and patient as a student.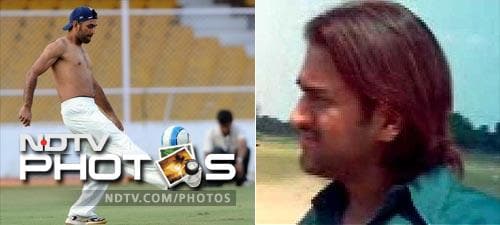 Before he held a cricket bat and donned the keepers' gloves, Dhoni was a soccer goal-keeper and is believed to have regularly consumed close to four liters of milk although Dhoni himself called the number an exaggeration. His first cricket club was perhaps aptly known as the Commando Cricket Club and a strong performance here got him a pass into the Vinoo Mankad U-16 tournament.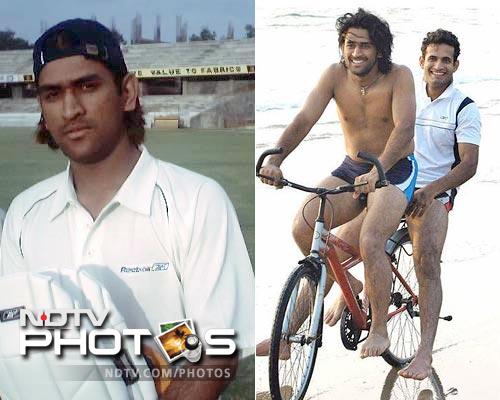 Dhoni made it to the Bihar Ranjhi team in 1999 and apart from being considered a good player, was popular with his team-mates and players from the opposition camp as well.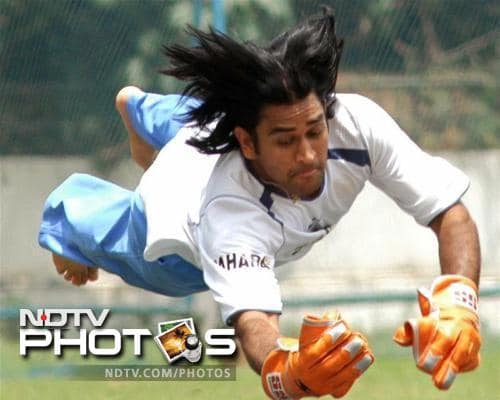 The first thing that the world noticed of Dhoni when he finally made his international debut against Bangladesh in 2004 was his long, flowing mane. He was run-out for a duck in the match and did not inflict a single dismissal either.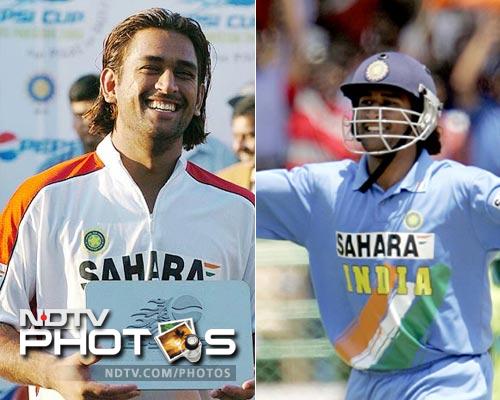 He may have played all of three ODIs in his year of debut but a fantastic 148 off 123 balls the next year against Pakistan at Vishakapatnam announced his arrival at the international arena.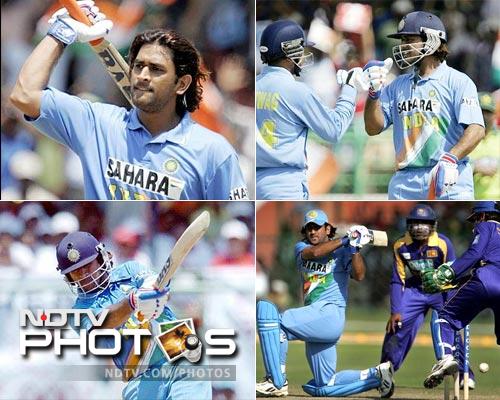 A ferocious and an unbeaten 183 later in the same year saw a hapless Sri Lanka clamouring to make sense of a batting style that could only be described as rather un-orthodox.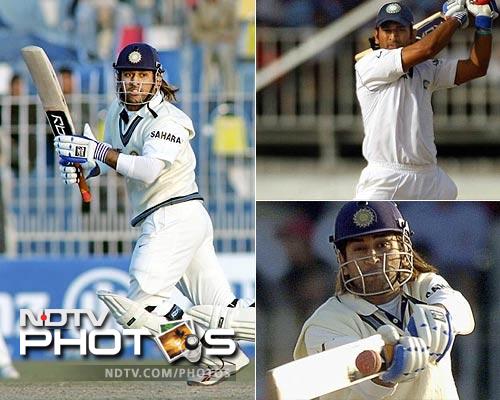 His Test debut came late in December 2005 and a patient 30 off 54 balls with six boundaries against Sri Lanka gave him a firm footing in the longer format of the sport. This after the first three day's of play had been washed out. He had replaced Dinesh Karthik in the side.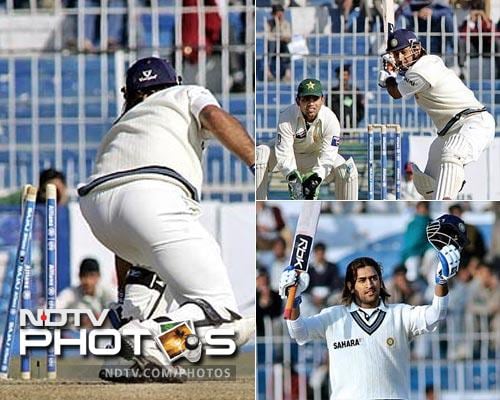 Dhoni's maiden Test century came against Pakistan in 2006 when he slammed 148 off 153 balls before getting himself stumped.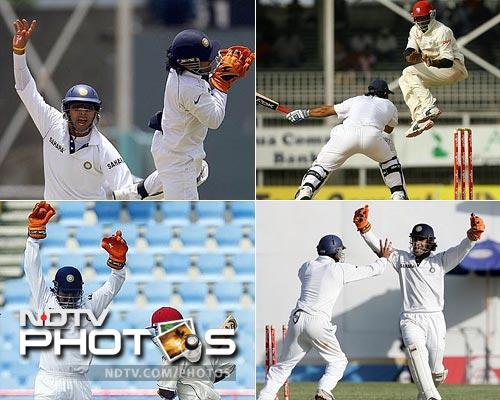 The next big tour was of the West Indies where Dhoni may not have done much with the bat apart from an aggressive 69 in the first Test. His wicket-keeping skills though improved and he finished the series with 13 catches and 4 stumpings.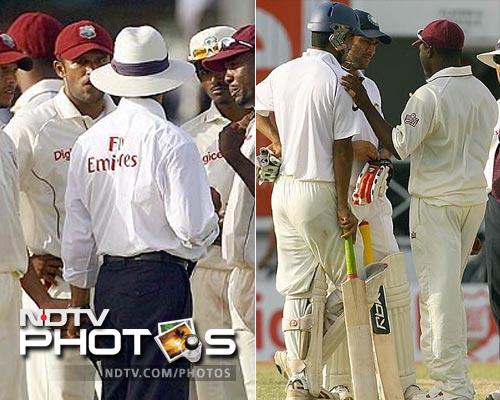 An ugly episode though, did unfold when Brian Lara wanted Dhoni to walk off although his catch at mid-wicket was inconclusive. There was a lot of finger-pointing and throughout the 15 minutes of debating, Dhoni chose to wait for the umpire's decision.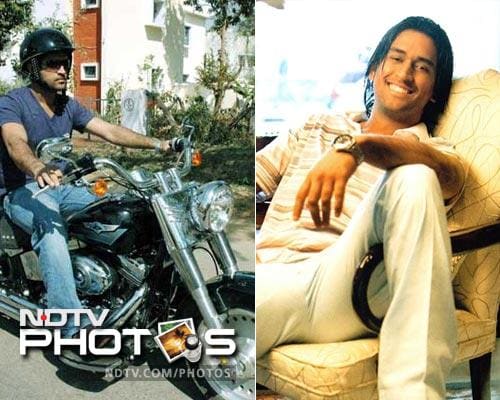 In the ensuing years, success and not just on the field did manage to come Mahi's way. Apart from a barrage of endorsements, Dhoni was also voted MTV Youth Icon in 2006.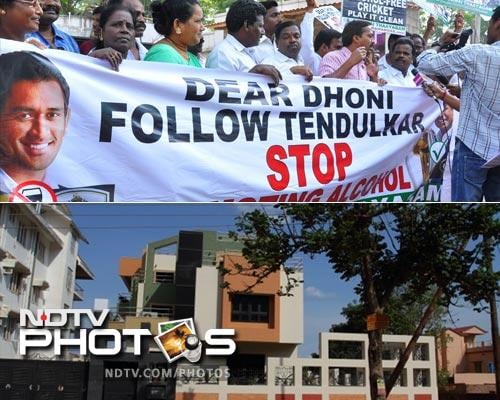 As is with success, controversies are not too far behind. From an uproar for endorsing an alcohol brand to his house getting stoned after an early exit from 2007 World Cup, Dhoni has been a victim of ire as he has been subject of affection, though the former has been considerably lesser.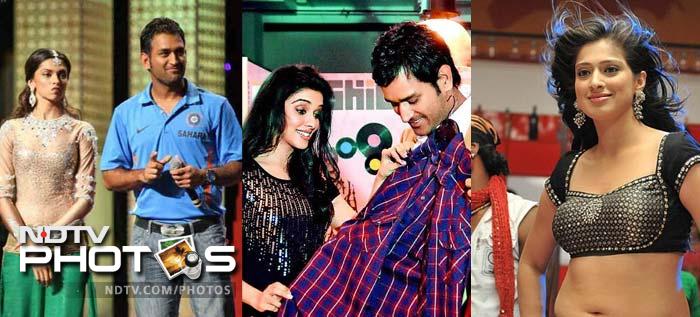 However, as his stature rose, so did his glory spread. Facts and rumour mills alike were hard at work as Dhoni was linked to celebrities like Deepika Padukone and Asin as well as southern actress Laxmi Rai.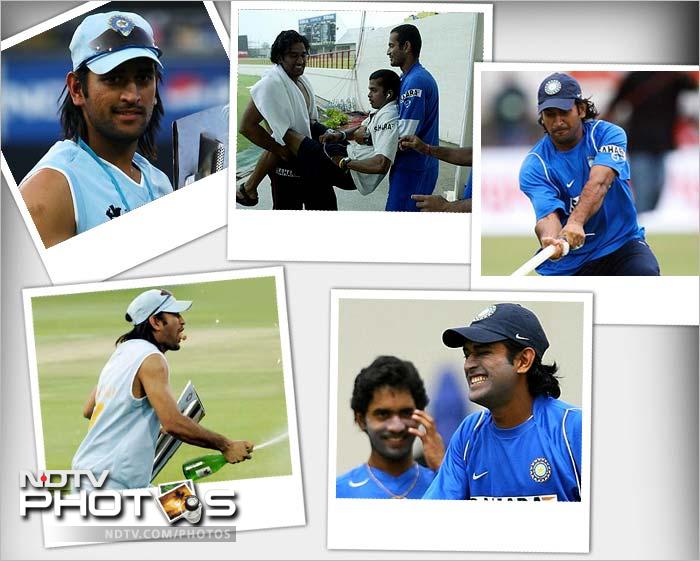 There was no doubt though about his prowess as a player and he was chosen to lead the national side in the T20 World Cup (2007). The Indian team under him prevailed, took the trophy and announced it's presence as world-powers. Dhoni was later give ODI and Test captaincy as well.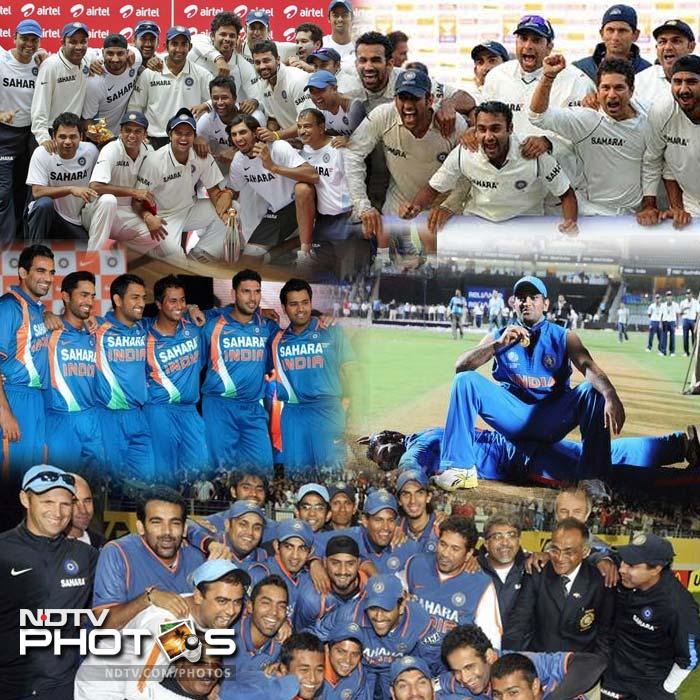 Some had doubts about Dhoni as a player and a few more about him as skipper. MS though, proved all wrong and continues to lead the Indian side to glory on the field and off it. Trophies, accolades, rankings - Dhoni has done it all and looks good to continue for some time to come.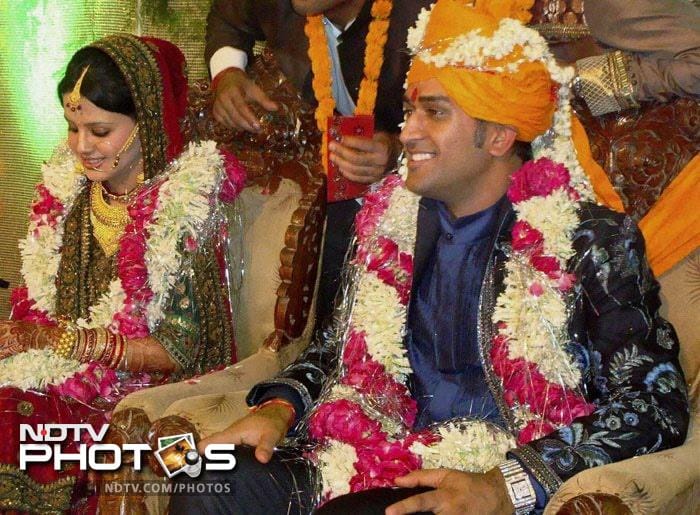 And our Indian skipper has not just been a charismatic leader but a suave man as well. He married Sakshi, his childhood friend and a student of Hotel Management, in a private ceremony on July 4, 2010.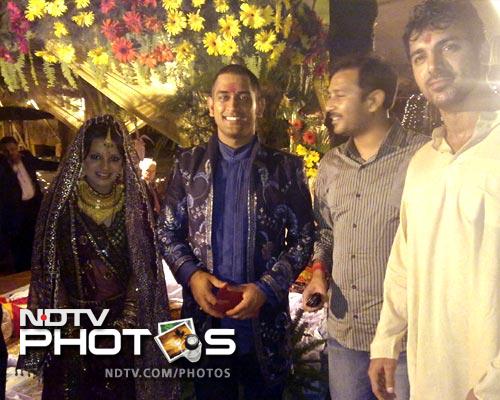 Both the relationship of two years and the marriage a day after the engagement was a private affair and came as a surprise to the outside world. Fans and well-wishers though rejoiced even as a few celebrities registered their presence at the resort where the marriage took place.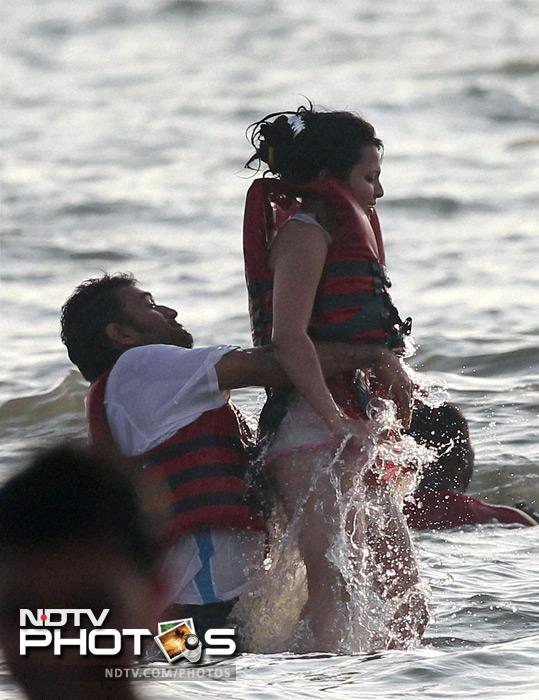 The two have since completed a year together and have been clicked together on several occasions.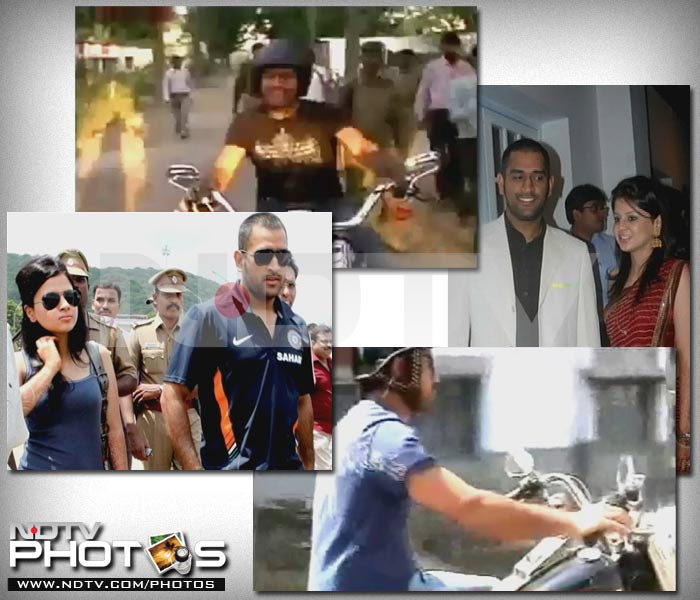 The Dhonis have reportedly, also featured in a motorbike commercial together recently.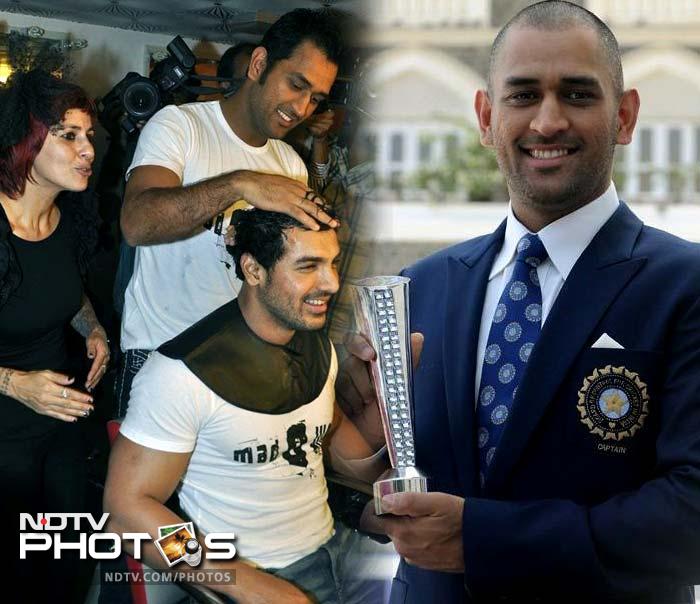 And when someone features in as many commercials as Dhoni does, style becomes a 'job-requirement.' So while Dhoni has gone from long locks to short hair and his current clean-shaven look, he has also catapulted himself endorsing 20 brands, just behind Shah Rukh Khan.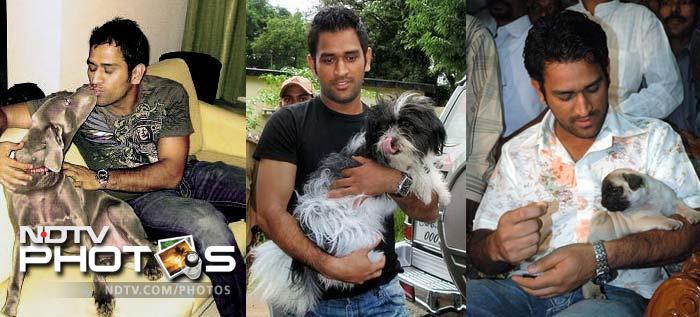 And his love is not just for inanimate objects. Dhoni is a known animal lover and has a special affection for dogs.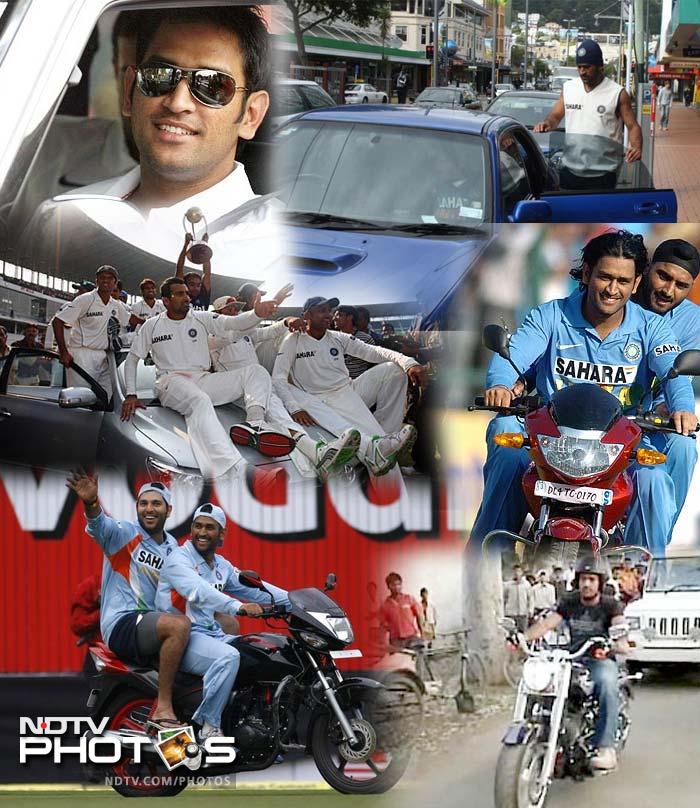 The speed at which he has risen in fame has everything to do with his skills and nothing at all with his passion for speed itself. Dhoni has a garage full of cars and bikes with a Hummer H2 being his most talked-about possession.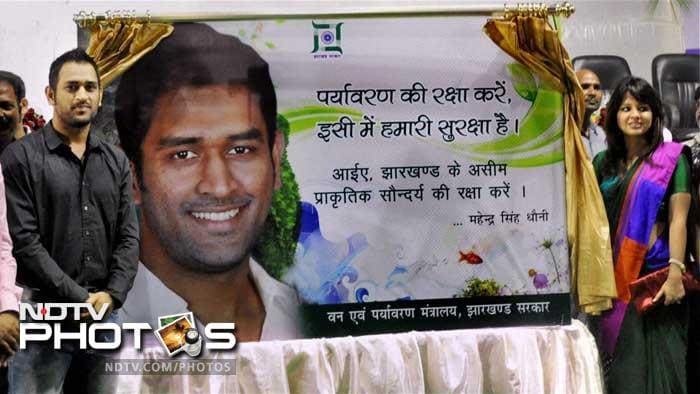 In fact, Dhoni has been actively involved in programs aimed at social enlightenment, environmental conservation and tiger protection. His regard for these projects have been praised on several occasions.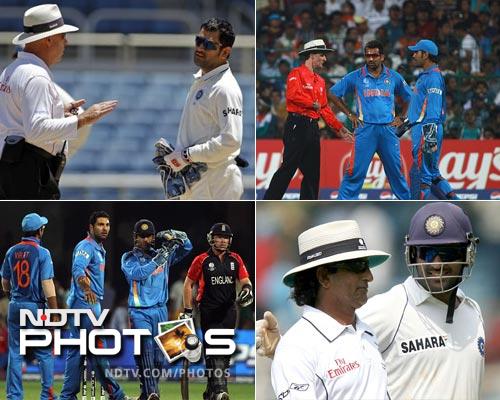 What he does not have any regard for according to some, are umpires who are guilty of wrong decisions. Whether it is his position on DRS, repeated fines for a slow over-rate or criticism of decisions made on the field, his tiffs with the officials have been more than just rare.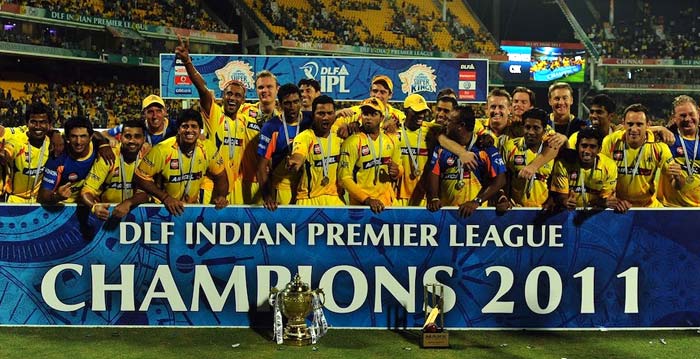 His tiffs have hardly been a roadblock for Dhoni in his march to victory and towards success. The halo of triumph has donned Dhoni in every form of the sport. IPL 2010, 2011, Champions League T20, ODI series wins, name it and Dhoni has the medal/trophy to show for it. Of course, his team has helped him achieve all in the sport as well.
The biggest example of the team rallying behind Dhoni came early in 2011 when India won the ICC Cricket World Cup, defeating the big-wigs of international cricket like Australia, Pakistan and Sri Lanka.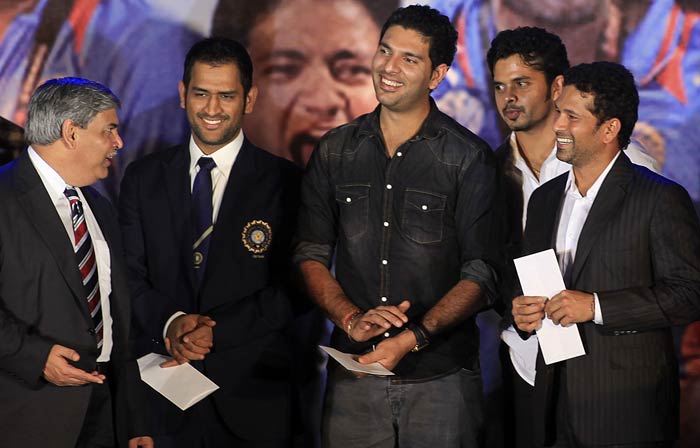 The entire team was felicitated by the BCCI in a ceremony at a Mumbai hotel, which was just one of the many ceremonies organised to honour the winning side and it's charismatic leader.
Whether it has been his rather blitzkrieg-turned responsible style of batting, his unorthodox style of captaincy or his prowess with the gloves, Dhoni has shown time and again that he can be his best while getting his team-mates be theirs.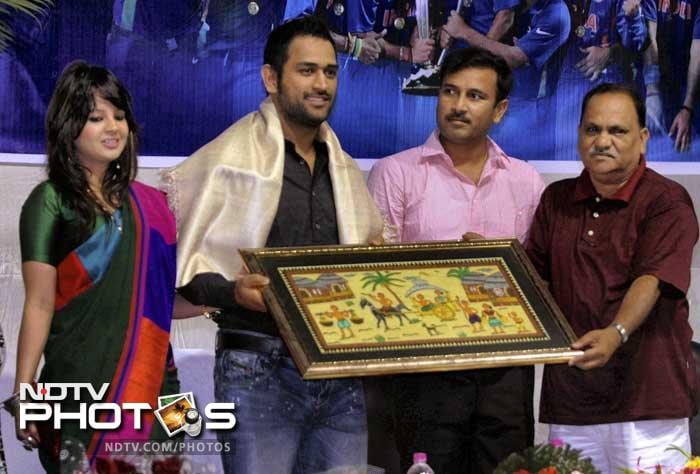 So, while in his 33 years, Dhoni has been given almost every accolade and described in as many honouring adjectives that the average human can conceive, we wish him all the success and more glory in the ODI and T20 formats.