Meet Shahid Afridi and his lovely daughters
They have tons of runs, plenty of wickets and an amazing number of catches. They however, also have a life outside the playing field. A look at the other, more personal side of present and former cricketers. (AFP images)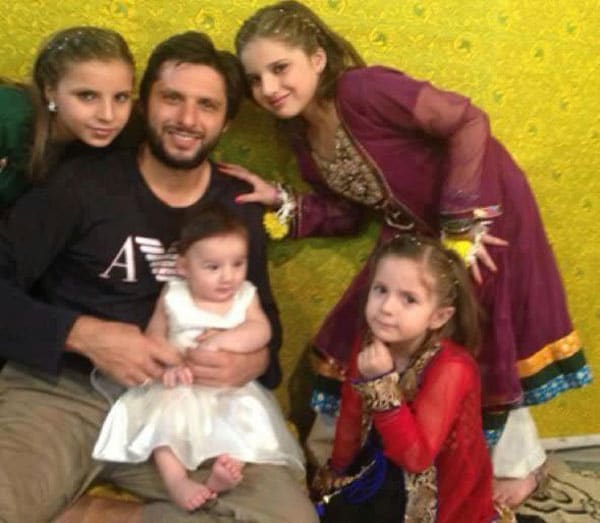 During the last World Cup, we saw Shahid Afridi's eldest daughter break down after Pakistan's defeat against India. But here the Pakistan all-rounder is seen with his four little and beautiful princesses. Afridi looks happy being hogged by Ansha (Eldest), Aqsa (2nd), Ajwa (3rd) and Asmara (Youngest). <br><br><b>Coming Up:</b> Cricketers and their little ones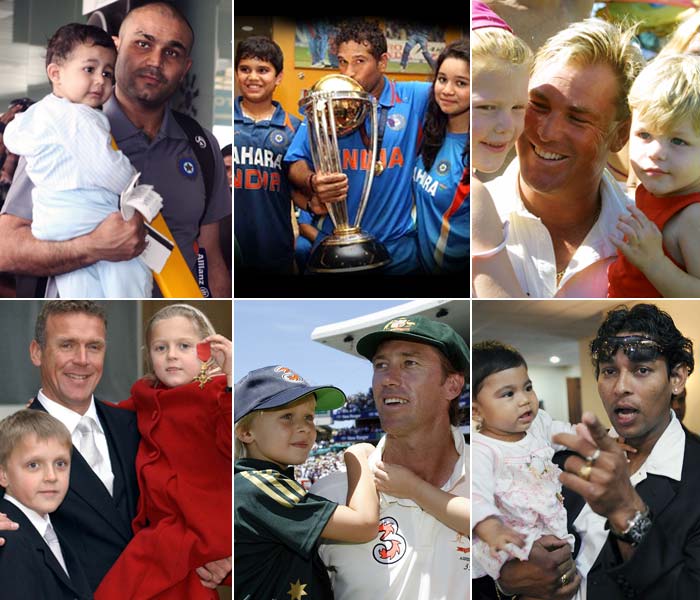 They have tons of runs, plenty of wickets and an amazing number of catches. They however, also have a life outside the playing field. A look at the other, more personal side of present and former cricketers. (AFP images)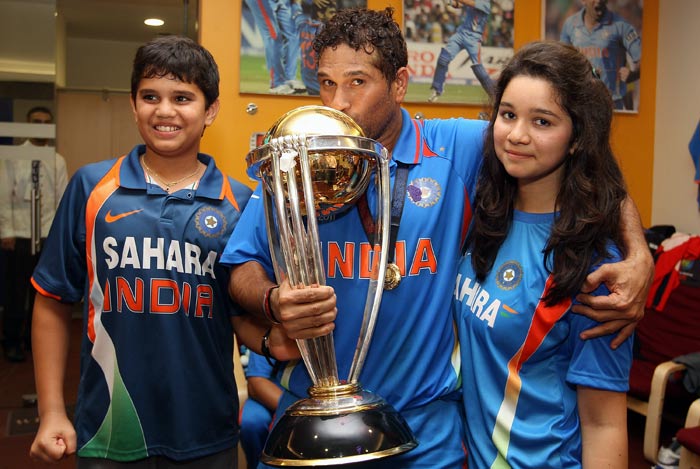 Sachin Tendulkar with his son Arjun (L) and daughter Sara after India won the World Cup.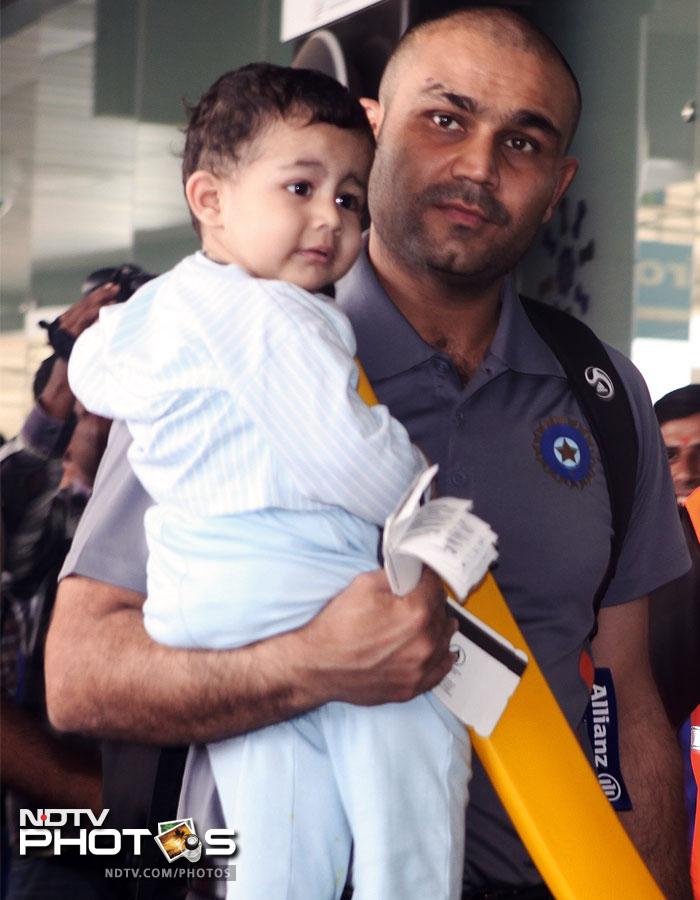 File photo (2008) of Virender Sehwag with his son Aryavir.
Glenn McGrath with his two children - James and Holly.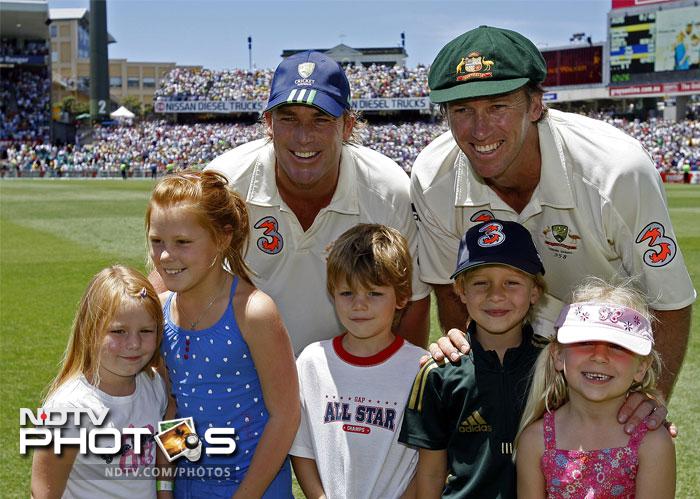 Shane Warne (rear L) with his children Summer (L), Brooke (2nd L) and Jackson (C) and McGrath (rear R) with his son James (2nd R) and daughter Holly (R).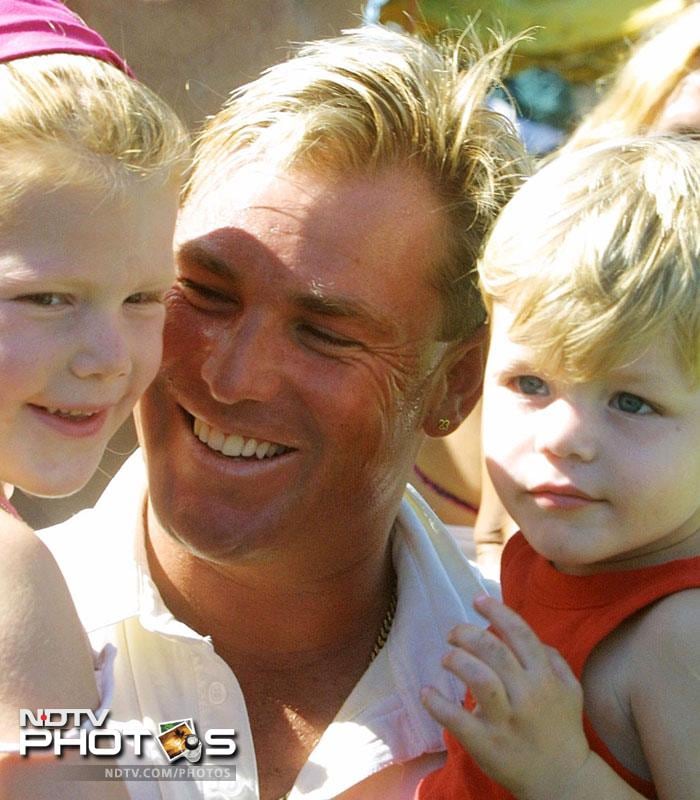 Warne hugs his children Brooke (L), and Jackson.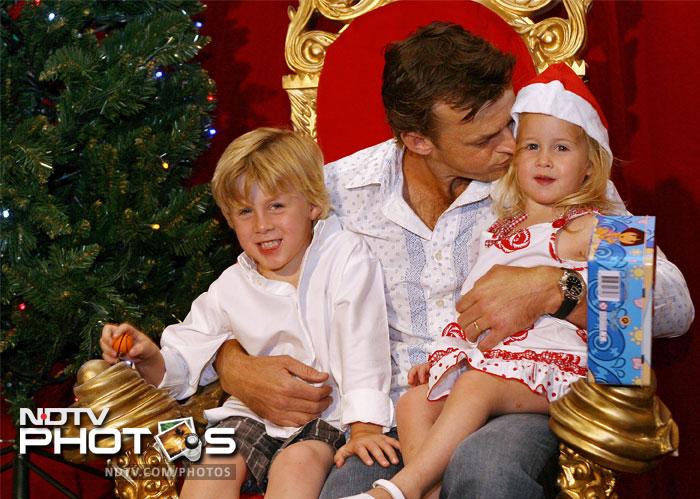 Adam Gilchrist (C) embraces his children Harry (L) and Annie (R) at a Christmas party in 2006.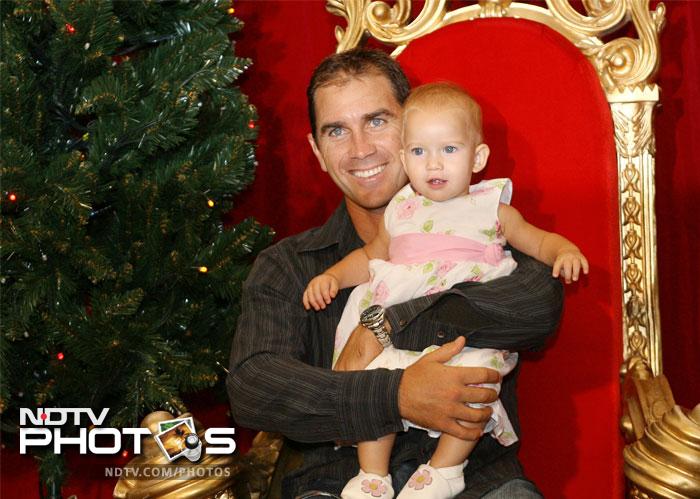 Justin Langer (L) embraces his daughter Grace (R) at the same event.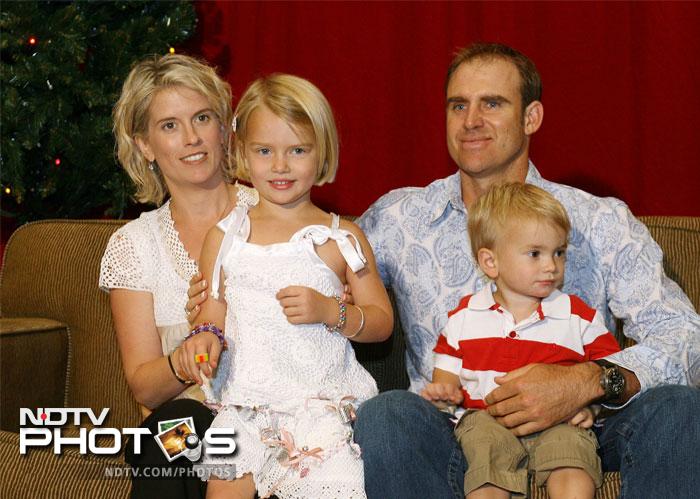 Matthew Hayden (R) enjoys the festive season with his wife Kellie (L) and children Grace (front L) and Josh (front R). (2006)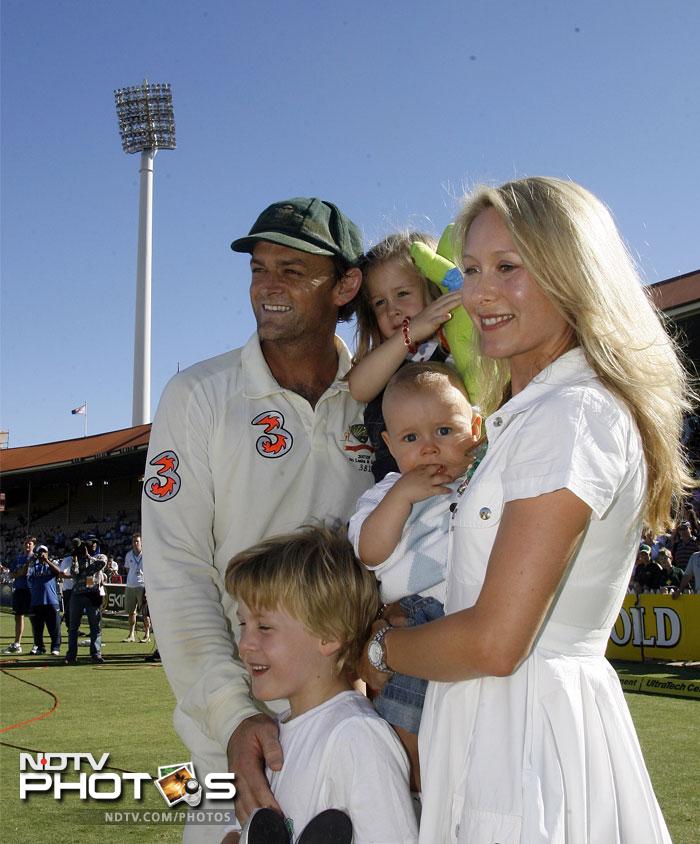 Gilchrist (L) poses with his wife Mel (R), sons Harrison (bottom) and Archie (C) and daughter Annie (C,top) after retiring from Test cricket in 2008.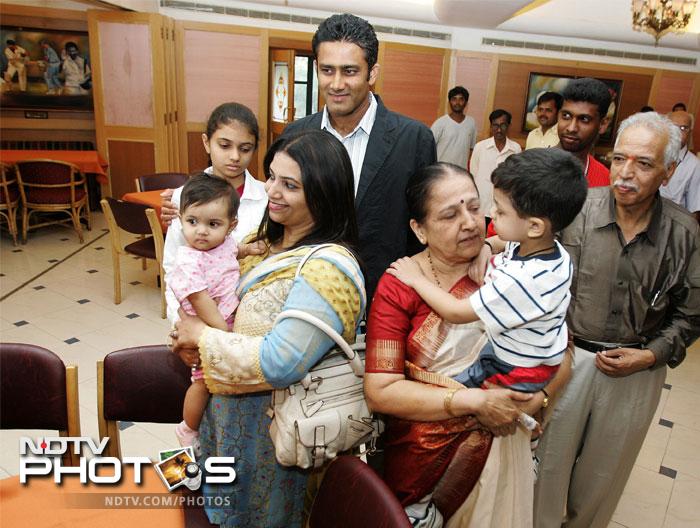 File photo (2007) of Anil Kumble with his family.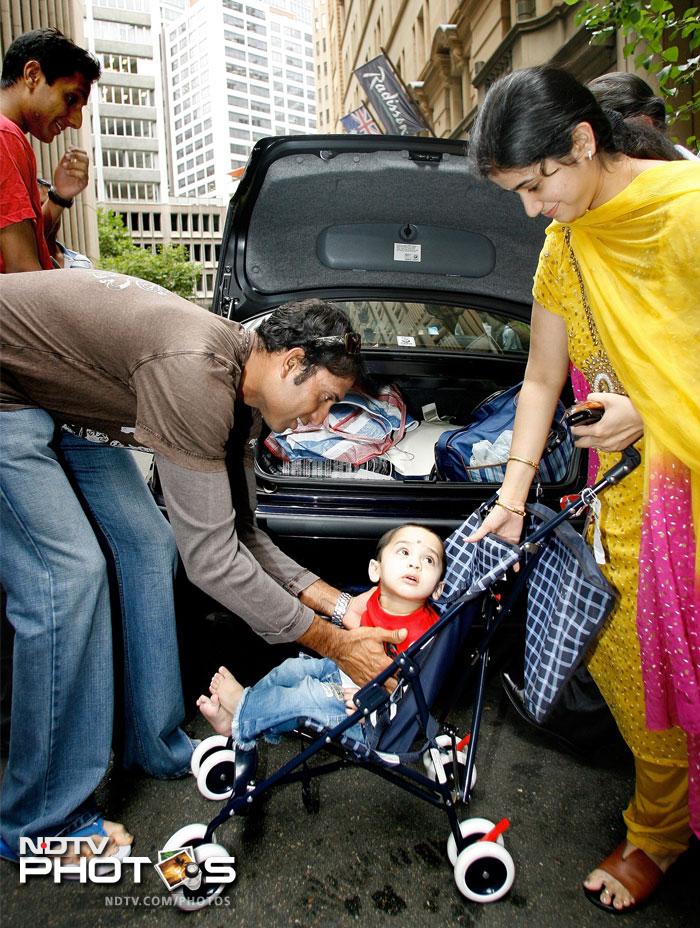 India's VVS Laxman (L) goes out with his son and wife at the team's hotel in Sydney, 08 January 2008.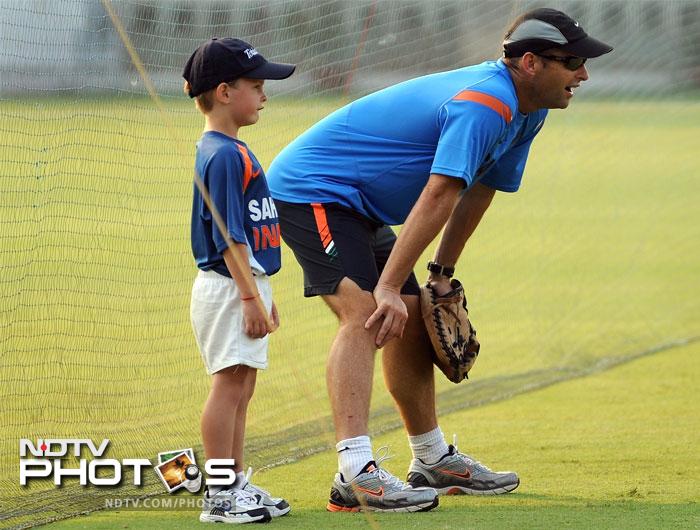 Former South Africa batsman Gary Kirsten is seen here with his son Joshua while Kirsten was still coach of the Indian national team.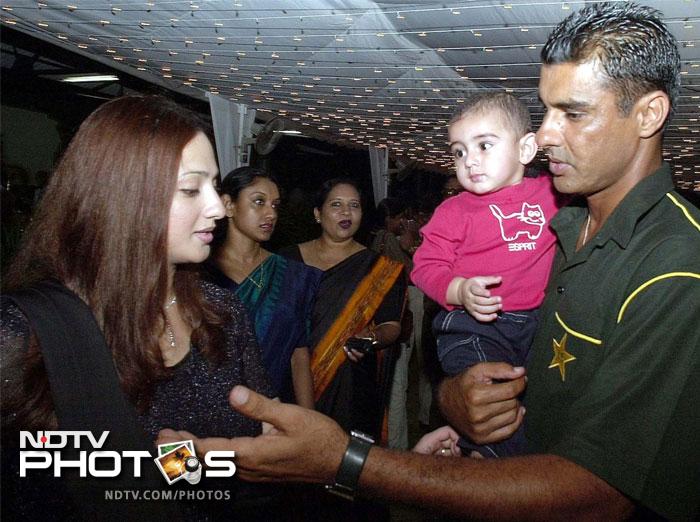 File photo (2002) of Waqar Younis (R) with his son Azaan and his wife Faryal.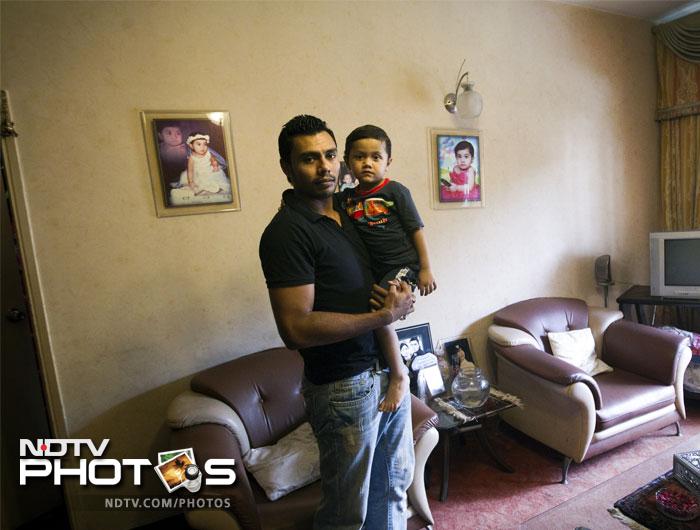 Pakistani cricketer Danish Kaneria poses with his son in his house in Karachi. (July, 2011).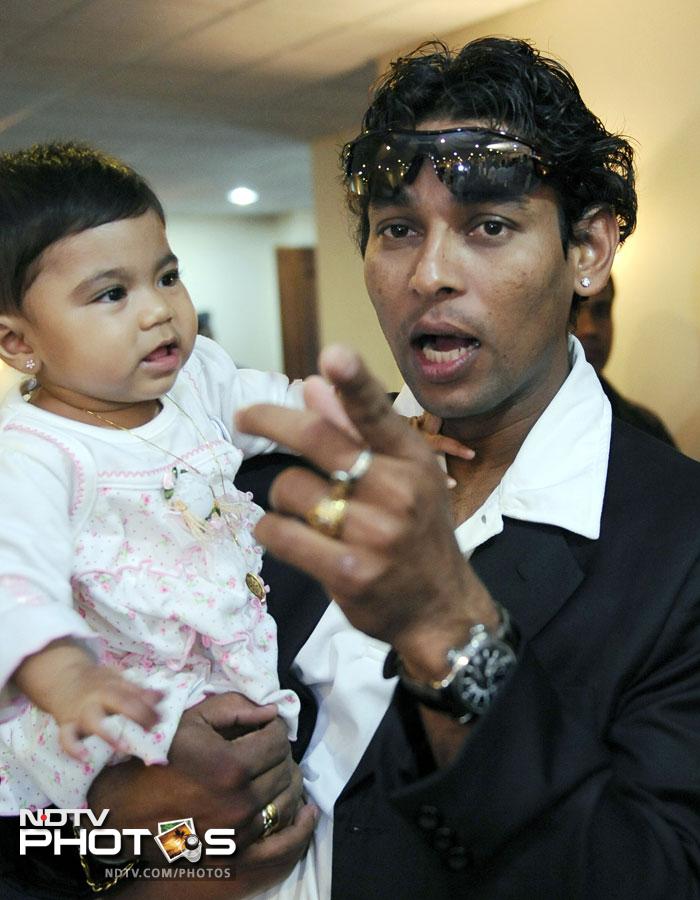 Sri Lankan cricketer Thillakeratne Dilshan with his son in this picture clicked in 2009.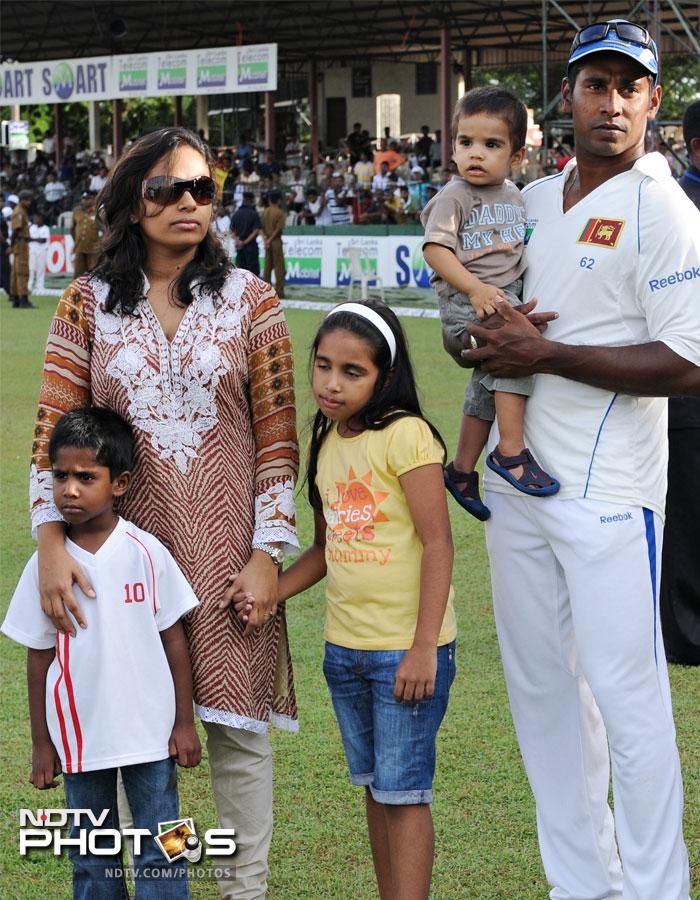 Sri Lanka's Chaminda Vaas is seen here with his family at the presentation ceremony after his team's match against Pakistan in 2009 at the Sinhalese Sports Club.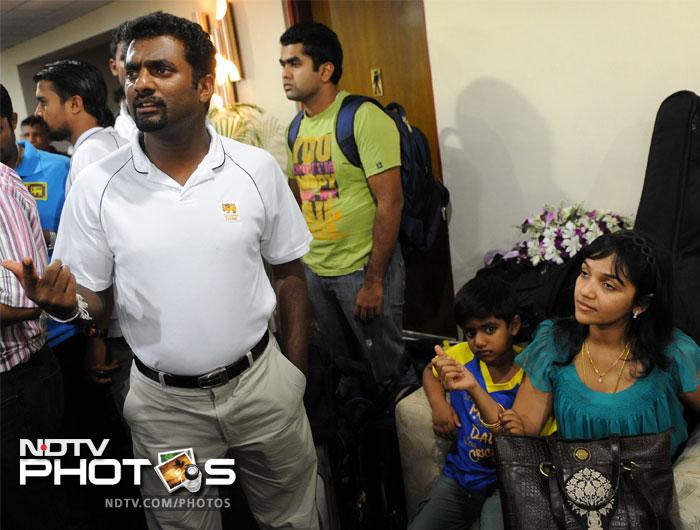 Muttiah Muralitharan (L) with his son Naren (2R) and wife Madhi Malar in April 2011.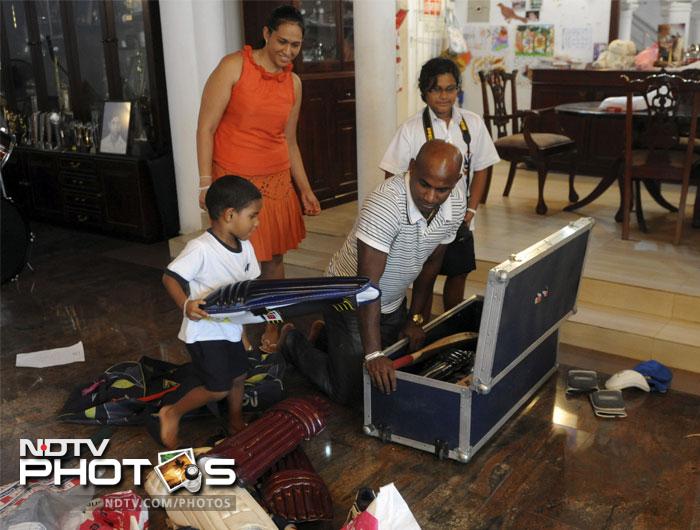 Sri Lankan cricketer Sanath Jayasuriya (C) gets some help from his son Ranuk (L) as he packs his cricket gear. Wife Samadra (2L), and daughter Kashini (R) look on. (June, 2011).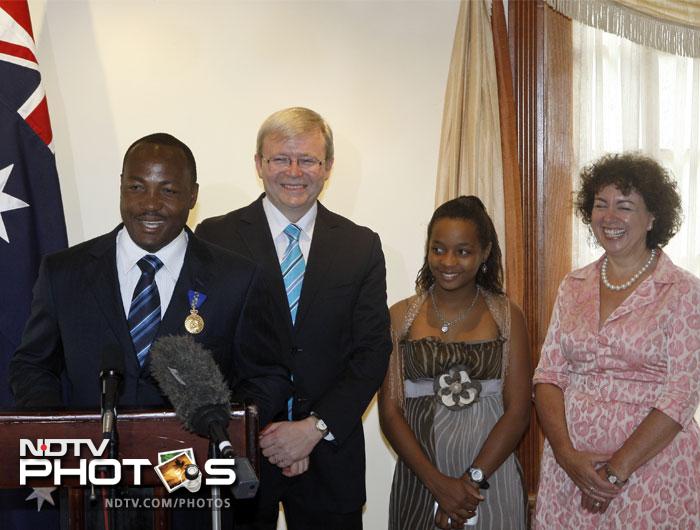 Batting legend Brian Lara is seen here with his daughter Sydney (2R) at a felicitation ceremony in 2009.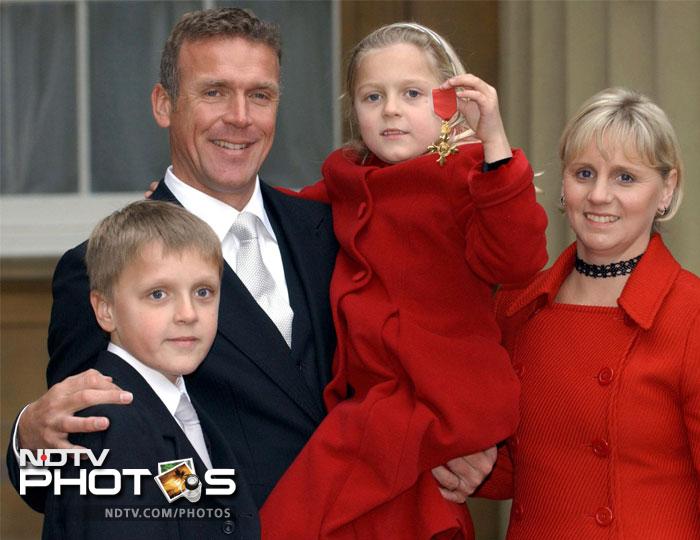 Surrey cricketer Alec Stewart stands with his wife Lynn and children Andrew, 10, and Emily, 7, in this photograph taken in 2003.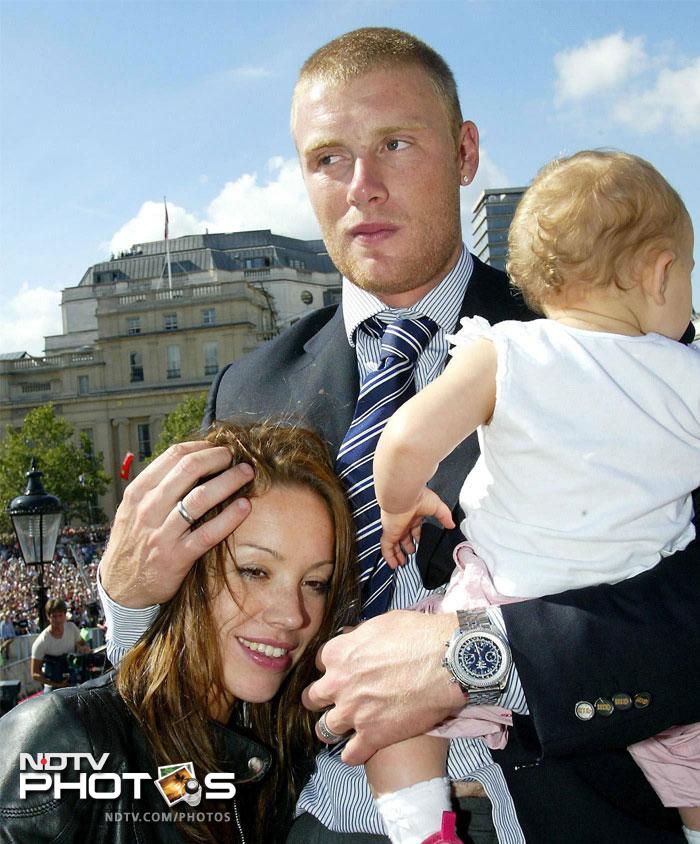 England's Andrew Flintoff with his wife Rachael and daughter Holly in this 2005 photograph.