Incidents that infuriated India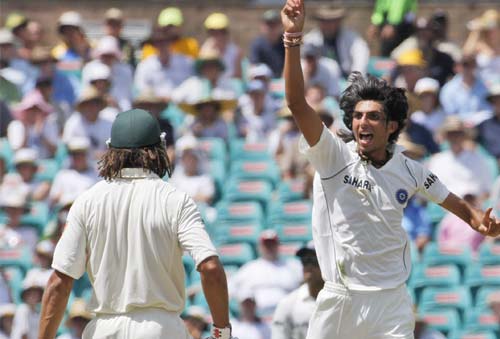 In the Sydney Test, Andrew Symonds got a huge edge off Ishant Sharma but the umpire gave him not out. Later, Symonds admitted to have got an edge.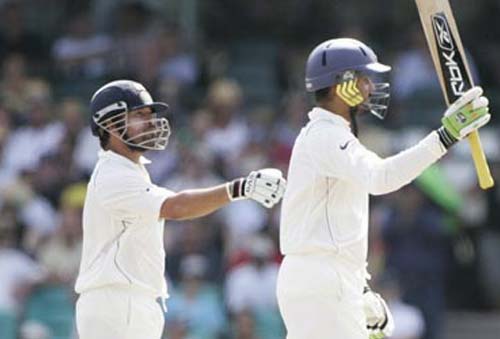 Harbhajan Singh, sledged by Symonds in Sydney, returned the favour only to be branded a racist. A long off-field battle followed, at the end of which Harbhajan got a reprieve.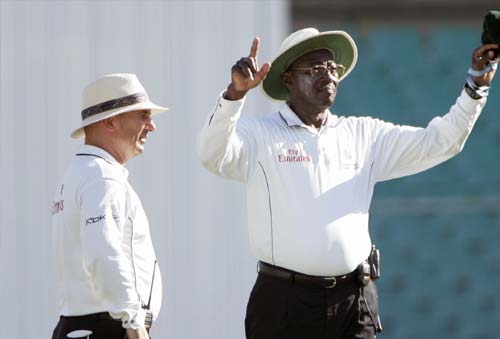 Umpiring standards hit its lowest point this winter. Steve Bucknor and Mark Bensor got several decisions right, most of them benefitting Australia.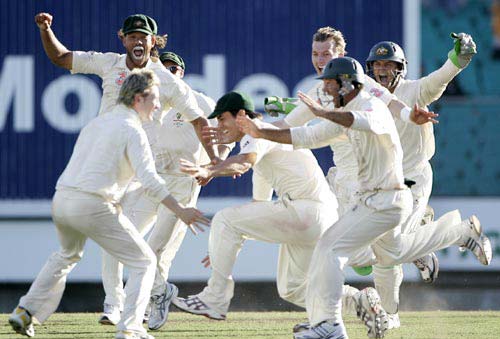 Cricket writer Peter Roebuck, miffed with Australia's behaviour in Sydney, described this celebration by Australia as one done by a pack of wild dogs.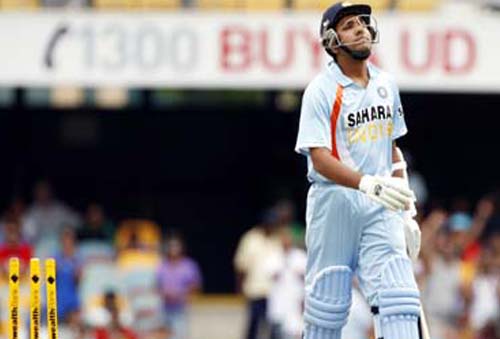 Rohit Sharma, wrongly given out by umpire Rudi Koertzen in the CB Series, expressed his disappointment. He was promptly fined by Jeff Crowe, the match referee.