Indians with century on Test debut
Suresh Raina joined an elite list of Indian cricketers who have scored a century in their debut Test match after his innings of 120 against Sri Lanka in the second Test match at Colombo.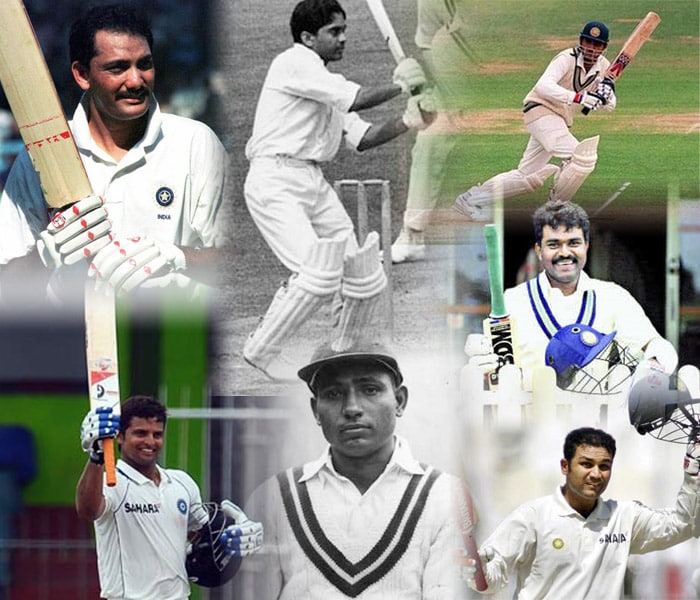 Any personal feat or milestone in Test cricket is cherished by every player as the longer format of the game has perennially been hailed as the toughest.<br><br> Especially for batsmen as it requires a great combination of skill, perseverance, patience and guts. Hence, a Test ton is celebrated by one and all.<br><br> There are a select few, who have managed to score a century in their debut Test match itself. For India, 11 players had already achieved this feat since the country started participating officially in Tests in 1932.<br><br> Suresh Raina joined the elite club and became it's most recent member during his knock of 120 against Sri Lanka in the second Test match in Colombo.<br><br> CricketNDTV takes a look at the players who have done India proud.<br><br>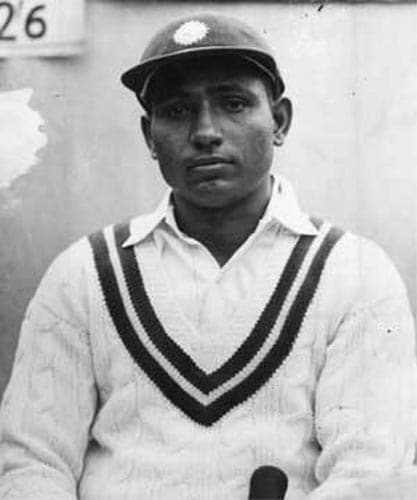 <b>Lala Amarnath:</b> Legendary Indian batsman Lala Amarnath became the first Indian to score a century in Test matches and did that on his debut, hitting a belligerent 118 against England at Mumbai in 1933.<br><br> <b>Deepak Shodhan:</b> Deepak Shodhan made a memorable debut against Pakistan, scoring a century after walking in at No 8 at Calcutta in 1952. He thus became the first Indian to score a century in the first innings of his debut Test.<br><br> <b>AG Kripal Singh:</b> Kripal scored an unbeaten 100 at Hyderabad, playing against New Zealand in 1955. He was destined for bigger things but an unstable international career meant that he could never attain the heights that looked certain after his debut innings.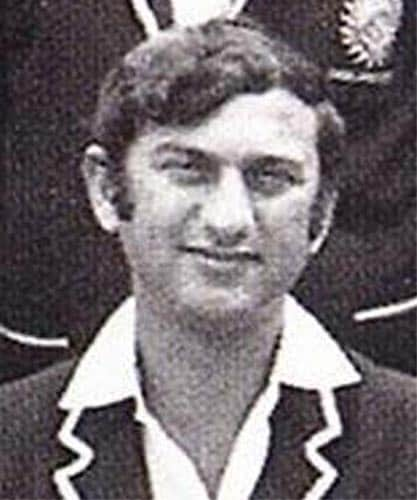 <b>Abbas Ali Baig:</b> Coming in as a replacement for the injured Vijay Manjrekar, Baig hit a superb 112 at Old Trafford. He thus became the first player to score a century on debut outside India, and also at 20 years, 131 days he was then the youngest Indian to get a Test hundred.
<b>Hanumant Singh:</b> Hanumant Singh never fulfilled the promise that he showed in his debut Test itself. Perhaps too much was expected of him after scoring a century on his Test debut, against England in 1963-64 at Delhi.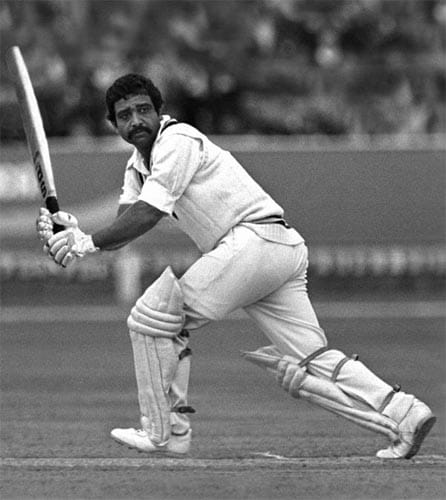 <b>Gundappa Viswanath:</b> He is still regarded as one of most stylish batsman that the country has ever produced. Those who saw Viswanath score that magnificent century against Australia in Kanpur in 1969 knew that the man has it in him to achieve greater things.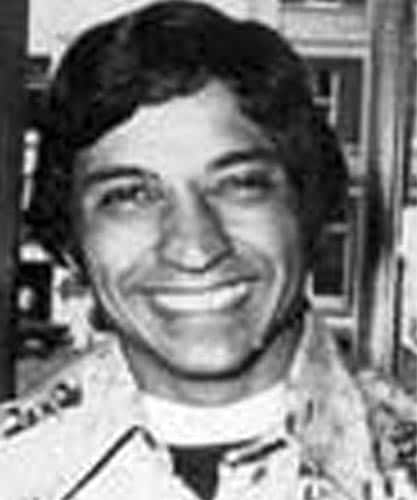 <b>Surinder Amarnath:</b> Son of the great Lala Amarnath, Surinder showed that he belonged in the big league when he struck a century on debut against New Zealand at Auckland in 1976. But a raw deal from the selectors and some pedestrian performances ensured that his career was very short lived.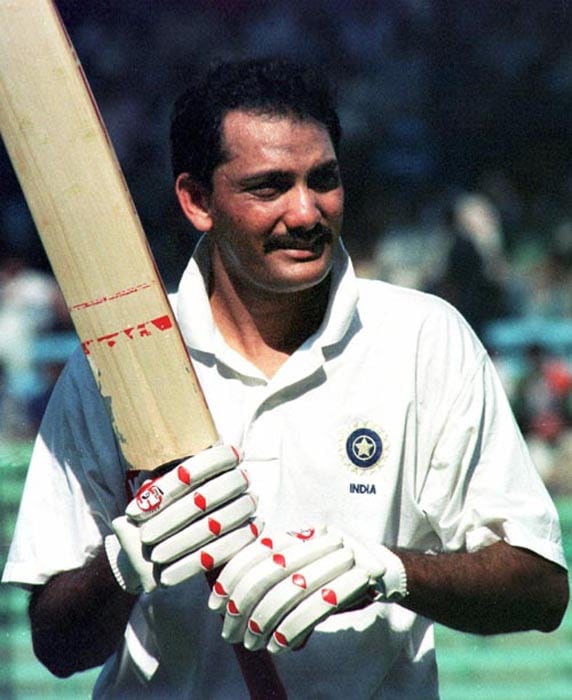 <b>Mohd. Azharuddin:</b> The Hyderabadi gave a glimpse of his elegance and style in his very first outing when he scored 110 runs against England on debut at the Eden Gardens in Kolkata. He would go on to become one of the country's most successful batsman and skipper and play several classic innings at the same venue.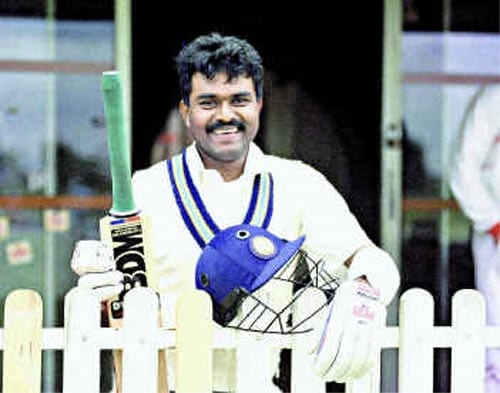 <b>Praveen Amre:</b> Praveen Amre had a dream start to his career scoring a century at Durban in 1992-93 for a struggling side in extremely difficult conditions. Amre was a prolific run getter in the domestic circuit, but once dropped unceremoniously from the team, he could never make it back to the top.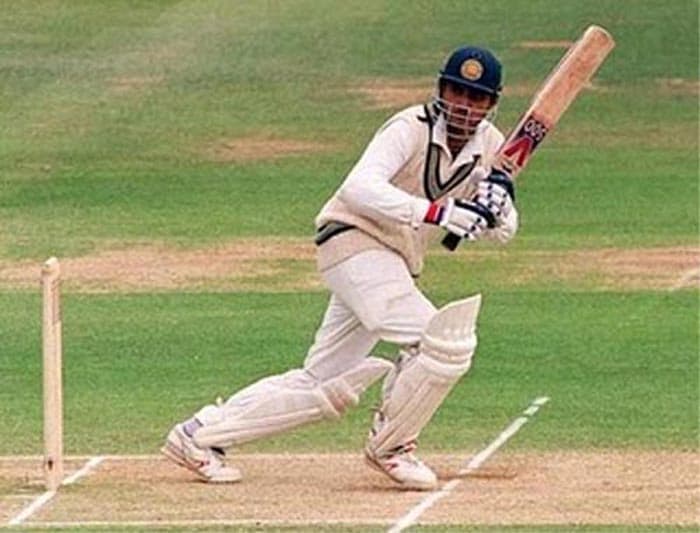 <b>Sourav Ganguly:</b> The man who would go on to change the face of Indian cricket showed his mettle in his very first Test innings. Drafted into the Indian side after Navjot Sidhu returned home from the 1996 tour to England, the southpaw plundered the English attack to score his maiden ton at the home of cricket - The Lord's.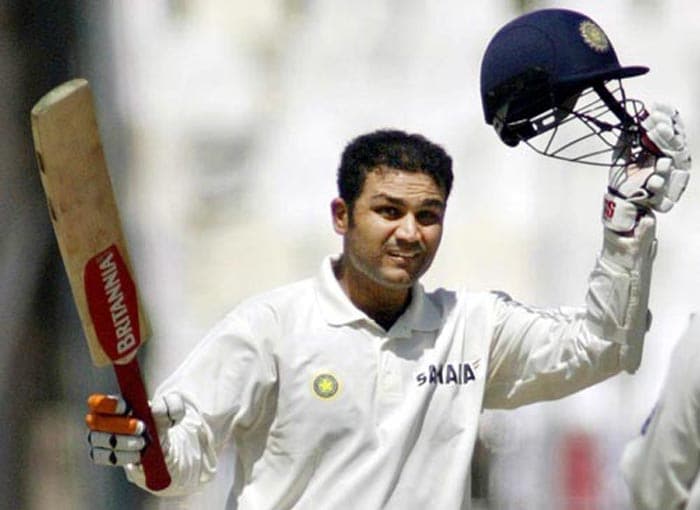 <b>Virender Sehwag:</b> Coming in to the side with the reputation of a dasher, Virender Sehwag stunned one and all by scoring a fabulous century on debut against South Africa in Bloemfontain. Then batting in the middle-order, Sehwag would go on to cement his place as an opener in an Indian squad full of Test specialists.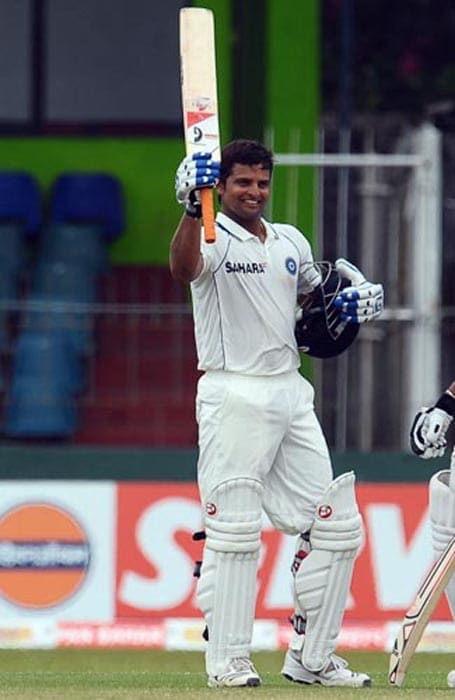 <b>Suresh Raina:</b> With many doubting his ability against the rising ball, Raina had to wait for a long time to get his Test cap. But he answered his critics in fabulous style, scoring a century on debut against Sri Lanka in the second Test match at Colombo and also bailed his team out of a tough situation.