India win U19 World Cup: Wishes on Twitter
The Indian under 19 team defeat Australia in Townsville to claim the trophy. With the win, came tweets wishing them on their resounding sucess. A look at who said what. (Photo: ICC/Getty Images)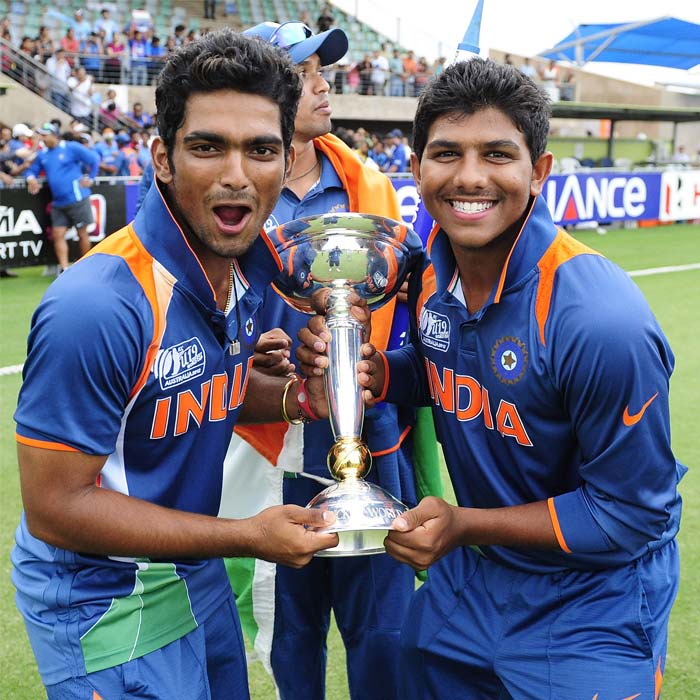 The Indian under 19 team defeat Australia in Townsville to claim the trophy. With the win, came tweets wishing them on their resounding sucess. A look at who said what. (Photo: ICC/Getty Images)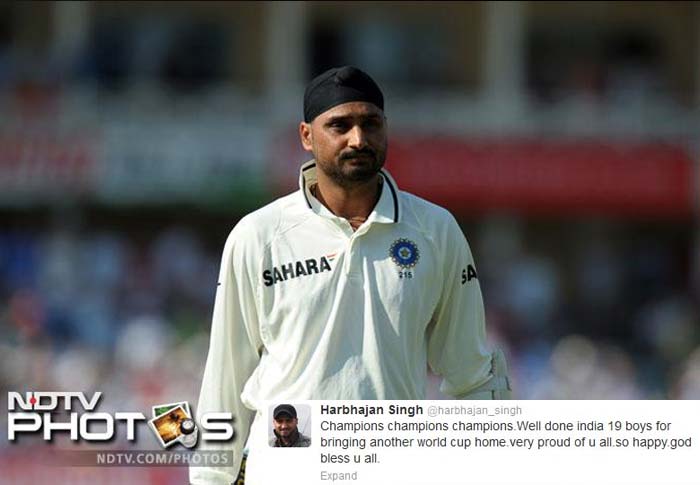 Having played in the tournament himself, Harbhajan Singh knew the feeling as he wished the boys.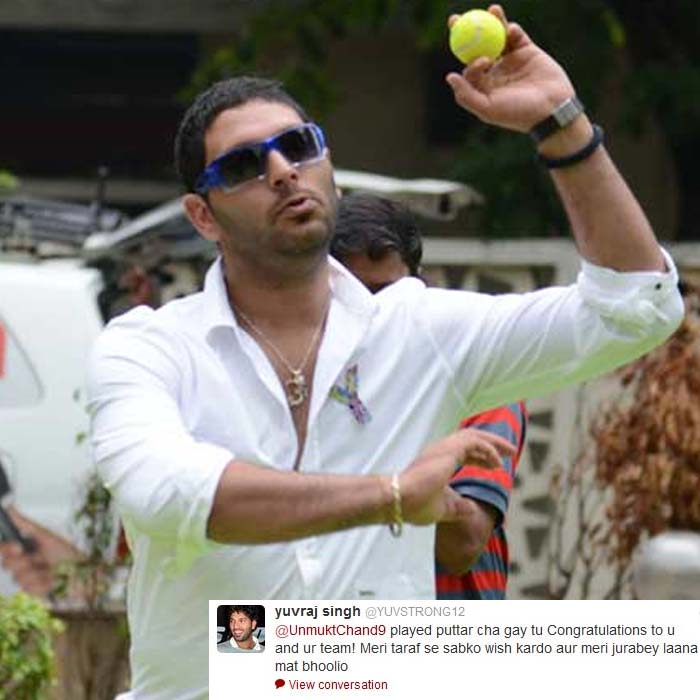 Yuvraj Singh is another player who has played in the U19 team for India. While congratulating the team, he did not forget to take a jovial dig at skipper Unmukt Chand.
Virender Sehwag chose to keep it straight and simple.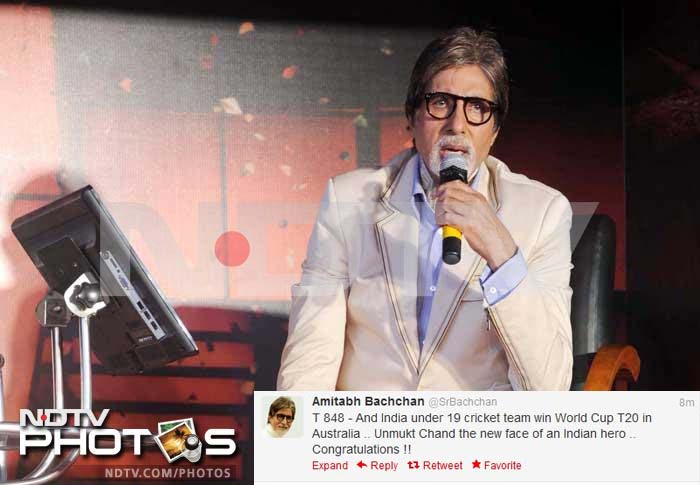 Veteran actor Amitabh Bachchan wished the team and Unmukt as well.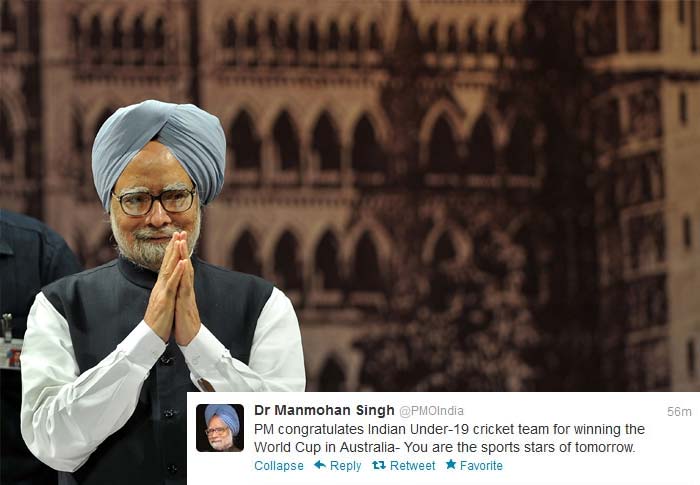 Prime Minister Manmohan Singh's official page on Twitter had this message for the World Cup winning team.