India, New Zealand Toil Hard on Eve of Indore Test
India and New Zealand players trained hard on the eve of the 3rd Test match in Indore, with the hosts already having taken an unassailable 2-0 lead in the three-match series.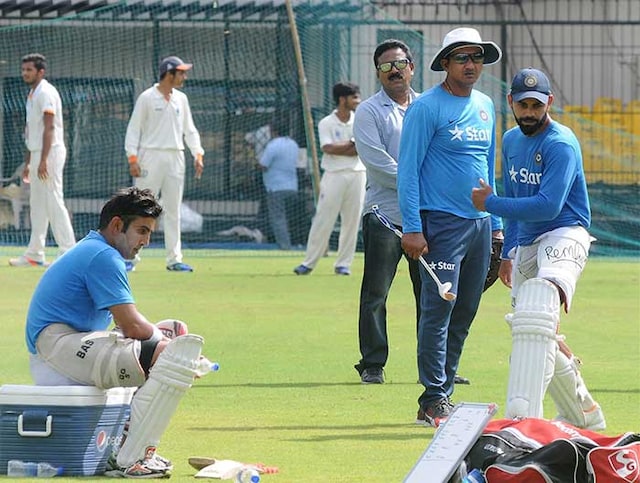 Gautam Gambhir and Virat Kohli prepare for some batting practice at the nets during Team India's practice session at the Holkar Stadium in Indore on Friday, on the eve of the 3rd Test vs New Zealand. (Images courtesy of AFP and PTI)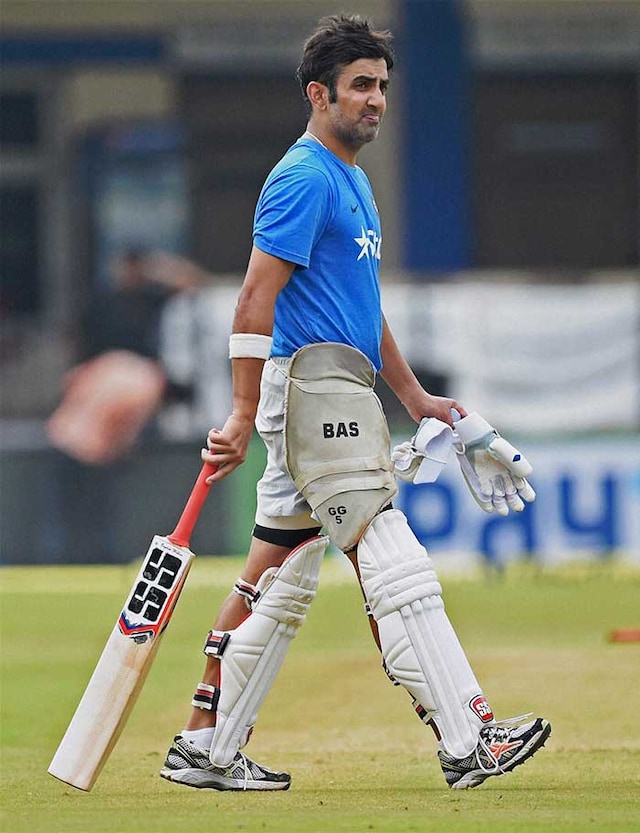 Gautam Gambhir is expected to play for India, in the absence of KL Rahul and Shikhar Dhawan.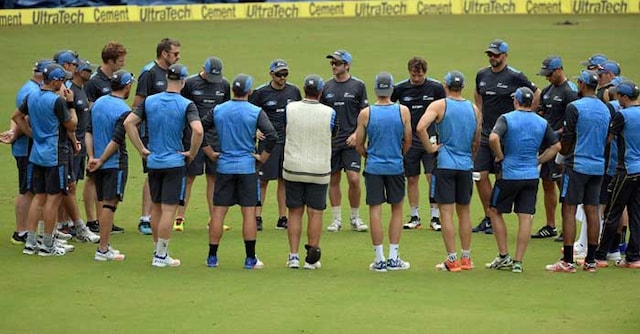 New Zealand players gather at the ground during their training session on Friday.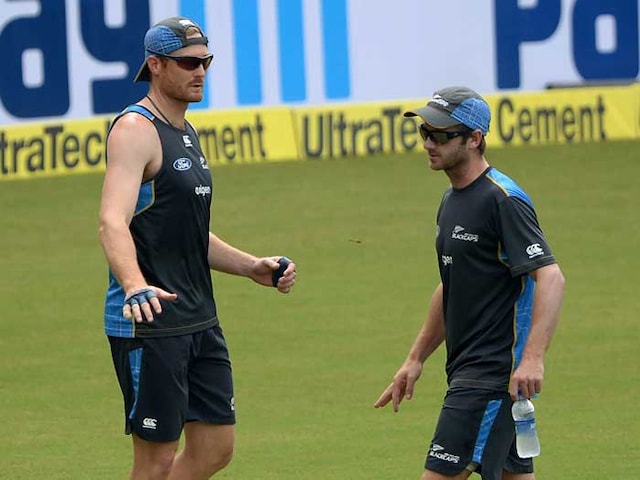 New Zealand skipper Kane Williamson (R) and teammate Martin Guptill pictured during practice.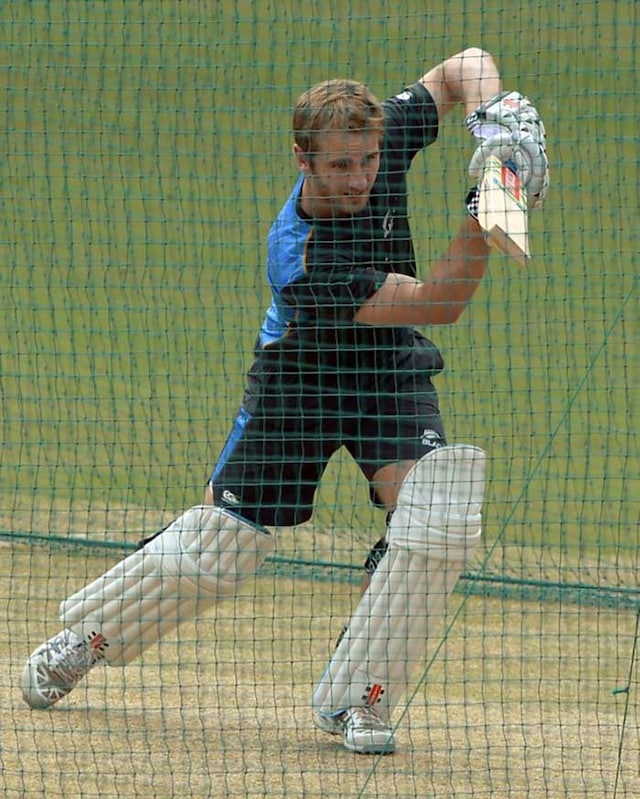 Kane Williamson is expected to play after missing the 2nd Test in Kolkata due to illness.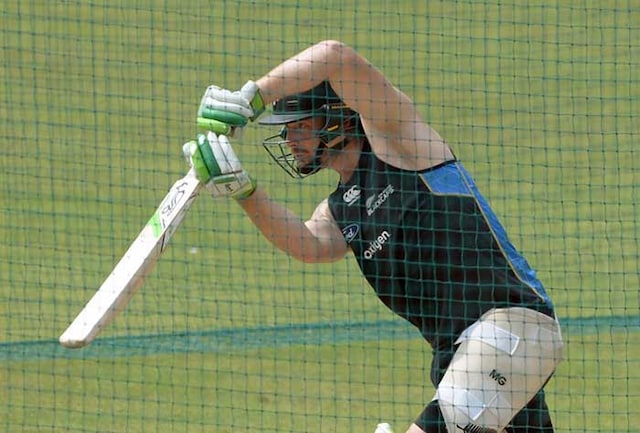 Martin Guptill bats at the nets during New Zealand's practice session on Friday.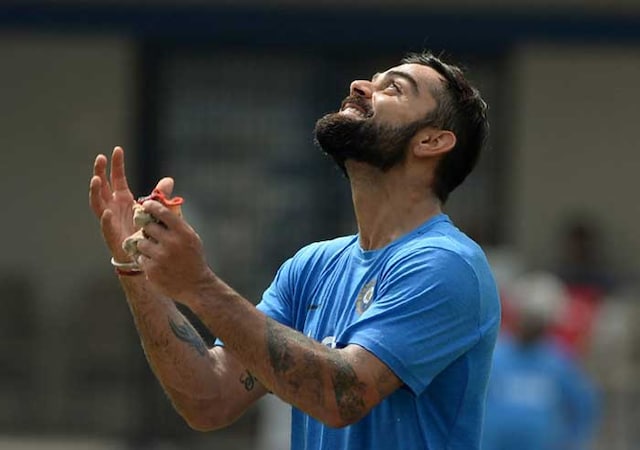 Virat Kohli tries to take a catch during India's practice on Friday.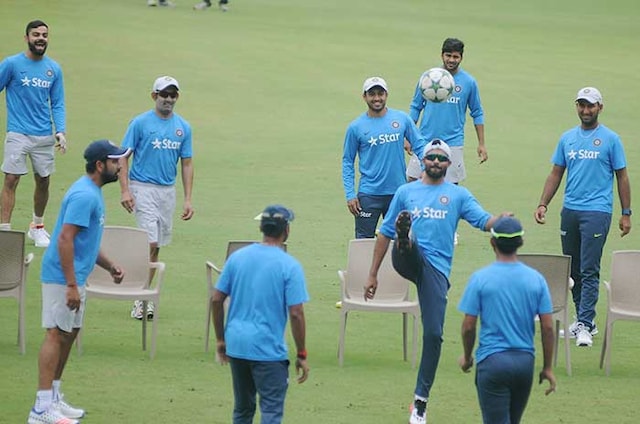 Indian players engage in some footballing action during the practice session.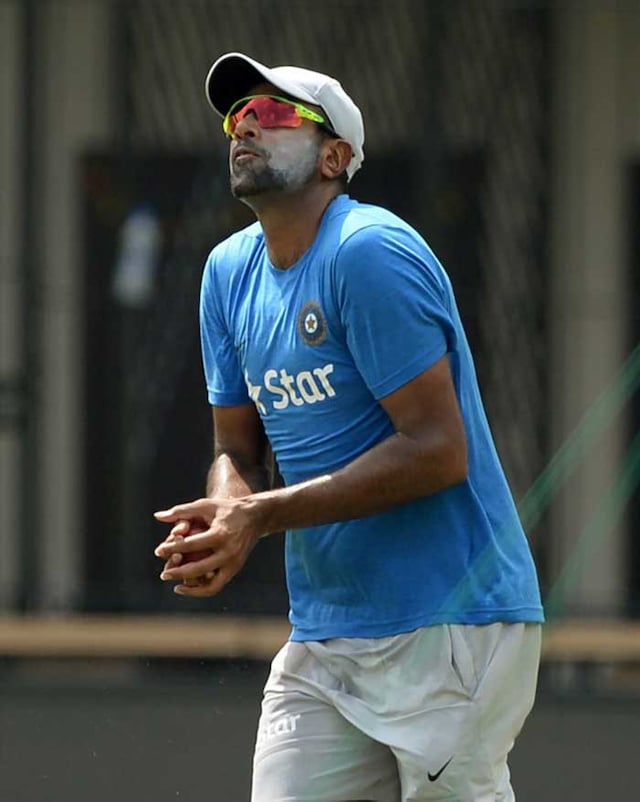 Ravichandran Ashwin takes a catch during practice. Will the all-rounder maintain his brilliant form in the 3rd Test?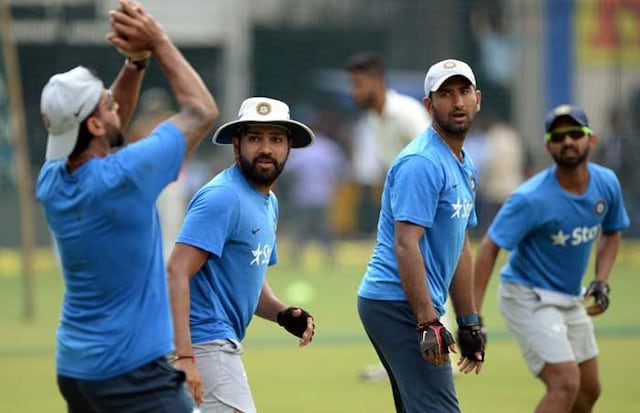 Team India players engage in some catching practice at the Holkar Stadium.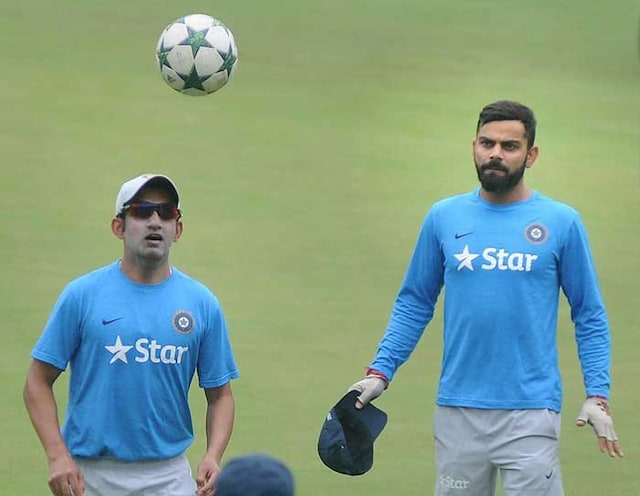 Gautam Gambhir and Virat Kohli play with a football during training.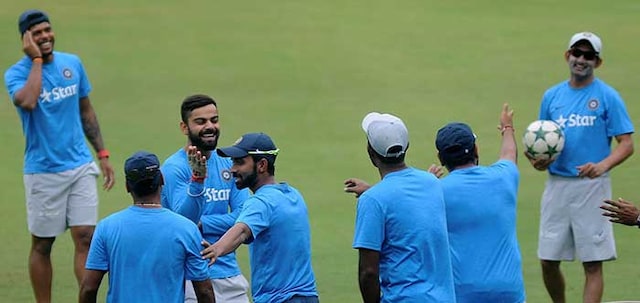 Virat Kohli and teammates share a light moment during Friday's practice. Will the smiles remain intact come the end of the Indore Test?