IND vs AUS: Ponting-Zak spat dominates Day 1
A spat between Australian skipper Ricky Ponting and Zaheer Khan was the high point on a day when Shane Watson struck a century to help the Australian cause,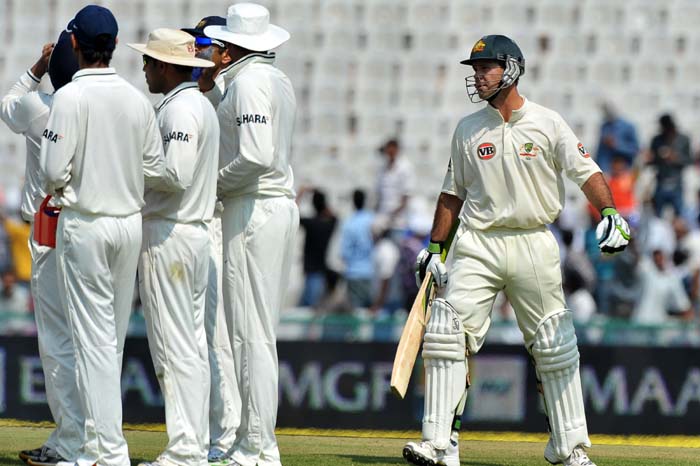 Australian skipper Ricky Ponting reacts after being given an earful by Indian bowler Zaheer Khan after he got out on the first Day of the 1st Test at Mohali. (AFP Photo)
Ponting was well set on 71 when he attempted a quick single and was caught short of his crease by a brilliant direct hit from Suresh Raina. (AFP Photo)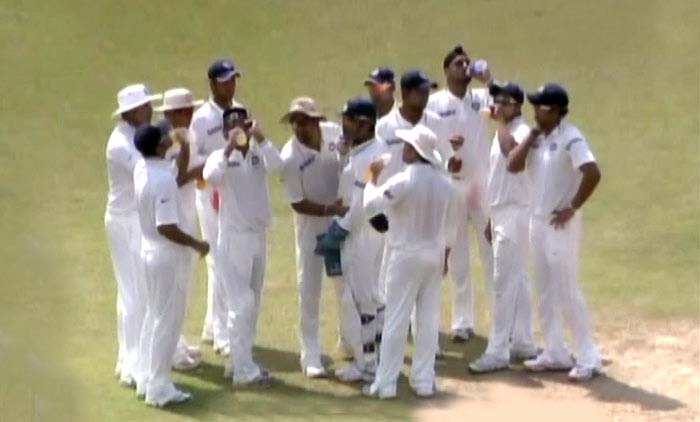 Indian pacer Zaheer Khan is seen taking a jibe at Ponting.

Ponting was walking back to the pavilion while the Indian team had converged for a drinks break when Zaheer sneaked in a few words.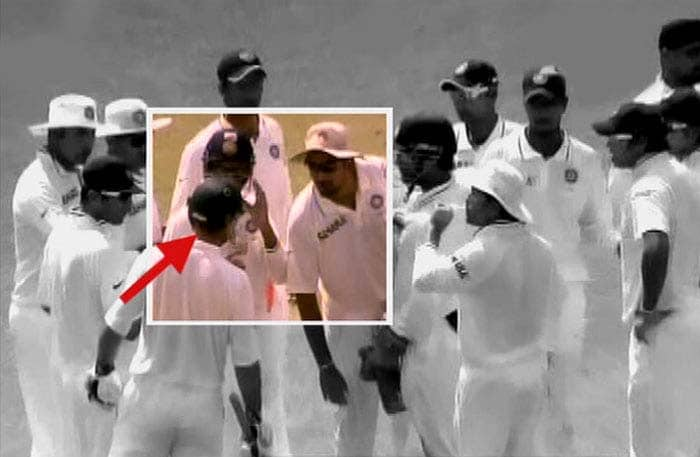 Known for his competitive instincts, Ponting too replied in kind and the two exchanged some heated words when umpire Billy Bowden intervened.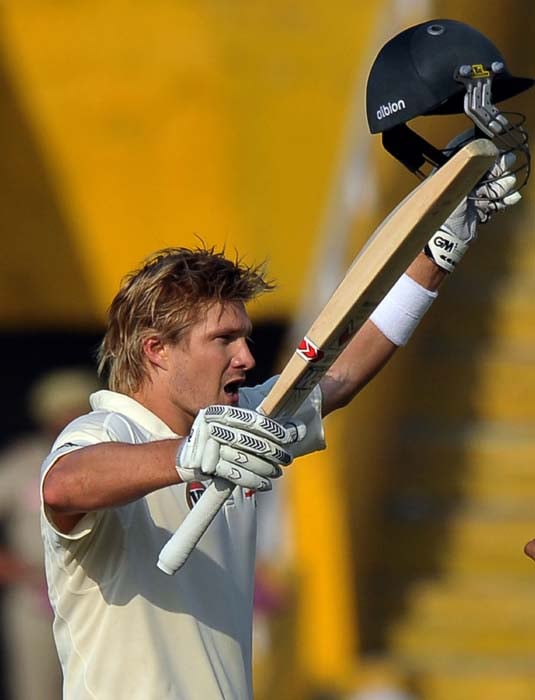 Shane Watson gestures after reaching his century against India on the first day of the 1st Test match in Mohali. (AFP Photo)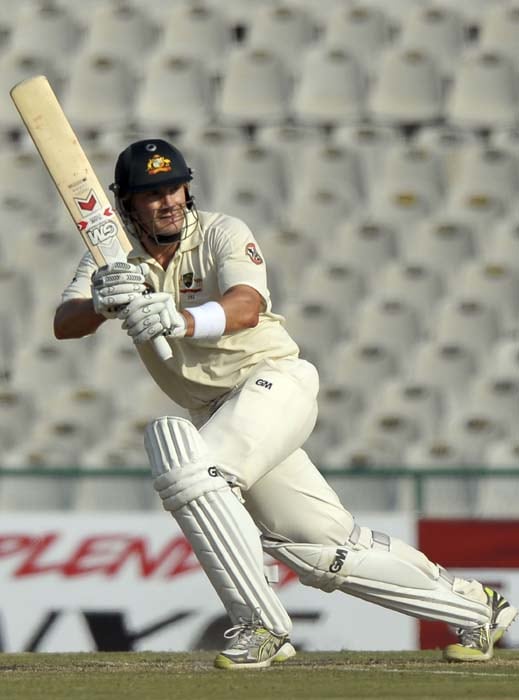 Shane Watson plays a shot during his unbeaten knock of 101 on Day 1 of the 1st Test in Mohali. (AFP Photo)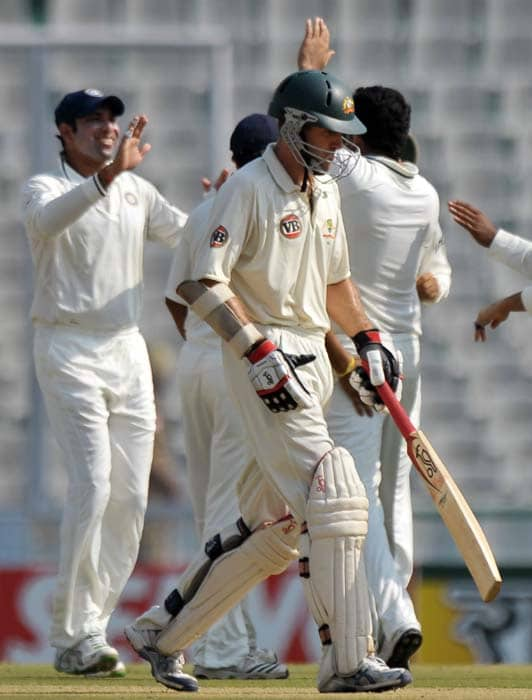 Australian opener Simon Katich walks back after being caught in front of the wicket by Zaheer Khan. (AFP Photo)