Greats Felicitated By BCCI Ahead of India's 500th Test
The BCCI felicitated former captains Sachin Tendulkar, Mohammad Azharuddin among others as India played its 500th Test.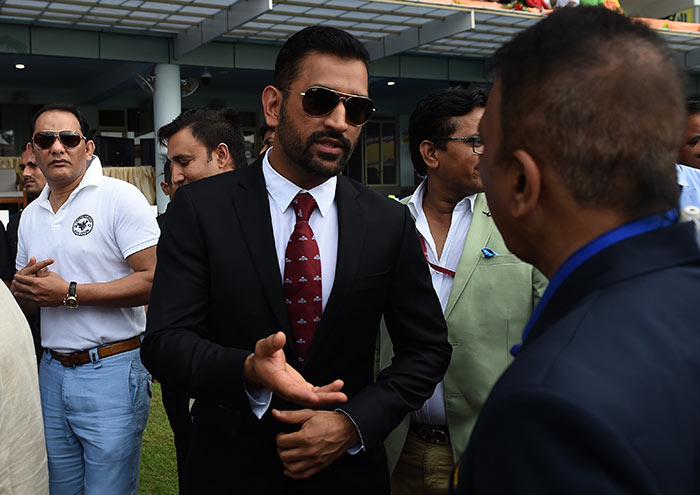 Mahendra Singh Dhoni and Mohammad Azharuddin ahead of the felicitation ceremony by BCCI. (Image courtesy: PTI and AFP)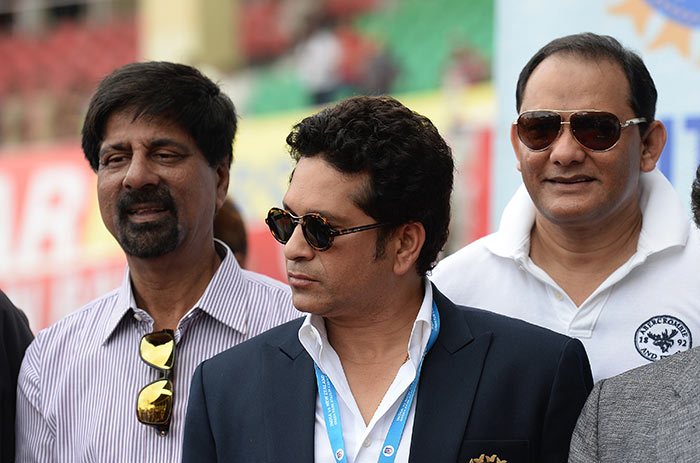 Krisnamachari Srikanth, Sachin Tendulkar and Azharuddin were also felicitated.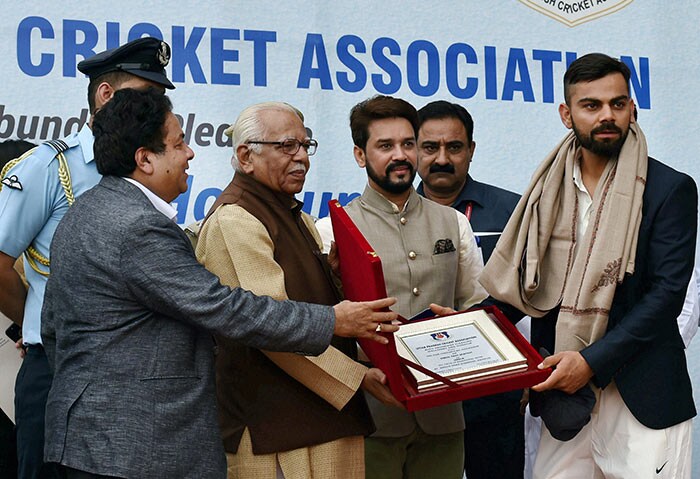 Current India Test captain receives a memento from Uttar Pradesh governor Ram Naik.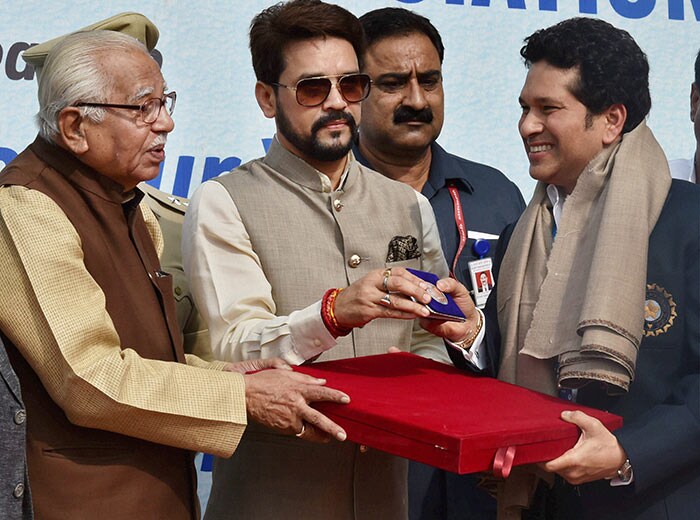 BCCI president Anurag Thakur was also present during the felicitation ceremony.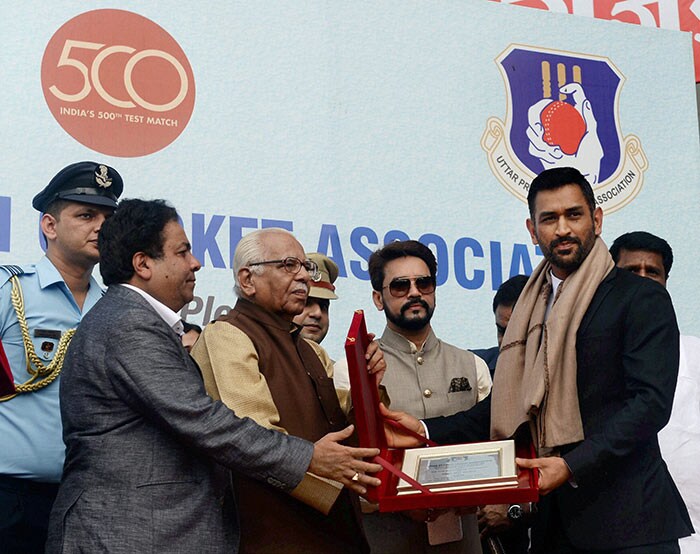 MS Dhoni, whose biopic is releasing on September 30, receives the memento.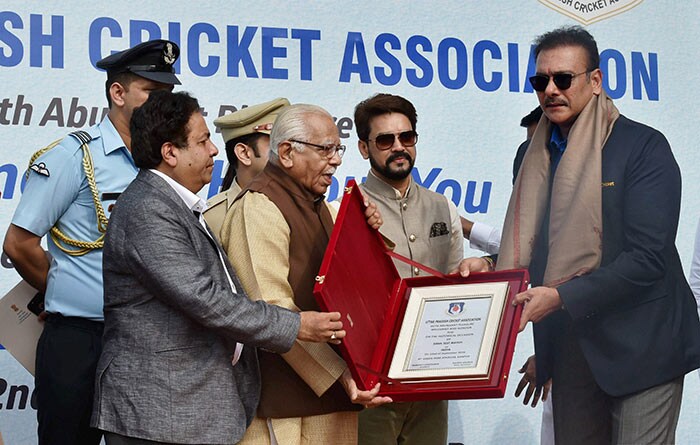 Former India team director Ravi Shastri was also present.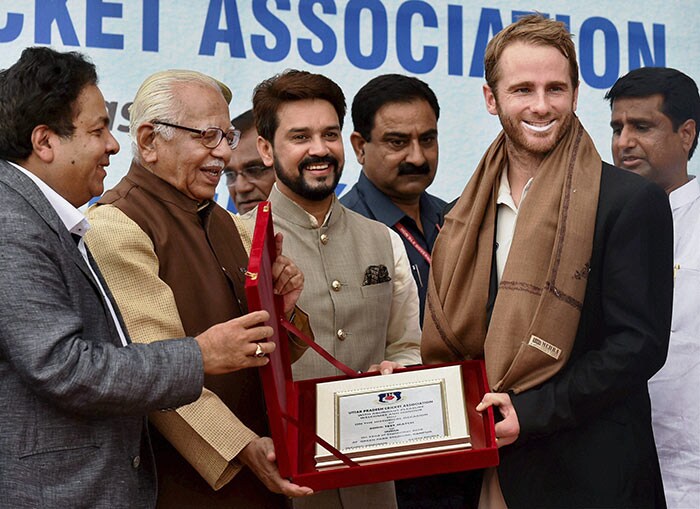 New Zealand captain Kane Williamson was also felicitated.