Dhoni signs Rs 26 crore deal
Indian captain MS Dhoni has signed a Rs 26 crore-deal with Vijay Mallya's UB Group for three years, making it the biggest endorsement deal for an Indian sportsperson.<br><br>UB will activate the deal with Dhoni during the ICC World Cup and will use him extensively for promotion during the showcase event next year.<br><br>The Indian skipper currently endorses 22 brands.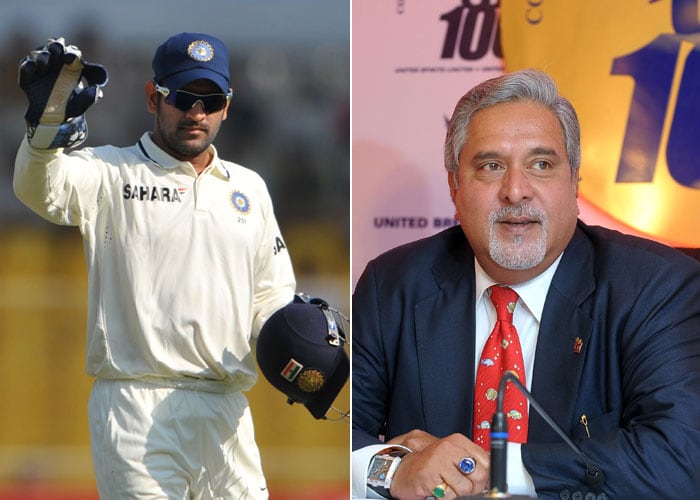 Indian captain MS Dhoni has signed a Rs 26 crore-deal with Vijay Mallya's UB Group for three years, making it the biggest endorsement deal for an Indian sportsperson.

UB will activate the deal with Dhoni during the ICC World Cup and will use him extensively for promotion during the showcase event next year.

The Indian skipper currently endorses 22 brands.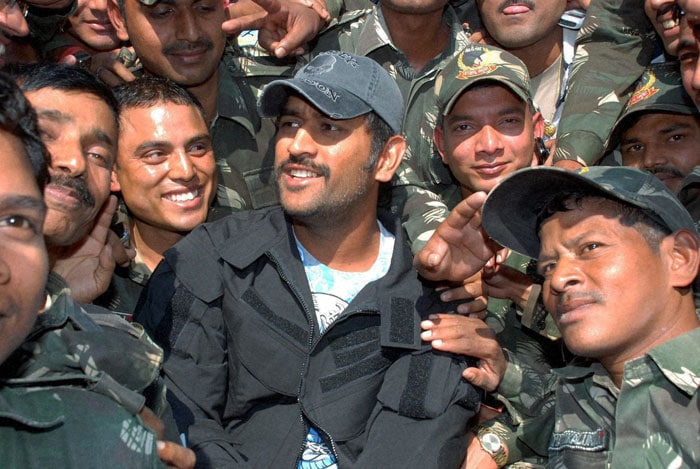 Dhoni, who is on a break from international cricket ahead of the tour to South Africa, recently visited the Jharkhand Jaguar force headquarters to meet the bravehearts who battle it out with the Maoists. (PTI Photo)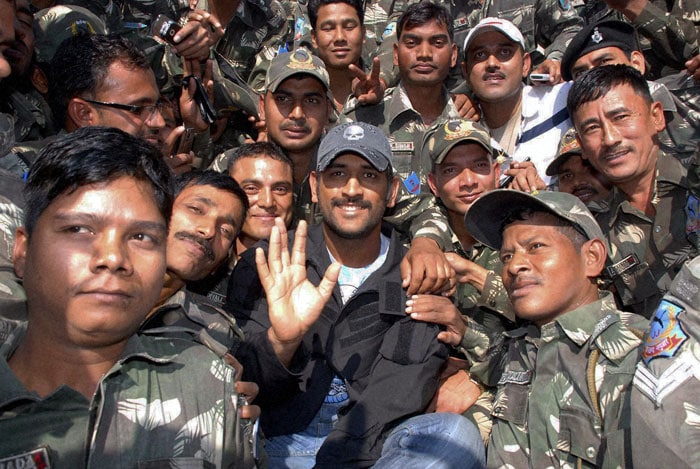 MS Dhoni with Jharkhand Jaguars officers, a specialised police force of the state, during a visit to their Ranchi headquarters. (PTI Photo)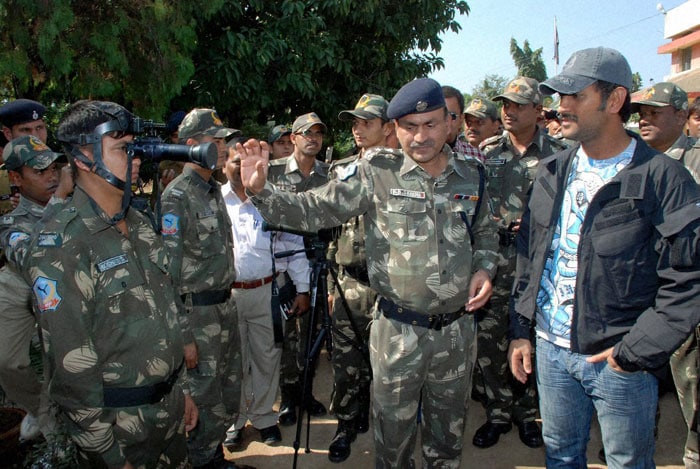 From cricket to showbiz to personal issues and favourites, the Team India captain answered all the questions thrown up by the men-in-uniform with ease. (PTI Photo)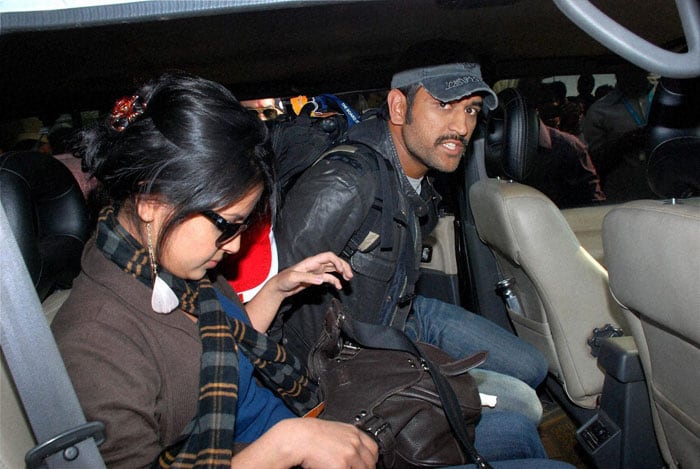 One of the Jaguar personnel, Guddu Kumar asked him why he didn't bring his wife Sakshi, he said he would bring her next time. Later the captain moved to the HEC International Cricket Stadium to watch the ongoing Ranji League match. Excited and enthusiastic. (PTI Photo)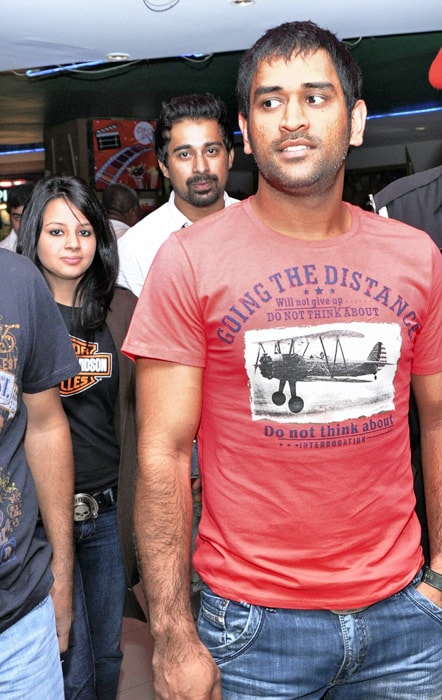 Captain of the Indian cricket team MS Dhoni alongwith his wife Sakshi outside a multiplex in Ahmedabad to watch Action Replayy. The Indian team was in the city to play a Test match against New Zealand. (PTI Photo)
MS Dhoni and his wife Sakshi visited a multiplex in the city to watch Action Replayy alongwith Aditya Roy Kapoor and Ranvijay Singh.
Director of Action Replayy Vipul Shah follows Dhoni and Aditya Roy Kapoor.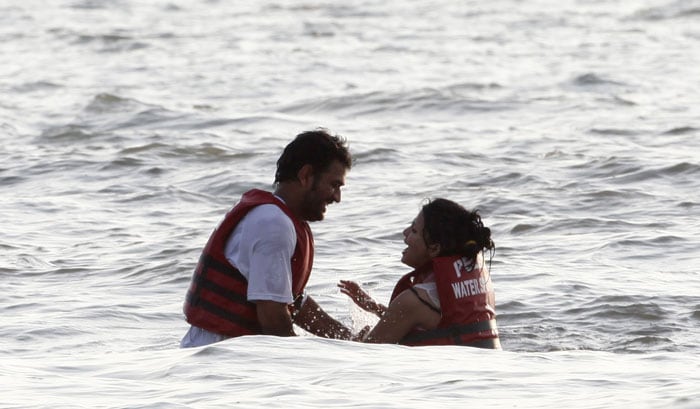 Last month Mahendra Singh Dhoni and his wife Sakshi spend time in the Arabian sea after India won the three-match ODI series against Australia in Goa. (AP Photo)
MS Dhoni, who got married to Sakshi in July this year, made most of the time he got in the jam-packed cricket calendar. (AP Photo)
Mahendra Singh Dhoni and his wife Sakshi enjoy a light moment at Benaulim beach on Sunday. (PTI Photo)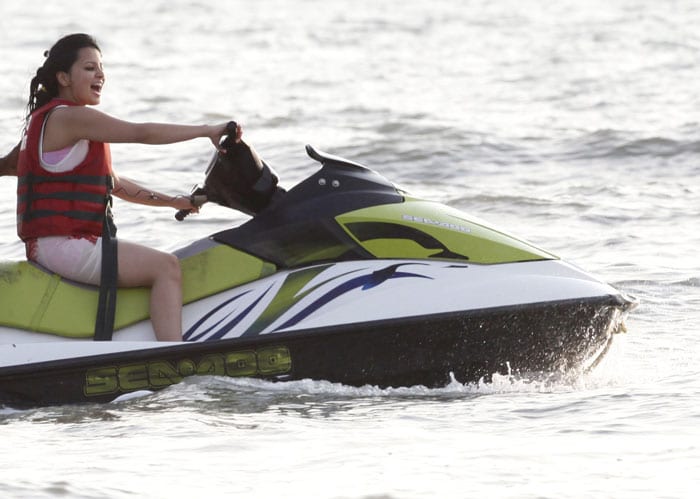 Mahendra Singh Dhoni's wife Sakshi tries her hand on a speed boat in the Arabian sea after India won the three one international series against Australia in Goa. (AP Photo)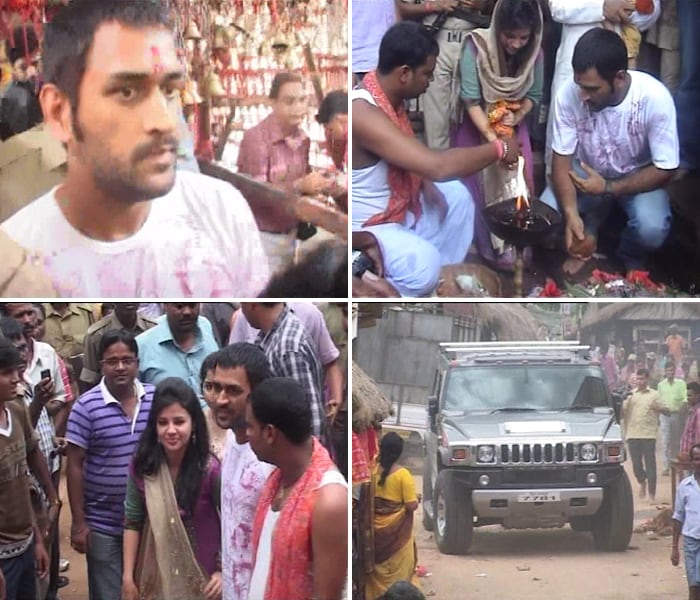 Putting the humiliating defeat at the hands of Sri Lanka behind, Captain Mahendra Singh Dhoni sought divine blessings in his home city.

Under heavy security, Dhoni visited the Deori temple near Ranchi with his wife Sakshi, father Pan Singh and other family members and prayed there for 15 minutes before catching a flight to New Delhi.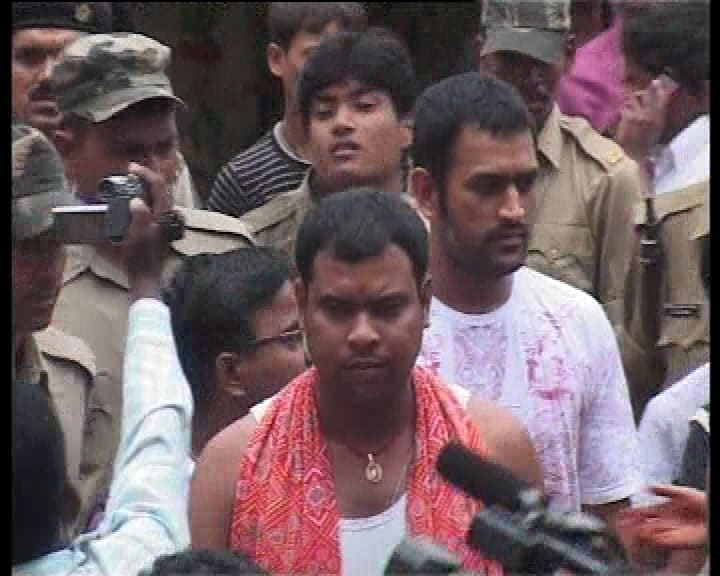 There is a popular feeling that Dhoni's performance declines if he fails to visit the Deori temple.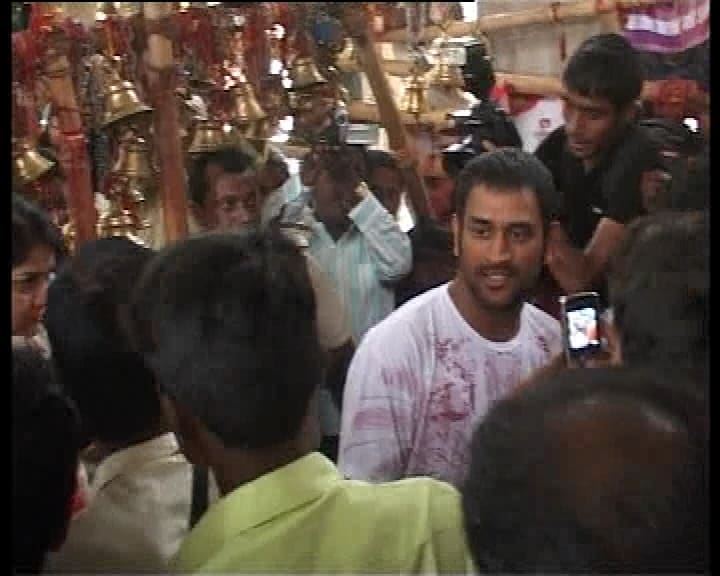 Dhoni arrived in Ranchi with his newly-wed wife after marriage on July 7 but he could not get time to visit the Deori temple. India had not performed well in test series too against Sri Lanka.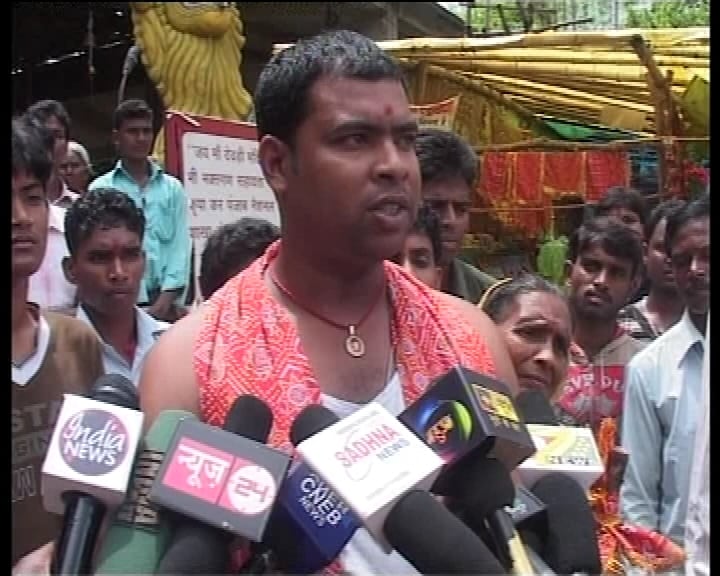 "Dhoni is a regular visitor to the temple. Even family members admit that Dhoni's performance goes down if he fails to visit Deori temple," said the priest at the temple.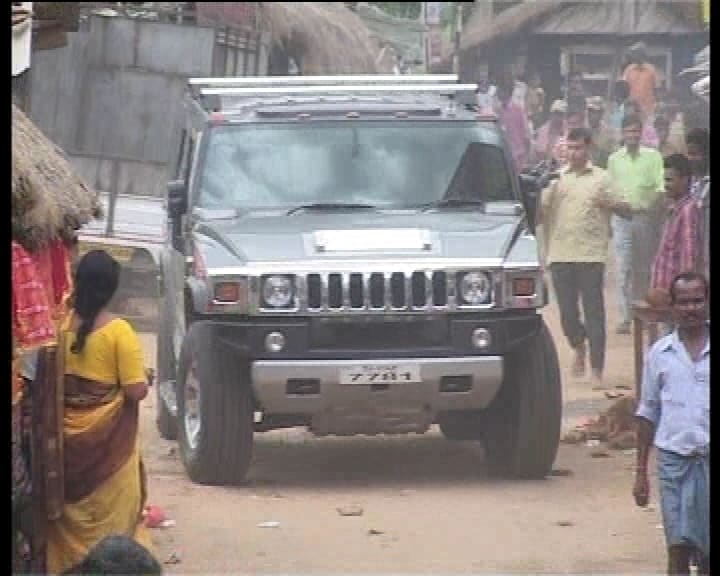 Dhoni returned to Ranchi after visiting the temple, and later caught a flight to New Delhi.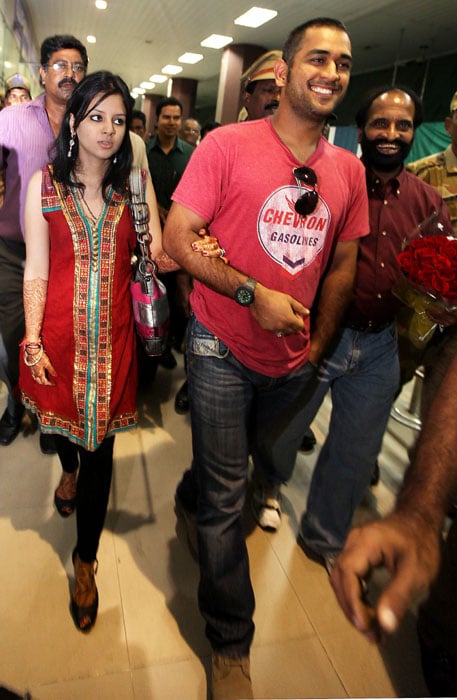 Indian captain Mahendra Singh Dhoni, accompanied by his wife Sakshi, arrived in Chennai on Thursday evening. From here he will go to Sri Lanka for the 3 Tests and ODI tri-series.

A function to honour Chennai Super Kings title triumph in IPL 3 and to extend honorary membership to Dhoni for his achievements as captain of India and CSK is slated to be organised on Friday night by Madras Cricket Club inside the Chepauk stadium.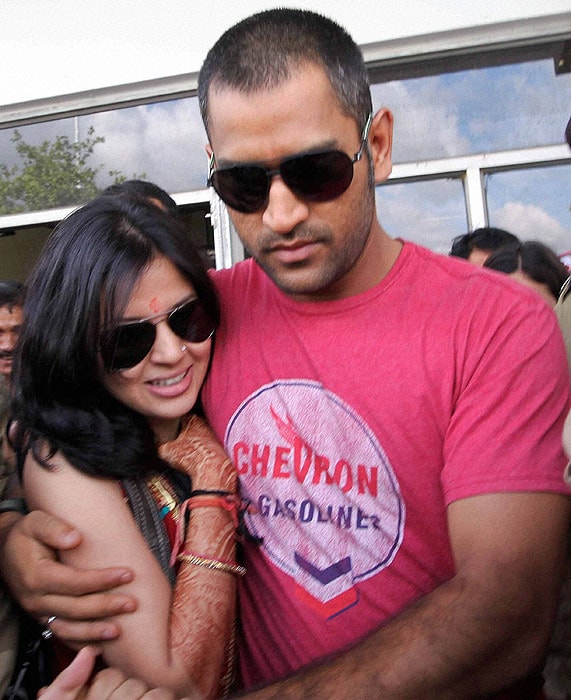 Dhoni along with his wife Sakshi, was in Kolkata on Thursday morning after celebrating his 29th birthday in Ranchi on Wednesday. They were there to meet friends and relatives.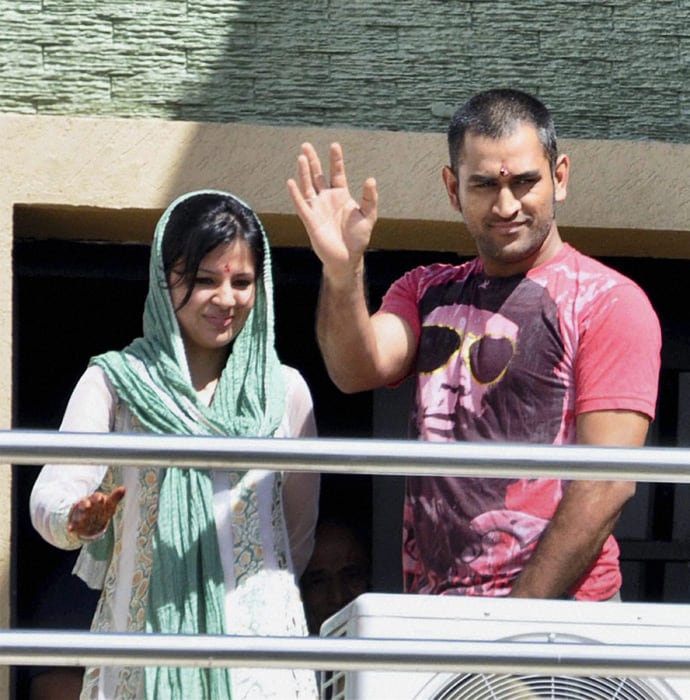 Newly-married Indian cricket captain Mahendra Singh Dhoni, who turned 29 on July 7, arrived in Ranchi from Delhi with his wife Sakshi to a rousing reception from enthusiastic fans.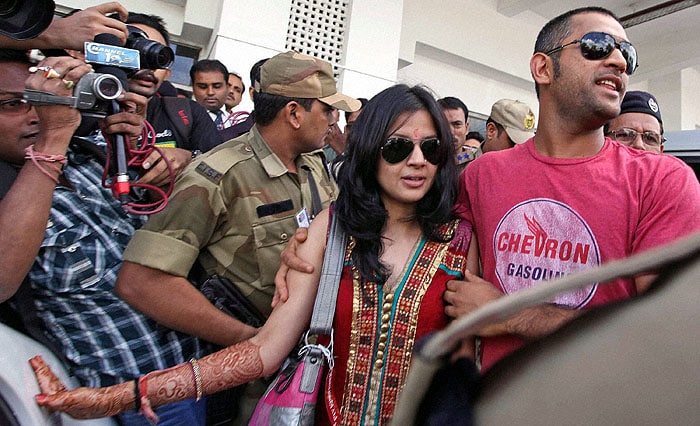 After his arrival in Ranchi, Dhoni once again dodged the media when he and his wife boarded a bacon-fitted car from the Tarmac and left the airport while cameramen ran from one gate to another.
Dhoni and Sakshi greeted scores of fans from the balcony of their house.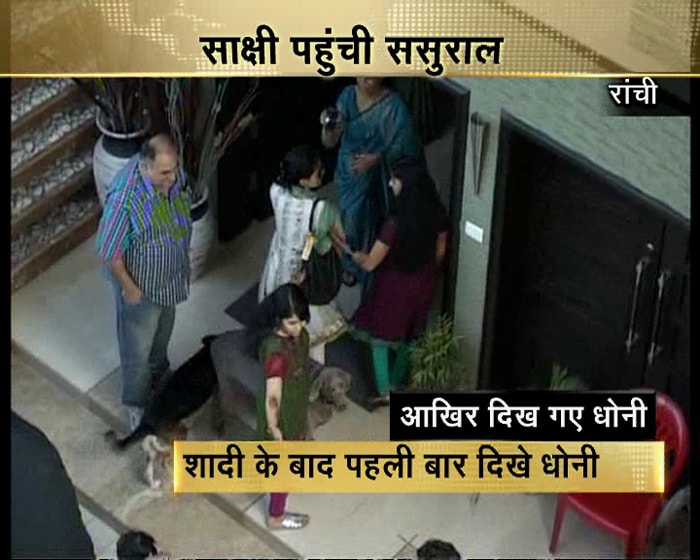 Dhoni, dressed casually, and Sakshi, wearing a salwar kurta, were welcomed by his parents and sister at their house with traditional rituals as he came home for the first time after their marriage on Sunday.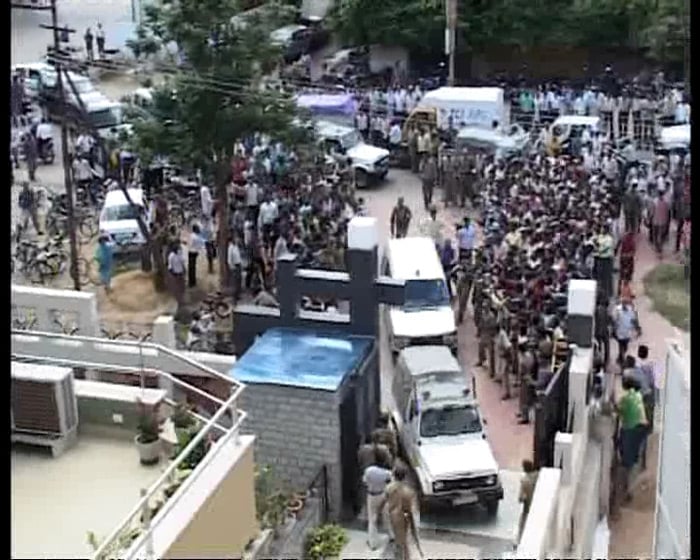 Fans and mediapersons were waiting outside the house since morning when the news of the couple's arrival came in. The district administration was informed by Dhoni's family about his arrival.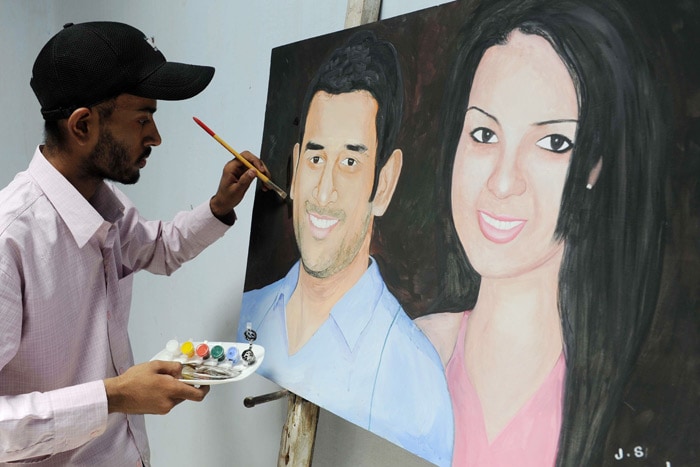 The couple is expected to host a reception at Ranchi on Wednesday evening.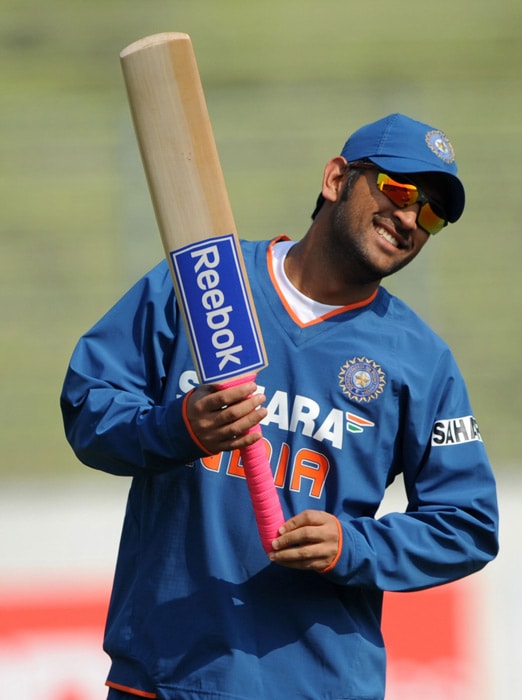 After the reception, the Indian skipper will quickly get back to his cricketing duties. The honeymoon is expected to be in Sri Lanka as the team will have to assemble there by July 9.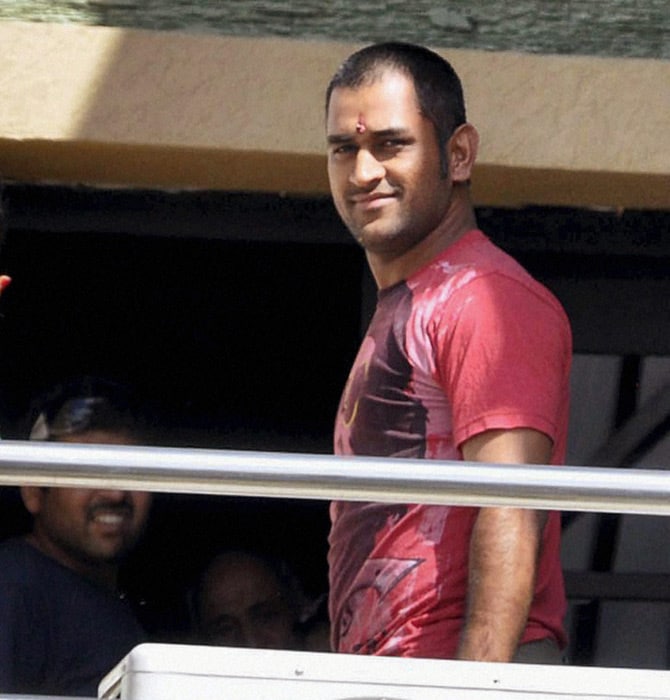 Dhoni's hair style was again changed and it was trimmed more. It is said that Sakshi likes short hair which prompted Dhoni to cut his hair short despite the famous advice by former Pakistan president Pervez Musharraf not to cut his tresses.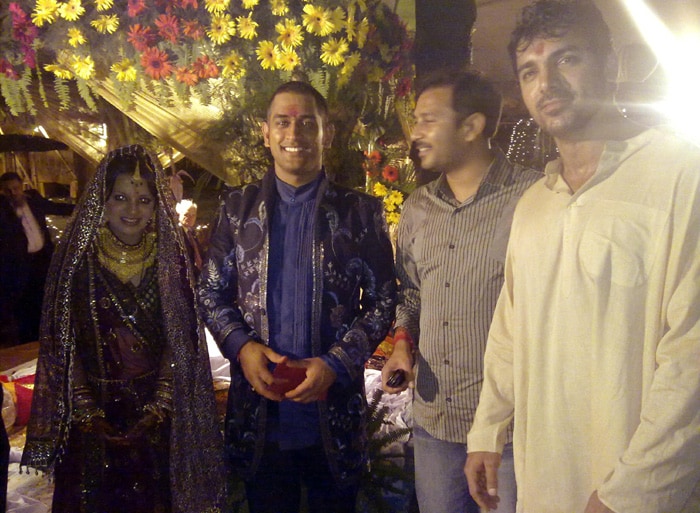 Indian cricket captain MS Dhoni tied the nuptial knot with Kolkata girl Sakshi Rawat on July 4 in a well-guarded resort in the foothills of the Himalayas. His friend and Bollywood actor John Abraham was also present.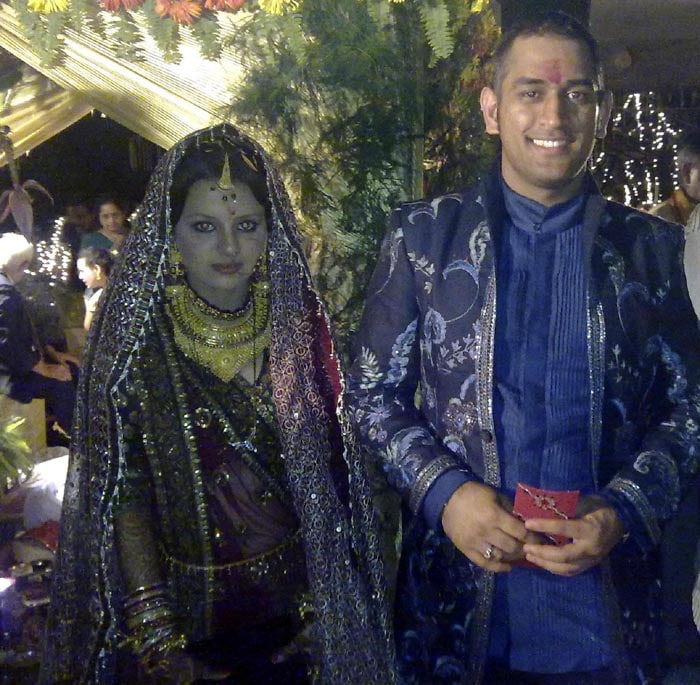 Dhoni, one of India's most successful captains, got married just three days before his 29th birthday.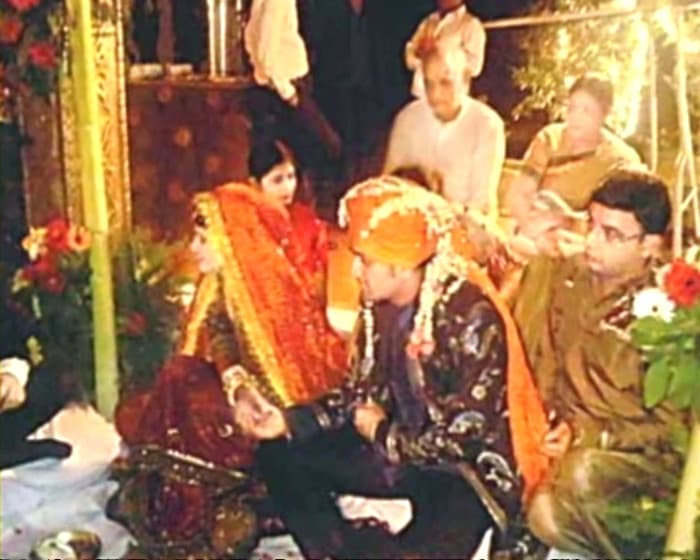 The marriage ceremony was held according to Kumaoni customs.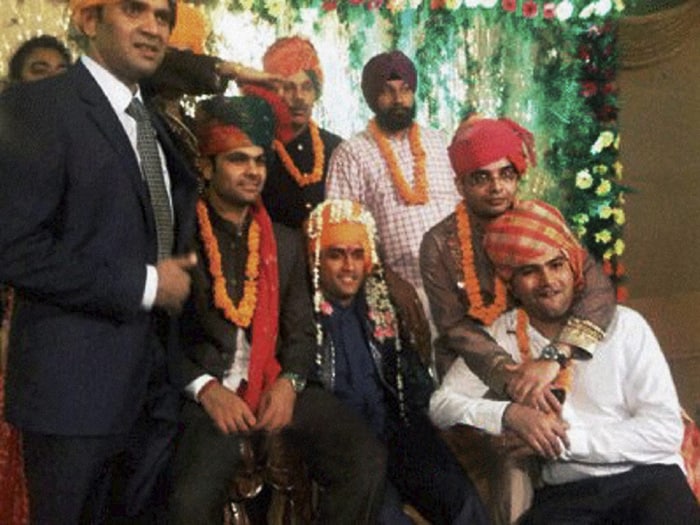 Fellow cricketers RP Singh, Rohit Sharma, Ashish Nehra, Harbhajan Singh and Suresh Raina were present at the wedding.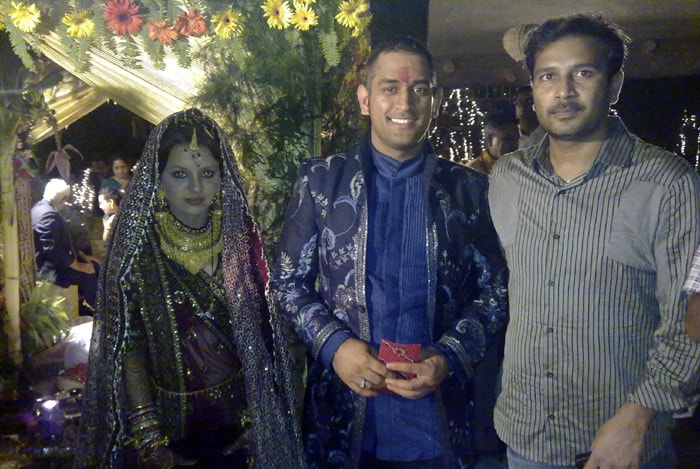 In the Dhoni-Sakshi wedding, a 15-course vegetarian meal was served to the guests.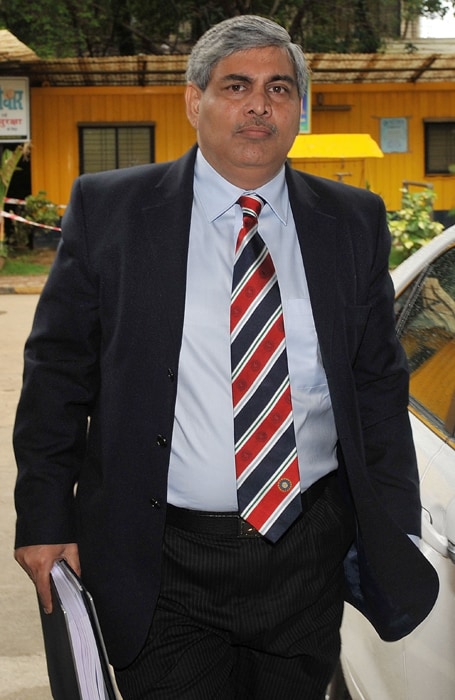 BCCI bigwigs including President Shashank Manohar and N Srinivasan are said to have attended the wedding.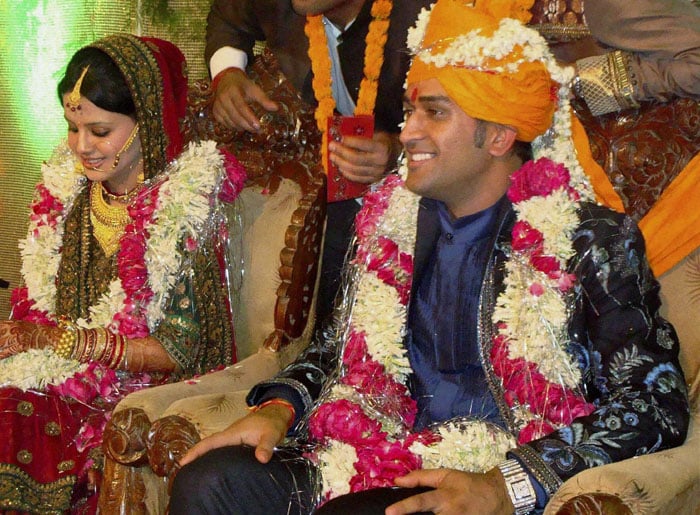 The couple were to host a reception in Mumbai on July 7, which also happened to be Dhoni's 29th birthday.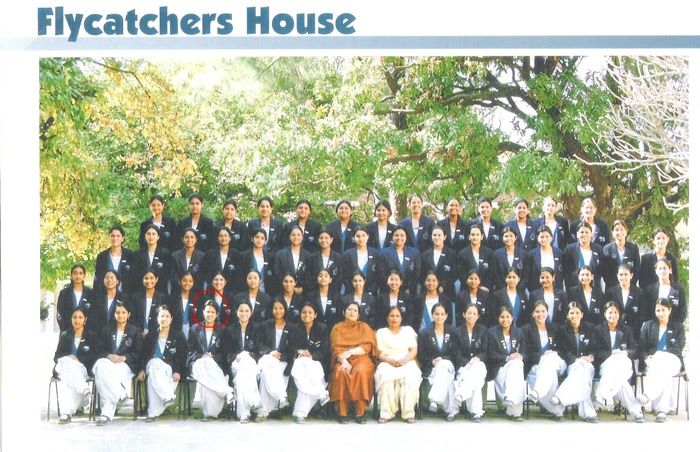 Dhoni's wife, Sakshi studied in the famous Welham Girls' School in Dehradun.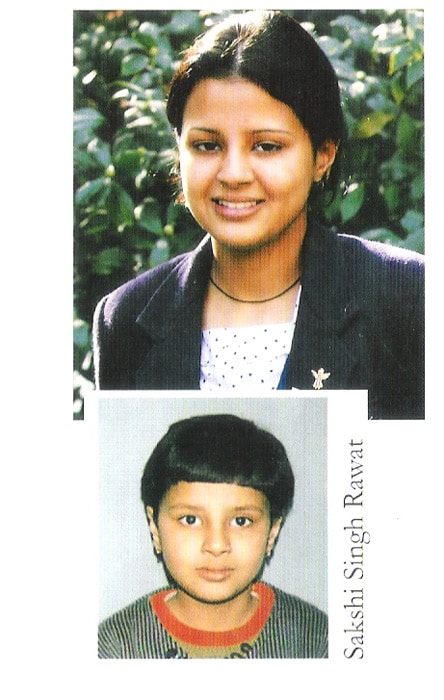 She completed a course in hotel management two months ago from Aurangabad, Maharashtra.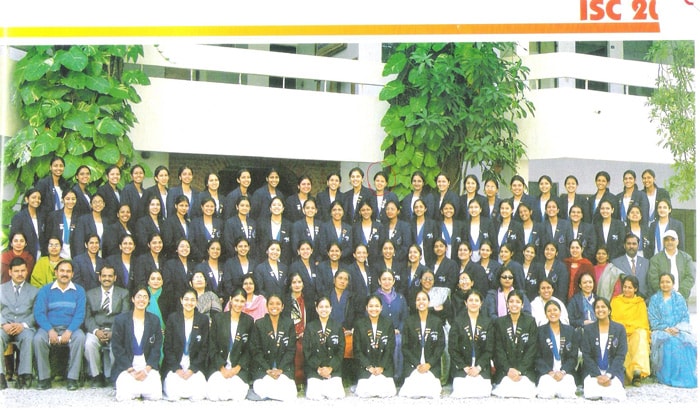 Sakshi had been friends with Dhoni at DAV school in Ranchi. They had been dating each other for the last two years.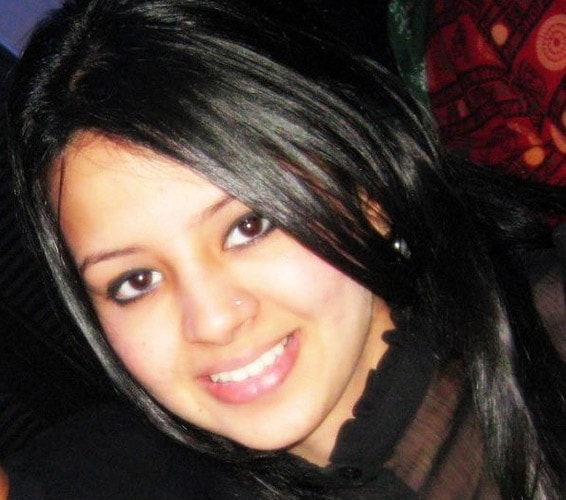 Their fathers were colleagues in MECON. Sakshi's father shifted back to their native place, Dehradun after spending a few years in Ranchi.
Dhoni was earlier linked with actresses Deepika Padukone and Asin and with southern star Lakshmi Rai. However, none of them ever confirmed anything and these reports died as rumours.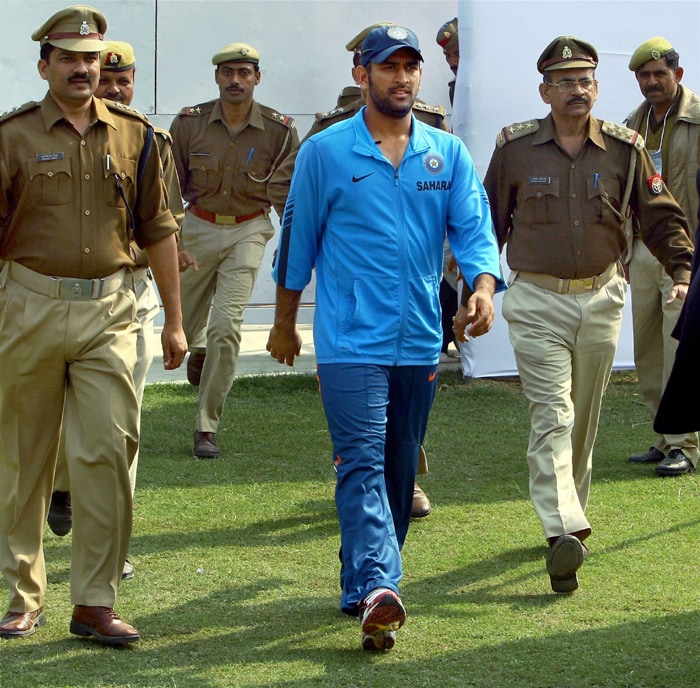 As Dhoni starts his new innings, we take a quick look at his 'dream-come-true' life so far.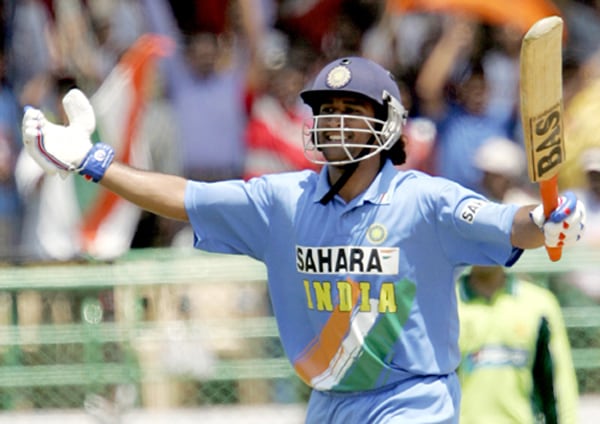 Born on July 7 1981 in Ranchi, Dhoni shot to fame in 2005. Though he made his debut in December 2004 against Bangladesh, he got noticed in international cricket after his blazing knock of 148 runs against Pakistan in Vishakhapatnam. That knock hailed his arrival.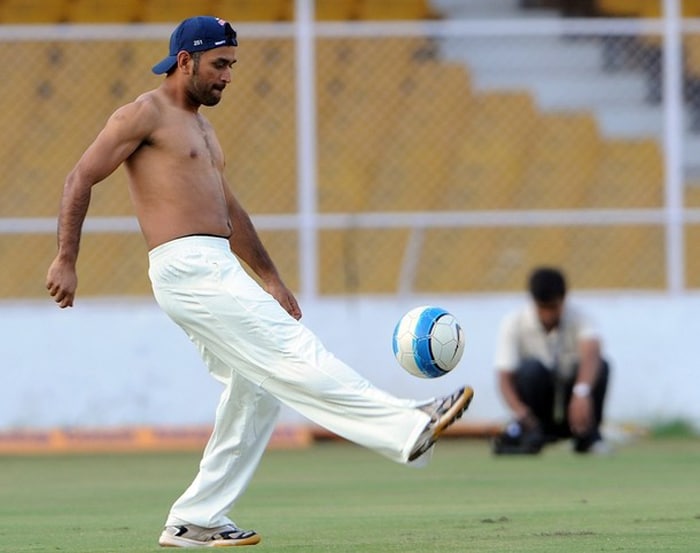 Known to play with the most unorthodox technique, Dhoni had never thought of becoming a cricketer as a kid. His first love was football.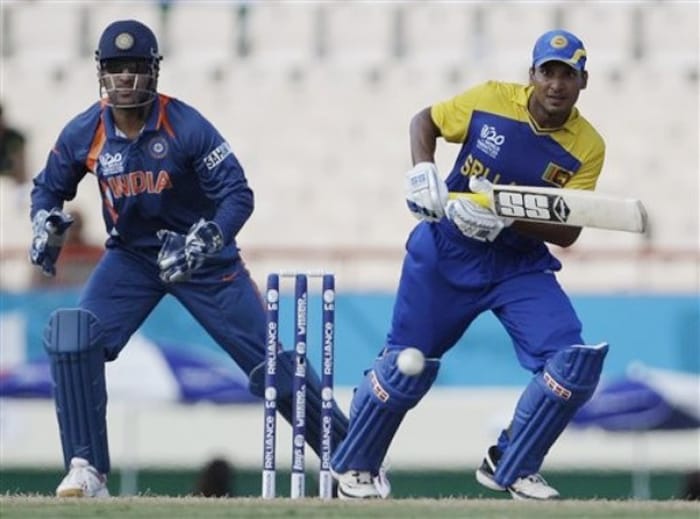 His ability to stay calm and focussed under pressure, and play some quick and destructive knocks, answered India's long wait of having a proper wicketkeeper-batsman. He soon became what Adam Gilchrist was to Australia and Kumar Sangakkara to Sri Lanka.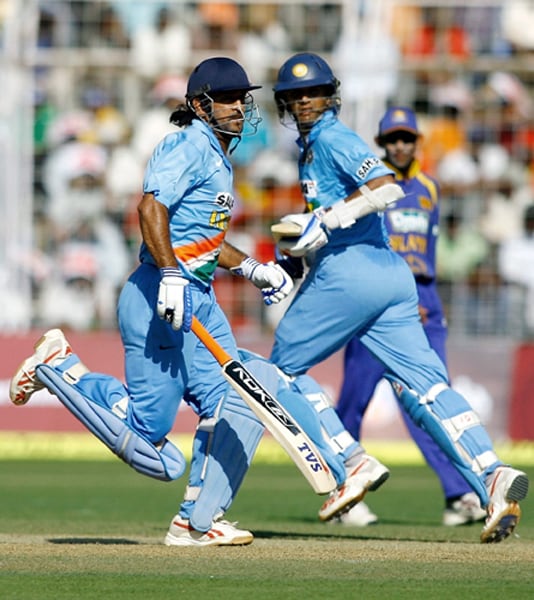 In October 2005, he played a blistering knock of 183 runs in Jaipur against Sri Lanka. He remained not out.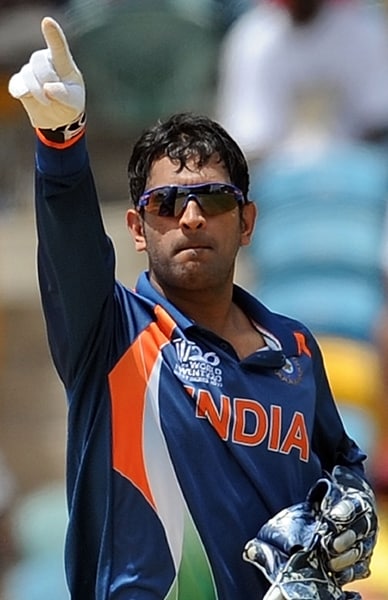 In less than 3 years since his debut, he made a place for himself in the star-studded Indian team. After a disastrous ICC World Cup in the Caribbean, Dhoni was made captain of the ODI side.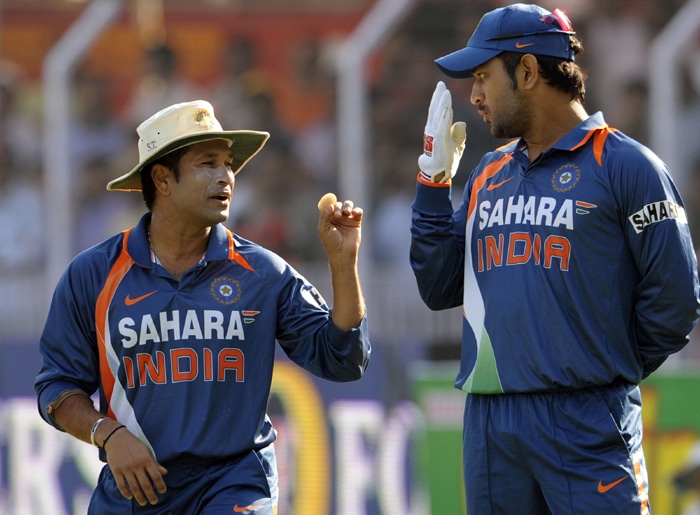 After the England series, senior players like Rahul Dravid, Sachin Tendulkar and Sourav Ganguly withdrew from the upcoming T20 World Cup. The selectors infused their faith in Dhoni and made him the captain of the side that was full of youngsters.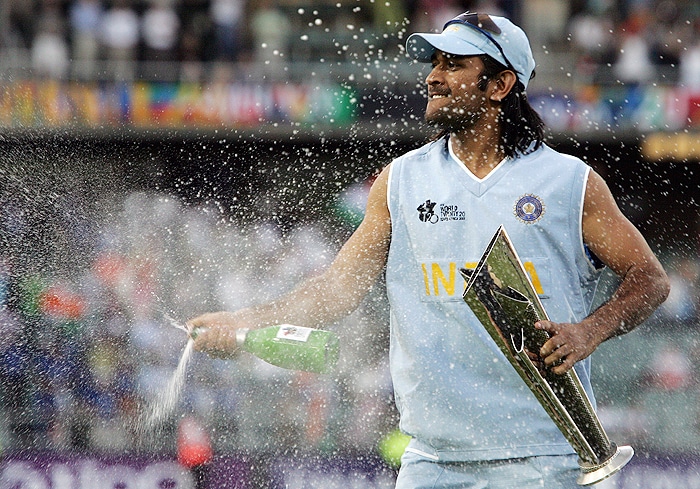 Under his instinctive and innovative captaincy, India won the inaugural T20 World Cup. After 1983, it was the first time that India won a World title.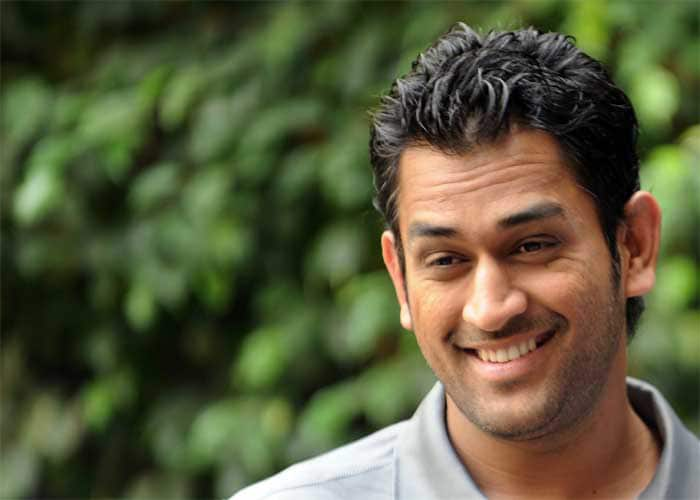 Dhoni became the first international player to be named ICC ODI Player of the Year in 2008 and 2009.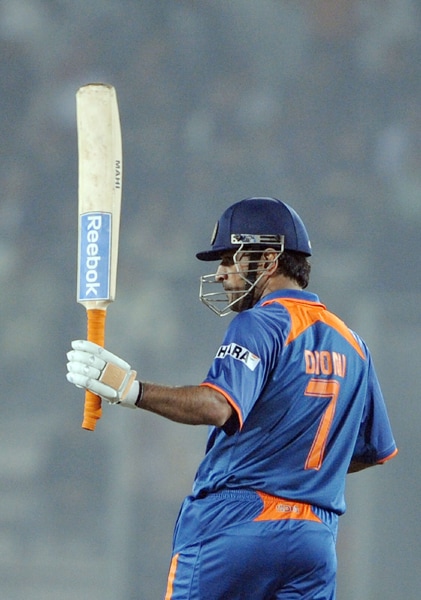 He is also the World No.1 ODI player in the ICC rankings. He has so far played 166 ODIs and despite batting down the order, he has managed to keep an average of 51.31.
Dhoni took reins of the Indian Test side during the fourth and final Test against Australia at Nagpur in November 2008 when Anil Kumble announced his retirement.
Under his captaincy India became No. 1 in the ICC Test Rankings in December 2009. After that he led India in a series levelling world championship of Test against the South Africans in Feb 2010. As a result India managed to retain the number one spot in the ICC Test Rankings.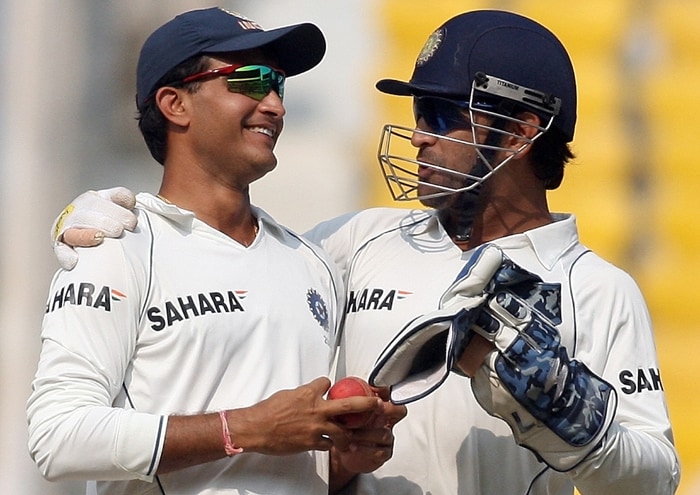 Many compare Dhoni's leadership skills with Sourav Ganguly, one of India's best captains. Experts say that Dhoni's carrying Ganguly's legacy forward. However, both these captains have their own individuality. While Ganguly wore his emotions to the field, Dhoni remains calm and composed even in tough circumstances.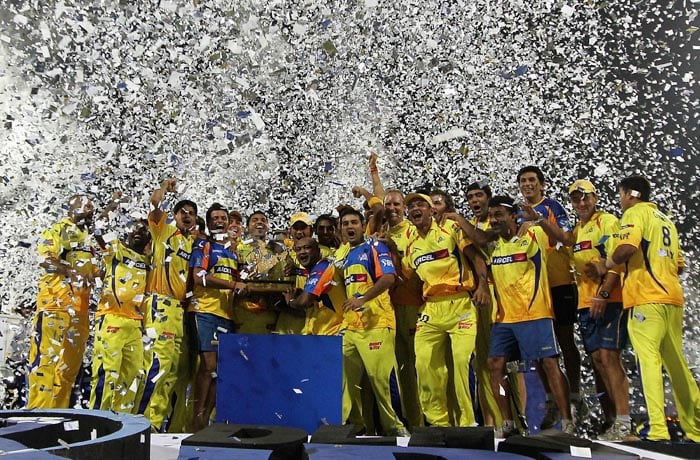 He is one captain who likes to lead from the front. In the cash-rich IPL, Dhoni leads the Chennai Super Kings. He has taken Chennai to the finals twice in 3 years. In 2010, he guided them to the title.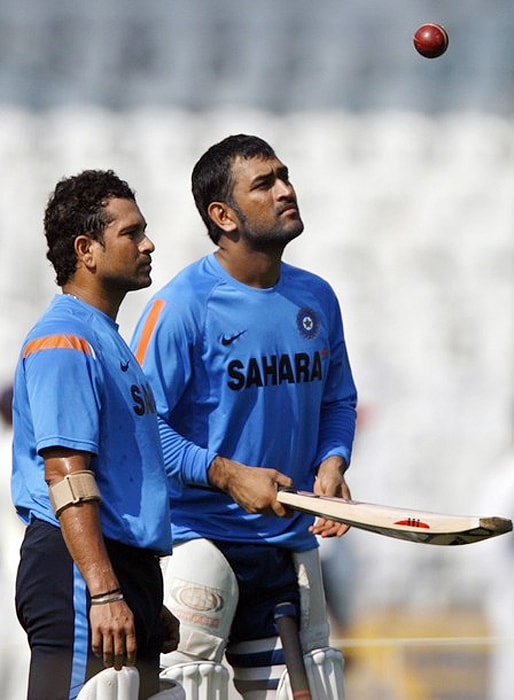 According to the Forbes list in 2009, Dhoni emerged as the richest cricketer in the world, ahead of Sachin Tendulkar.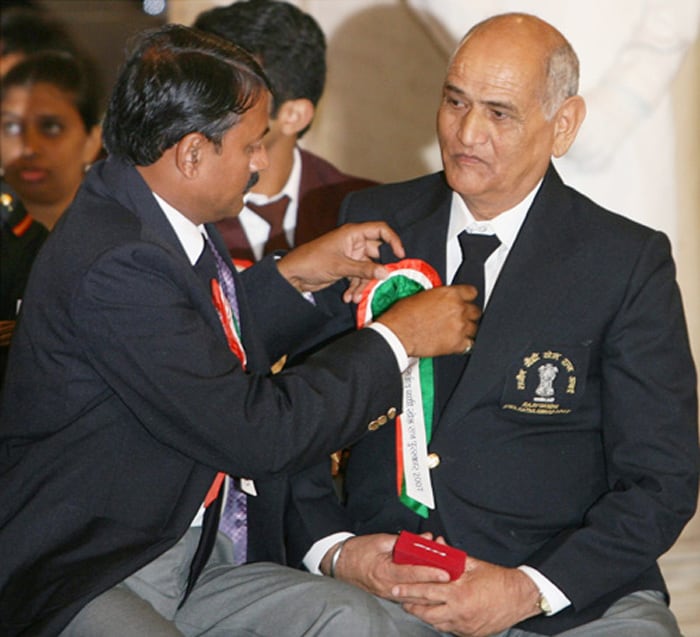 Dhoni was bestowed the Rajiv Gandhi Khel Ratna award and the Padma Shri, India's fourth highest civilian honour in 2009.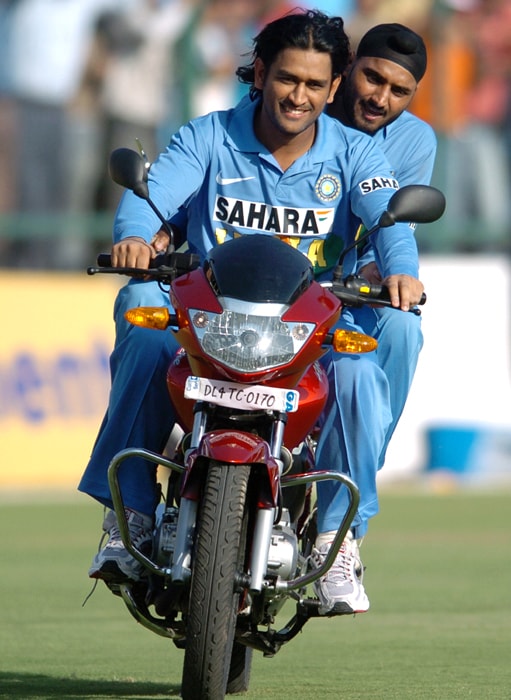 Apart from cricket, Dhoni is passionate about bikes and dogs.