Dhoni now India's most successful keeper
If there was ever a reincarnation of Midas, it would be Indian cricket skipper MS Dhoni. Leaving aside India's recent dismal tour of England, everything he has touched, has turned to gold. In just six years, he has achieved what many can only dream of. The Indian captain has now added another honour to his list of achievements.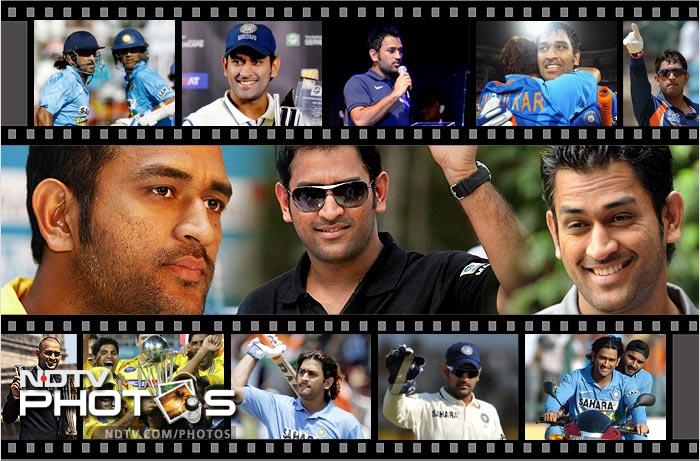 If there was ever a reincarnation of Midas, it would be Indian cricket skipper MS Dhoni. Leaving aside India's recent dismal tour of England, everything he has touched, has turned to gold. In just six years, he has achieved what many can only dream of. The Indian captain has now added another milestone to his list of achievements.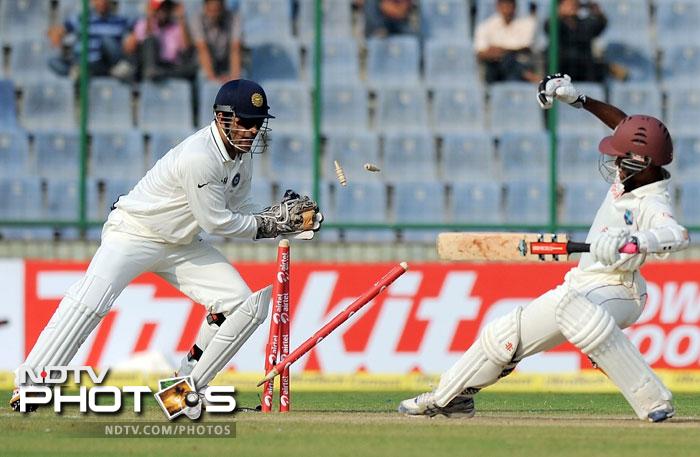 MS Dhoni on Sunday reached another milestone as he pipped Syed Kirmani to become the Indian wicketkeeper with the highest number of dismissals in his kitty in Test cricket.

Dhoni stumped Kraigg Brathwaite off Pragyan Ojha's bowling to bag his 199th victim in his 62nd Test match - one more than Kirmani who represented India in 88 Tests. He now has 200 dismissals - 174 caught behind and 26 stumpings. Coming up are his other achievements....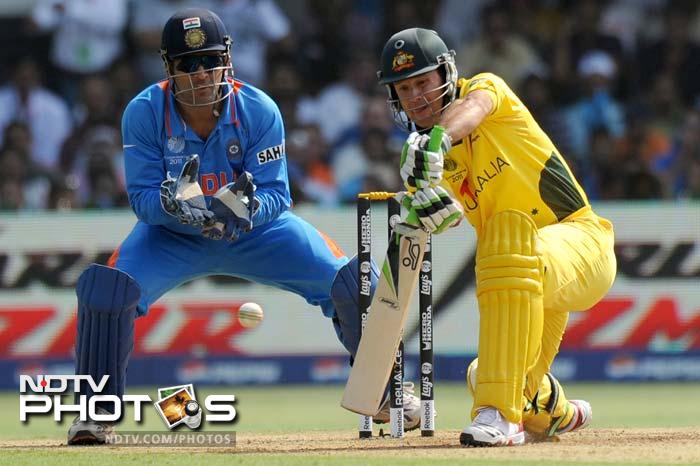 MSD is already India's most successful wicketkeeper in the 50-over format. In 196 ODIs, he has executed 248 dismissals - 187 catches and 61 stumpings.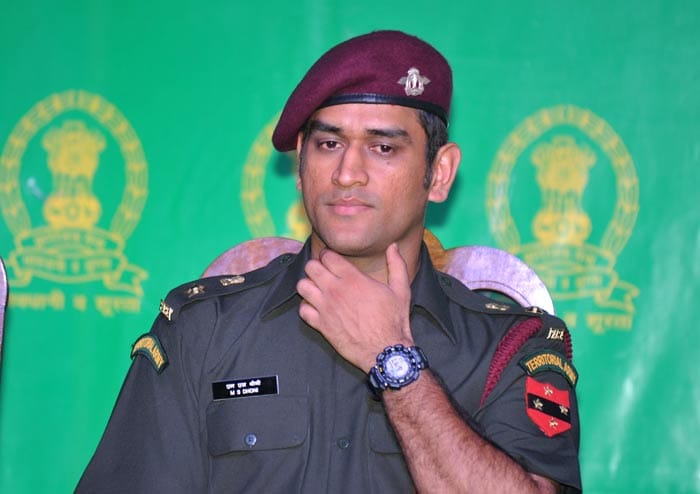 MS Dhoni was presented with an honourary rank of Lt. Colonel in the Indian Army on Tuesday, November 1.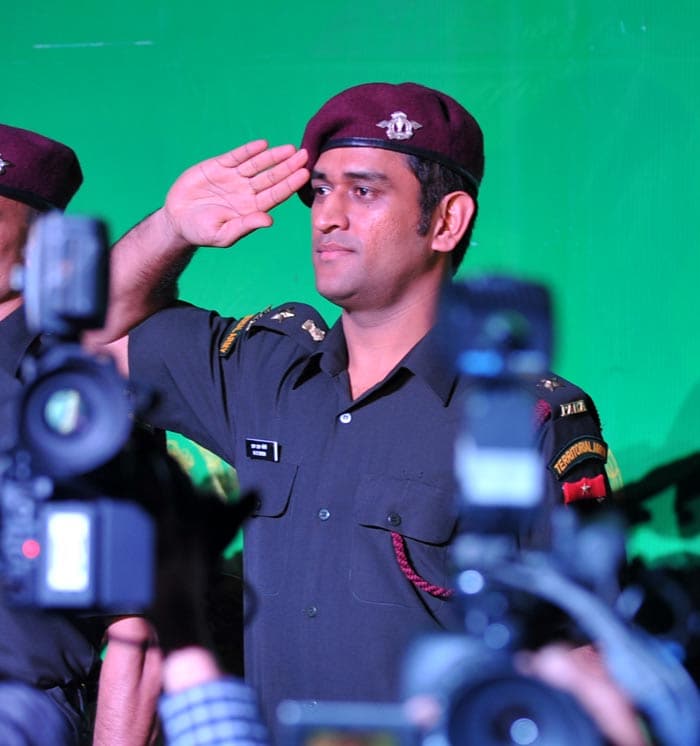 He was honoured for his contribution towards cricket in India.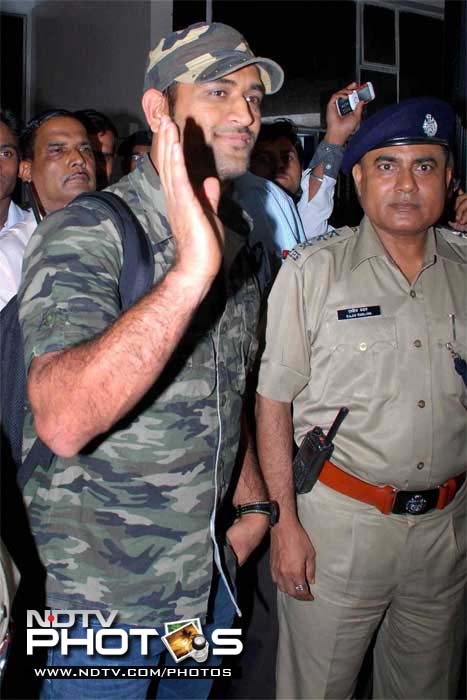 The honour was bestowed on Dhoni after Jharkhand Chief Minister Arjun Munda recommended his name to the Ministry of Defence in June.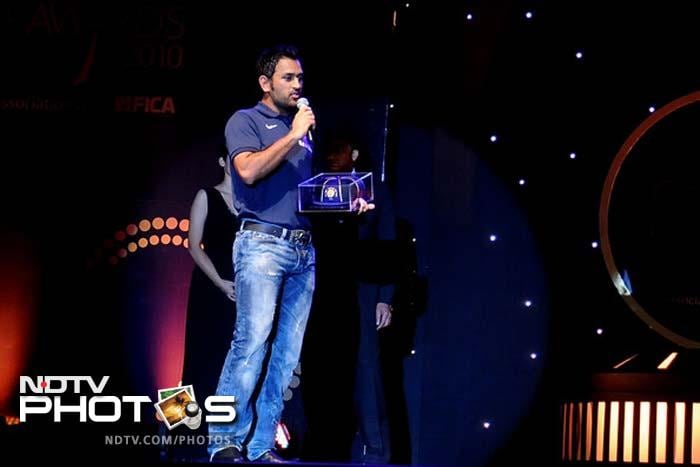 For his exceptional leadership skills, the ICC named Dhoni the captain of its ODI team of the year in 2011. He was also chosen as the skipper of ICC's Test World XI in 2010.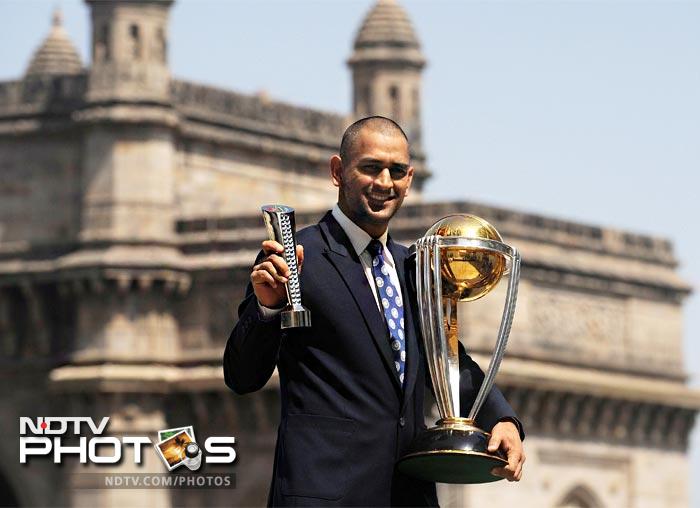 World Cup 2011 win: This will be a no brainer. It has to be MS Dhoni's and Indian team's top most achievement. Dhoni, who had a rather subdued tournament as a player, was like Yuvraj said, 'a bomb waiting to explode'. And explode he did. With a knock 79-ball 91 runs, he powered India to the World Cup win.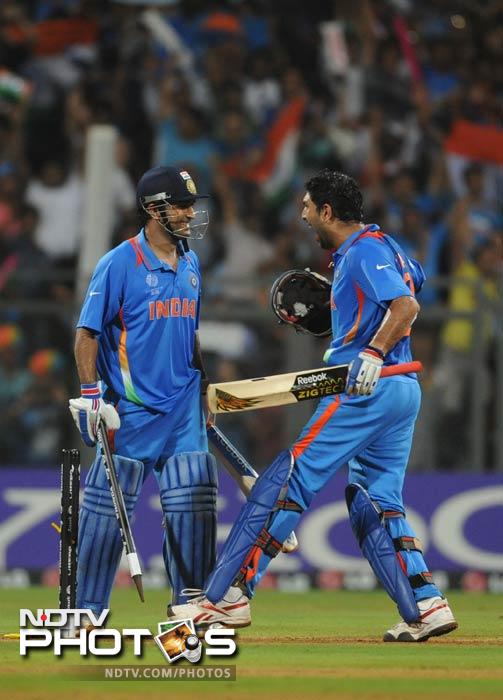 In the three World Cup finals, Dhoni's unbeaten knock of 91 runs is the highest by an Indian skipper. His 91 off 79 balls is the third highest by a captain in a World Cup final. Ricky Ponting tops the list with his unbeaten 140 runs which he had scored against India in 2003.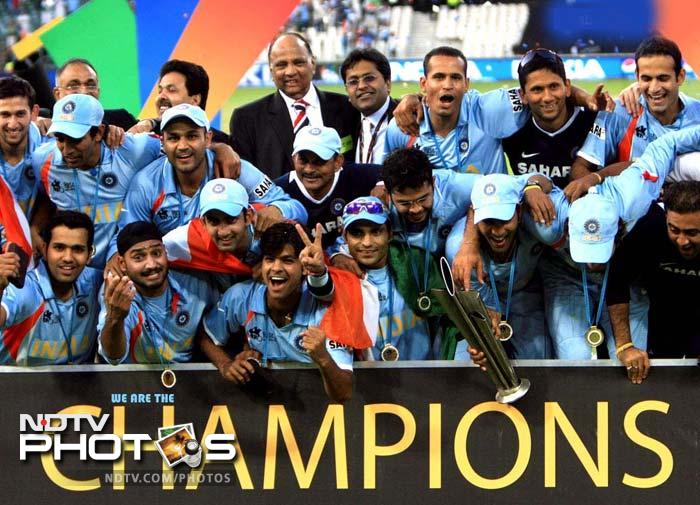 T20 World Cup win: Dhoni's first ever World title came in 2007. That was the year when India had made an embarrassing exit from the 50-over World Cup in the Caribbean. After the seniors Rahul Dravid, Sachin Tendulkar and Sourav Ganguly opted out of the T20 format, Dhoni was given the reins of the team. With his inspiring and innovative captaincy, Dhoni guided his team the title win and gave his countrymen a reason to cheer.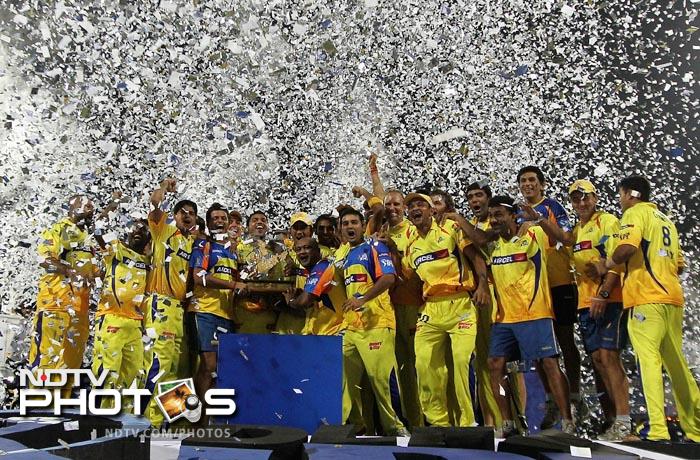 IPL 2010 win: When the Indian Premier League came into existence, Dhoni was the costliest player and he was bagged by the Chennai Super Kings. He soon proved his worth. After successfully guiding his IPL team Chennai Super Kings to semi-finals in the first two seasons, he had a go at the title in 2010.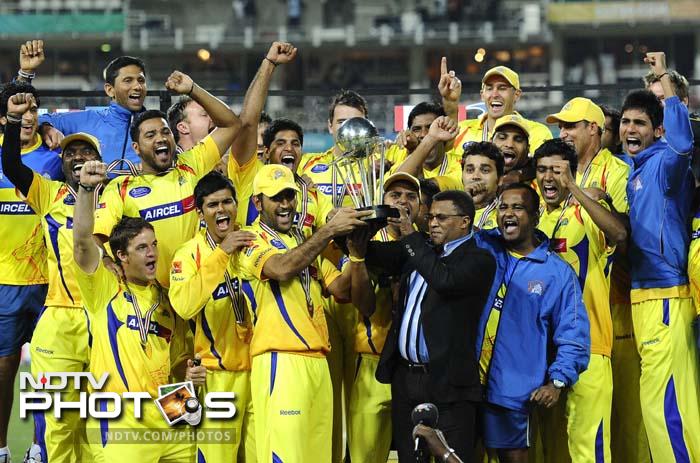 Champions League 2010 win: Last year, after Chennai made it to the Champions League T20, a tournament for domestic champions of all member countries, Dhoni made sure his team made its presence felt on the global platform. The Chennai Super Kings lifted the Champions League T20 trophy.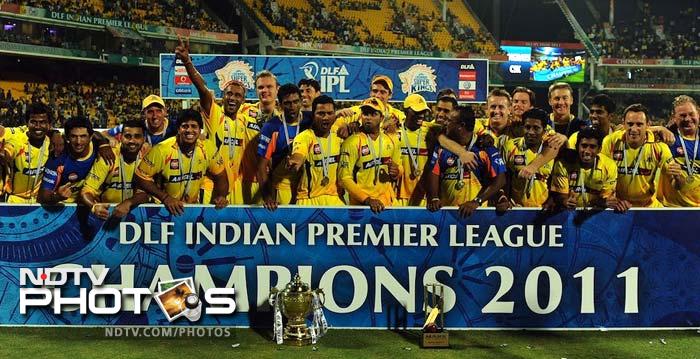 IPL 2011 win: After an emotionally, physically and mentally draining World Cup, the IPL was perhaps the last thing that anyone wanted. But as the schedule would have it, the T20 tournament was just a week after the BIG WIN. Dhoni, however, looked all geared up and made sure he continued with his winning streak. He successfully steered the Chennai Super Kings to a second IPL title.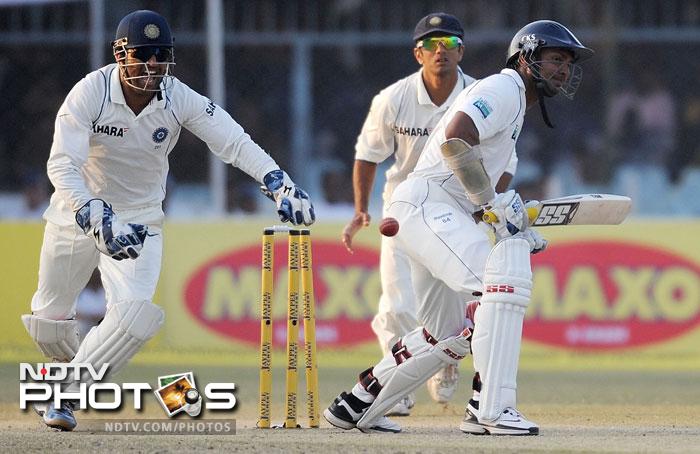 India World No 1 in Tests: India became World No. 1 in Tests after their 100th Test win against Sri Lanka. The campaign that had started under Sourav Ganguly and was carried by Rahul Dravid and Anil Kumble, got completed by MS Dhoni in 2009. The win over South Africa at home made sure India retained the No. 1 tag for the 2010 season.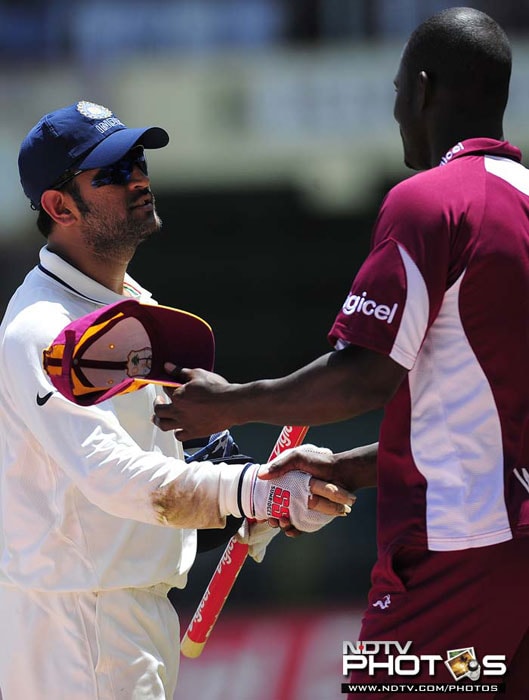 Dhoni overtakes Azharuddin: MS Dhoni, with 15 victories out of 31 Tests, has eclipsed Mohammad Azharuddin's tally of 14 wins out of 47 - the second highest by an Indian captain, behind Sourav Ganguly - 21 in 49. He achieved the feat after India won the first Test against the West Indies.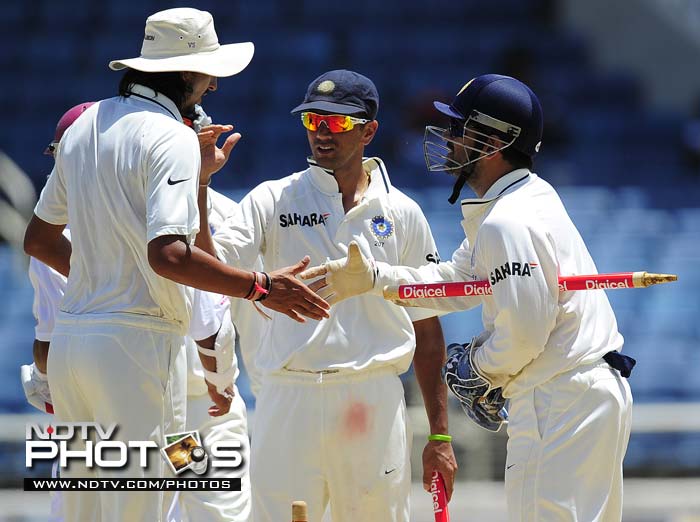 Under Dhoni's captaincy, India for the first time in the history of cricket won the first Test of a series against West Indies in the Caribbean. India won the first Test in Kingston by 63 runs.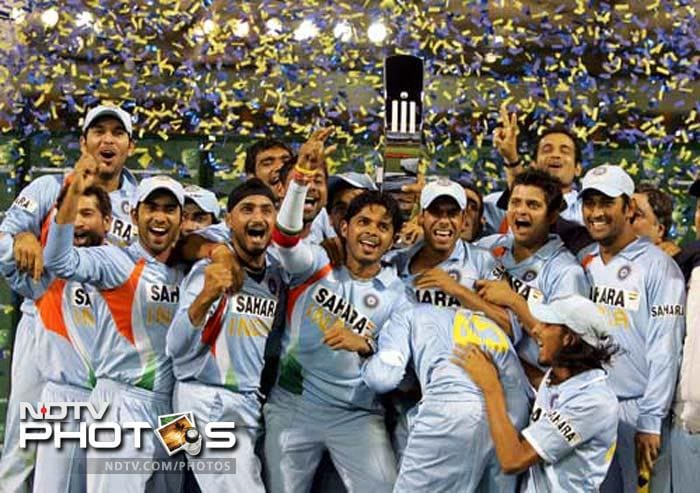 After a much-controversial Test series with Australia in 2008, India had to play the tri-series with the hosts and Sri Lanka. India won the CB Series, as the series was known, for the very first time since its inception. It came under Dhoni's captaincy even if it was Sachin Tendulkar's antics with the bat that played a pivotal role. However, Dhoni too scored 347 runs in 10 matches. That was the last edition of the tri-series and India proudly retains the trophy forever.
Started in 1983 for the members of the Asian Cricket Council, India had last won the Asia Cup in 1995. It took 15 years to end the drought and it was none other than Dhoni who led India to the win.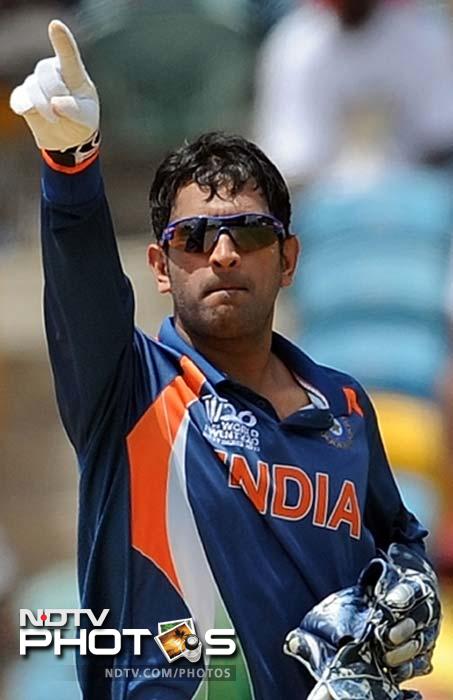 On top of the World: In less than two years of his ODI debut, Dhoni became the World No. 1 ODI batsman, ahead of players like Sachin Tendulkar, Ricky Ponting and Jacques Kallis. His current ranking is 3rd.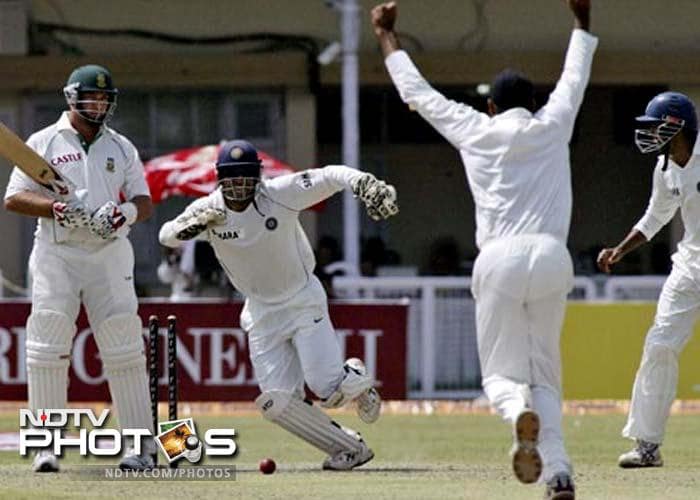 MS Dhoni led India in Tests for the first time in April 2008 in Anil Kumble's absence against South Africa and leveled the series 1-1 in Kanpur.
In 2005, MSD equalled Sourav Ganguly's record of scoring 183 runs, the second highest score by an Indian. He smashed an unbeaten 183 off 145 balls with 15 fours and 10 sixes in Jaipur, as India successfully chased Sri Lanka's 298. It is the highest ODI score by a wicketkeeper.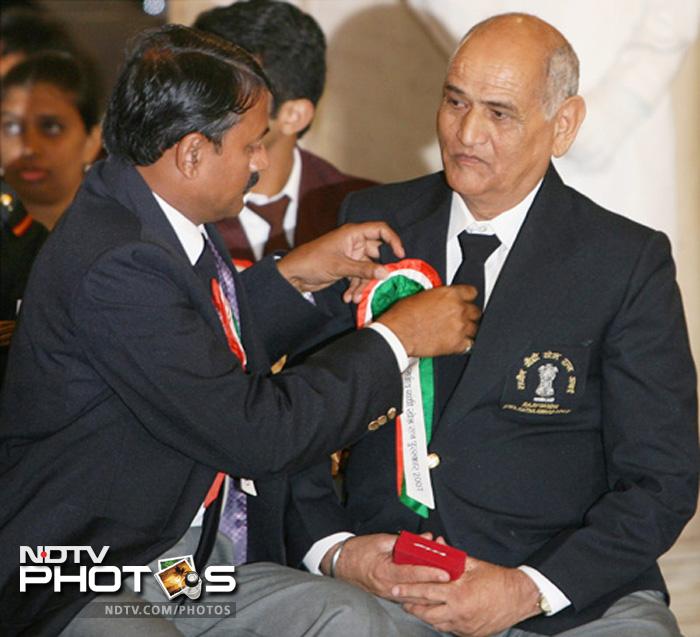 MSD is only the second Indian cricketer to have received the Rajiv Gandhi Khel Ratna award, the highest honour given for achievements in sports. He got the award in 2008. His award was collected by his father Shri Pan Singh.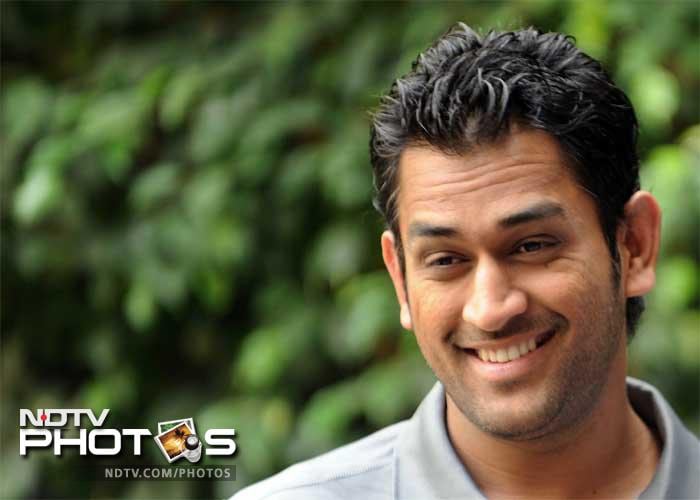 MS Dhoni had topped the Forbes' list of richest cricketers in 2009 ahead of Sachin Tendulkar.
In December 2010, Dhoni signed a Rs 26 crore-deal with Vijay Mallya's UB Group for three years, making it the biggest endorsement deal for an Indian sportsperson. The Indian skipper currently endorses 22 brands.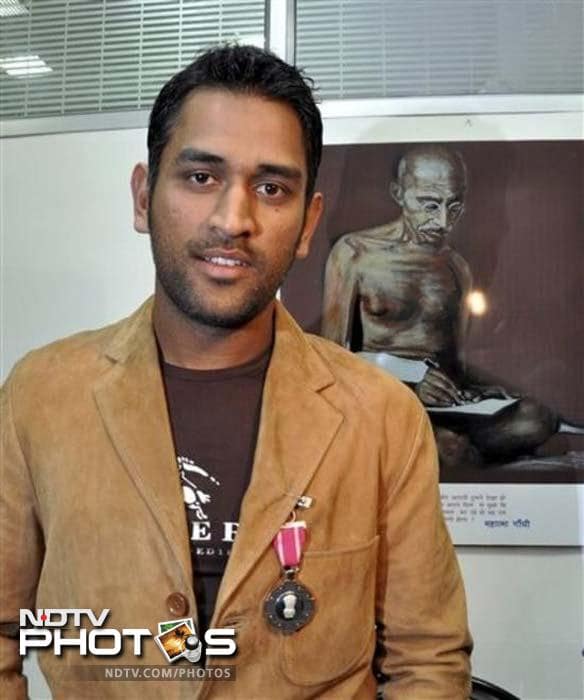 In 2009, our Captain Cool won Padma Shri, India's fourth highest civilian honour.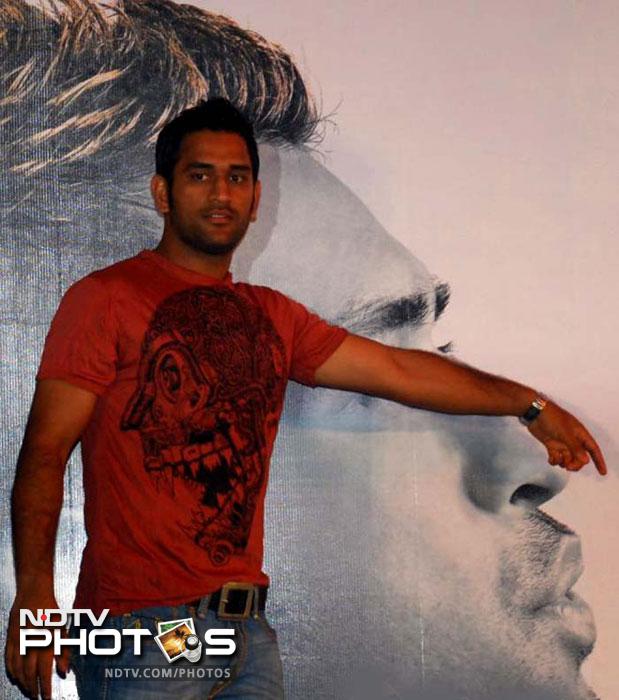 For his swashbuckling style, composed demeanor and subdued flamboyance, Dhoni was chosen as MTV's Youth Icon of the year in 2006, within 2 years of his international debut.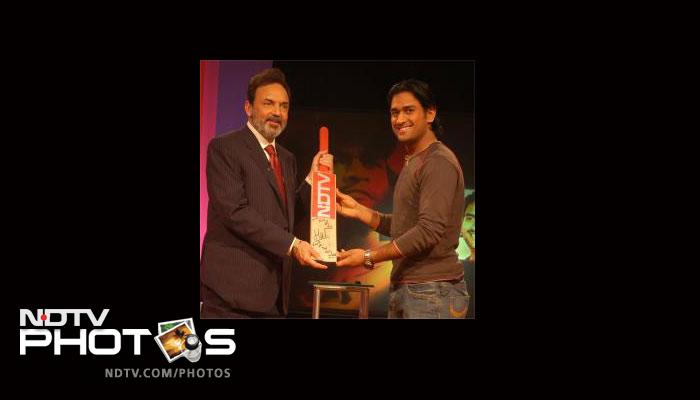 After he led India to the T20 World Cup win in 2007, he was presented with NDTV Indian of the Year award.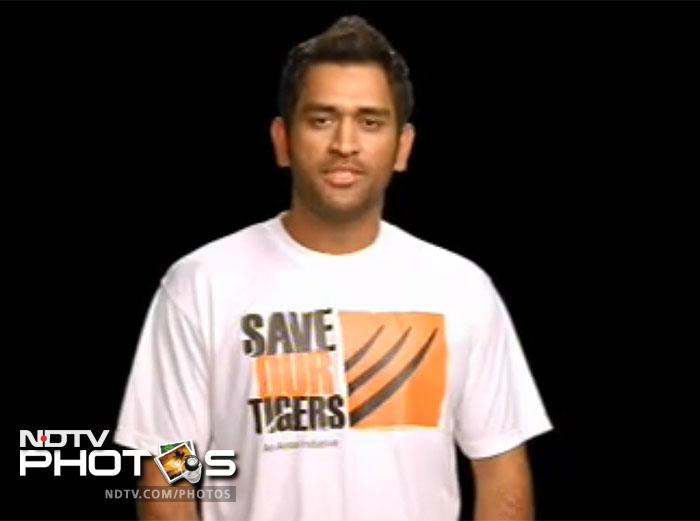 Dhoni understands with power comes responsibilities and he has taken his image of an idol for youngsters very seriously. He has associated with various social causes. He is the brand ambassador of the Save Our Tigers Project. He has also adopted a tiger in the Mysore Zoo. His gesture inspired other celebrities to follow suit. Now all 8 tigers in the Mysore Zoo have been adopted.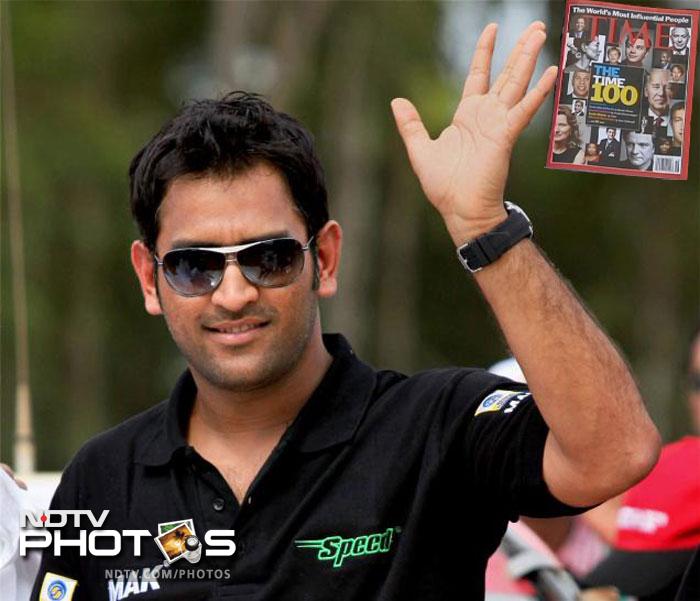 While his teammate Praveen Kumar calls him Barack Obama of cricket, Time magazine ranked him above the US President in their list of 100 most influential people in the world for the year 2010. In that list Dhoni was ranked 52nd.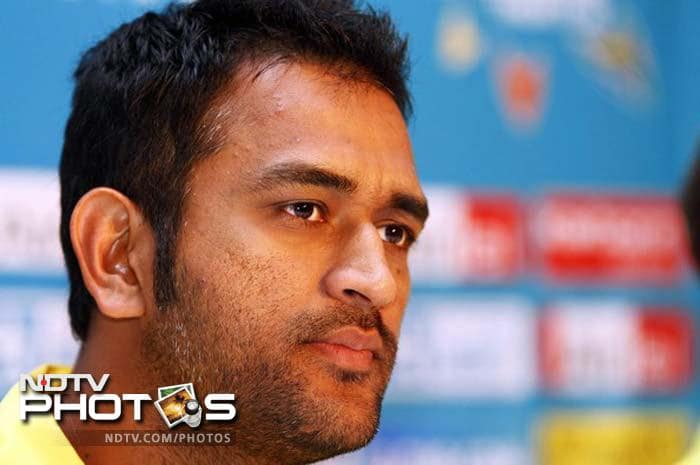 The International Cricket Council had named MS Dhoni the ODI Player of the Year in 2009. It also named him captain of ICC's ODI and Test World XI.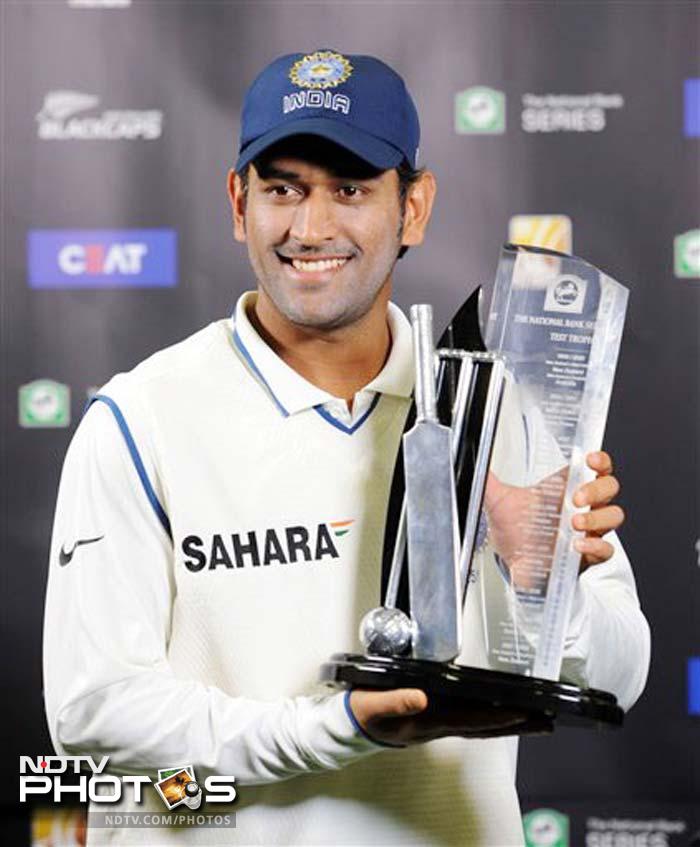 In 2009 India won the Test series against New Zealand on their soil after 41 years under Dhoni's captaincy. New Zealand was always an unknown zone for the Indians. But in 2009 the unknown was won. Many said the pitches have slowed down and that the opponent team is not a strong one. But a series win is a series win, and when it happens after a gap of 41 years, it's even sweeter.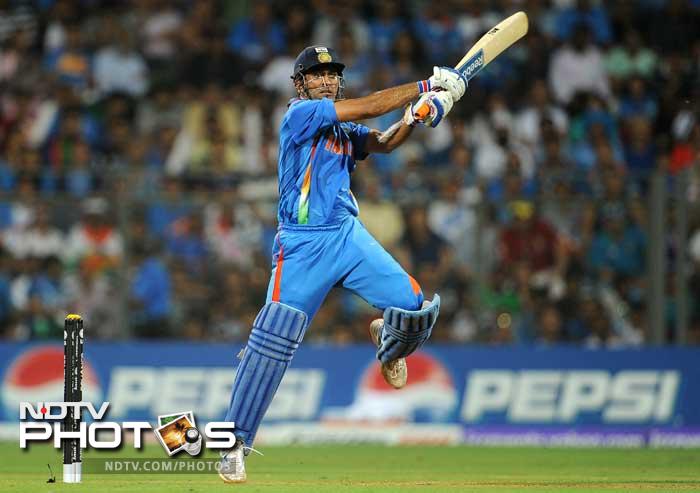 MS Dhoni is the fastest wicketkeeper batsman to complete 6000 runs in ODIs. He needed 166 innings to achieve the feat. Currently he has 6497 runs in 196 ODIs. Sourav Ganguly is the fastest Indian to get to the 6000-run mark, while Sir Viv Richards tops the overall list.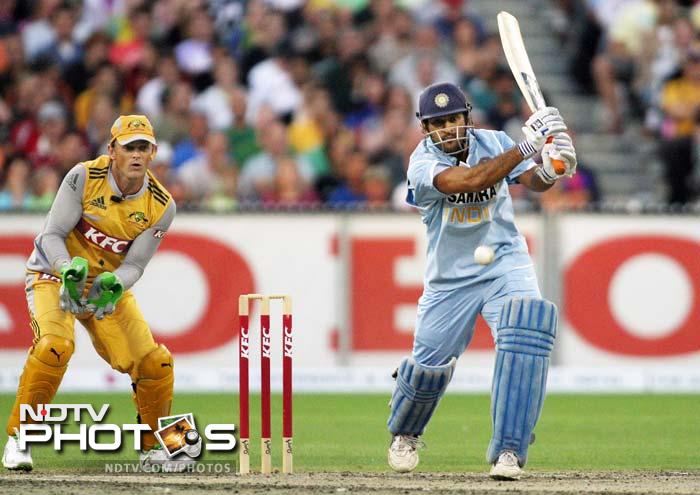 MS Dhoni had scored 347 runs in 10 ODIs during the Commonwealth Bank Series in 2007-08 in Australia. This is the highest score in a series by an Indian wicketkeeper.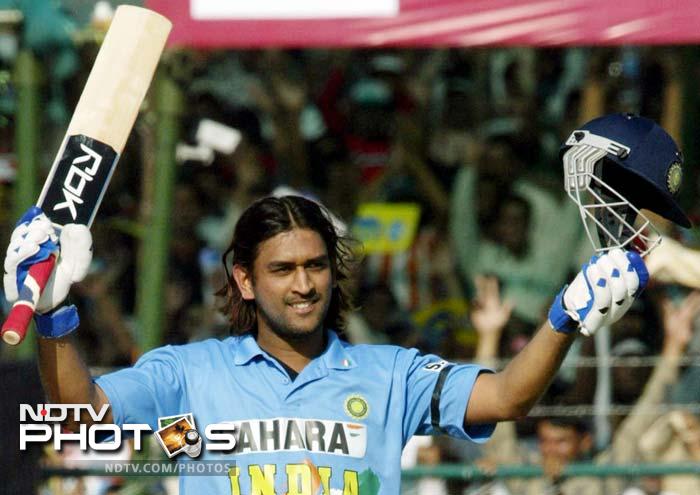 Dhoni holds the record of hitting maximum number of sixes by an Indian and a wicketkeeper in an innings. During his unbeaten knock of 183 runs against Sri Lanka, he hit 10 sky-screechers at the Sawai Mansingh Stadium in Jaipur.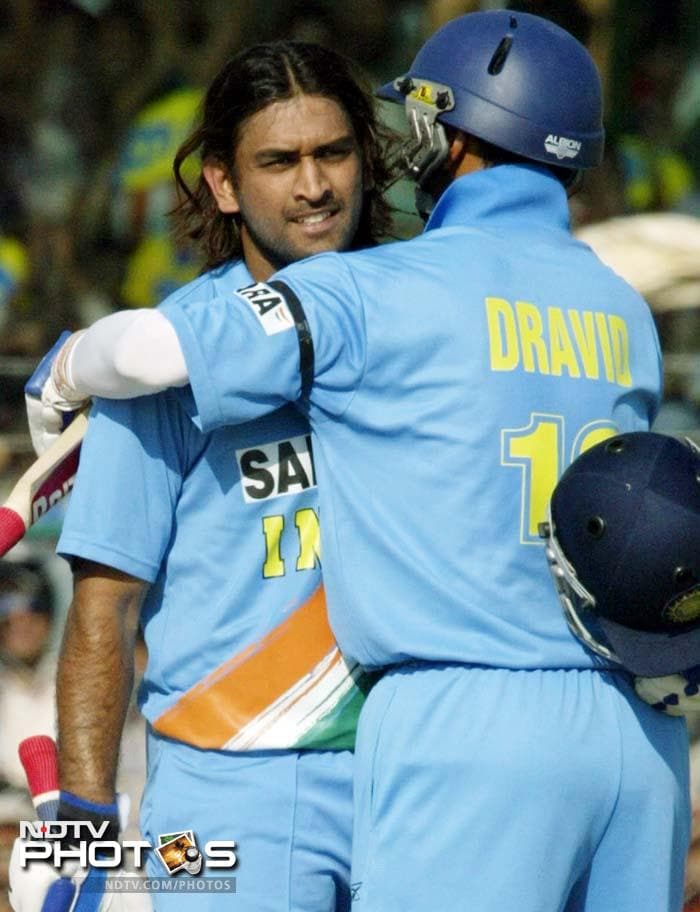 In the same innings, MS Dhoni became the only wicketkeeper and an Indian to score most runs from fours and sixes. With the help of 15 fours and 10 sixes, Dhoni had scored 120 runs.