Dhoni and his off-field innings
Indian cricket captain MS Dhoni is making the most of his off time at home in Ranchi. While a few commitments still keep him busy, Dhoni is spending quality time doing things he loves.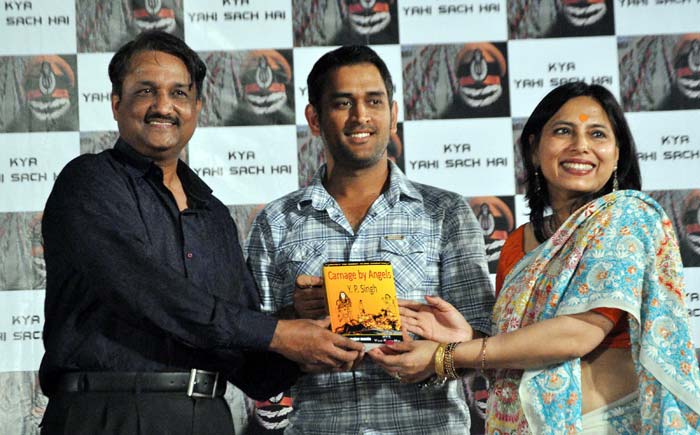 India captain MS Dhoni, who has been rested for the ODI series against the West Indies, made the most of his spare time by attending the music release in Mumbai of Kya Yahi Sach Hai, a movie based on the book Carnage by Angels. (AFP Photo)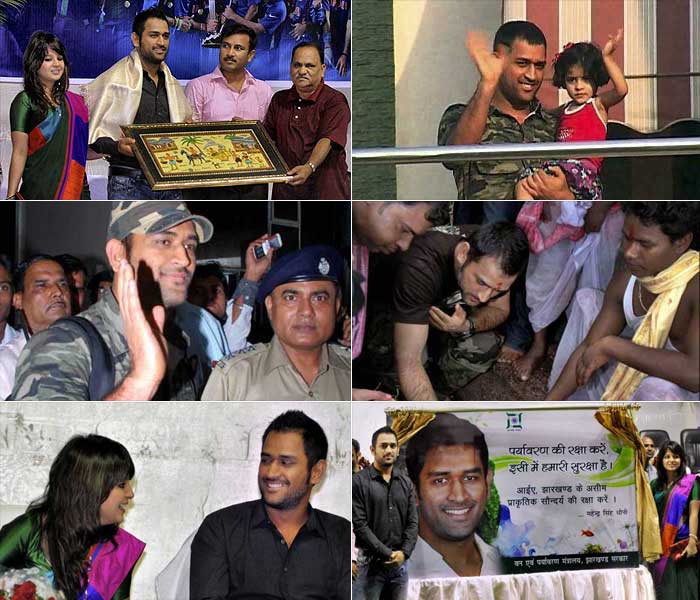 Indian cricket captain MS Dhoni has been known to make the most out of his time off cricket. Here's a look at his activities off the field.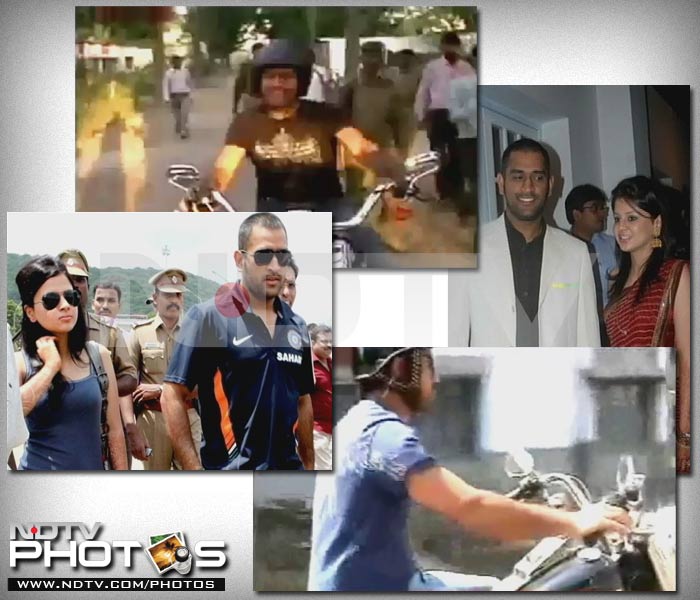 In the couple's time out from cricket, Sakshi Dhoni entered the world of advertisements as the she featured in a motorbike commercial alongside Captain Cool.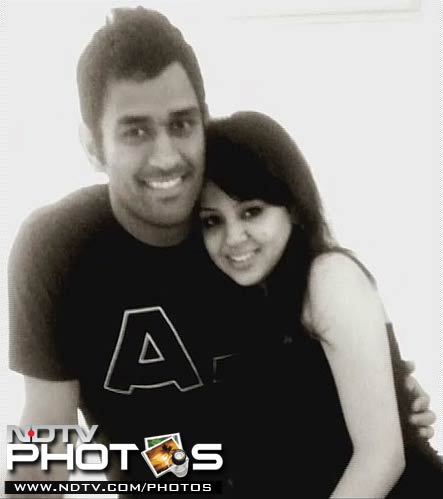 In fact Dhoni's chemistry with Sakshi has been much appreciated and if both can translate it in front of advertisement cameras as they do here, expect fireworks on the small screen.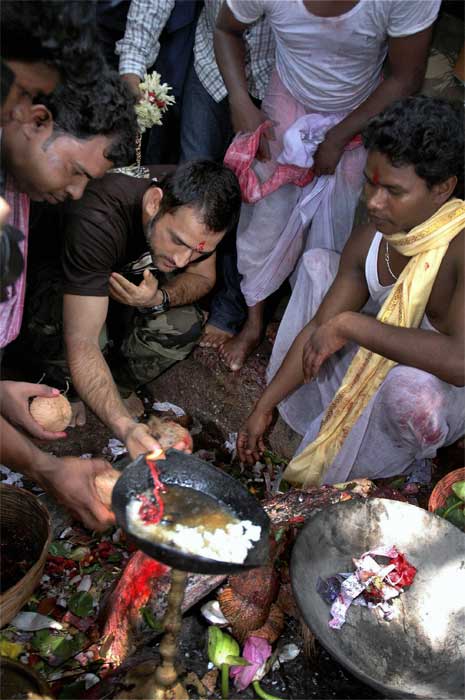 Dhoni has also kept time aside for worship. Here he is at Goddess Deori temple in Tamar, a place he visits often to offer his prayers. He thanked the goddess for the World Cup win. (PTI Photo)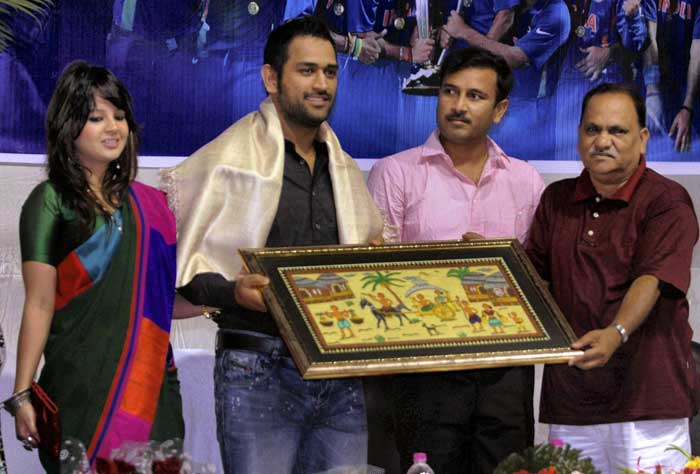 Dhoni was also felicitated by the Jharkhand government for the World Cup win. The skipper was accompanied by wife Sakshi as Jharkhand Assembly Speaker CP Singh (R) and Deputy Chief Minister Sudesh Mahto (2nd R) felicitated him in a function in Ranchi. (PTI Photo)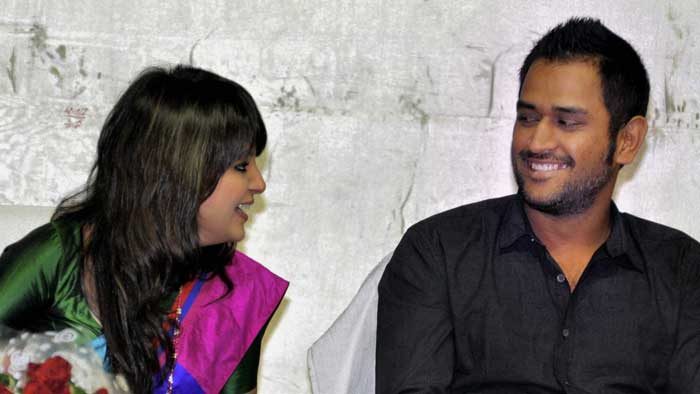 Dhoni spent quality time with wife Sakshi during the felicitation function in Ranchi. (PTI Photo)
Dhoni, with wife Sakshi (R) by his side also unveiled a hoarding with a message to protect the environment, on the eve of World Environment Day, during the same felicitation function in Ranchi. He has been made the brand ambassador of Jharkhand's forest and environment department. (PTI Photo)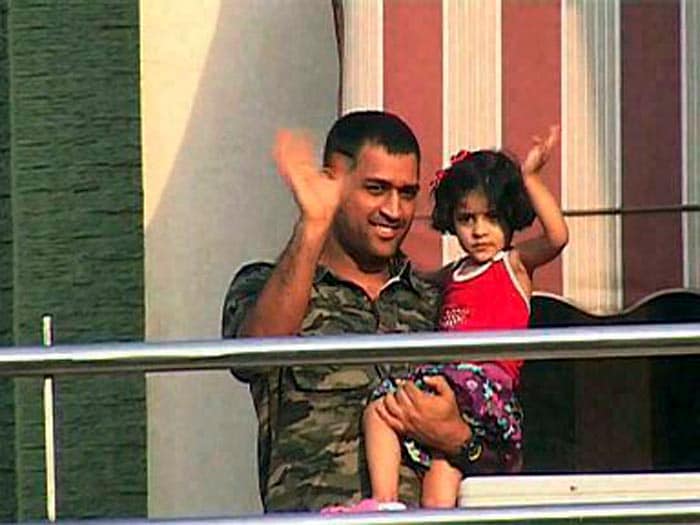 Dhoni holds his niece in his arms at his residence in Harmu, Ranchi. (PTI Photo)
Dhoni arrived at the Birsa Munda Airport in Ranchi on Wednesday. (PTI Photo)