Cricketers and their fast machines
Here's a look at Sachin Tendulkar's latest purchase, a red Nissan GT-R, that replaced the Ferrari 360 Modena. The Ferrari that was presented to him by none other than 7 time F1 champion Michael Schumacher on behalf of the Italian car maker after the master blaster equalled Don Bradman's 29 Test centuries, was recently sold by Sachin to a Surat based businessman. Although Sachin owns a fleet of cars, this is his most famous one.<br><br>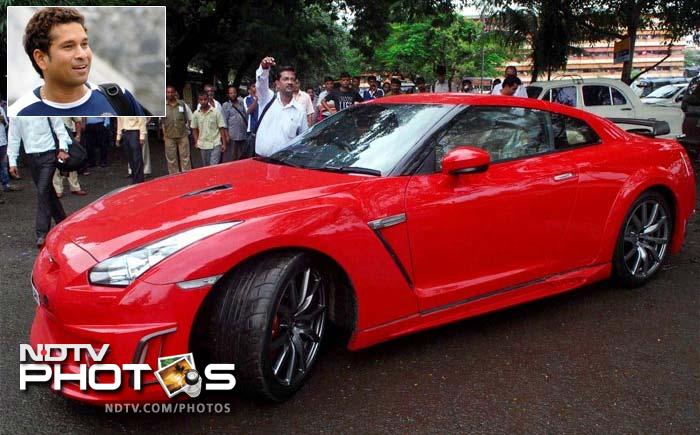 Here's a look at Sachin Tendulkar's latest purchase, a red Nissan GT-R, that has replaced the Ferrari 360 Modena in the batsman's garage. The Ferrari that was presented to him by none other than 7 time F1 champion Michael Schumacher on behalf of the Italian car maker after the master blaster equalled Don Bradman's 29 Test centuries, was recently sold by Sachin to a Surat based businessman. Although Sachin owns a fleet of cars, this is his most famous one.

We take a look at some of the other cricketers prized possessions.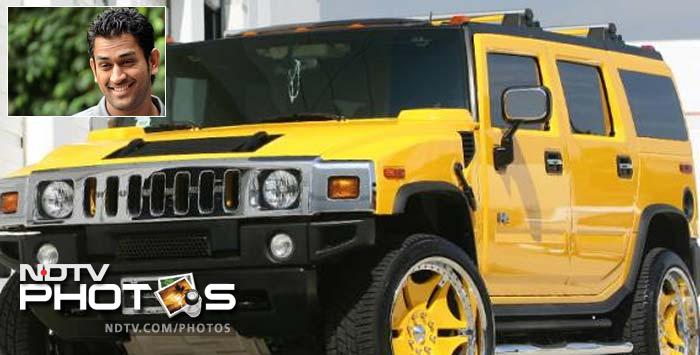 MS Dhoni: The Indian skipper loves his machines as much as his cricket. Dhoni owns a couple of cars but his favourite is the Hummer H2.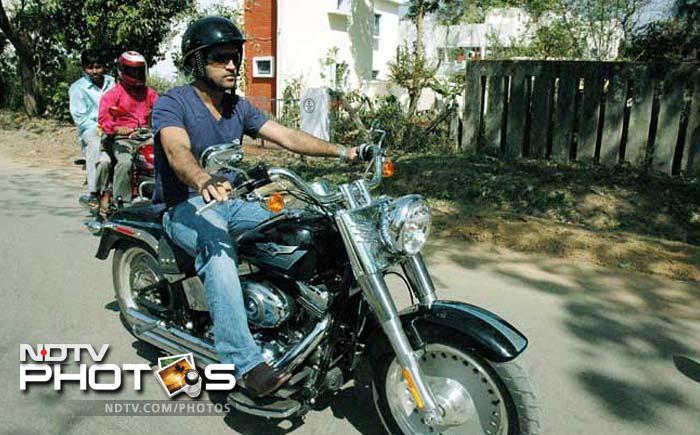 MS Dhoni: Dhoni is even passionate about bikes than cars and has about 22-23 bikes in his collection, which he plans to expand further. His Harley Davidson is known to get a lot of his attention.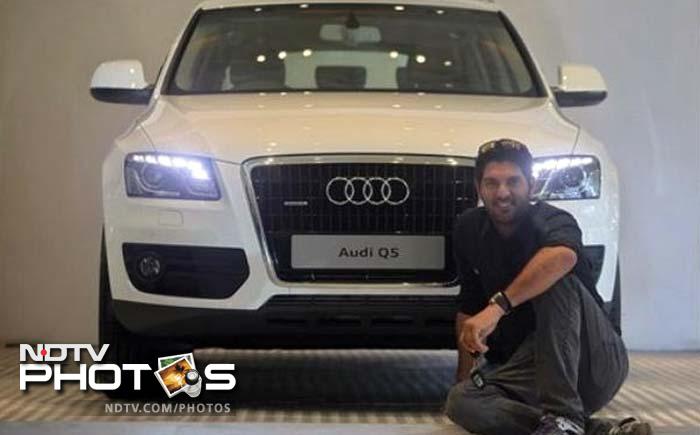 Yuvraj Singh: The man of the series at the 2011 World Cup added an Audi Q5 to his collection of cars after the German car maker gifted him one for his stupendous show at the mega event. Earlier, Yuvraj had also been presented a Porsche 911 for hitting six sixes in an over at the inaugural T20 World Cup in 2007, by the then BCCI vice-president Lalit Modi.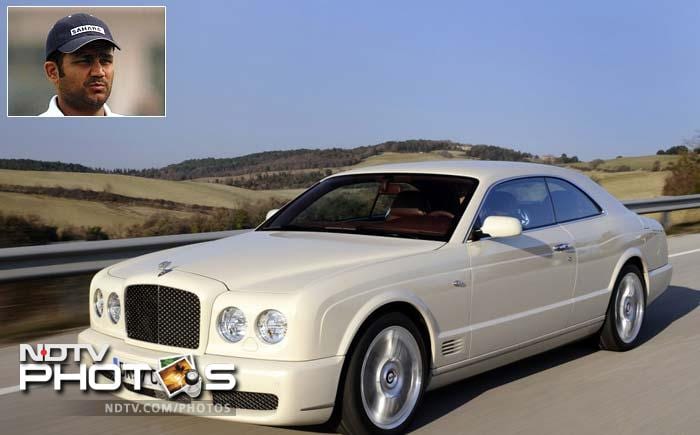 Virender Sehwag: The Indian opener was recently presented with the new Hyundai Fluidic Verna along with team-mate Piyush Chawla. He has also won a few for his performances, including a FIAT Linea. However, Sehwag's Bentley remains the envy of people.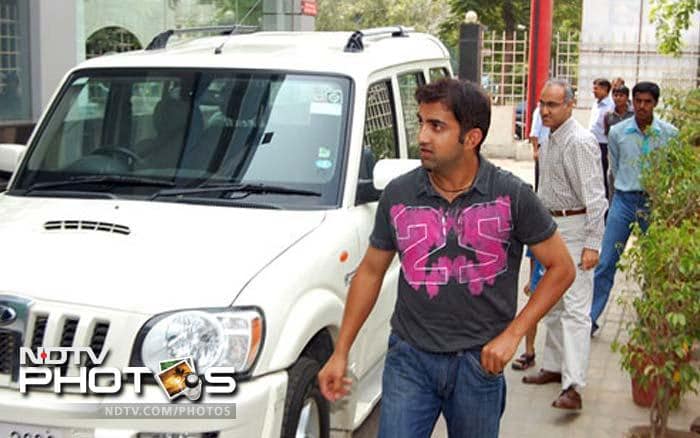 Gautam Gambhir: Gambhir became the owner of a Bolero Stinger after Mahindra and Mahindra gifted him the car in 2009. He also owns a Toyota Corolla.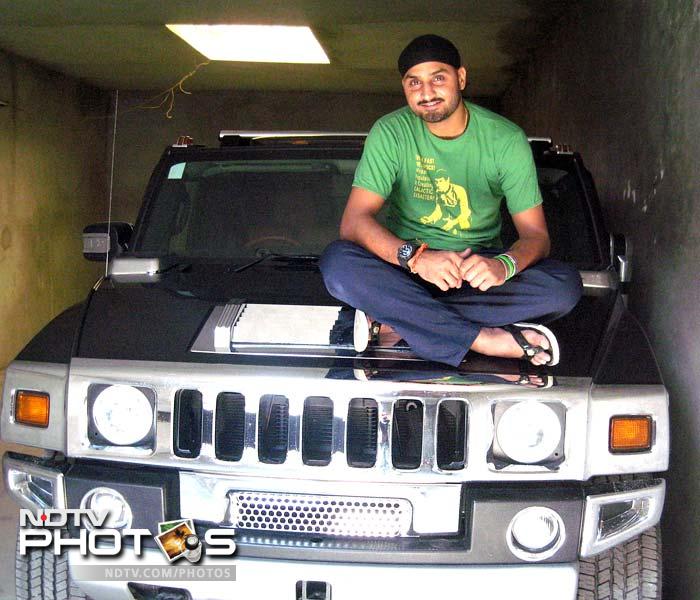 Harbhajan Singh: Quite like captain Dhoni, Harbhajan also has and loves the Hummer that he imported from England in 2009.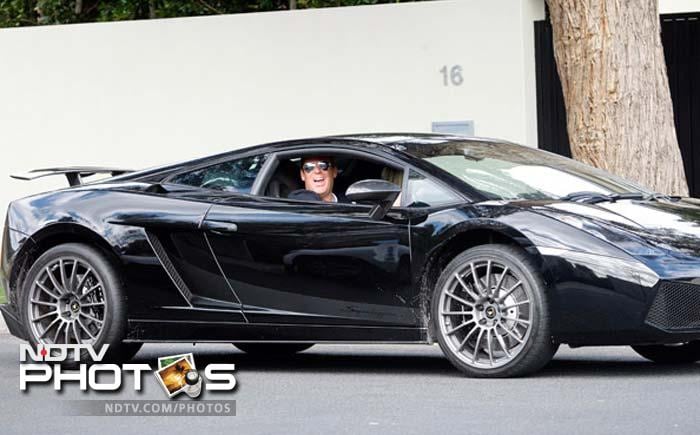 Shane Warne: Known to enjoy a good life, the former Australian spinner is a speed lover and owns cars like the black Lamborghini Gallardo Superleggera, the Bugatti Veyron and even a Ferrari. He is also Lamborghini's first Australian ambassador.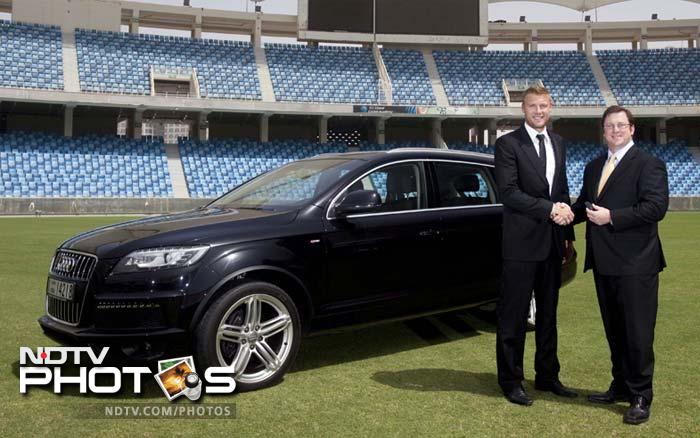 Andrew Flintoff: He may have said goodbye to international cricket but his popularity still remains and that explains why Audi signed the all-rounder as their first celebrity brand ambassador in the Middle East, last year. Flintoff who has been staying in Dubai since September 2009 was presented with an Audi Q7, which he now drives.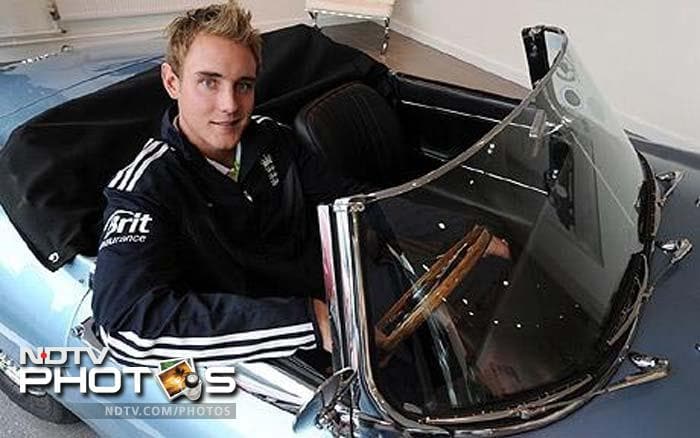 Stuart Broad: England's T20 captain owns a Jaguar XKR and a Range Rover Sport. Both being gifts from sponsors.