Celebs tweet about Sachin Tendulkar's Rajya Sabha nomination
Celebs tweet on Sachin Tendulkar's Rajya Sabha nomination.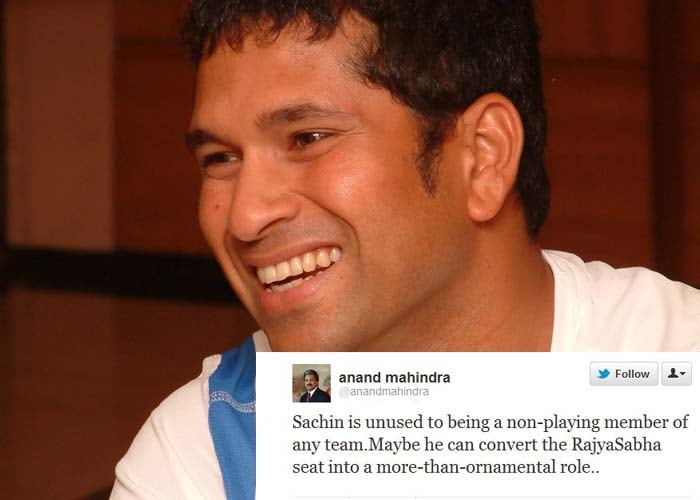 <b>Anand Mahindra</b>: Sachin is unused to being a non-playing member of any team. Maybe he can convert the Rajya Sabha seat into a more-than-ornamental role..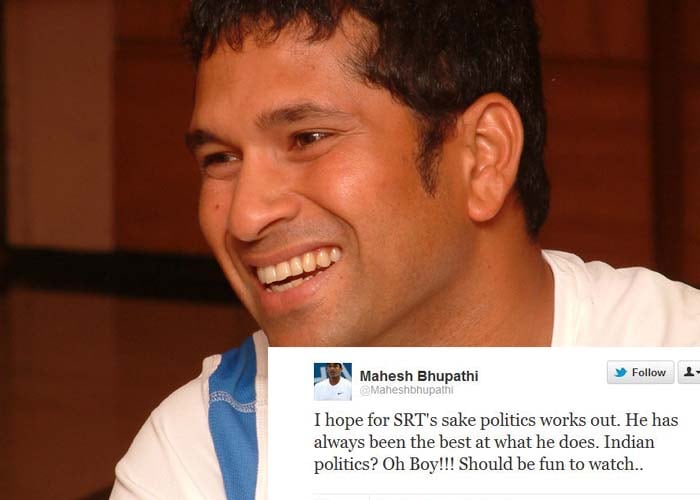 <b>Mahesh Bhupathi</b>: I hope for SRT's sake politics works out. He has always been the best at what he does. Indian politics? Oh Boy!!! Should be fun to watch..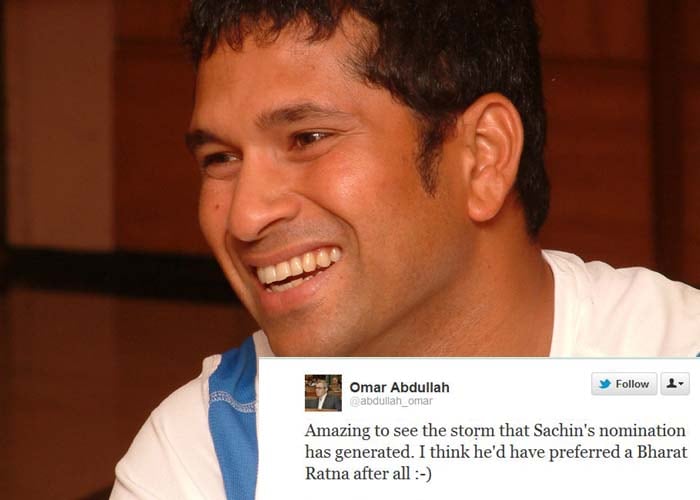 <b>Omar Abdullah</b>: Amazing to see the storm that Sachin's nomination has generated. I think he'd have preferred a Bharat Ratna after all :-)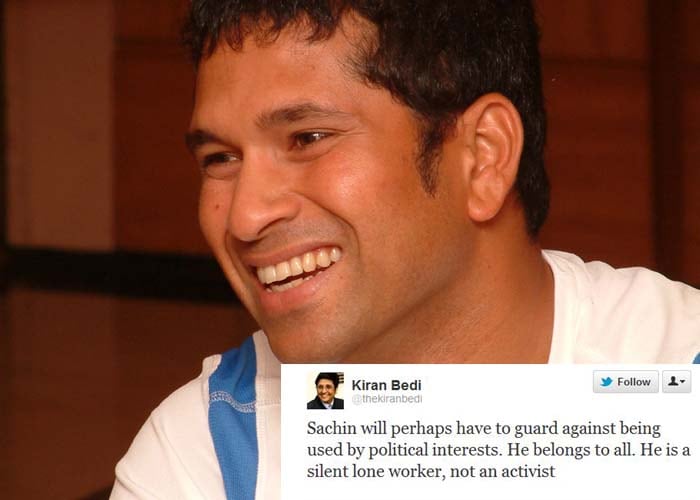 <b>Kiran Bedi</b>: Sachin will perhaps have to guard against being used by political interests. He belongs to all. He is a silent lone worker, not an activist.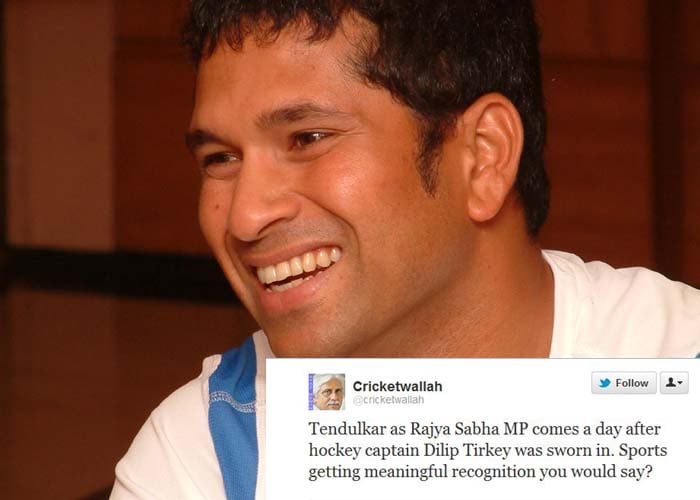 <b>Ayaz Memon</b>: Tendulkar as Rajya Sabha MP comes a day after hockey captain Dilip Tirkey was sworn in. Sports getting meaningful recognition you would say?
<b>Gul Panag</b>: I am ALL for Sachin for RS. Better than a retired 60+ sports person no? #sports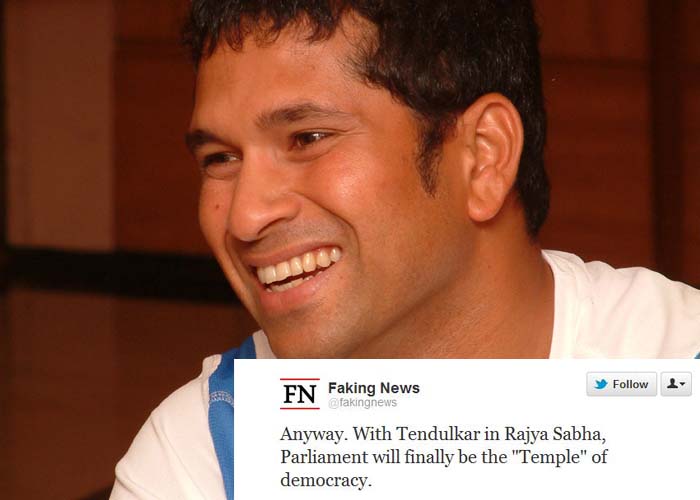 <b>Faking news</b>: Anyway. With Tendulkar in Rajya Sabha, "Parliament" will finally be the temple of democracy.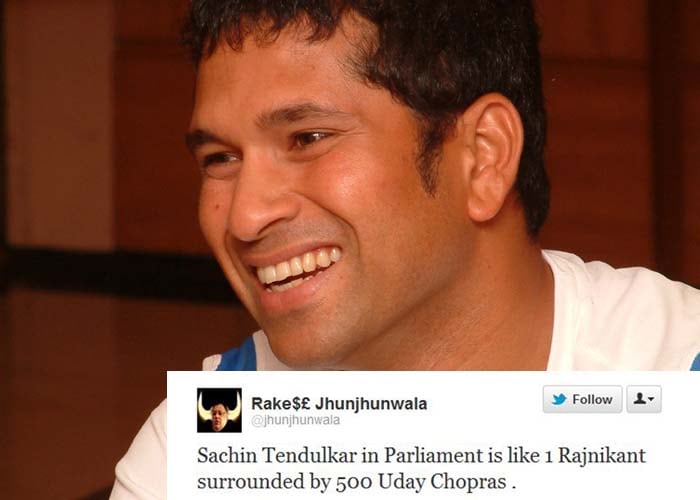 <b>Rakesh Jhunjhunwala</b>: Sachin Tendulkar in Parliament is like 1 Rajnikant surrounded by 500 Uday Chopras.
<b>Derek O'Brien</b>: Former India captains in Rajya Sabha.Hockey got there before cricket! Dilip Tirkey sworn in yesterday...now Tendulkar