49th Match: Chennai Super Kings vs Rajasthan Royals
Action from Match 49 of the Indian Premier League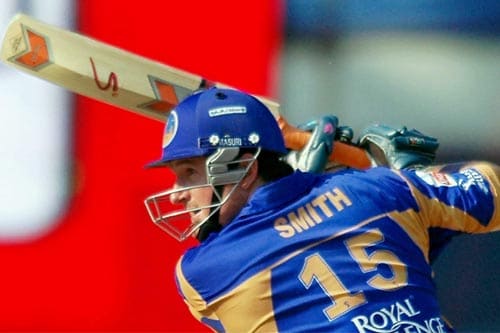 Graeme Smith led Rajasthan Royals' assault on Chennai Super Kings. He had 91 from 51 balls.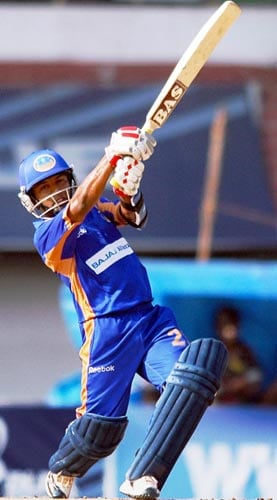 Giving Graeme Smith good company was Swapnil Asnodkar, who made 41 against Chennai Super Kings.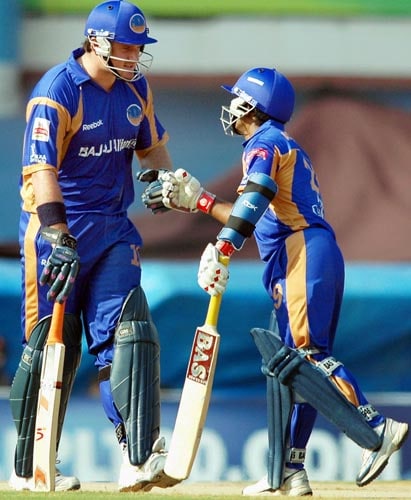 Graeme Smith and Swapnil Asnodkar added 127 runs for the first wicket at over 11 runs an over against Chennai Super Kings.
Chennai introduced Suresh Raina into the attack. It resulted in Swapnil Asnodkar's run out off Raina's first ball. Graeme Smith later became Raina's first wicket.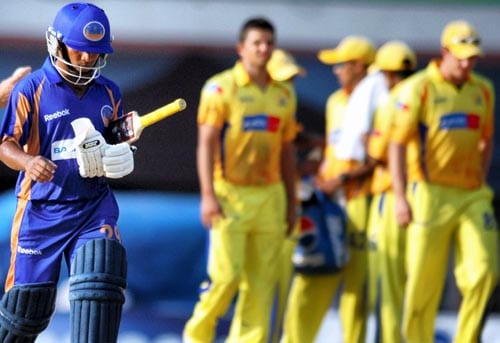 Swapnil Asnodkar had set the stage for Rajasthan Royals with his innings against Chennai Super Kings.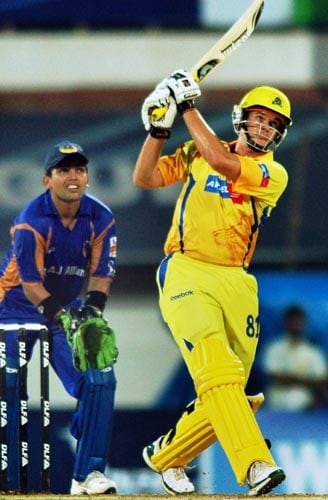 Albie Morkel took Chennai Super Kings very close to a win. He made 71 form 40 balls as Chennai fell 10 runs short of the Rajasthan Royals' score.