CWG 2014: Abhinav Bindra Ends Commonwealth Journey With Gold
Indian shooter bagged a gold in what was his final CWG appearance while Malaika Goel bagged silver. In weightlifting, Santoshi Matsa won Bronze to add to India's medal tally on Day 2.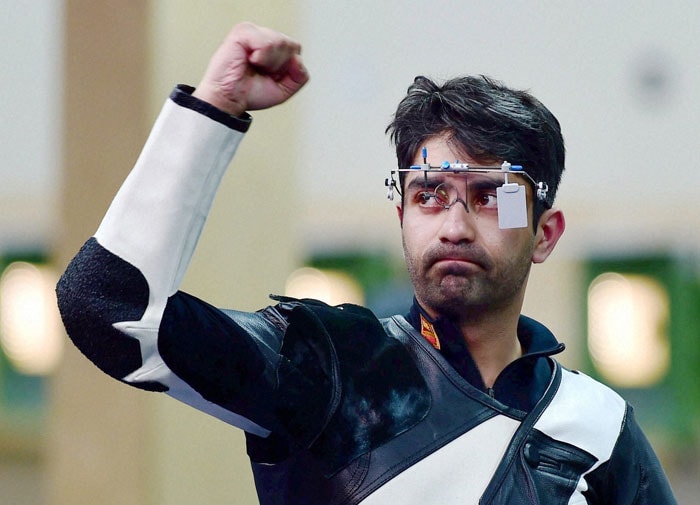 Abhinav Bindra brought an end to his Commonwealth Games journey in style as he bagged India's third gold medal in CWG 2014 (All images AP and PTI)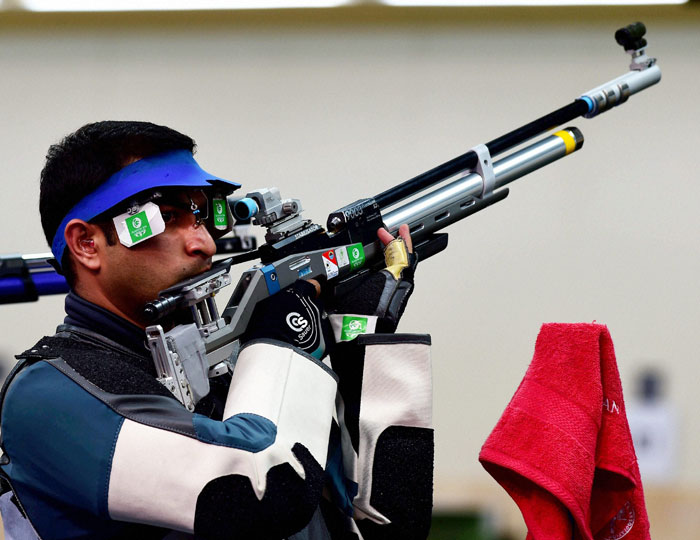 Bindra, who was the youngest participant at the 1998 Commonwealth Games, shot 205.3 in the final to clinch his fourth Commonwealth Gold medal.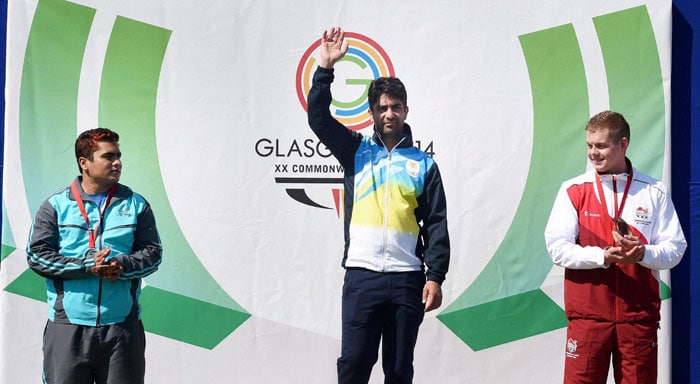 Five CWG and nine medals, it is enough for me, Bindra said after the event.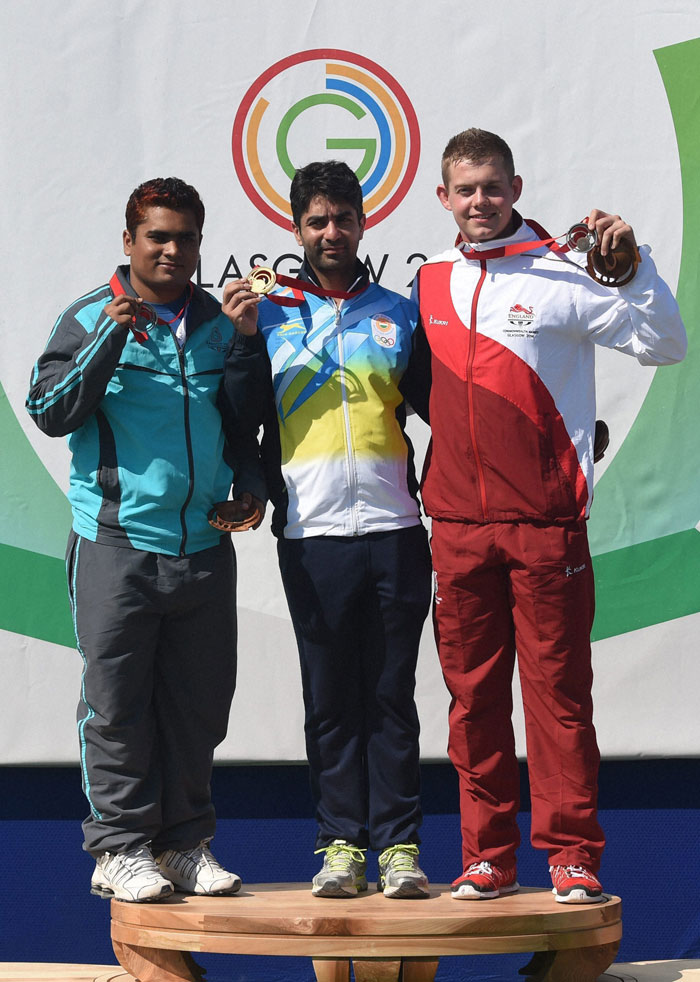 Bindra's gold came in the 10m Air rifle category. This was also his maiden singles gold medal.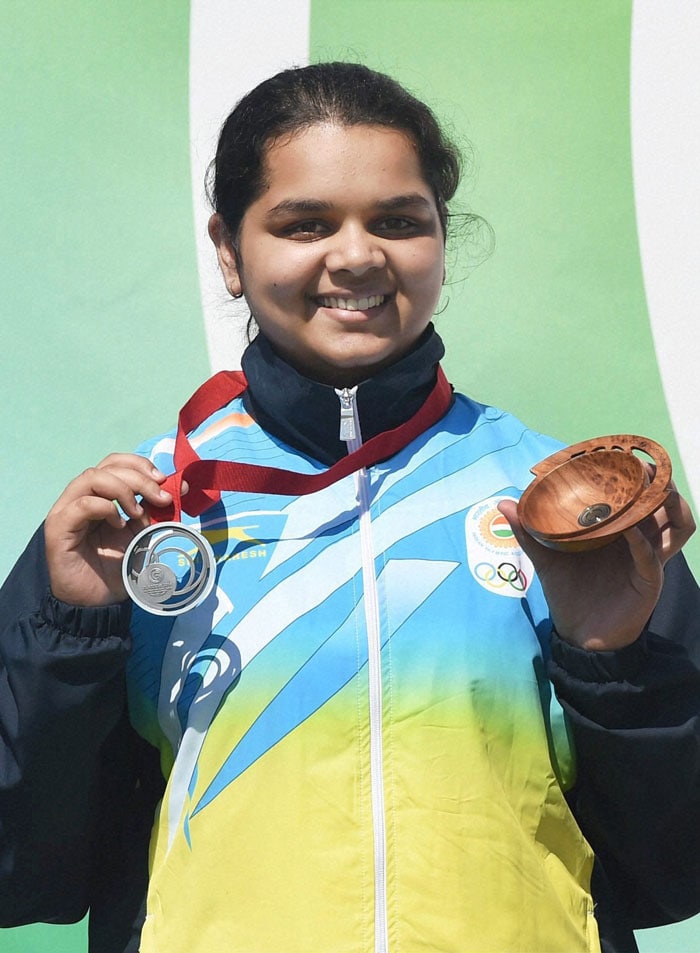 The 16-year-old Malaika Goel added to India's medals tally in CWG 2014, winning a silver in the 10m Air Pistol category.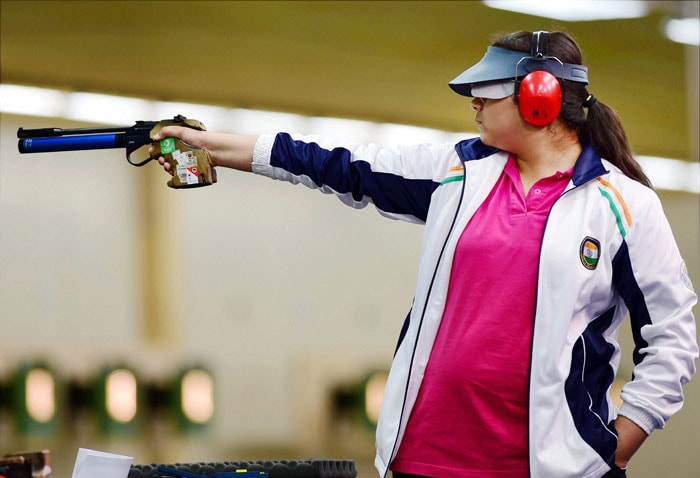 Malaika finished second behind Singapore's Shun Xie Teo with 197.1 points.
Malaika's victory was India's first medal from shooting at the CWG 2014.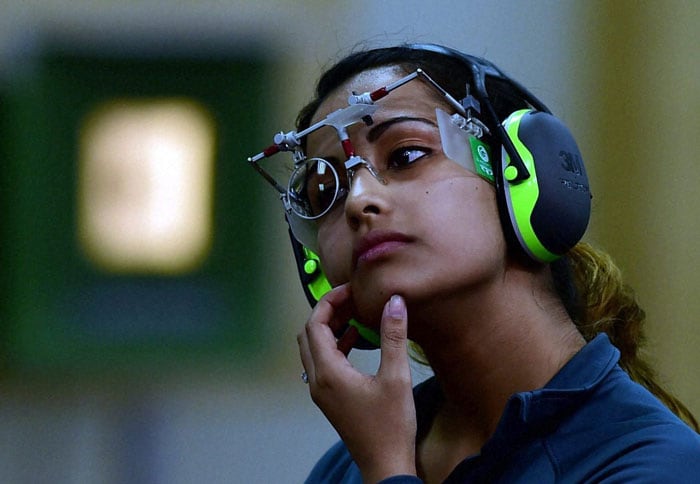 While Bindra and Goel emerged victorius, another Indian shooter Heena Sidhu endured a poor run. The former World No.1 finished a disappointing seventh with a score of 95.8 points in the women's 10m Air Pistol category.
Indian weightlifter Santoshi Matsa won the bronze medal in the women's 53kg category.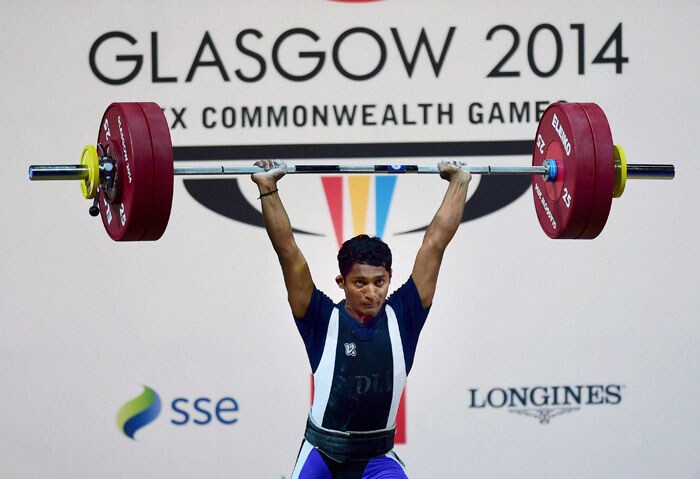 India's Ganesh Mali completes a lift during the 56 kg mens weightlifting event.
Chika Amalaha of Nigeria, kisses her gold medal for winning the women's 53 kg weightlifting competition.
Leiston Pickett of Australia displays her gold medal after winning the Women's 50m Breaststroke final.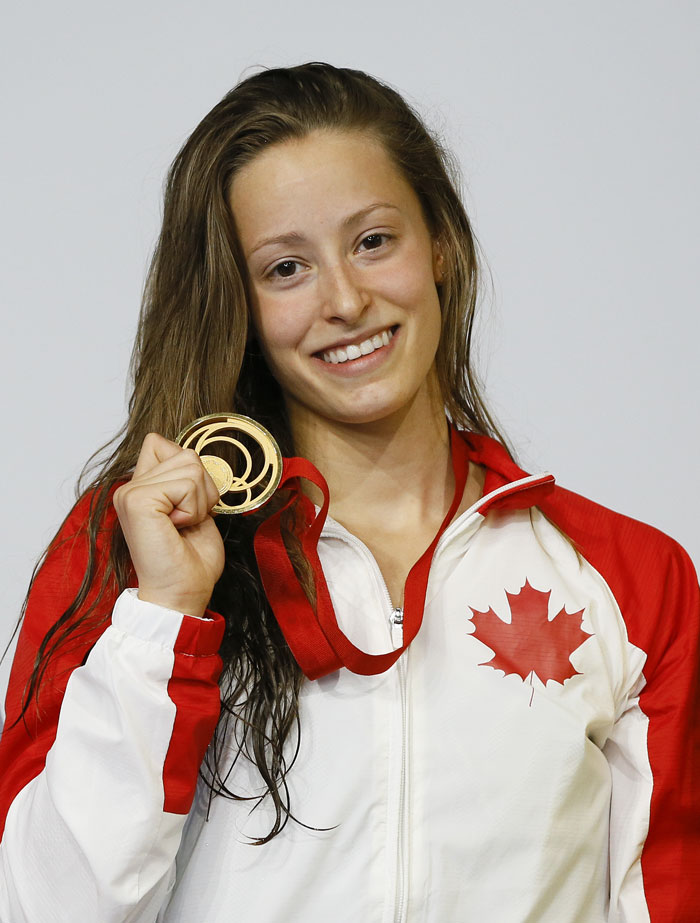 Katerine Savard of Canada holds up her gold medal after winning the Women's 100m Butterfly final.