Confident India's Training Session in Dhaka
Team India looked relaxed and refreshed after the World Cup and the Indian Premier League. The players were chirpy even as they went through their drills ahead of the one-off Test against Bangladesh. (All images courtesy AFP and PTI)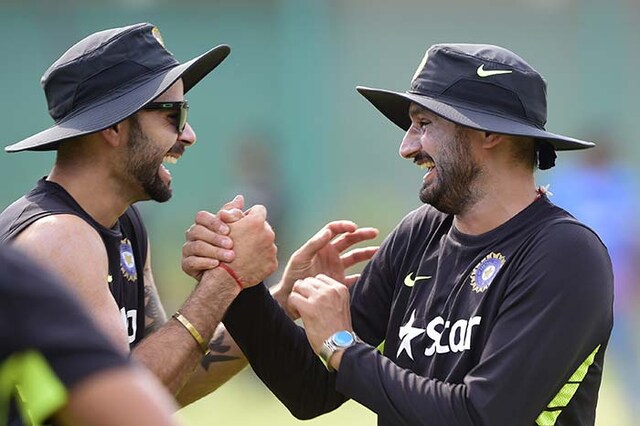 Team India looked relaxed and refreshed after the World Cup and the Indian Premier League. The players were chirpy even as they went through their drills ahead of the one-off Test against Bangladesh. (All images courtesy AFP and PTI)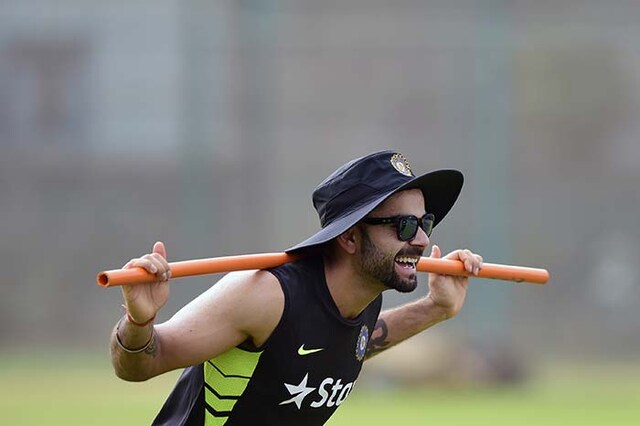 All eyes were on young captain Virat Kohli but the prodigal batsman showed absolutely no signs of nerves.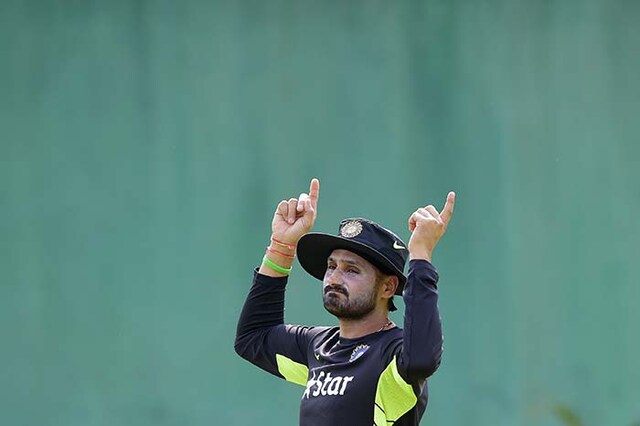 Making his comeback into the side, veteran spinner Harbhajan Singh looked relaxed as well.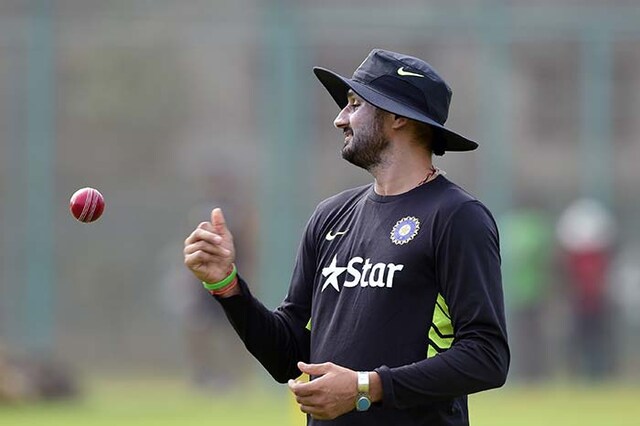 He would be a dangerous proposition for Bangladesh as the track in the country favours spin bowling.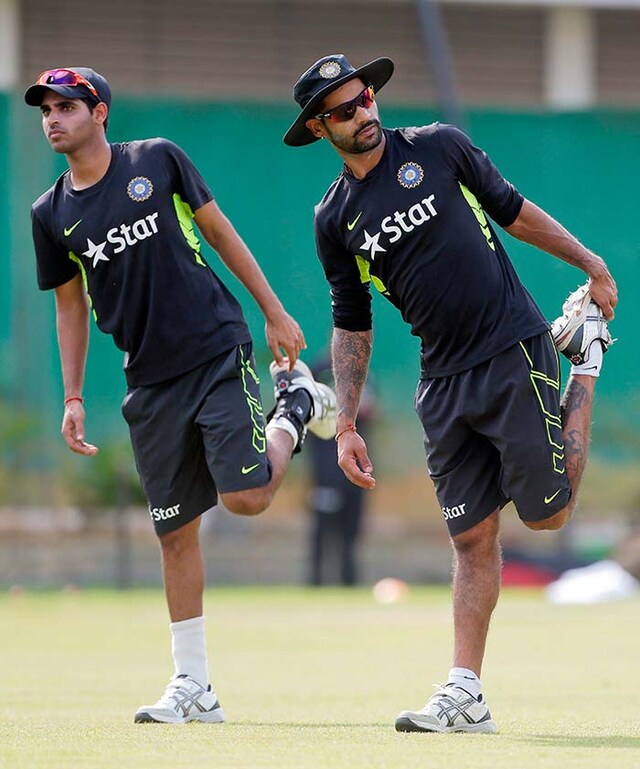 Eyes would also been on Bhuvneshwar Kumar (L) who is making his comeback after an injury layoff. The batting would depend on the fireworks of Shikhar Dhawan.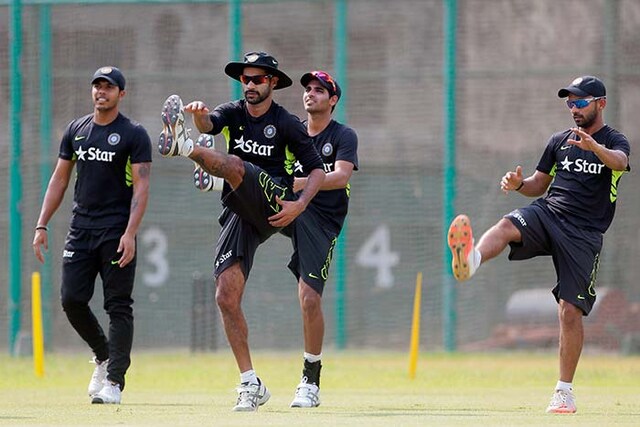 With just one Test and three ODIs scheduled to be played here, the Indian players can test their skills against Bangladesh - a team inferior on paper but hardly that in spirit.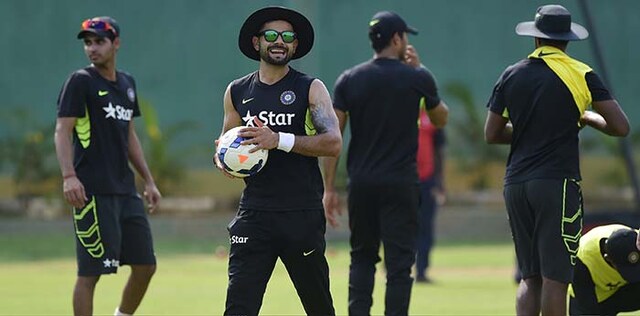 Regardless of oppositions though, the Men in Blue can hardly be kept away from the football during a training session.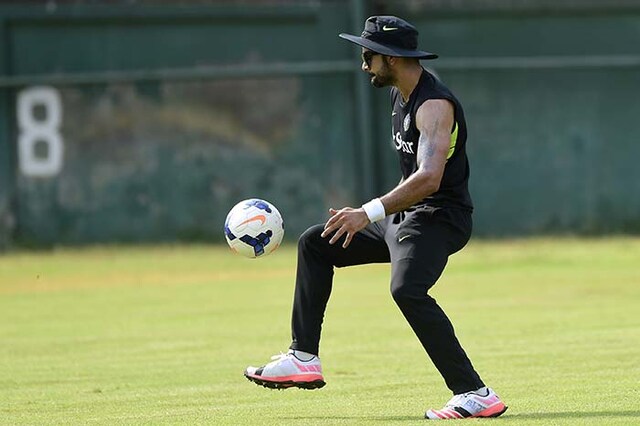 Kohli once again took the lead in the friendly game and showcased his footy skills.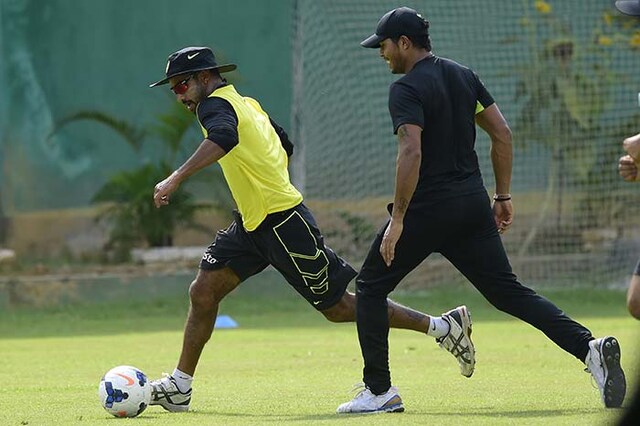 Dhawan too showed why the Delhi boys are indeed in love with football.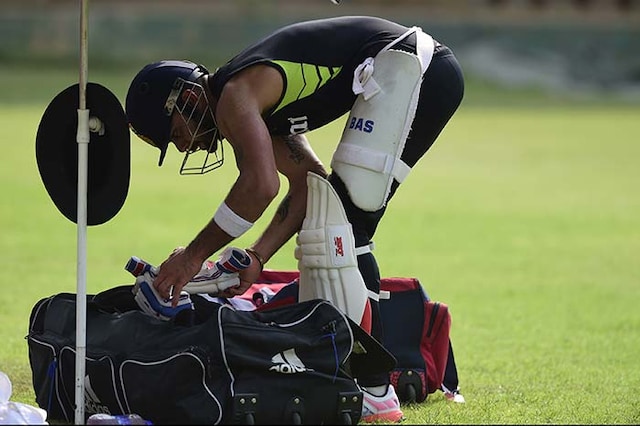 Soon enough, it was a wrap on the training session.