Wimbledon 2012: Day 8 Highlights
Tuesday parted the clouds of doubt and made the picture at Wimbledon a little clearer as far as who will progress ahead and who will return to pack bags is concerned. A look at the day's highlights. (AFP images)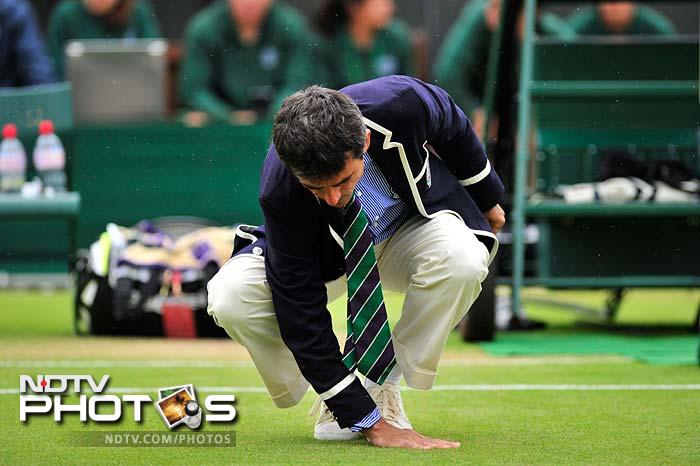 Tuesday parted the clouds of doubt and made the picture at Wimbledon a little clearer as far as who will progress ahead and who will return to pack bags is concerned. A look at the day's highlights. (AFP images)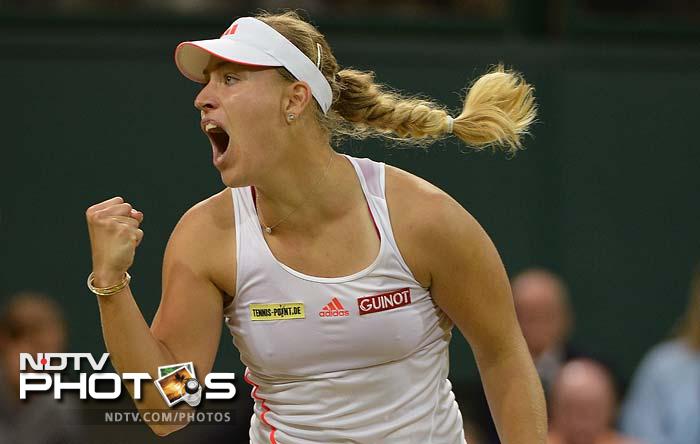 Angelique Kerber of Germany was the power-packed performer of the day as she battled her compatriot Sabine Lisicki of 'Sharapova's exit' fame.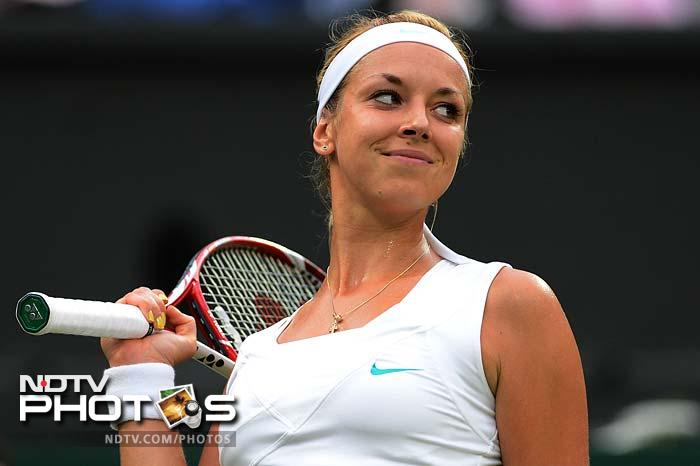 Lisicki fought hard but lost the match 3-6, 7-6, 5-6.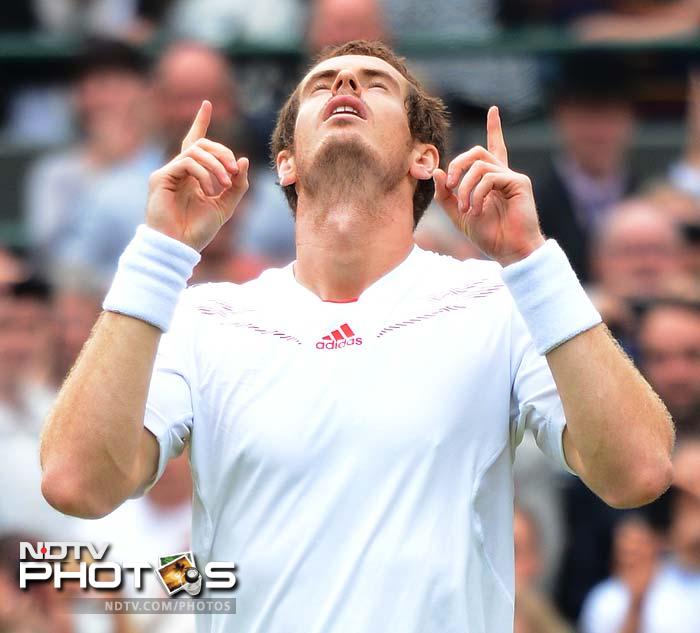 Andy Murray also sighed relief as he beat Marin Cilic 7-5, 6-2, 6-3 in a match that was suspended on Monday due to the rains.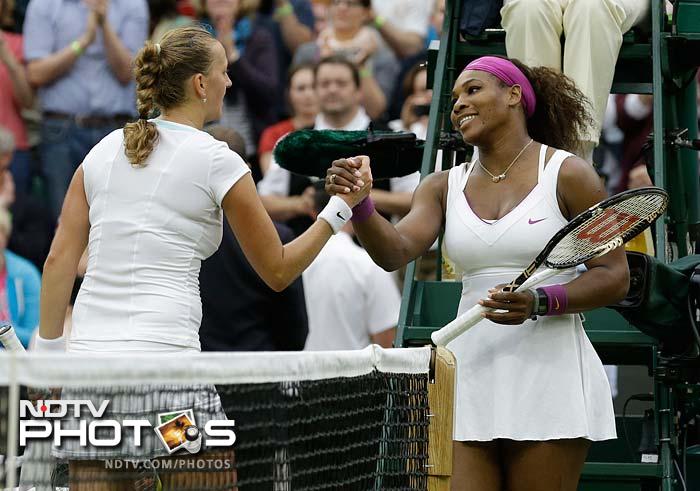 Serena Williams' match was the most surprising. After being mobbed here a day earlier and calling for a security probe, the American eased past defending champion Petra Kvitova in straight sets.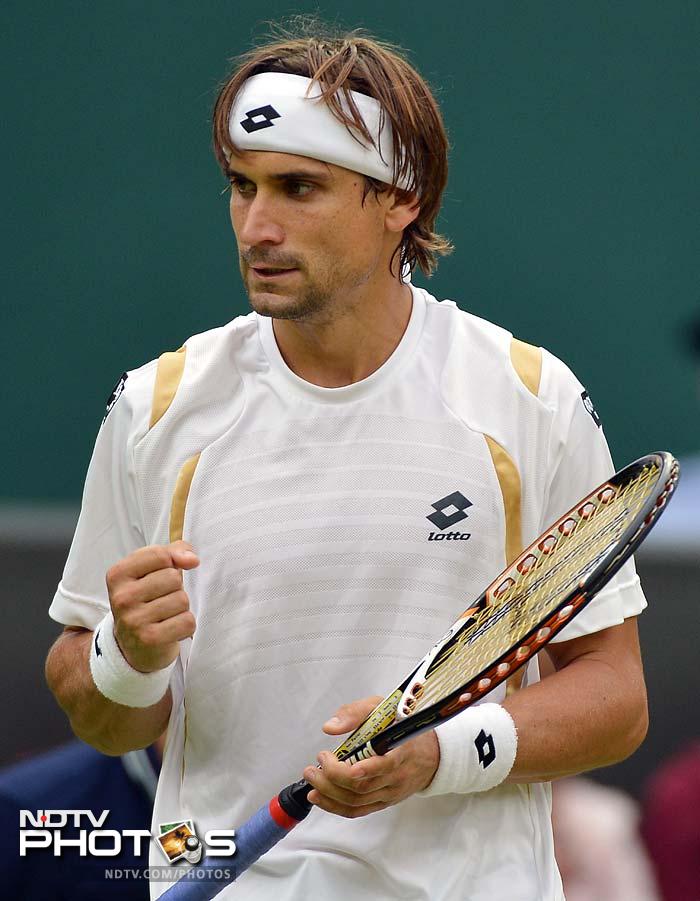 David Ferrer of Spain crafted another simple win of the day when he beat Argentina's Juan del Potro 6-3, 6-2, 6-3.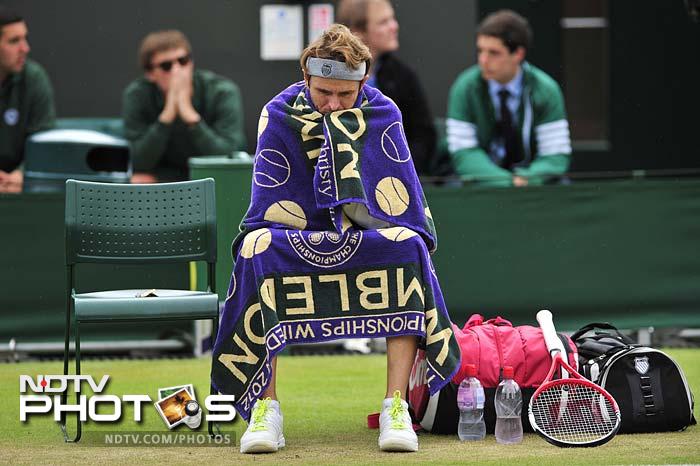 Mardy Fish was left with a lot to wonder as he went down fighting to Jo Wilfred Tsonga in their fourth round match.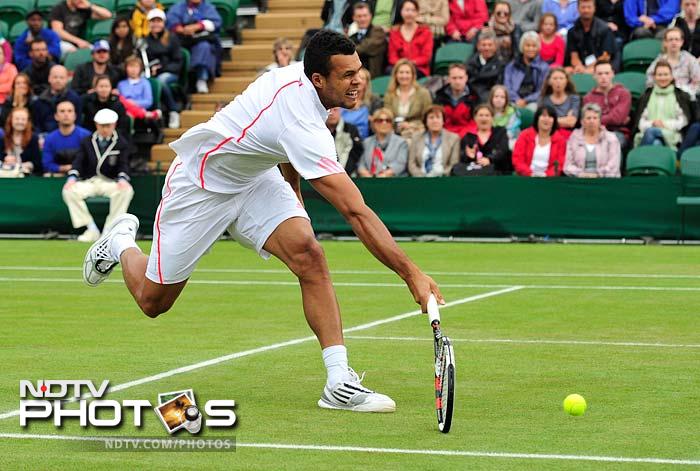 Tsonga lost the first set but managed to come back to take the game in style.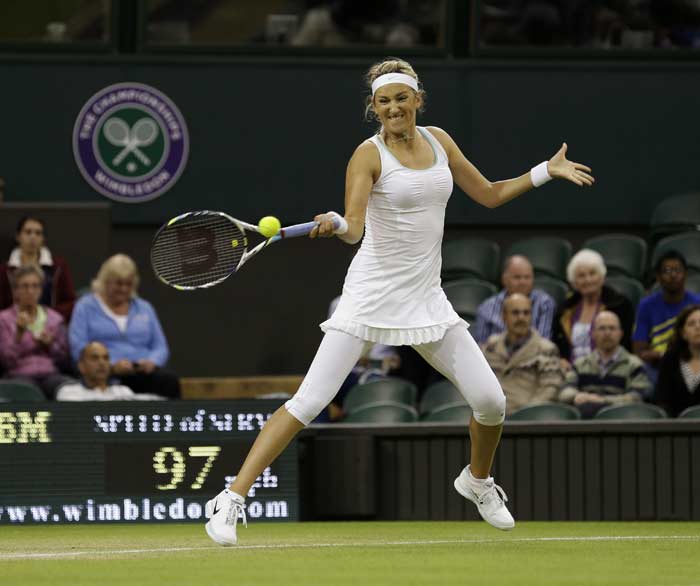 Towards the end of the day, Victoria Azarenka met with some challenge from Austria's Tamira Paszek but managed to come out on top to set up a clash against Serena Williams.