Kate, Pippa Middleton's 'Sister Act' at Wimbledon
Catherine, Duchess of Cambridge and her sister Pippa Middleton watched the Wimbledon final between Roger Federer and Andy Murray from the Royal Box. (AFP Photo)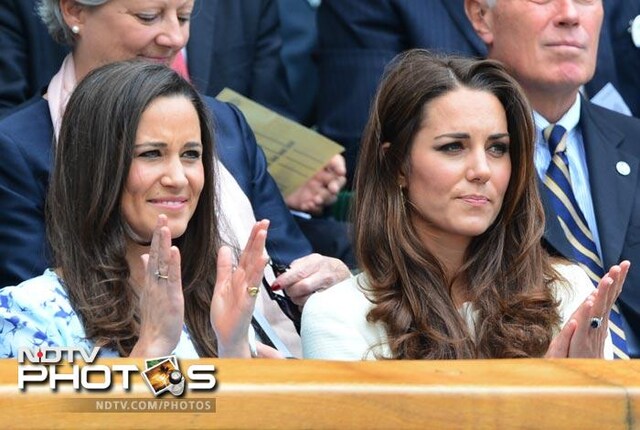 Catherine, Duchess of Cambridge and her sister Pippa Middleton watched the Wimbledon final between Roger Federer and Andy Murray from the Royal Box. (AFP Photo)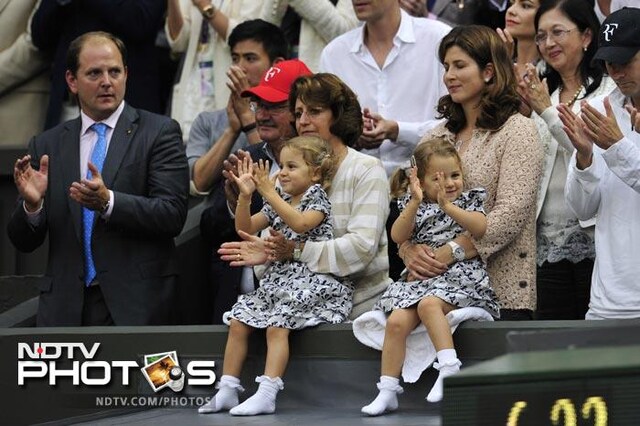 And as Roger Federer lifted his seventh Wimbledon title, he had some special fans cheering from the stands. His twin daughters Myla Rose and Charlene Riva were seen applauding their 'Daddy Dearest' from the family box during his final match against Andy Murray. Also present was Fedex's wife Mirka. (AFP Photo)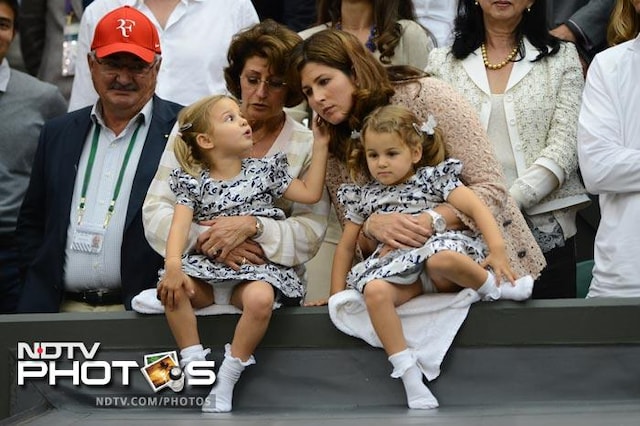 Myla Rose and Charlene Riva, who will turn three this month, were six months old when Federer had last won a Grand Slam title. (AFP Photo)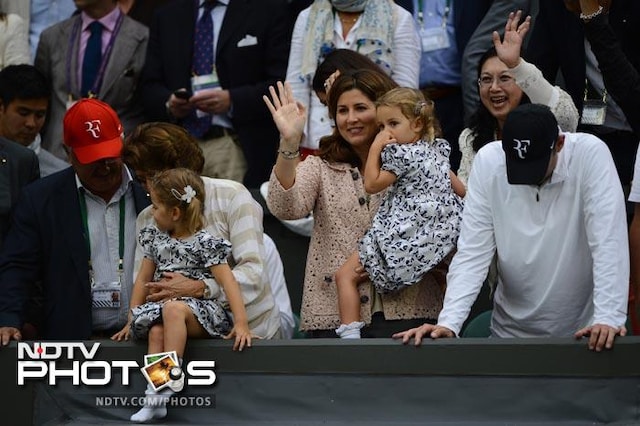 Federer's daughters were seen blowing kisses to their triumphant father. Also present was his mother Lynette Federer. (AFP Photo)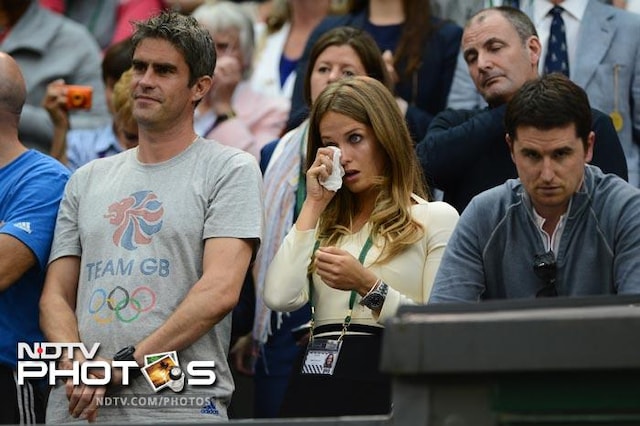 On the other hand, Kim Sears, girlfriend of Britain's Andy Murray, broke down when she saw a tearful Murray after his loss in the Wimbledon final. Britain has not won a single Grand Slam in the last 76 years. (AFP Photo)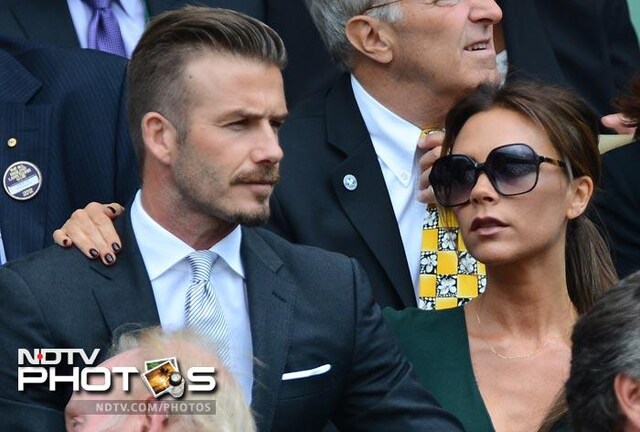 English footballer David Beckham and his wife Victoria Beckham were also spotted in the Royal Box. (AFP Photo)
London's Mayor Boris Johnson and Britain's Prime Minister David Cameron were also present for the epic clash. (AFP Photo)
The last time that Sachin Tendulkar was at Wimbledon to watch Roger Federer, it was a comfortable victory for the champion against Nalbandian. Novak Djokovic though, ensured it would have been anything but comfortable this time. Here is a look at celebs spotted at the tournament so far. (All AFP and AP Images)
The "Master Blaster" with his wife Anjali (centre right) in the Royal Box on Centre Court.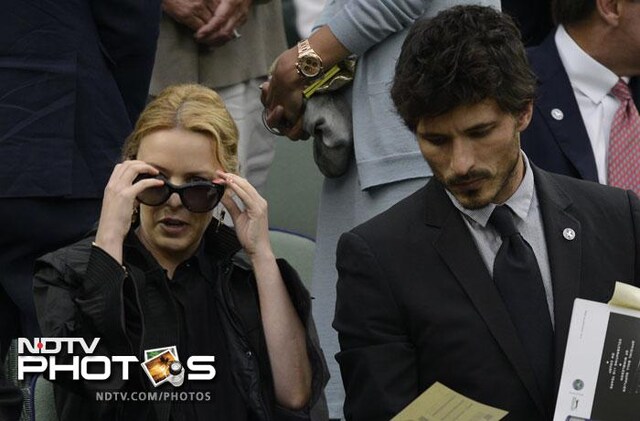 Also present at the semi-final clash was Australian singer Kylie Minogue with her boyfriend, Spanish fashion model Andrés Velencoso.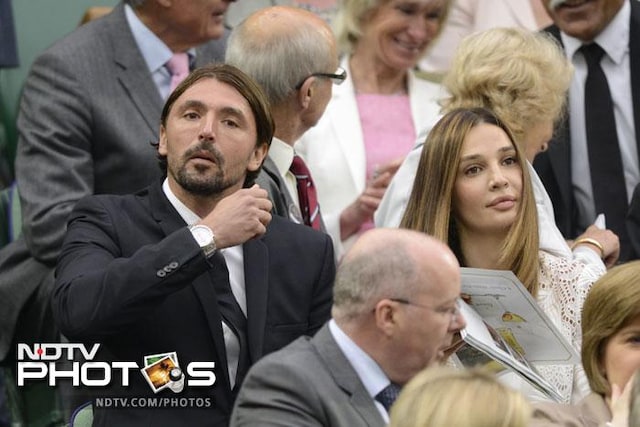 Former Croatian tennis player and ex-Wimbledon champion Goran Ivanisevic and his wife Tatjana (R) in the Royal Box.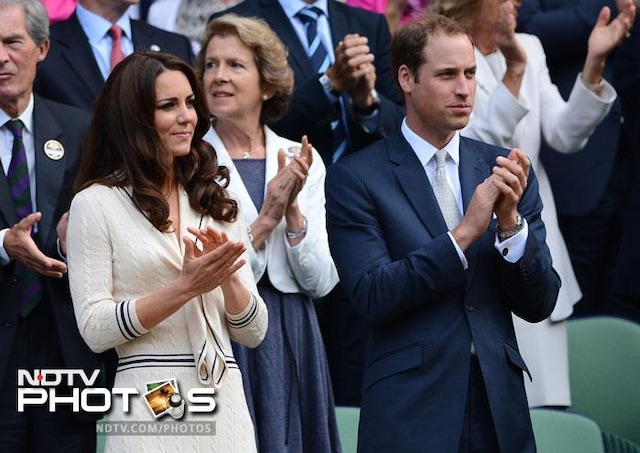 Prince William and his wife Catherine took their places in the Royal Box on Wimbledon Centre Court to watch six-time champion Roger Federer play in his quarter-final against Mikhail Youzhny.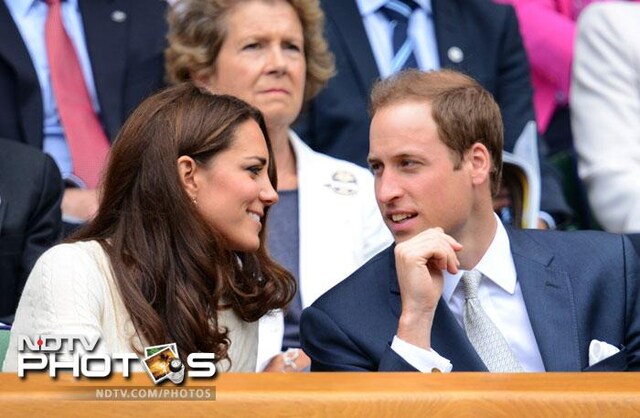 The royal couple received a rapturous welcome from the crowd as they arrived in the front row of the box, having already proved a hit around the All England Club. "My life is complete!," tweeted German women's player Anna-Lena Groenefeld. "I don't care that we won the Mixed! Prince William said hi to me! I was so excited I won my service game!"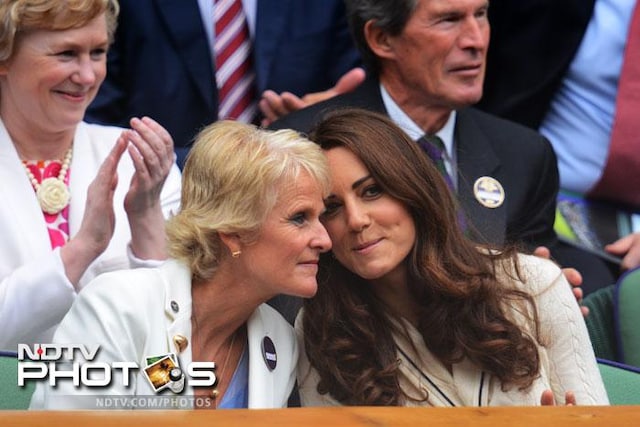 Roger Federer admitted that the 'royal' presence inspired him, saying, "I really actually do enjoy seeing legends coming out, following today's tennis. Royals coming out, it's inspiring, too, in some ways, believe it or not."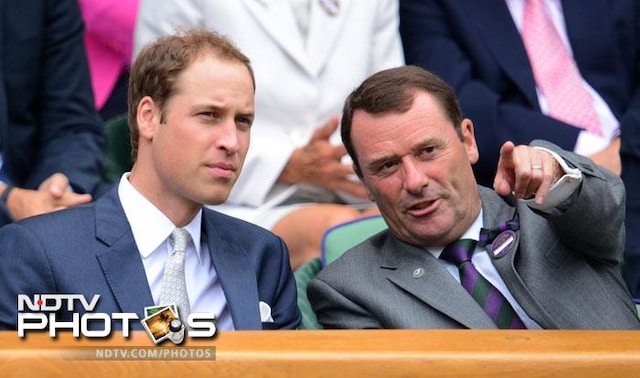 Federer also applauded the royals saying, "It's great for Wimbledon. It's great for the players. It's just nice to see that the Royal Box is always full. It's never empty for us. And if it is, you know they're going to come back, they're not here just to drink champagne and tea in the back."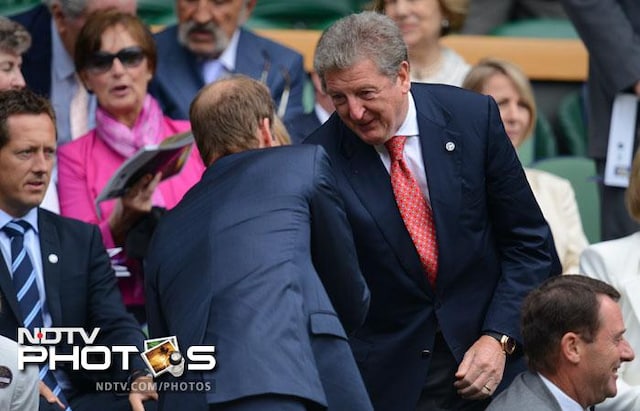 Britain's Prince William (2nd L), Duke of Cambridge shakes hands with England football manager Roy Hodgson (R) in the Royal Box on Centre Court.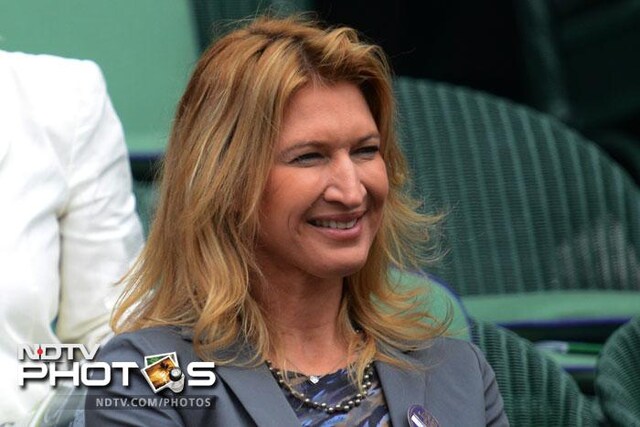 It was not only the Royal attendance though, some former players were also spotted at the Centre Court. Former German tennis player Steffi Graf in the Royal Box.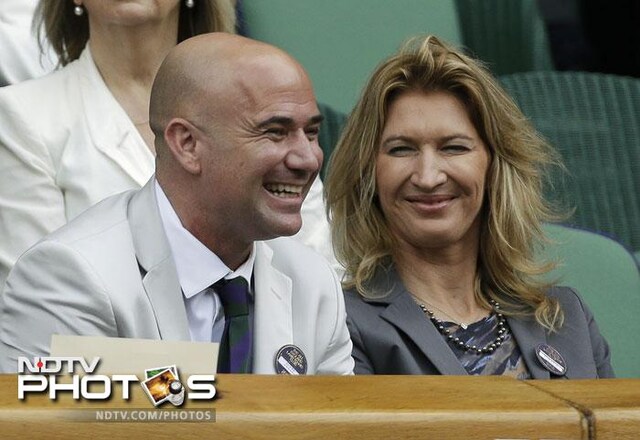 Retired tennis player Andre Agassi, left, joined his wife Steffi Graf in the Royal Box.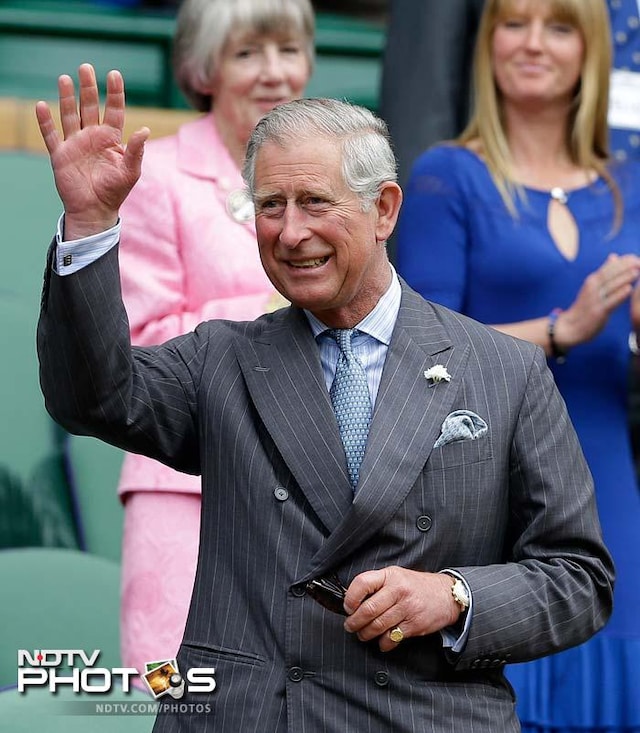 Prince Charles made a rare visit to Wimbledon, his first in 42 years, to watch Roger Federer take on Fabio Fognini in a second round match.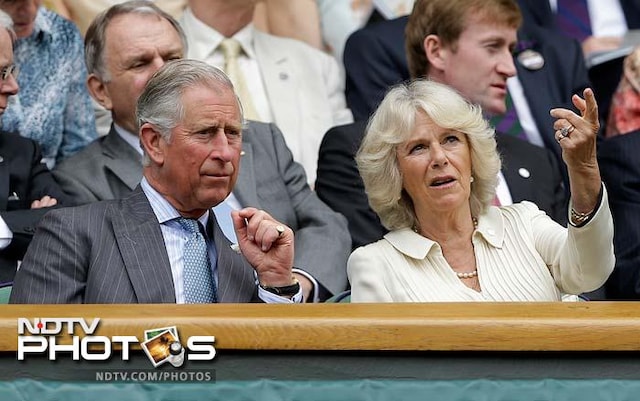 Prince Charles sat in the Royal Box alongside his wife Camilla, Duchess of Cornwall, who also came to Wimbledon last year.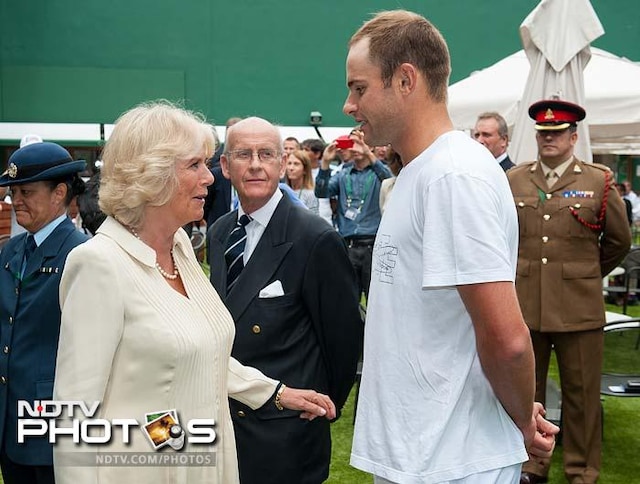 Camilla arrived to the club before her husband and also chatted with former runner-up Andy Roddick.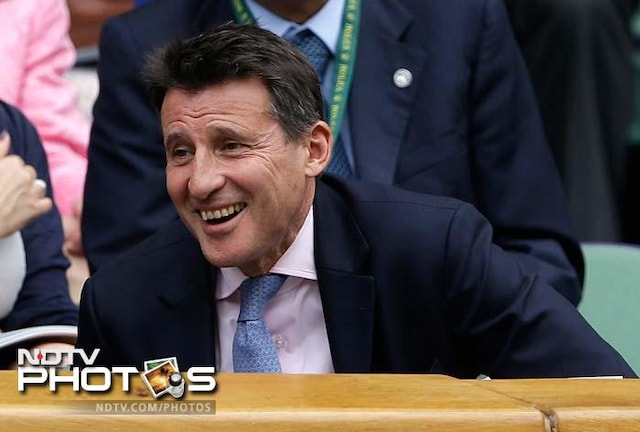 Lord Sebastian Coe, chairman of the London 2012 Organising Committee for the Olympic Games, was also in the Royal Box during Roger Federer's match against Fabio Fognini.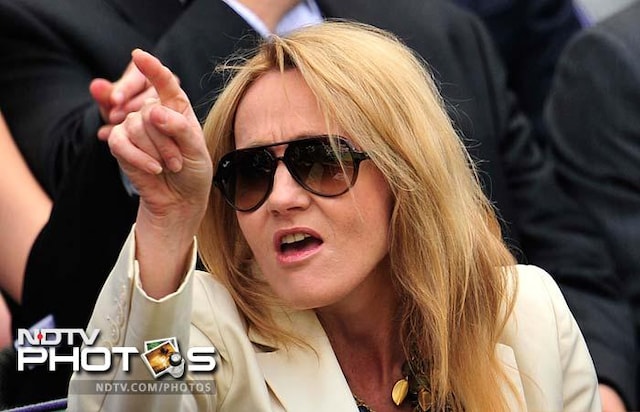 Another surprising visitor to All England's Centre Court was Harry Potter author JK Rowling who came on Day 2 of the championships.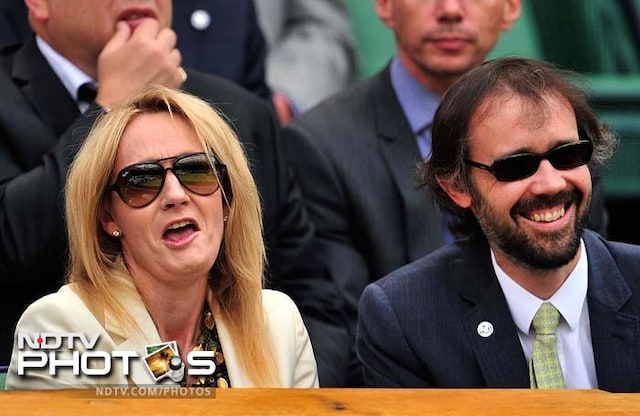 Rowling was accompanied by her husband Neil Murray.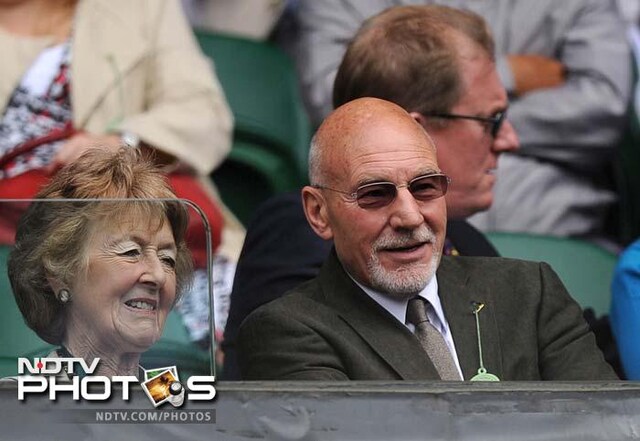 Actor Patrick Stewart, who is famous for playing Professor Charles Xavier in the X-Men series, was spotted in the Royal Box on Centre Court on the first day.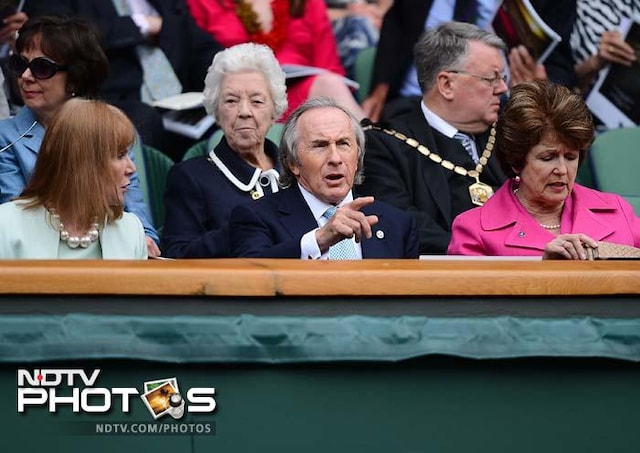 Ex-Formula One racing driver Sir Jackie Stewart is seen in the Royal Box on Centre Court on the opening day of Wimbledon.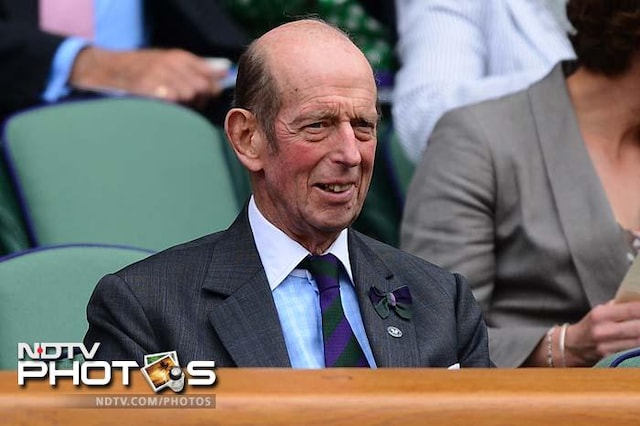 His Royal Highness Prince Edward, the Duke of Kent, watched Serbia's Novak Djokovic's first round match against Spain's Juan Carlos Ferrero on the first day of the tournament.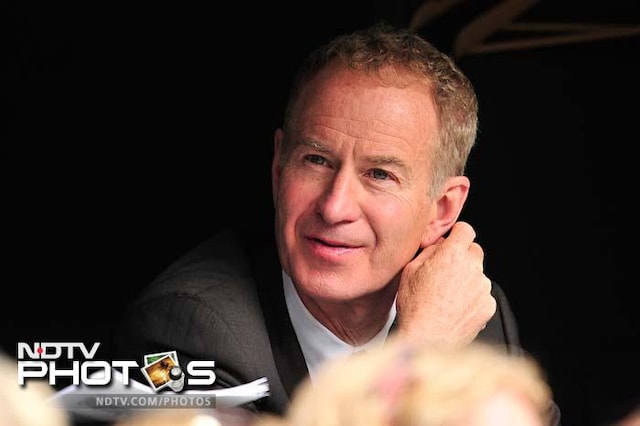 Ex-Wimbledon men's singles champion and now Television commentator John McEnroe watching the men's singles first round game between Spain's Rafael Nadal and Brazil's Thomaz Bellucci on Centre Court on the second day of the championships.