Michelle does the 'jumping jack'
Celebrities and business tycoons are frequent at major tennis events. The US Open though had American first lady Michelle Obama register her attendence, play tennis, interact with players and a lot more. Click on for more (AFP images)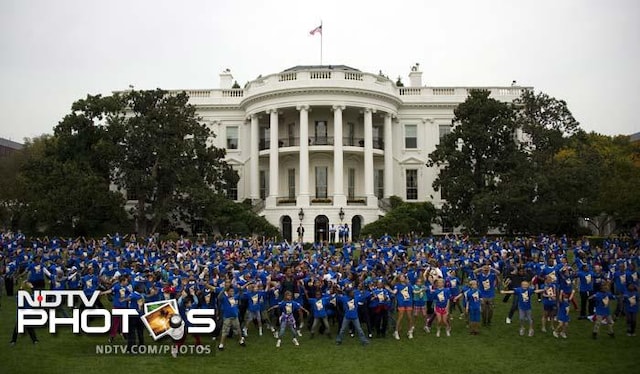 The First Lady of USA has a persona that goes beyond political obligations. Michelle Obama backed this view when she recently attempted to break the Guinness world record for the most people doing jumping jacks in a 24-hour period.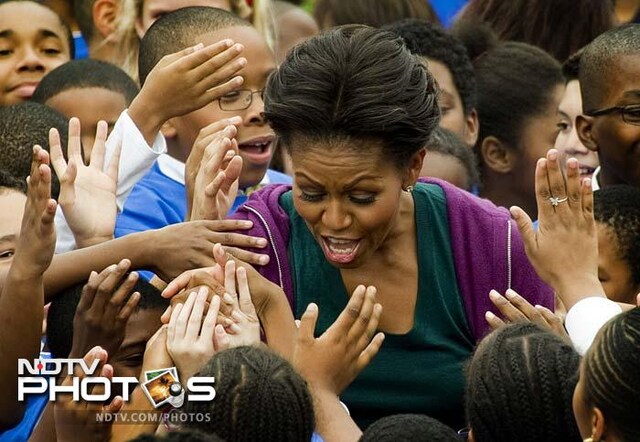 Michelle keeps looking for new ways to spread the gospel of healthy eating and exercise.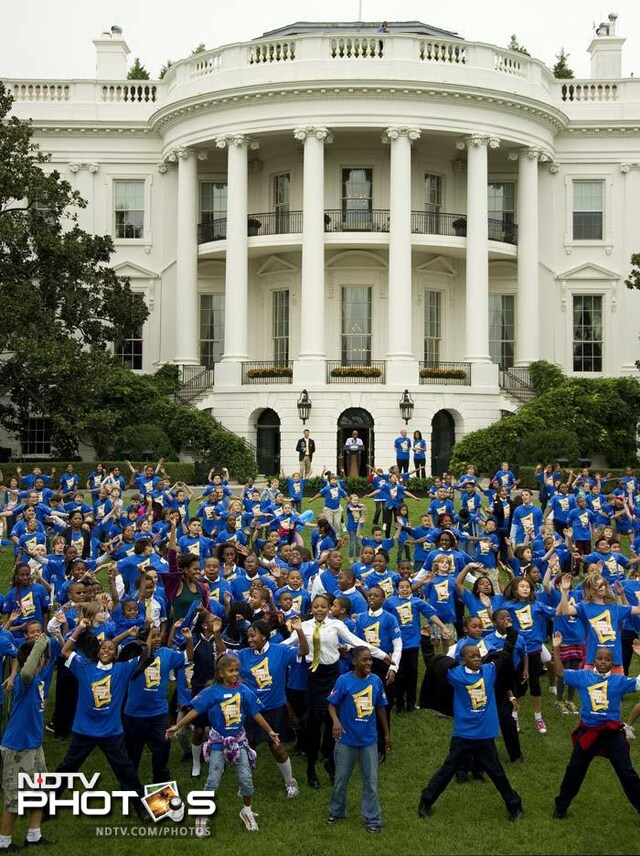 450 local school children gathered at the South Lawn of the White House to jump their way into the record book.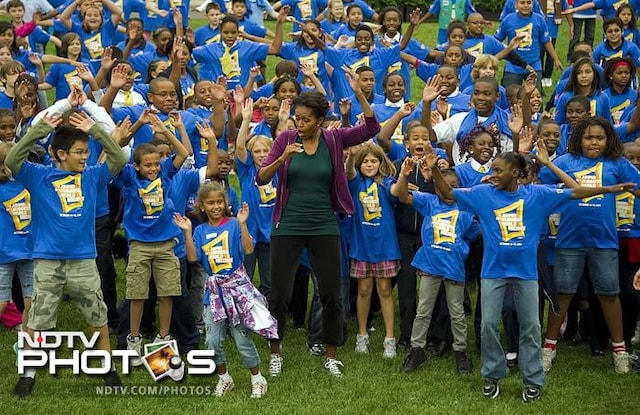 "We're going to show people today is that moving is fun, right?" she is believed to have said as the 'jumping-jacks' initiative was started.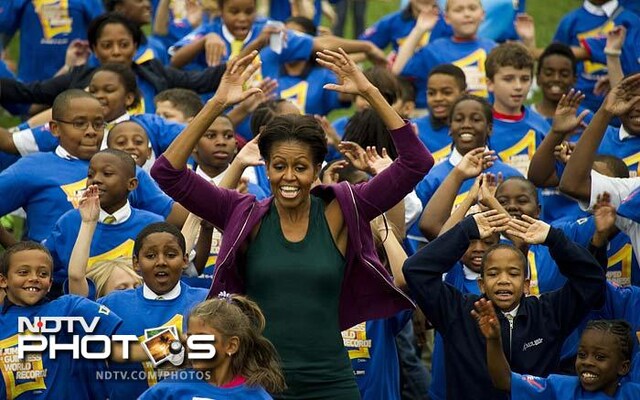 Michelle has been an integral part of the 'Lets Move' initiative that aims at promoting physical activity among children. She recently played tennis to support the campaign. Click on to see.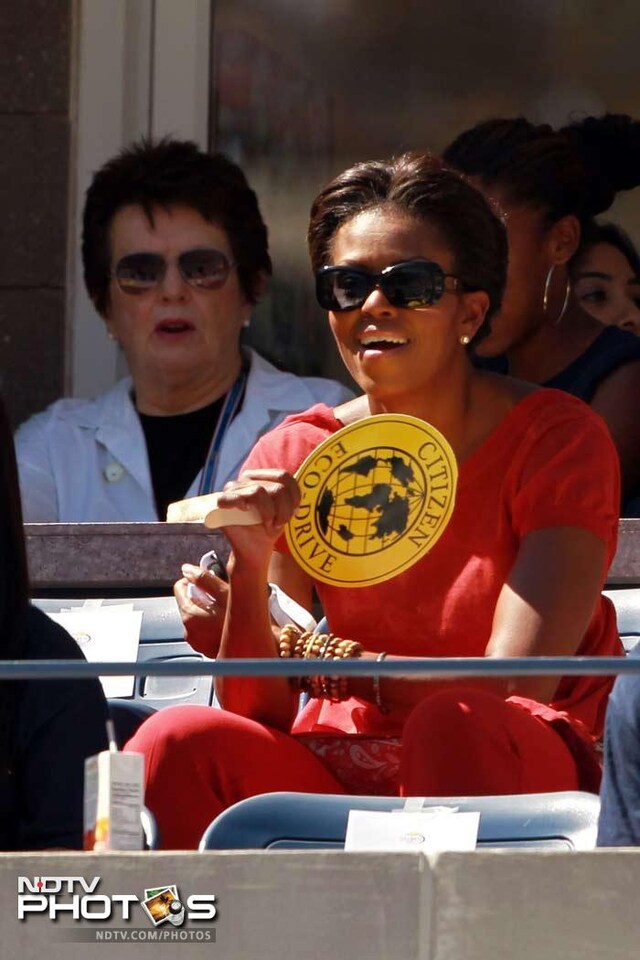 Michelle Obama first attended the quarter final match between John Isner and Andy Murray.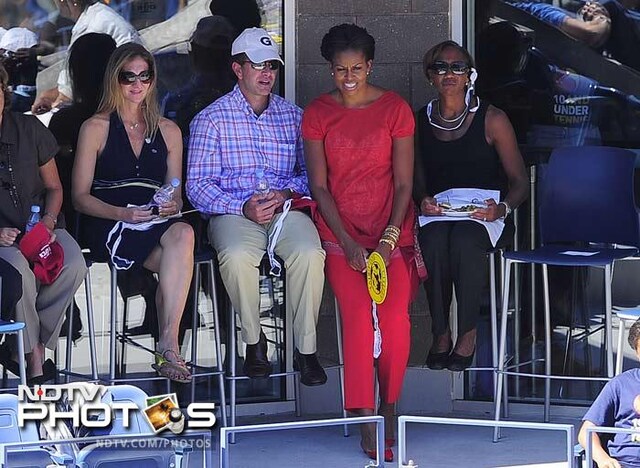 Michelle was at the USTA Billie Jean King National Tennis Centre for the match.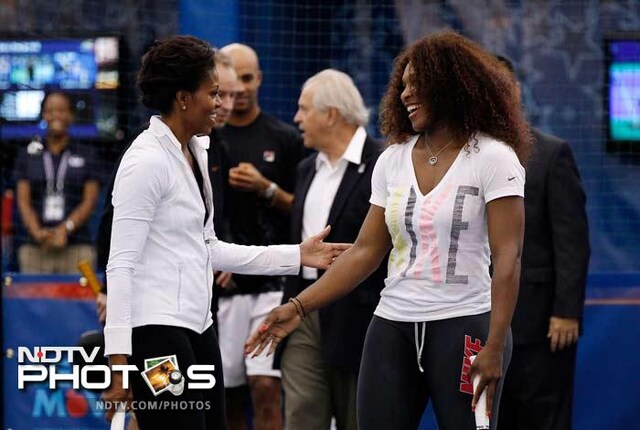 The wife of US President Barrack Obama was then asked to come down to where the action takes place and she was greeted by Serena Williams here.
She was soon seen with a tennis racket in her hand as she took on Serena in a fun-match here.
It appeared to get a lot more serious as Michelle showcased her forehand abilities on the court.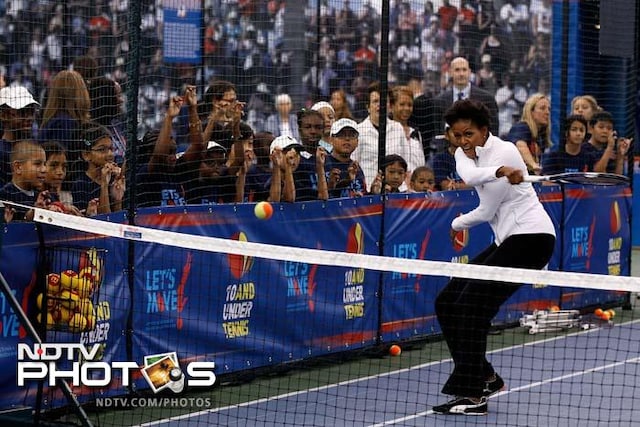 A few smashes here and a lob there and Michelle had the crowd enchanted and cheering for her tennis.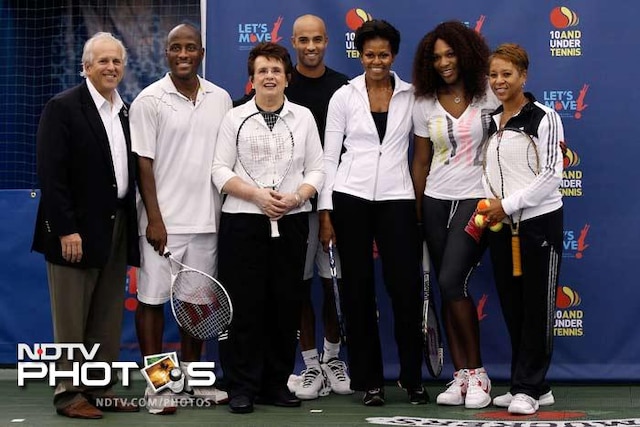 While the eventual score is unknown, it meant for a perfect photo-op for (l-r) Chairman of the Board and President of the USTA Jon Vegosen, MaliVai Washington, Billie Jean King, James Blake, Michelle Obama, Serena Williams and Katrina Adams.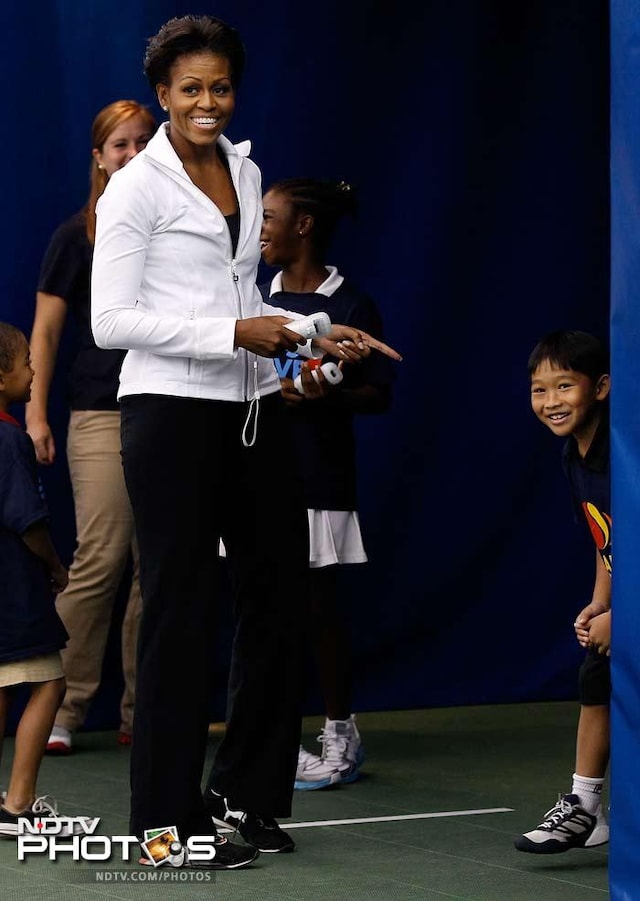 In all the limelight and the tennis action, Michelle Obama did not lose sight of the light moments. This was part of a 'Lets Move Campaign' which aims at promoting physical activity among children.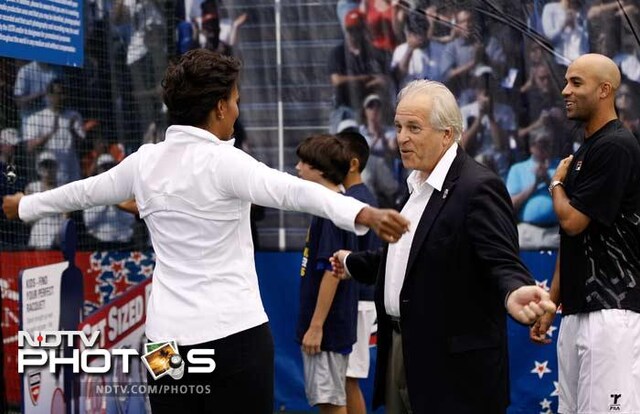 Michelle is seen here interacting with Jon Vejosen (C) as tennis professional James Blake (R) looks on.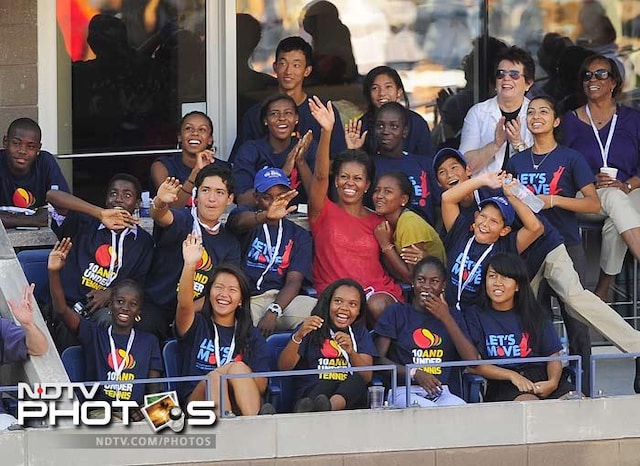 The US First Lady was back as a spectator for the Rafael Nadal vs Andy Roddick match that was played on Friday.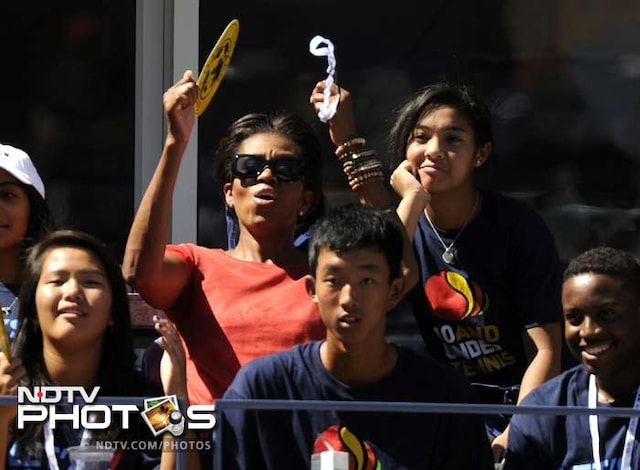 Michelle was as expressive and involved in the match as she was while trying her hand on the court. No wonder then that the world is in awe of this sporting woman.