The Ashes, 3rd Test Day 1: Australia show strong signs of life
Australia skipper Michael Clarke led from the front and scored 125 against England on the opening day of the third Ashes Test at Old Trafford, on Thursday.

A look at some of the highlights...

All images courtesy: AFP
Australia skipper Michael Clarke led from the front and scored 125 against England on the opening day of the third Ashes Test at Old Trafford, on Thursday.

A look at some of the highlights...

All images courtesy: AFP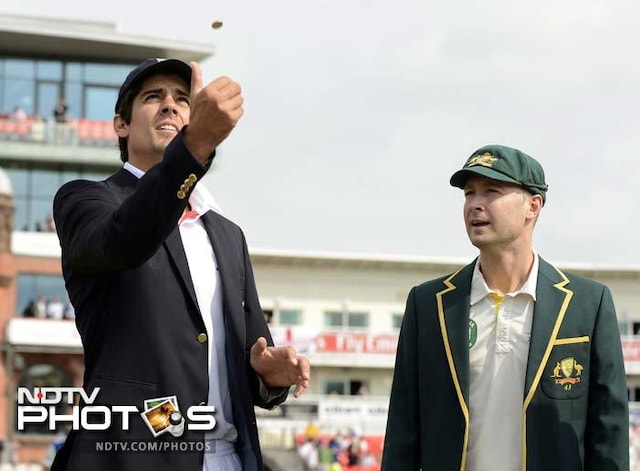 Australia won the toss earlier in the day and Clarke chose to bat.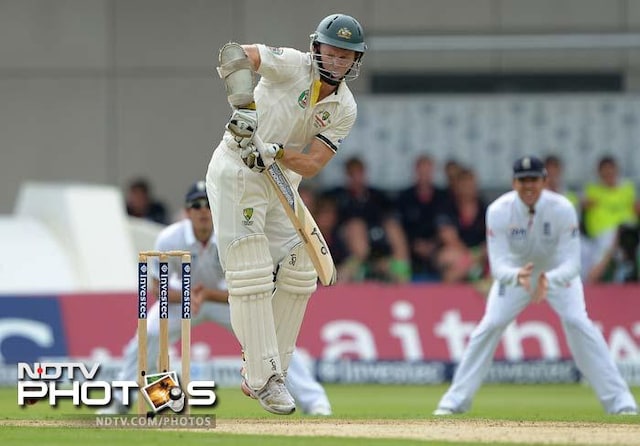 Opener Chris Rogers gave his side a watchful start and negotiated the early pace attack with poise.
The other opener in Shane Watson (left) played well for his 19 too but his innings was cut short by Tim Bresnan.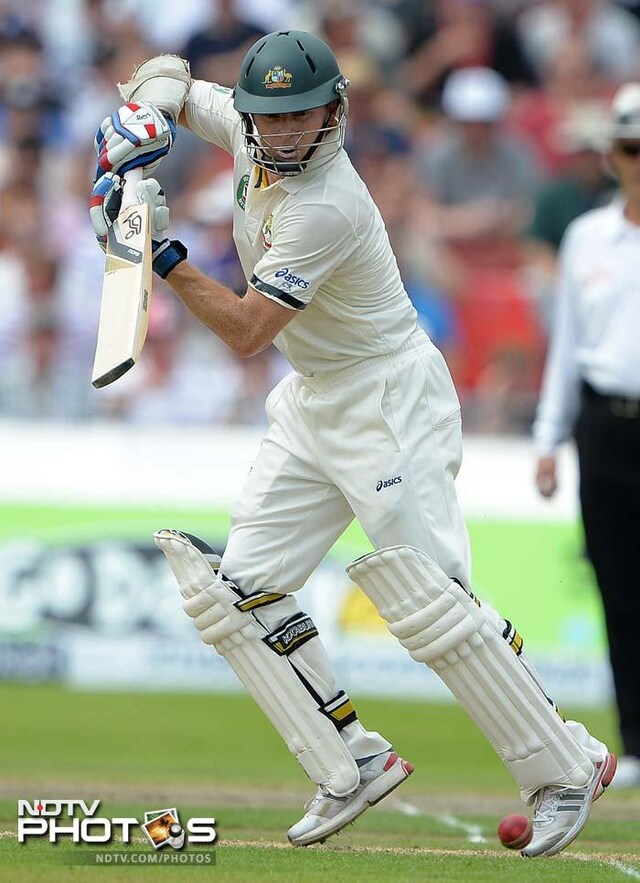 Rogers continued his march however and went onto score 84 before falling LBW to Graeme Swann.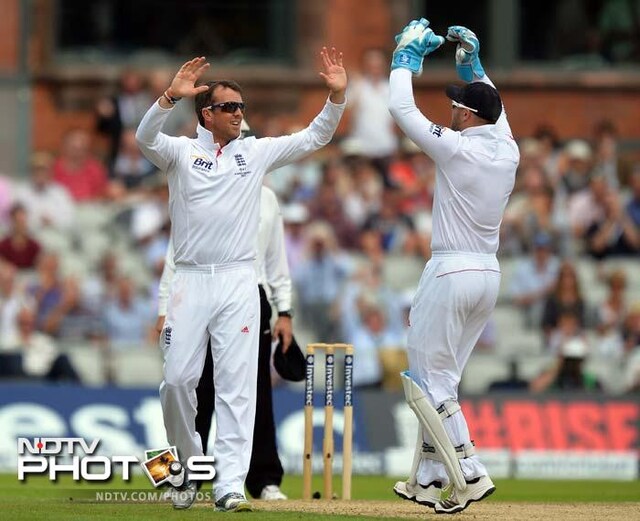 There was more joy for Swann when he dismissed Usman Khawaja after the batsman had allegedly knicked the ball.

Replays and hot-spot was inconclusive but Khawaja was asked to leave which led to a huge outburst later on.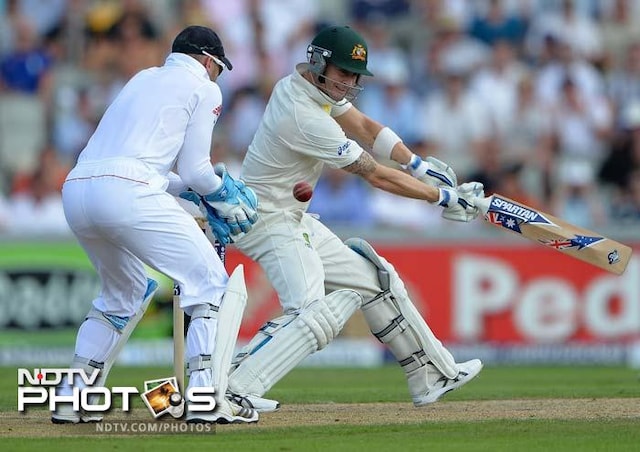 Skipper Clarke came in and cemented the innings with his sturdy knock.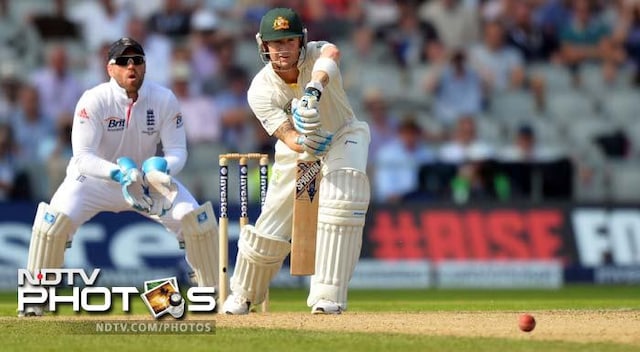 Clarke showed a mature approach to his innings and remained unbeaten with as many as 17 boundaries in the innings.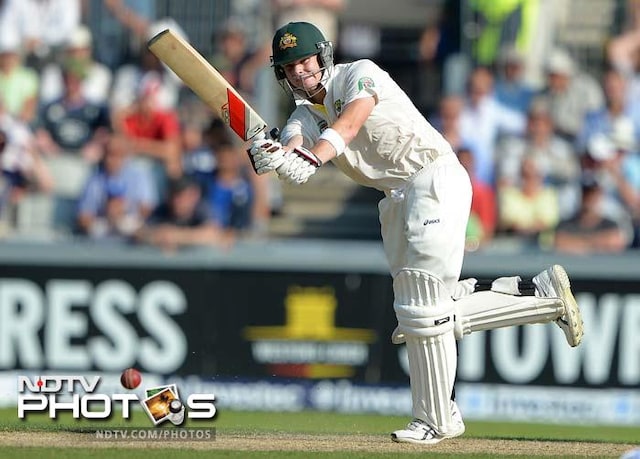 Clarke had the company of Steven Smith who himself remained unbeaten on 70.