Ashes Thriller: England defeat Australia by 14 runs
In what was a dramatic few hours of cricket in the final day of the opening Test, the proverbial pendulum swung both ways to eventually fall in England's favour.<br><br> The see-saw battle between James Anderson and Brad Haddin ended with the former claiming his fourth of the day. A look.<br><br>AFP and AP images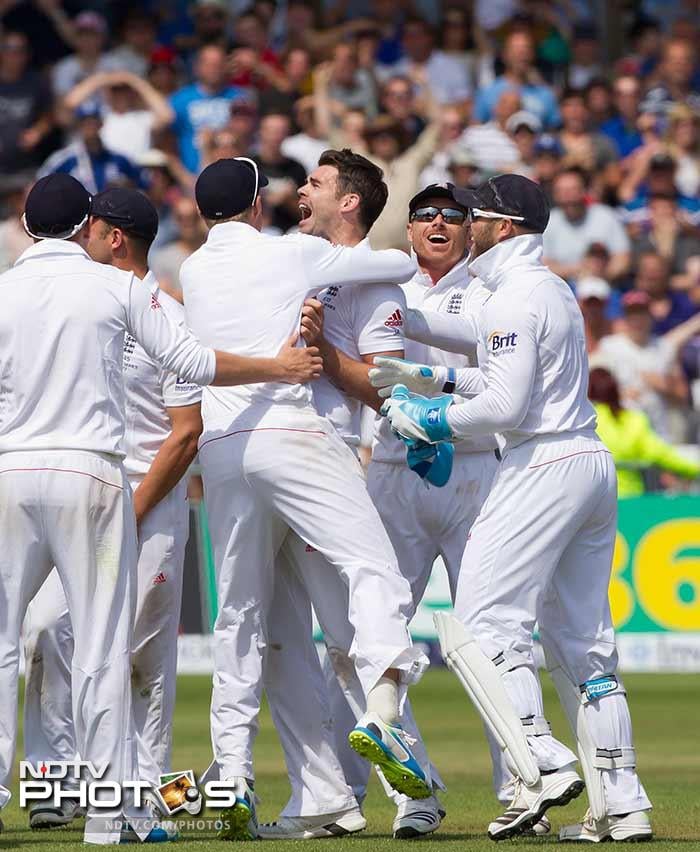 In what was a dramatic few hours of cricket in the final day of the opening Test, the proverbial pendulum swung both ways to eventually fall in England's favour.<br><br> The see-saw battle between James Anderson and Brad Haddin ended with the former claiming his fourth of the day. A look.<br><br>AFP and AP images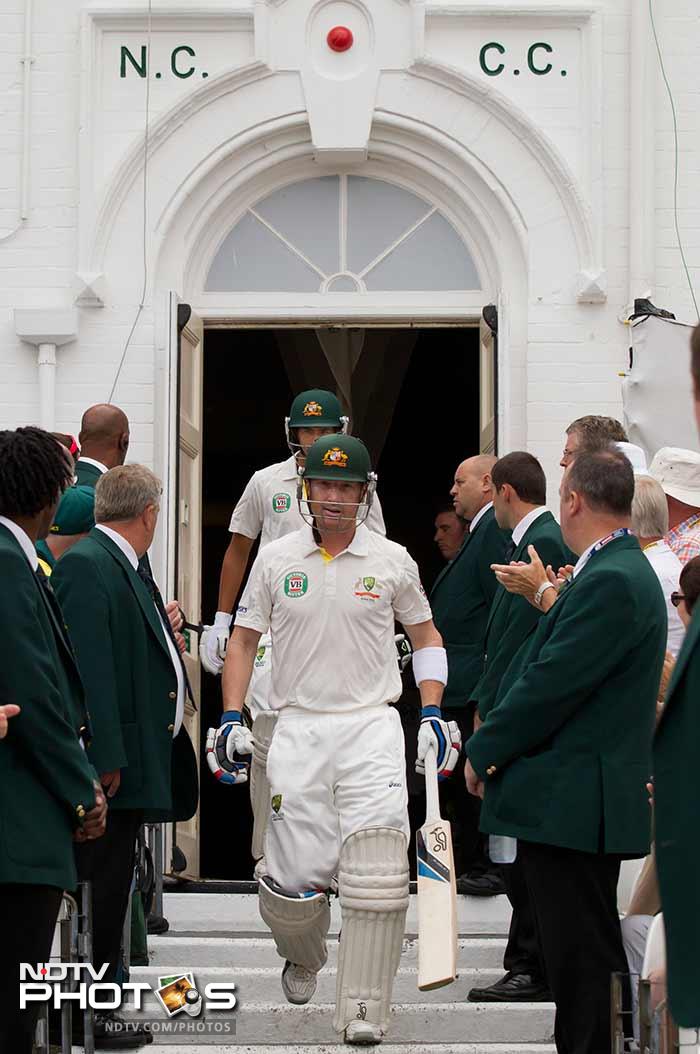 Brad Haddin and partner Ashton Agar came out to the middle earlier with Australia having four wickets to spare and another 137 still left.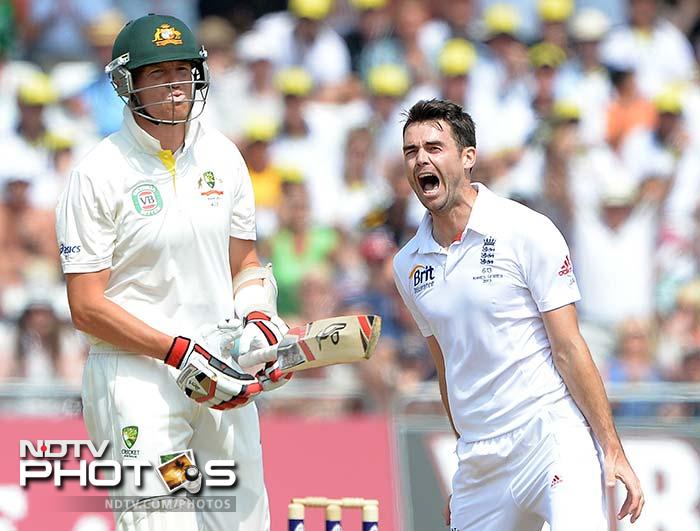 Anderson struck early when he first removed Agar (14) and then claimed Mitchell Starc 1) and Peter Siddle (in pic) on 11.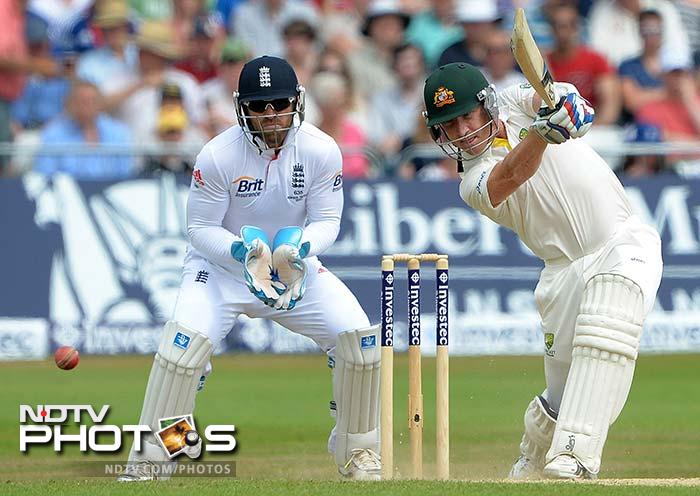 Brad Haddin though resisted the hosts with a fine balance of aggression and maturity.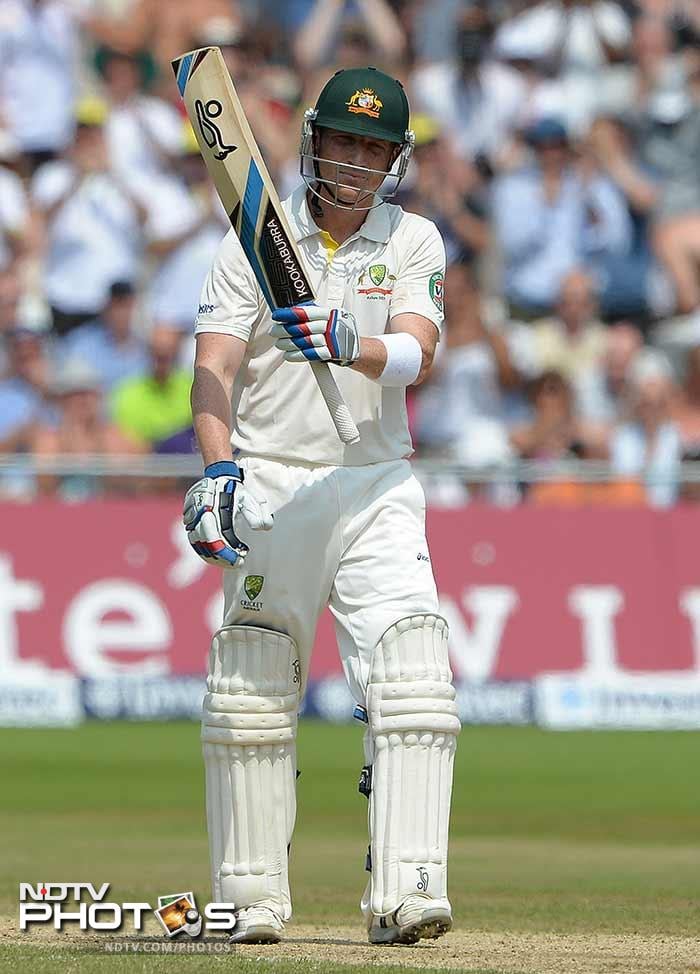 With last man James Pattinson in the middle, Haddin took the game into lunch with 20 runs left.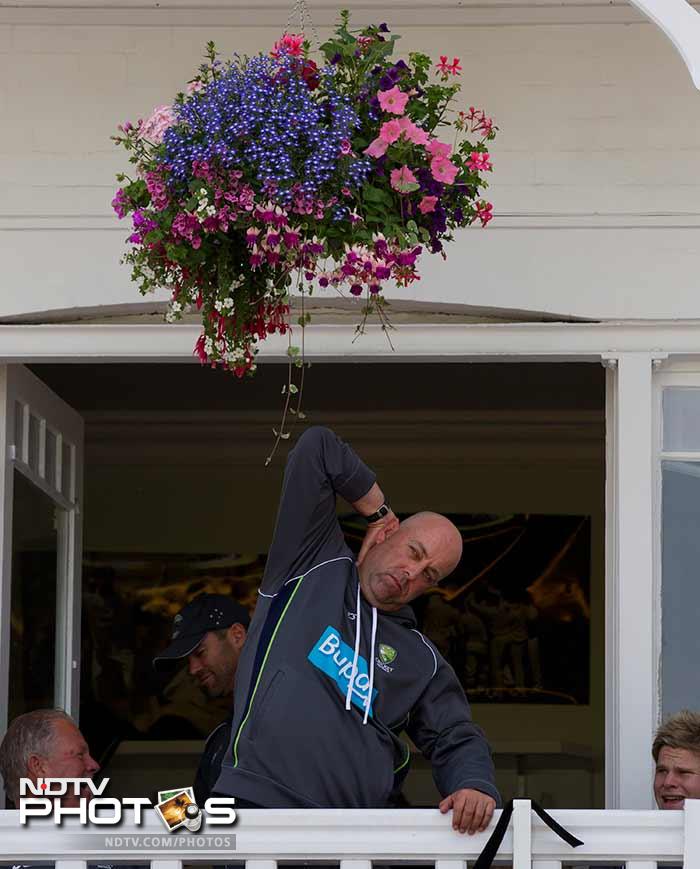 It was a tense situation for even people off the field as can be gauged here from Aus coach Darren Lehmann.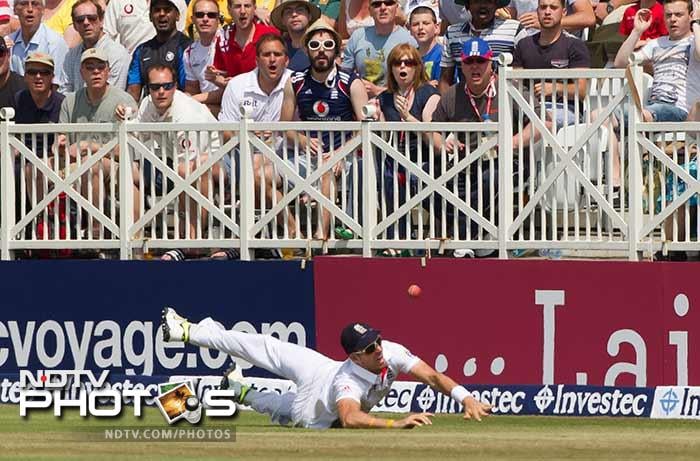 England had sloppy moments on the field with Steven Finn not just dropping some tough chances but also leaking runs.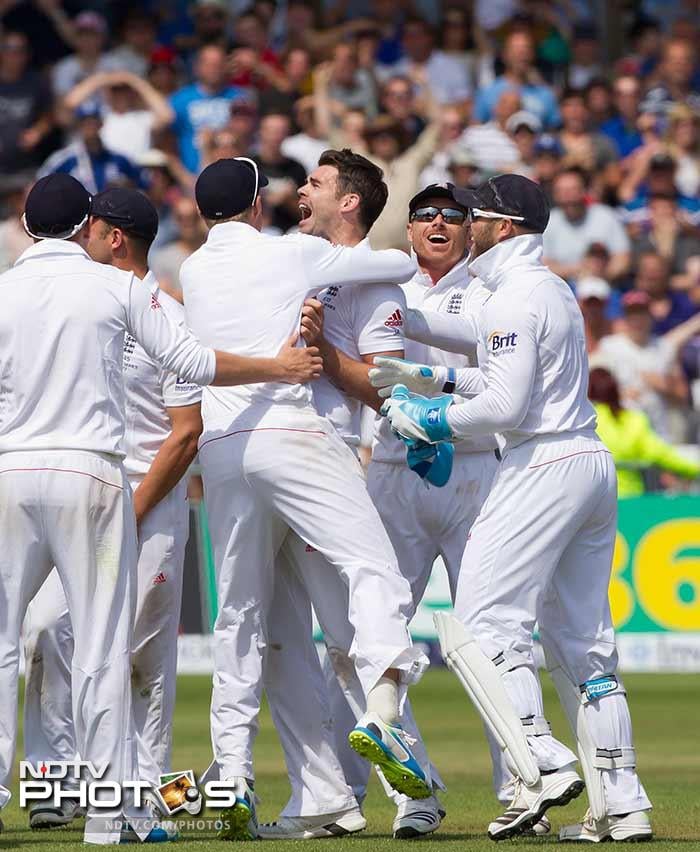 The second session of play saw Anderson return - he had been cramping up towards the end of the 1st session - and he delivered the final blow.<br><br>Haddin bottom edged to keeper Matt Prior and not-out decision was overruled by DRS.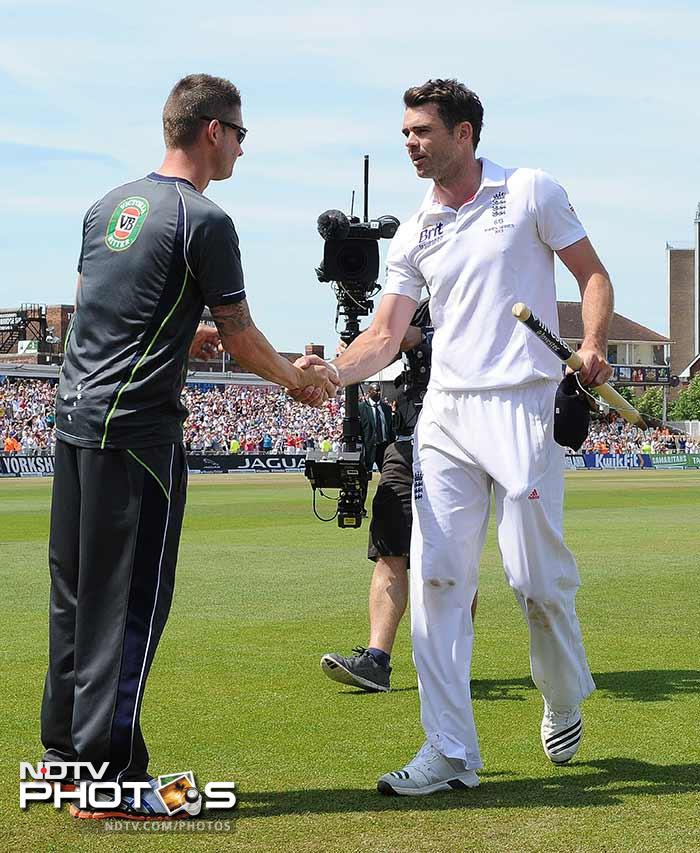 At the post-match ceremony, Aussie skipper Michael Clarke (left) congratulated England and said they fought hard. He however said his team too played very well. "The boys can hold their head up high. We will come back hard."