IPL4: Rajasthan Royals vs Pune Warriors
Pune looked to end their string of defeats at the fortress. The Royals however, were not going to be an easy side to topple at home as Yuvraj Singh and his team found out eventually. A look at the day's play. (AFP Photos)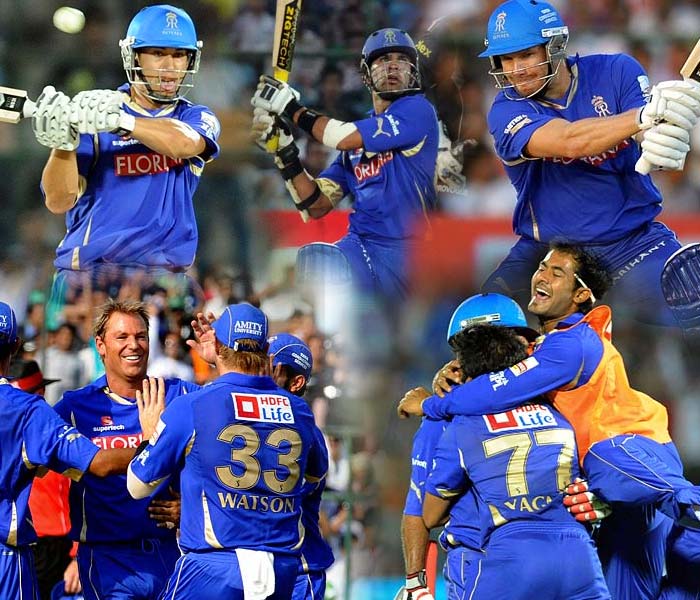 Pune looked to end their string of defeats at the fortress. The Royals however, were not going to be an easy side to topple at home as Yuvraj Singh and his team found out eventually. A look at the day's play. (AFP Photos)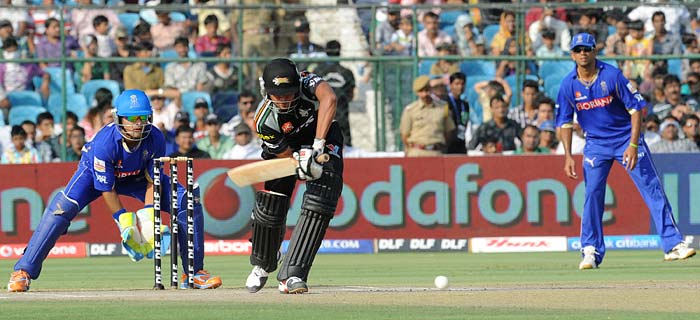 The visitors were made to bat first at the toss. Jesse Ryder began well but lost his wicket in the third over leaving his partner Manish Pandey (in pic) stranded.
Robin Uthappa came out and took the lead as he played some fine shots to overtake Pandey and steady the innings. He went on to score 35 off 21 balls with seven boundaries.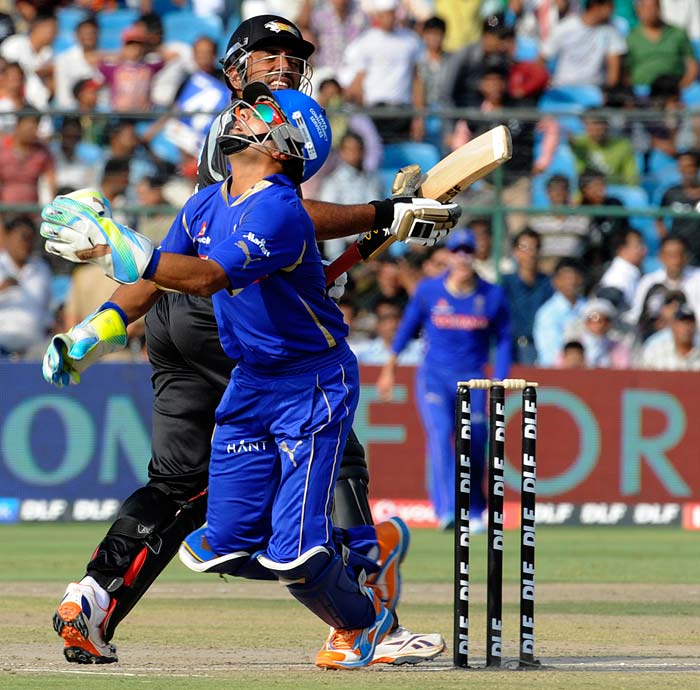 Once Uthappa and Pandey departed though, there was no real fight from the Pune batsmen as the Royals ensured that no one was allowed to settle in.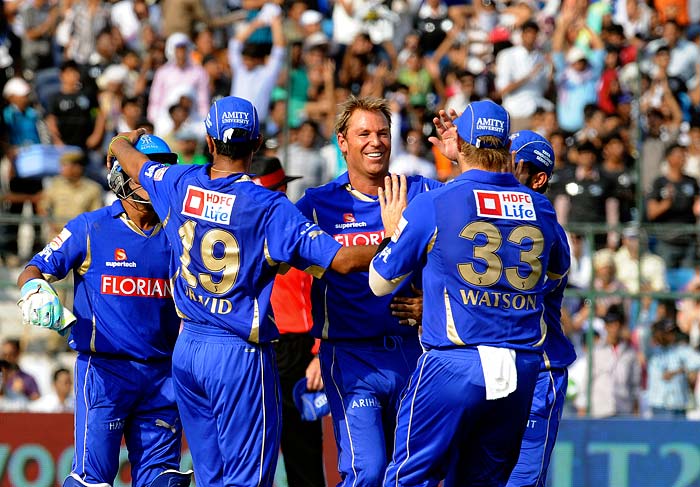 Though Siddharth Trivedi claimed three wickets from the innings, it was Shane Warne's spin that troubled the batsmen on a track that assisted a little turn.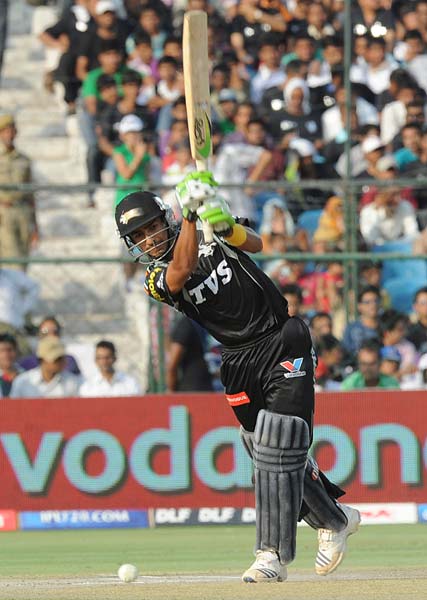 A decent knock of 24 from Mithun Manhas towards the end of the innings helped Pune set a target of 144 runs for the Royals.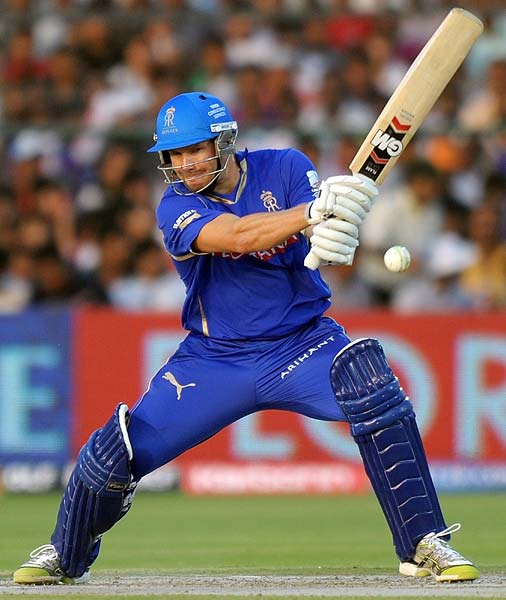 Shane Watson began well with the bat when the Royals began their chase. Though he struck a six, it was his patience that stood out in his 14-ball 12.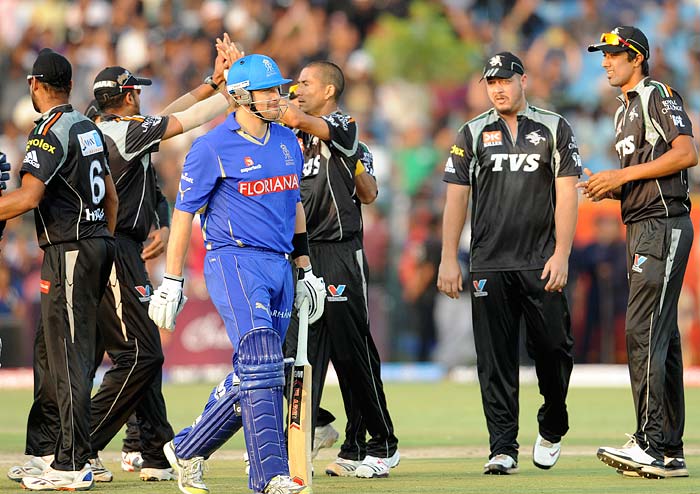 Alfonso Thomas had little regard for Watson's resilience and sent the all-rounder back to the dug-out in the fifth over.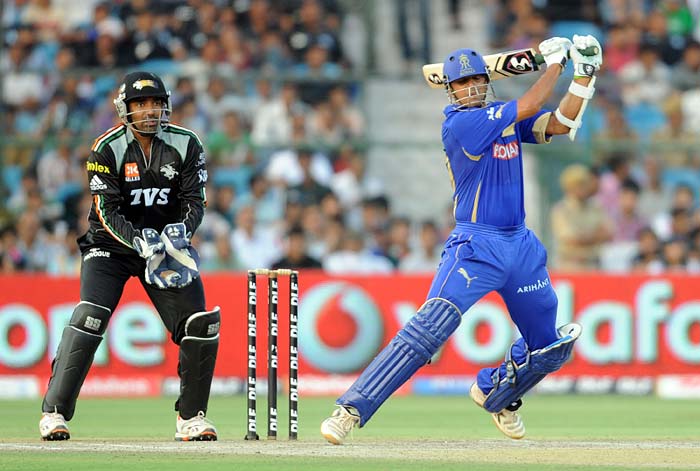 The other opener in Rahul Dravid looked solid too as he scored 18 off 20 balls with two boundaries but failed to negotiate a spinning delivery and lost his wicket.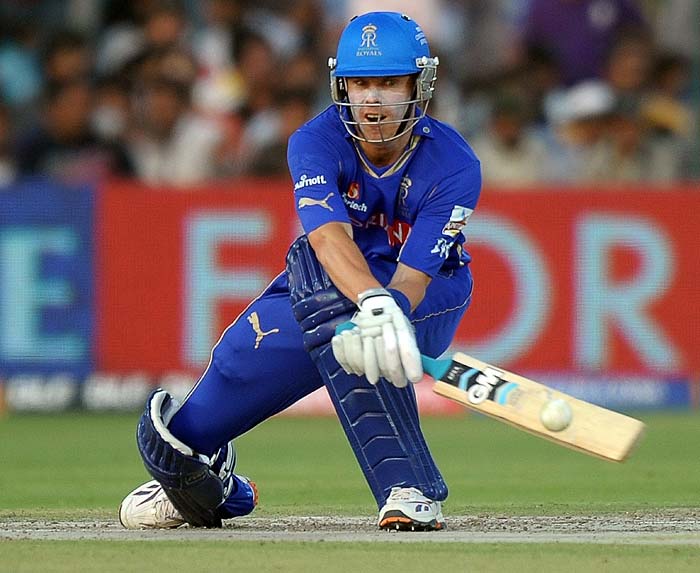 Johan Botha too fell to a turning delivery as it was Rahul Sharma who removed him to claim his second wicket of the day.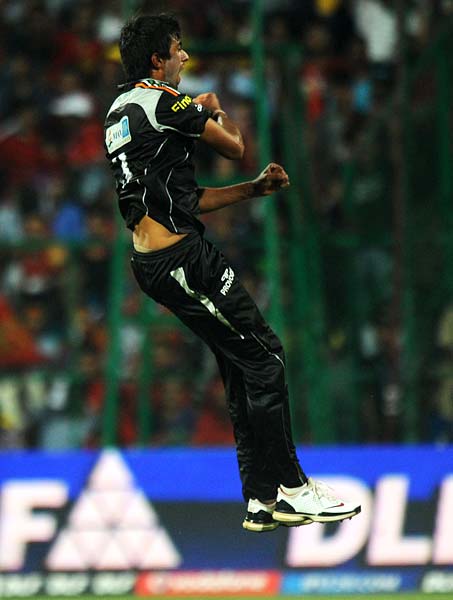 Sharma picked up his third when he dismissed a dangerous Ashok Menaria on 29 and threatened to stage a victory for the Warriors.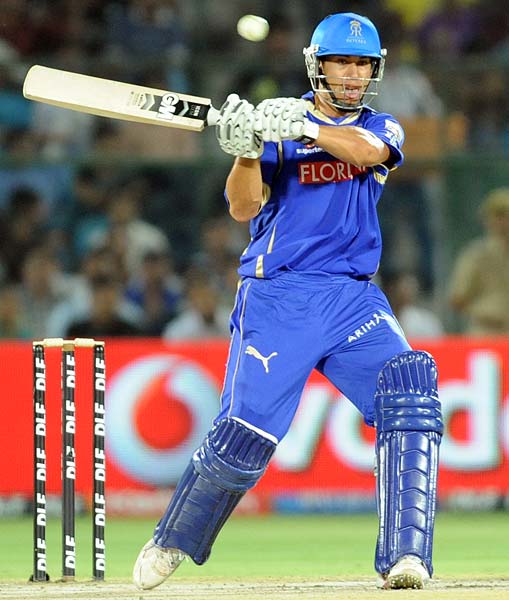 It wasn't meant to be as Ross Taylor at the other end unleashed himself on the Pune bowlers and helped himself to an unbeaten 47 off 35 balls to take his team through.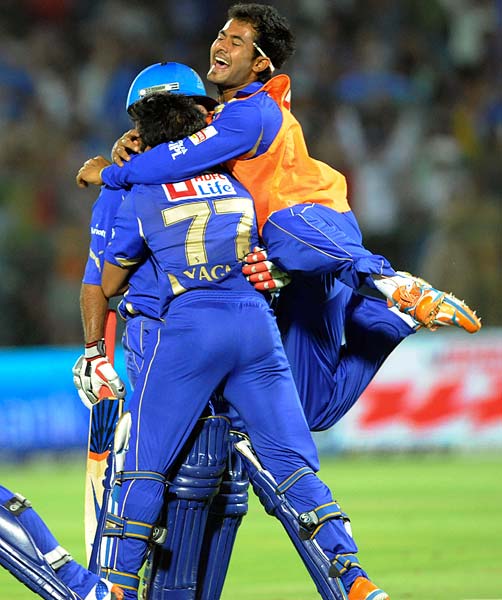 While the six-wicket win saw the Royals erupt in celebrations, it also meant the sixth consecutive loss for the Pune Warriors.