Junior Hockey World Cup: India Regain Title After 15 Years in Golden Night at Lucknow
India edged out Belgium 2-1 in the Junior Hockey World Cup final in Lucknow on Sunday to lift the title for the first time in 15 years
India lifted the Junior Hockey World Cup title for the first time in 15 years, beating Belgium 2-1 in the Sunday's final at Lucknow. (All images courtesy of Hockey India and NDTV)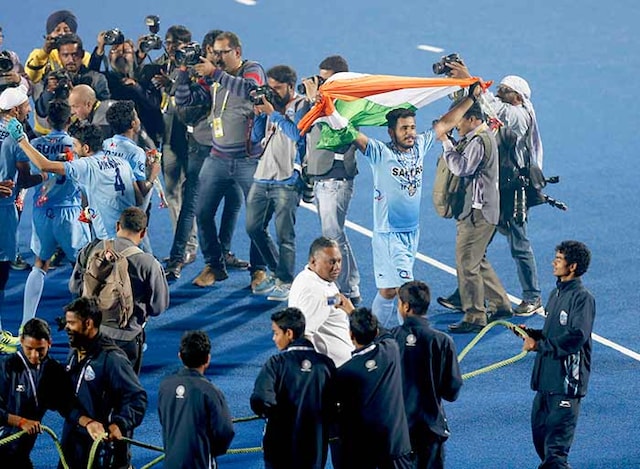 Wild celebrations ensued in Lucknow after India's win in the title clash.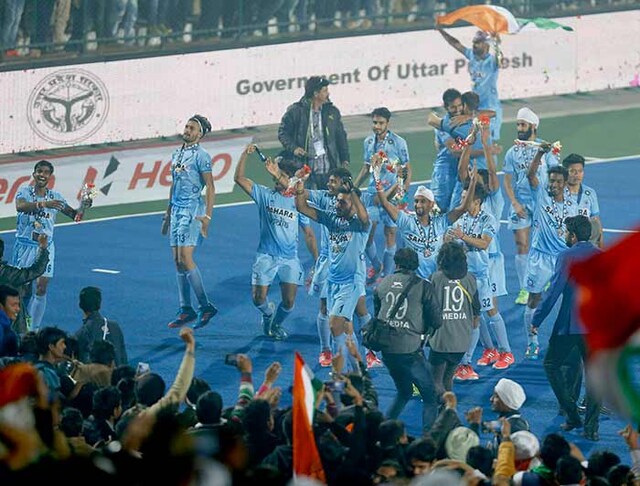 Indian players applaud the Lucknow crowd after the final.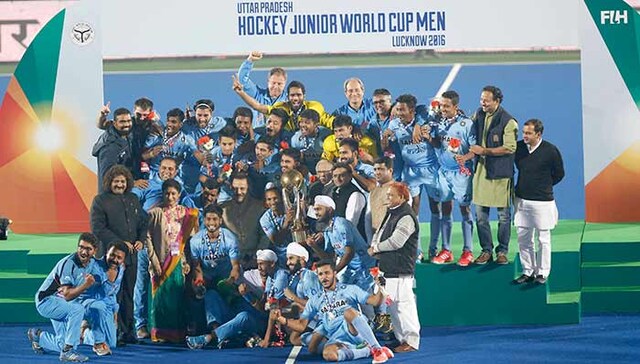 The team celebrates with the trophy following the win on Sunday.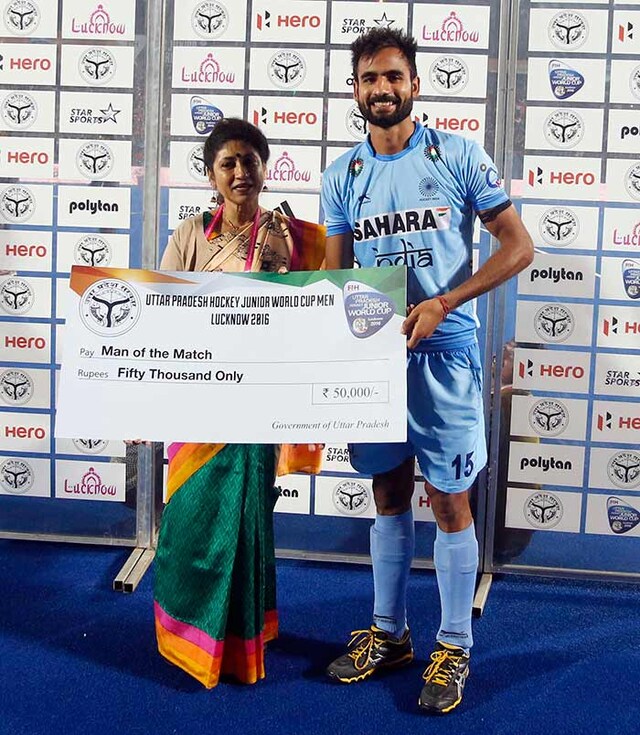 India's Gurjant Singh received the Man of the Match award for the final.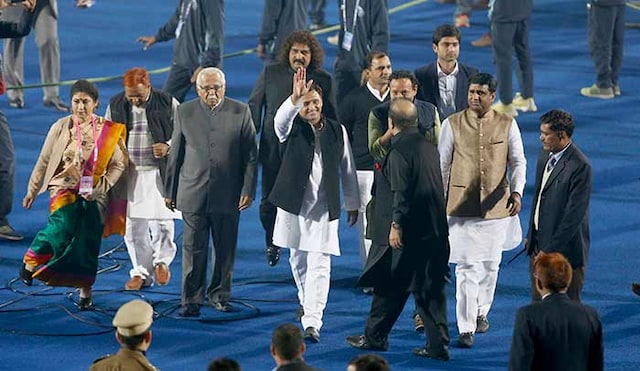 Uttar Pradesh Chief Minister Akhilesh Yadav was among the list of dignitaries present at the final.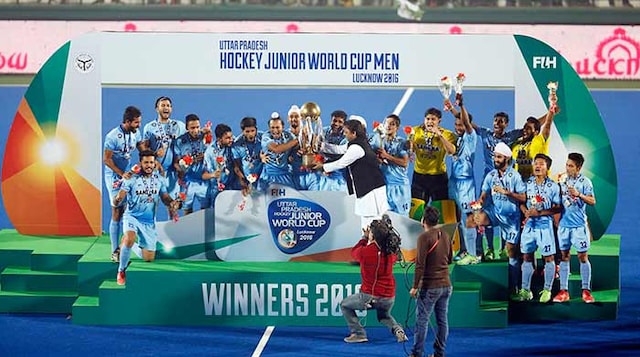 Akhilesh Yadav hands out the trophy to the players in the presentation ceremony.
Indian team members arrive at the Delhi airport with the World Cup trophy on Monday morning.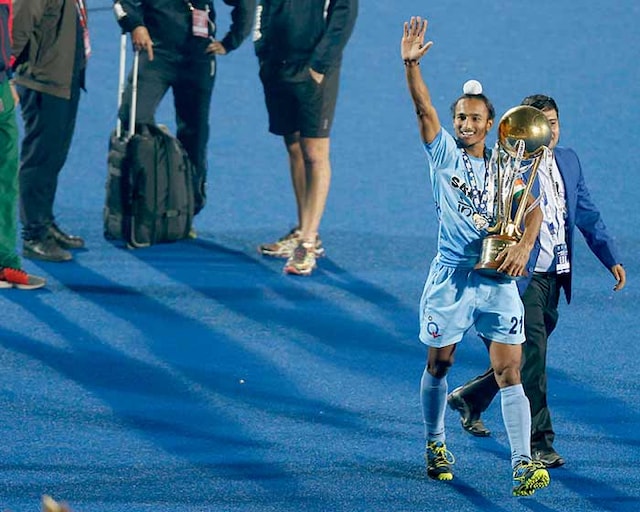 Harjeet Singh, the captain of the Indian team, celebrates with the trophy after the final.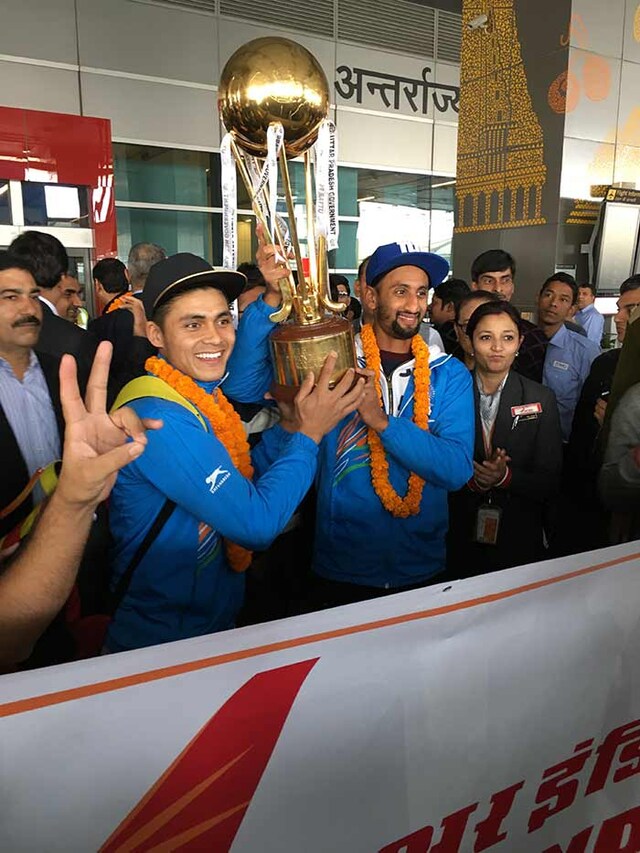 The core of the Indian team hails from Punjab, and will head to their respective villages shortly.