Indian girls create history in Junior Hockey World Cup
India beat England 3-2 on penalties to win a bronze medal in Junior Women's Hockey World Cup for the first time.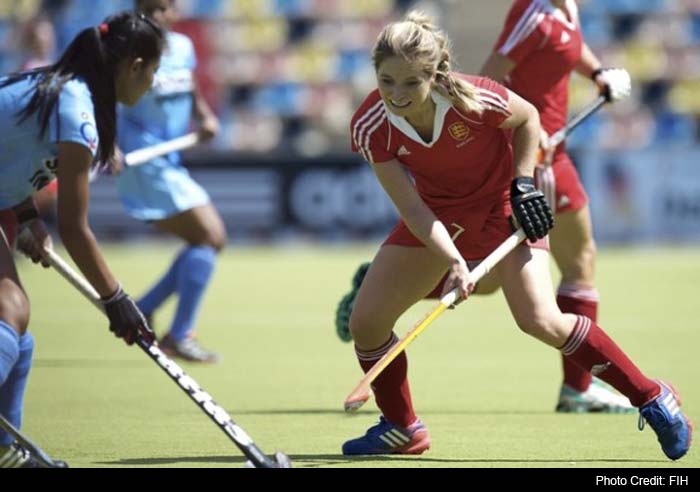 18-year-old Rani scored India's only goal in the regulation time and then found the net twice in the penalty shoot-out to script India's memorable victory.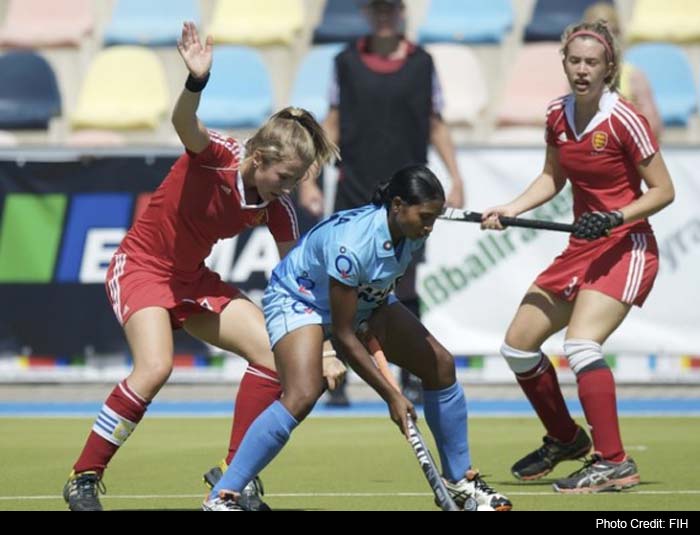 Navneet Kaur's strike handed India a 3-2 lead in the shoot out and when Anna Toman missed the following shot, it secured India's win. The two teams had ended 1-1 after regulation time.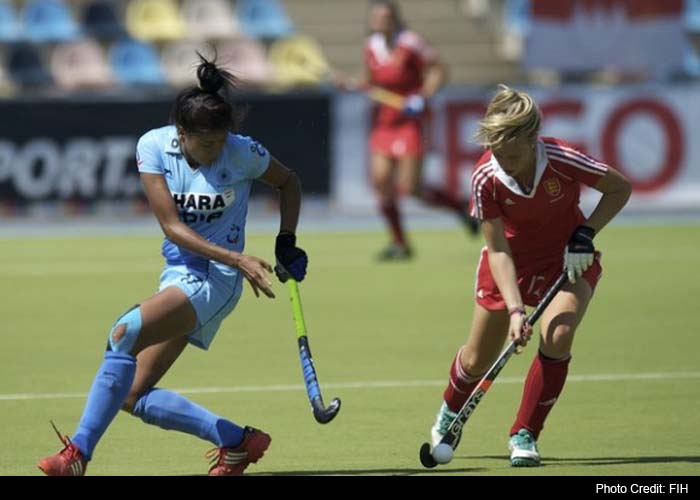 None of the England player could score except Emily Defroand, who cancelled India's lead on both occasions.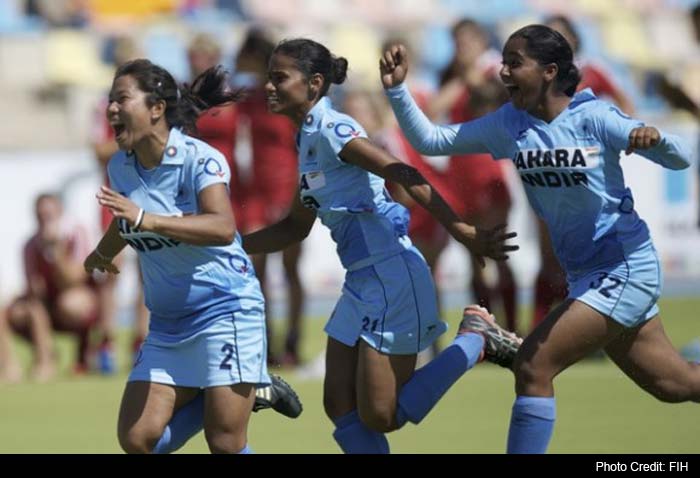 Navneet had missed her earlier stroke but she beat the rival goalkeeper in her second attempt as India gained upper hand again.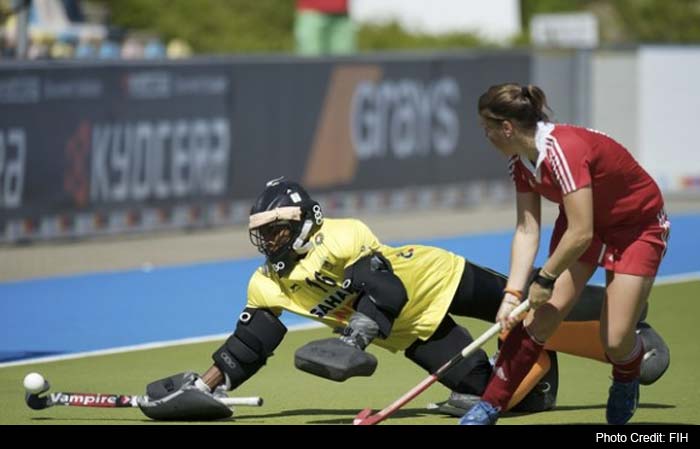 Not having featured in the tournament so far, goalkeeper Bigan Soy came on for the penalty shoot and lead India to the bronze medal in Germany.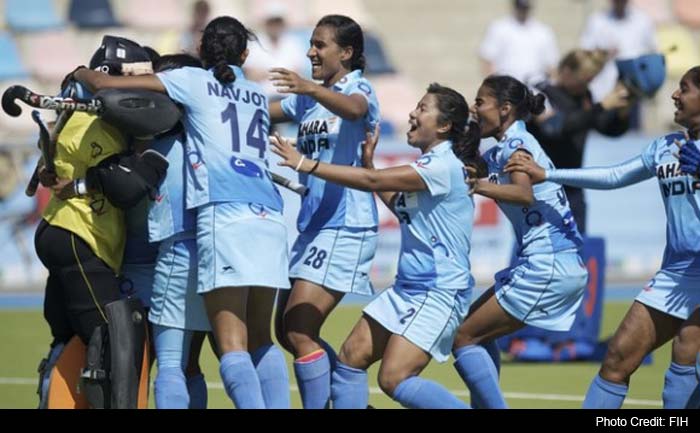 Hockey India has announced that each member of India's junior women hockey team which won the country's first ever bronze medal at the World Cup today will be rewarded with a cash prize of Rs one lakh.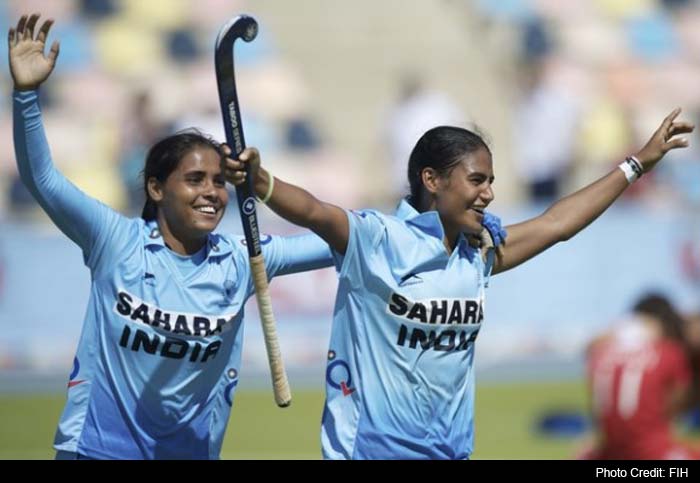 This victory in Germany is a first-ever world cup medal for women in any FIH world event. The men's side had won gold in 1975 (Kuala Lumpur), silver in 1973 (Amstelveen, Holland) and bronze in 1971 (Barcelona, Spain).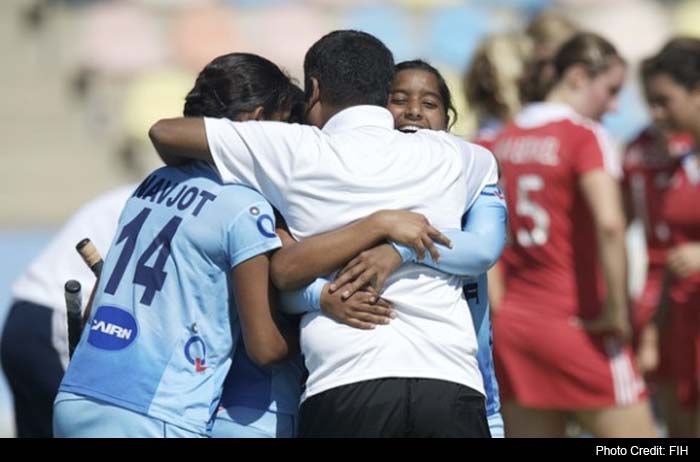 Indian girls created history by winning country's first ever bronze medal in the junior women hockey World Cup as they pipped England 3-2 on penalties, riding on striker Rani's dazzling show.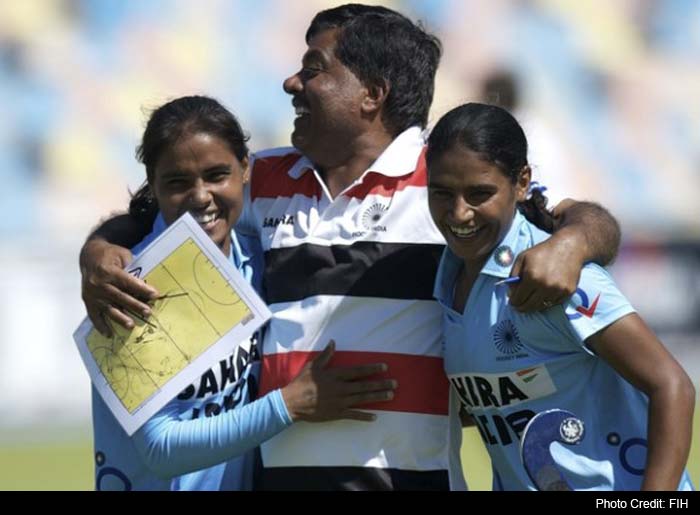 Indian women's most famous victory prior to this junior world cup was the gold medal 2002 Commonwealth Games in Manchester, England.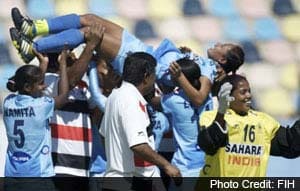 Bigan Soy was delighted to be given the opportunity and contribute to her team's success. "I did my very best and it's a good feeling to know that I saved my team. I'm very happy. It now feels as I would have played the whole tournament," she said.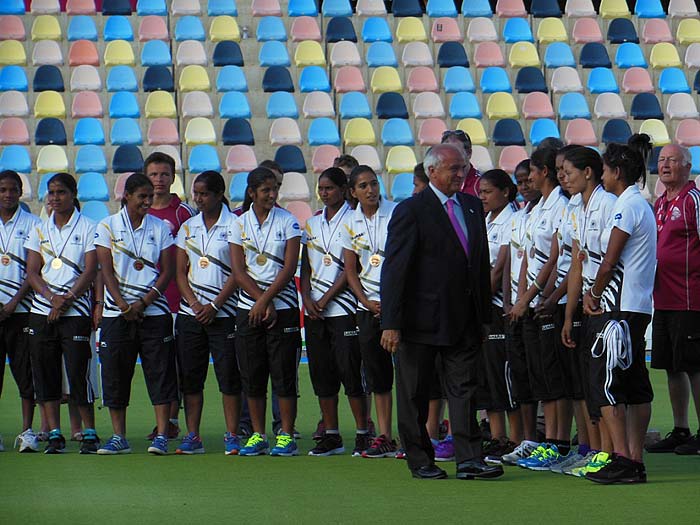 Seen here is FIH president Leandro Negre meeting the Indian team at the medal ceremony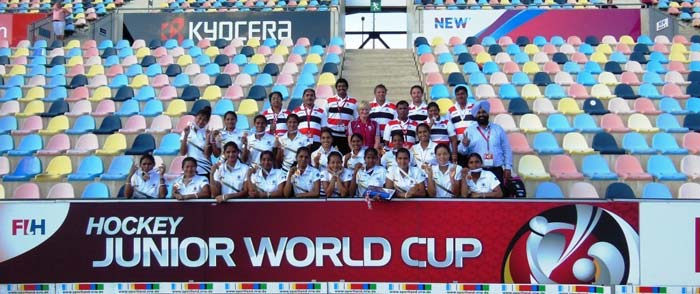 India finished fourth at the last edition in 2009 in Boston, where they had lost the bronze play-off to South Korea.