India beat Korea 6-1 to reach Sultan of Johor Cup hockey final
Indian Under-21 men's hockey team beat Korea 6-1 in a pool game on Thursday to earn a berth in the title round at Johor Bahru in Malaysia.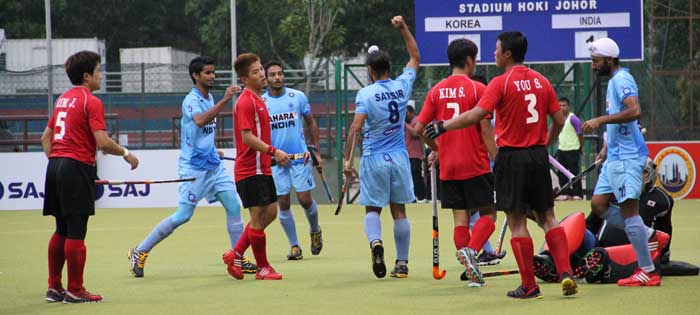 India opened the scoring through Amit Rohidas in the seventh minute whose penalty corner drag flick sailed high into the right hand corner of the South Korean goal with keeper Lee Se Young watching helplessly.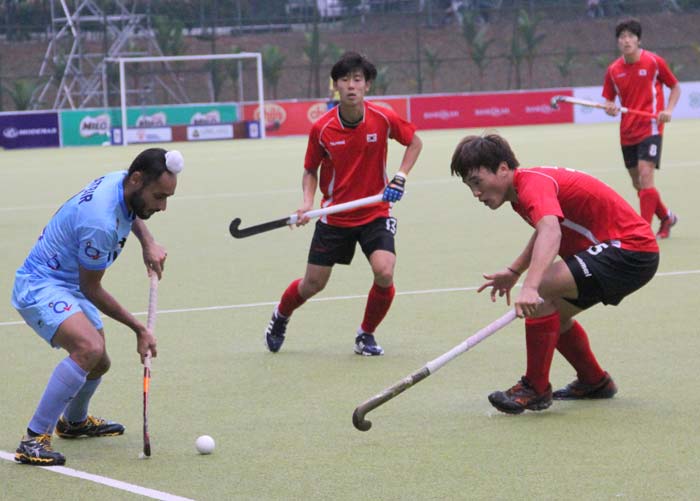 Two minutes later India doubled their advantage as Satbir Singh put the finishing touches to a move from the right by Harjeet Singh.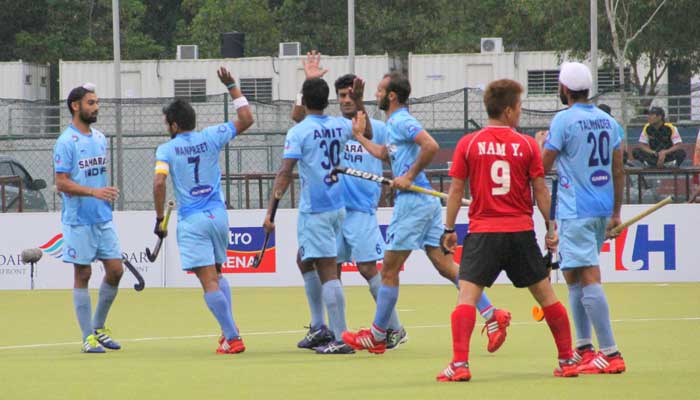 India widened their advantage as Talwinder Singh scored in the 31st minute to make it 3-0.
The Koreans managed to reduce the deficit in the 34th minute when You Seung Ju scored from a penalty corner. India slowed down the pace in the second half and allowed the Koreans to win a couple of penalty corners but which failed conversion.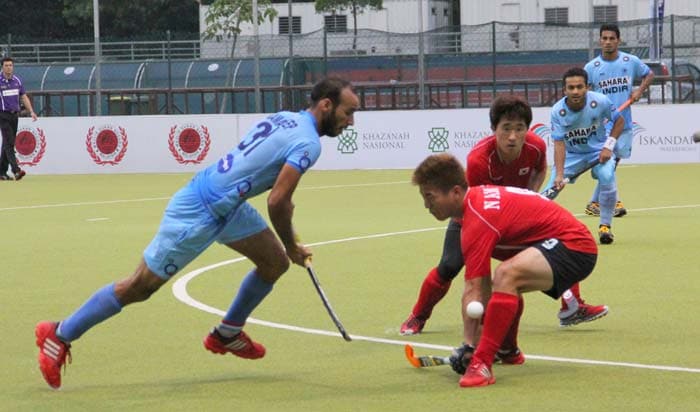 Amon Mirash Tirkey scored India's fourth goal in the 57th minute and Ramandeep Singh (left in pic) scored the fifth in the 62nd minute.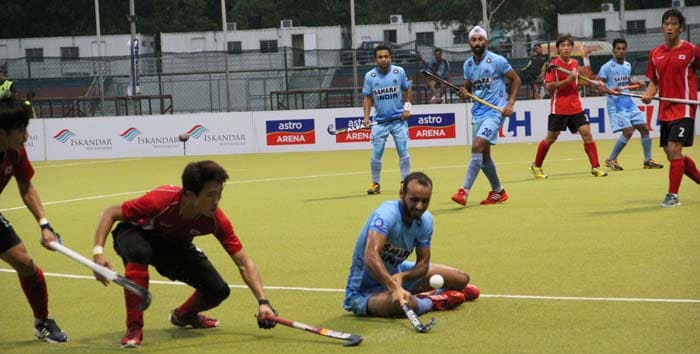 Yusof Affan completed the rout in the 65th minute to make it 6-1 for India. Overall, India's forward line led by Ramandeep (center) kept the Koreans frustrated and jaded with continuous attack. India's win was enough for them to make the final of the Sultan of Johor Cup hockey. India took their unbeaten streak to 4 consecutive games in the tournament.