Asia Cup: Spirited India go down to South Korea, get silver
The Indian team put up a fighting second-half show against defending champions South Korea in the final of the Asia Cup.

The final scoreline in a pulsating 3-4 contest however eventually swung the other way as Korea emerged champions. (AP images)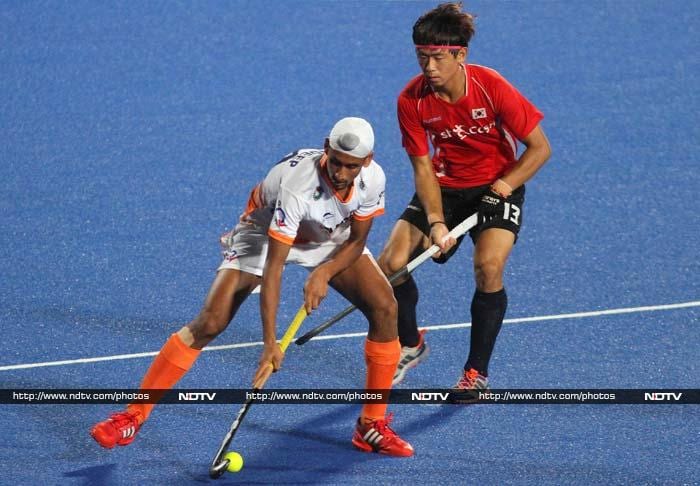 The Indian team put up a fighting second-half show against defending champions South Korea in the final of the Asia Cup.

The final scoreline in a pulsating 3-4 contest however eventually swung the other way as Korea emerged champions. (AP images)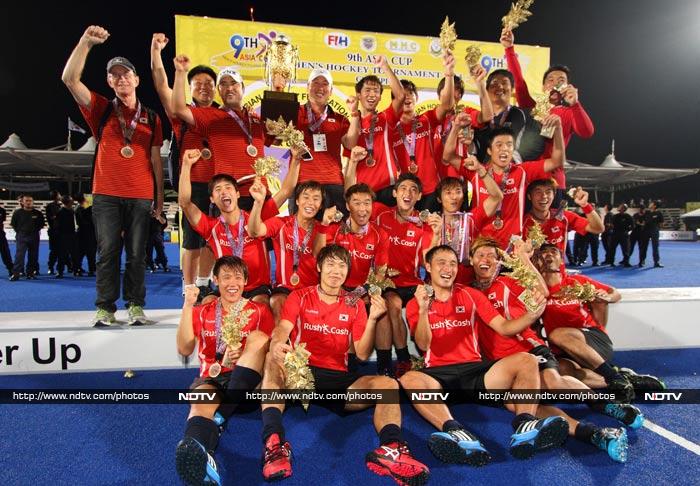 South Korea may have eventually pipped India towards the end of the match but the team did manage to first carve a lead. The team went into half-time with a 2-0 cushion.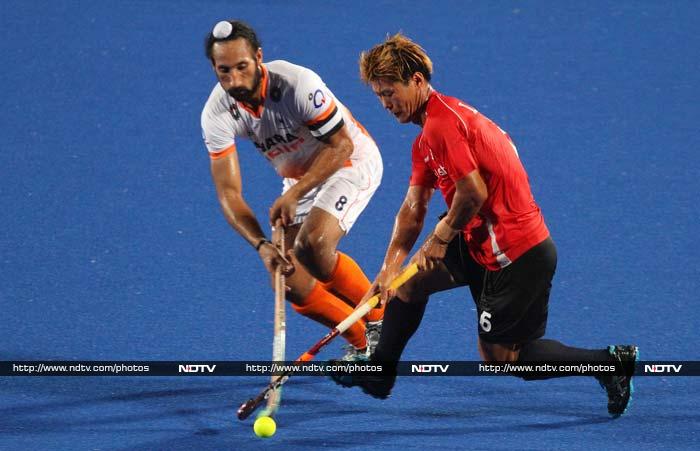 The Indians however hit back hard in the second half with goals from Rupinderpal Singh (48th, PC), Nikin Thimmaiah (55th), Mandeep Singh (66th).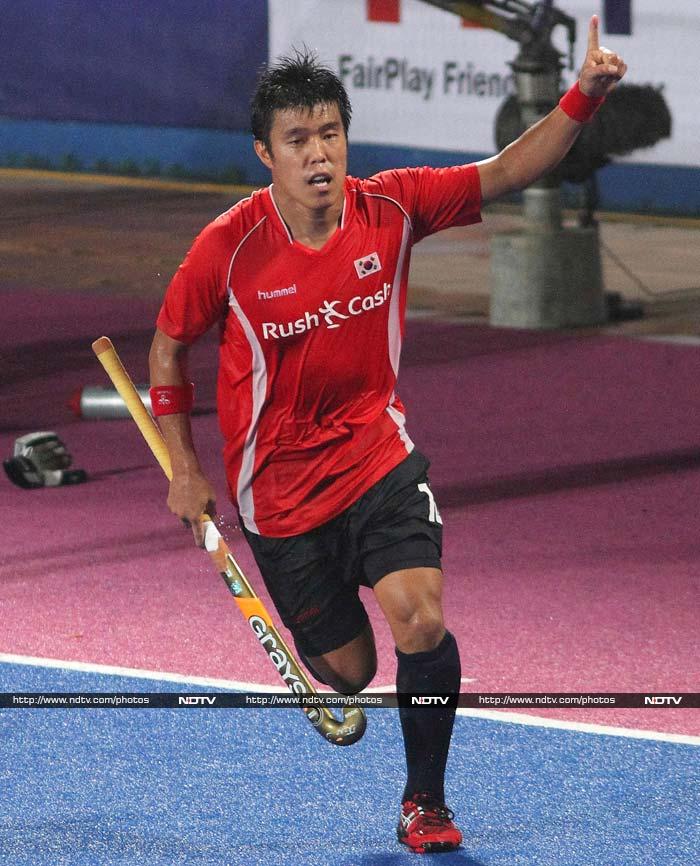 Korea though snuck ahead in the dying minutes of the game. Kang Moon Kweon scored in 68th minute to give his team the lead.

In pic: You Hyo Sik who scored the 29th minute goal earlier.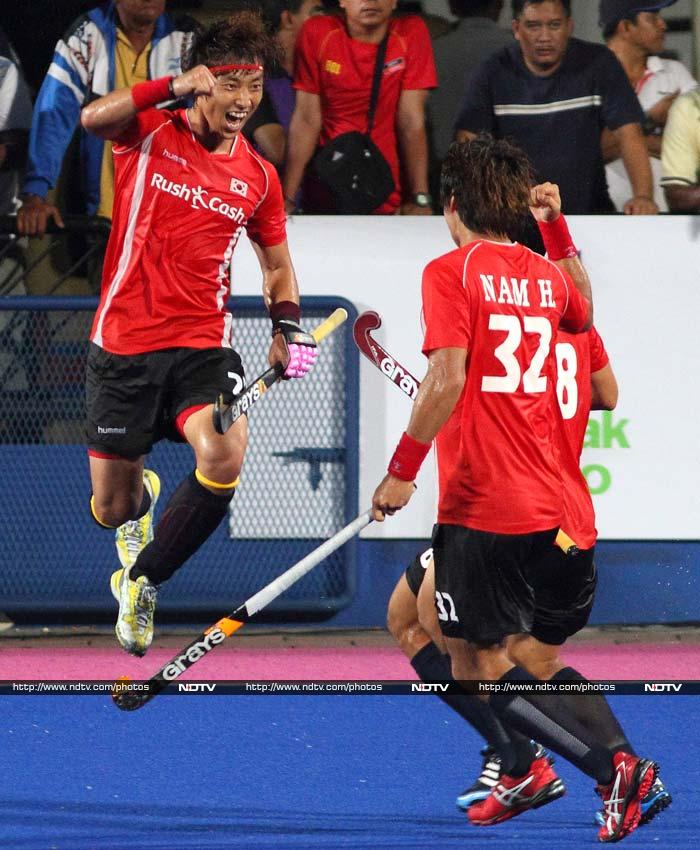 Jang Jong-hyun - the tournament's highest goal scorer - is seen here celebrating Korea's final victory.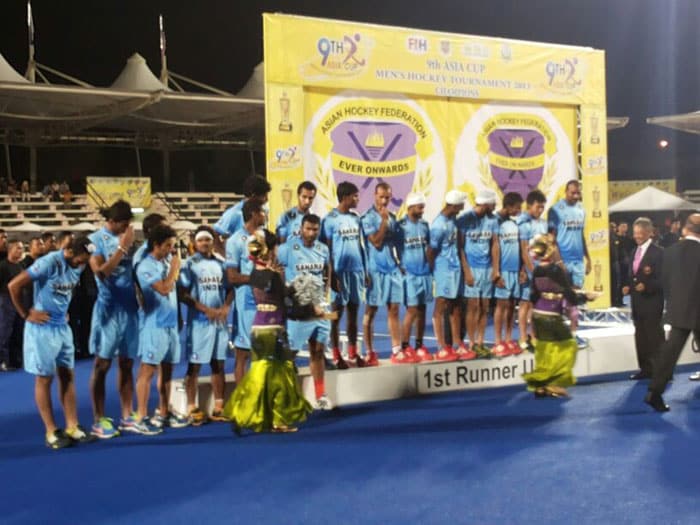 Indian team at the podium after being given the runners-up silver medals.