Tennis ace Wozniacki turns caddie for golfer boyfriend Rory McIlroy
Tennis star Caroline Wozniacki took a day off, died her hair pink and decided to carry boyfriend Rory McIlroy's golf kit around when he was in action at the Augusta Masters.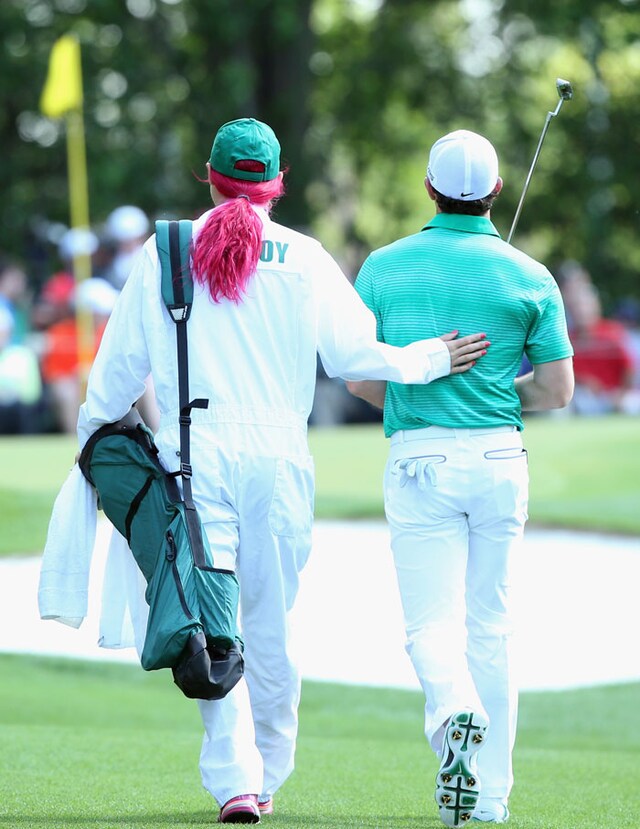 With funky pink hair and the name 'McIlroy' at the back of her jumper, tennis ace Caroline Wozniacki turned caddie for golfer boyfriend Rory McIlroy (All pics AP and AFP)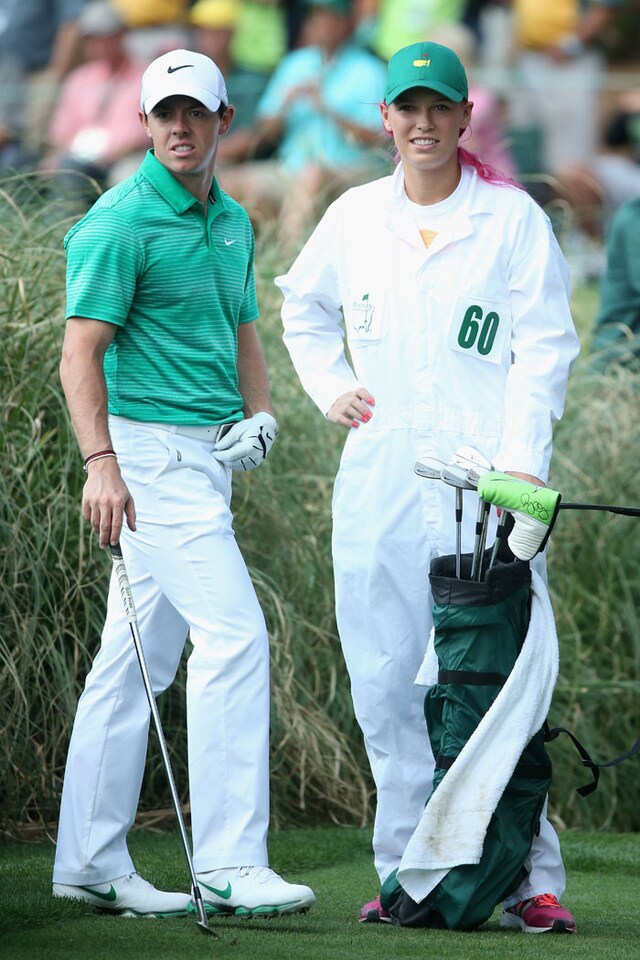 Wozniacki was all-smiles as she carried boyfriend and fiancee Rory McIlroy's kit bag around during the Augusta Masters in the US.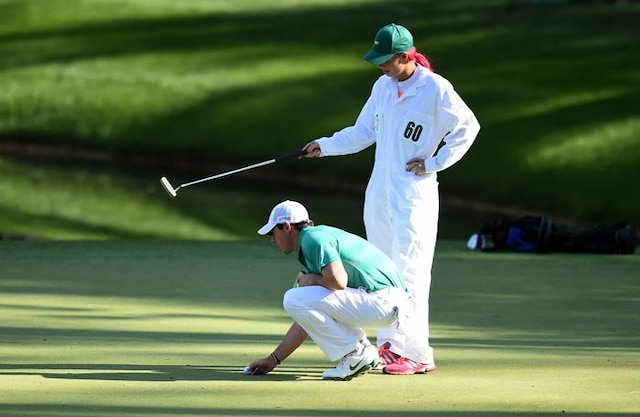 McIlroy enjoyed great company as Wozniacki had some advice on how to play a few of his shots on the golf course
McIlroy and Wozniacki were also high-fiving every successful shot that came off the former's golf club.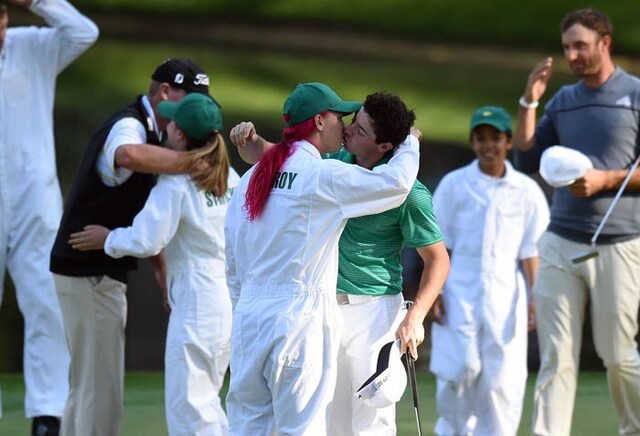 All eyes were on the couple as they embraced their success.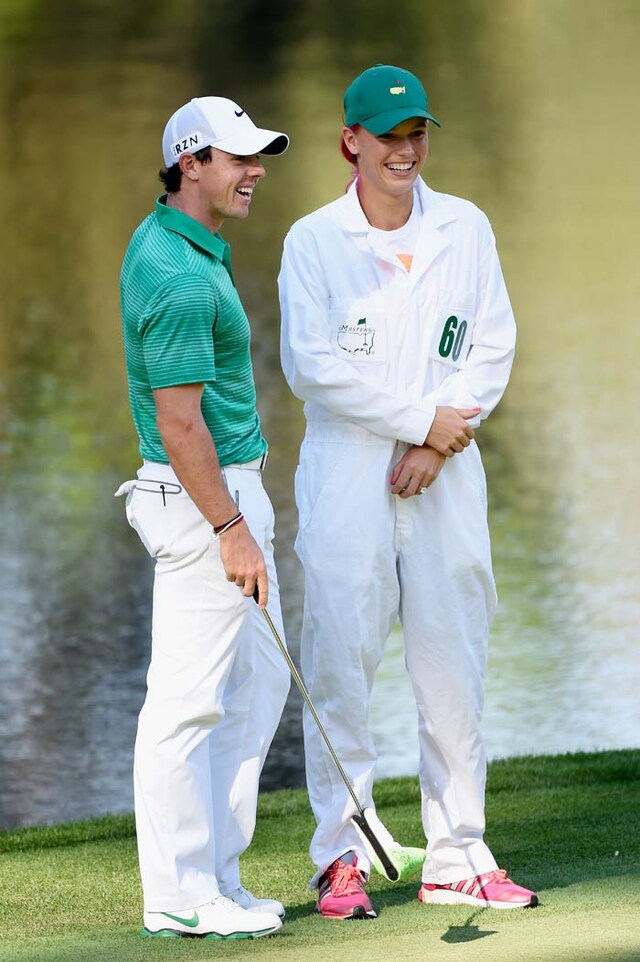 Wozniacki enjoyed the day away from the tennis court, watching her fiancee go about usual business