Boy Wonder Does it Again! Rory McIlroy Wins PGA Championship
Top-ranked Rory McIlroy won his fourth major title by capturing the PGA Championship in a dramatic shotmakers' showdown. (Text and all images courtesy AFP)
Top-ranked Rory McIlroy won his fourth major title by capturing the PGA Championship in a dramatic shotmakers' showdown. (Text and all images courtesy AFP)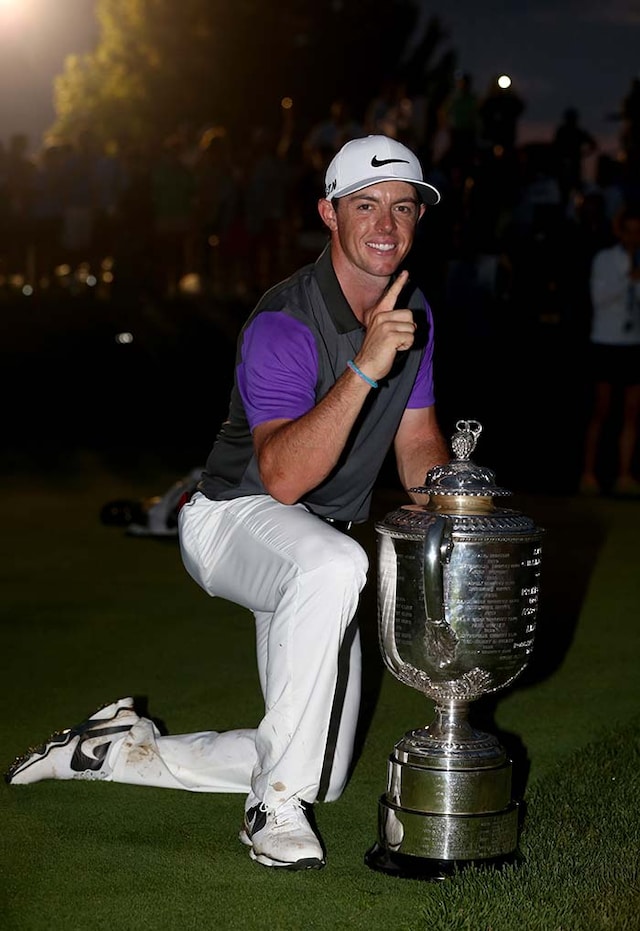 Three weeks after winning the British Open, the 25-year-old from Northern Ireland took his second major victory in a row and third consecutive triumph overall in impressive fashion.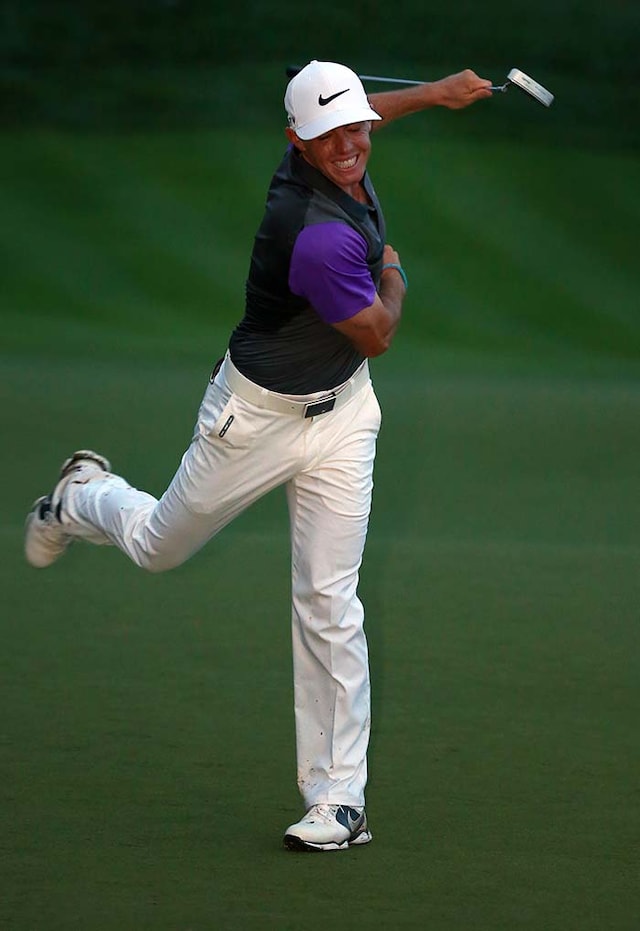 McIlroy's hat-trick of victories after the British Open and a World Golf Championships event last week give him the longest win streak since Tiger Woods completed a run of five in a row in 2008.
McIlroy became the fourth-youngest man to win his fourth major, trailing only Young Tom Morris, Tiger Woods and Jack Nicklaus, and has taken four of the past 15 majors contested.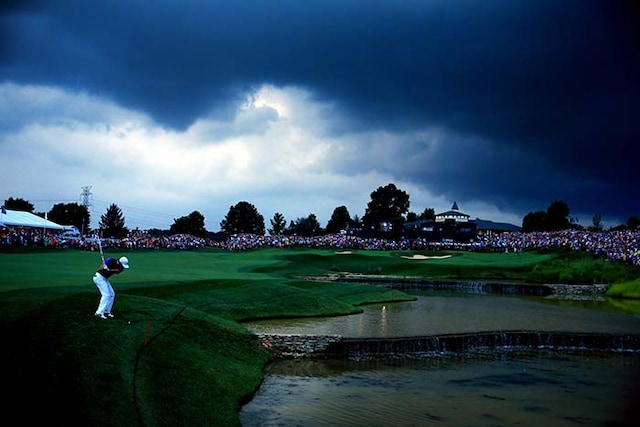 Drenched by 2.2 inches of rain in three days, Valhalla offered birdie chances while the back nine turned up the tension and produced a spectacle.
"I didn't think in my wildest dreams I'd have a summer like this. I played the best golf of my life. I really gutted it out today," Rory said after the win.